The best U2 songs of all time
We took on the daunting task of ranking the best U2 songs from the band's storied history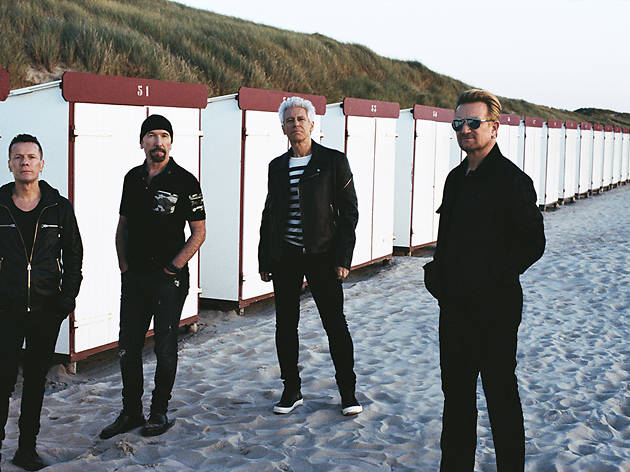 Where do we start with ranking the best U2 songs of all time? Let's begin on Saturday, July 13, 1985. U2 took the stage at London's Wembley Stadium for Live Aid, the multi-city concert for famine relief in Africa that would feature the music industry's greatest acts and biggest names. The band would play two songs in just under 20 minutes. Today Live Aid is mostly remembered for being one of Freddie Mercury's last—and arguably most memorable—live performances with Queen before his death in 1991. But it was U2's blistering, politically charged set—complete with Bono venturing into the crowd during the 12-minute rendition of "Bad"—that would catapult the band to international stardom and crown them the "world's most important rock band."
In April, 1985, just a few months before that legendary Live Aid performance, U2 played its first show at NYC's Madison Square Garden. Now, three decades later, U2's eXPERIENCE + iNNOCENCE Tour returns the band to NYC (buy your tickets here). In celebration of that homecoming, we present the best U2 songs of all time: 33 in total, one for every year since the band first stepped onto the Garden stage. This playlist includes tracks that rock hard, open wounds, lift you up and bring you crashing to the ground—that place between pop songs and classic rock songs and just-plain-awesome '80s songs. These tunes chart U2's ever-changing, ever-evolving sound that mirrors the band's evolution from blue-collar dreamers to rock superstars.
Listen to the Best U2 Songs
Best U2 Songs of All Time
Looking for more great tunes?
The sun is out and the beach is a bus ride away. Just don't forget to bring our playlist of the best summer songs.
Read more