Five reasons you should stop ignoring Phish
As the polarizing Vermont crew hits town in support of its new 12th LP, we help you get over your jam-band prejudice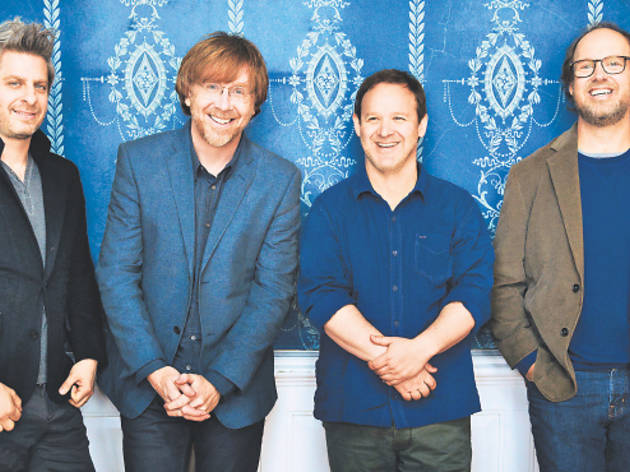 Phish
could have a better rep. The legendary jam band, which released its excellent 12th studio LP,
Fuego,
last month and plays a
three-nighter on Randalls Island
this week, is associated with never-ending songs, nonsensical lyrics and smelly fans. Here's why they're worth your time.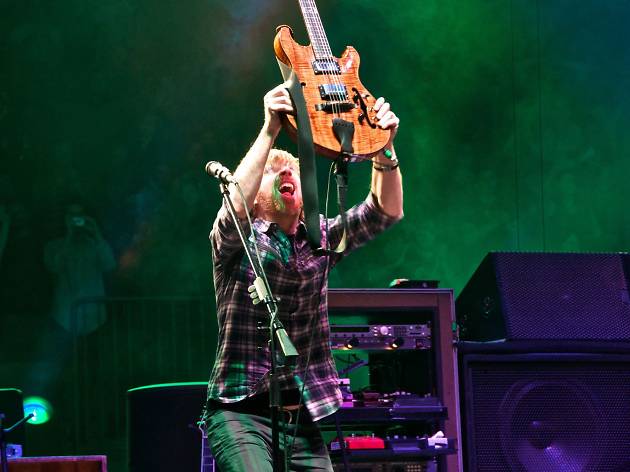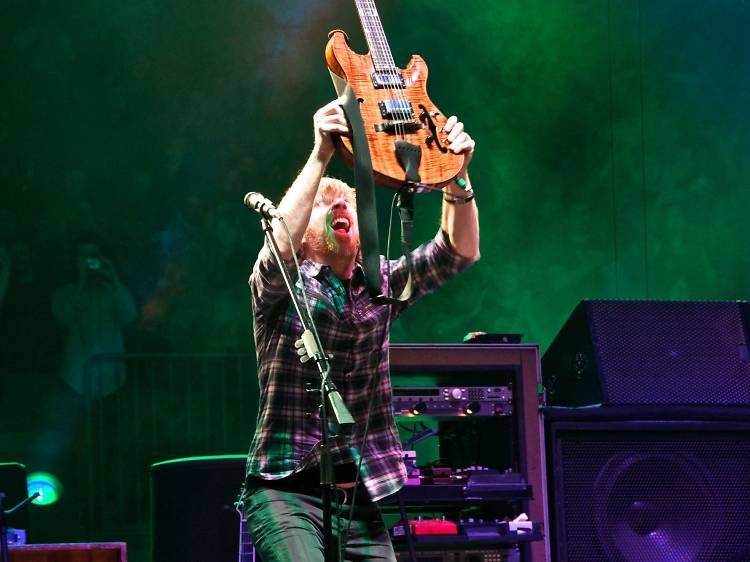 They're funky.
Featuring female backup vocals, powerful horns and a gripping wah-wah solo from frontman Trey Anastasio, Fuego's "555" takes a page from the book of Allen Toussaint funk. Phish captures that sophisticated-groove vibe and makes it its own.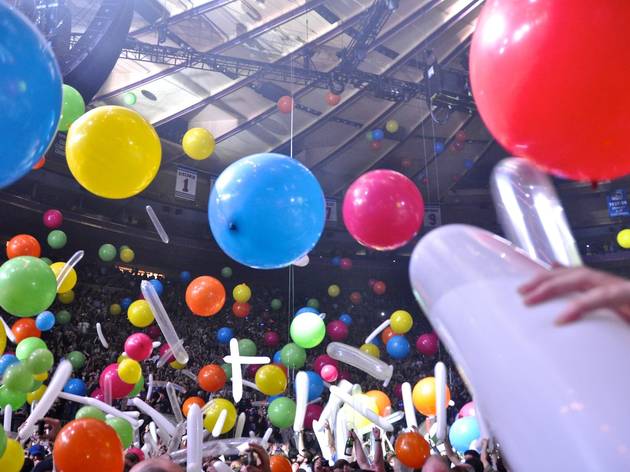 They're funny.
On the zany new "Wombat," for instance, Phish references 93-year-old actor Abe Vigoda (Vigoda appeared onstage with the band when it played the song for the first time) and drops lines like "herbivorous, crepuscular" and "cuddly but muscular." Who else but Phish?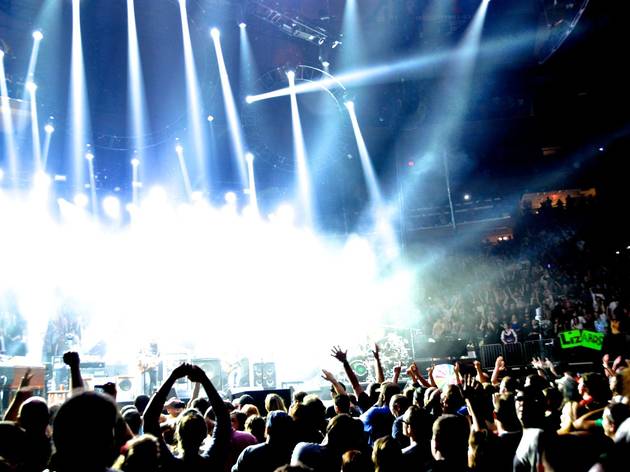 They're ambitious.
Fuego's epic nine-minute-plus title track includes dramatic pop, funk-rock, a cappella singing and an eerie minimalist conclusion. Here, as on the band's legendary jam vehicle "Tweezer," Phish goes above and beyond.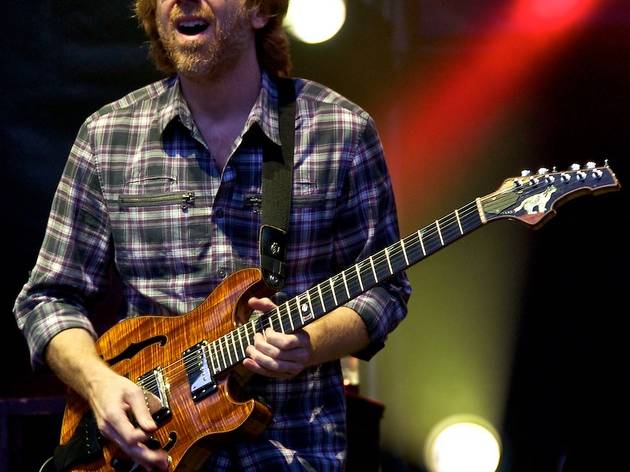 Anastasio is a real-deal guitar god.
He picks with a unique mix of warmth and sharpness, offering lines that simultaneously hug and hurtle you. The sound he conjures from a six-string is unlike anyone else's.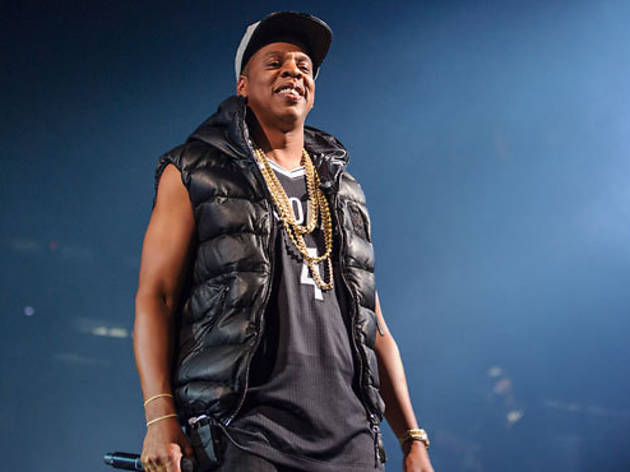 Someone special could cameo at a show.
Phish sit-ins aren't exactly frequent, but folks like Blues Traveler's John Popper, the late Jimi Hendrix drummer Buddy Miles and even Jay Z have popped up onstage at NYC shows. A Hendrix song title sums it up, in fact: "Ain't No Telling."