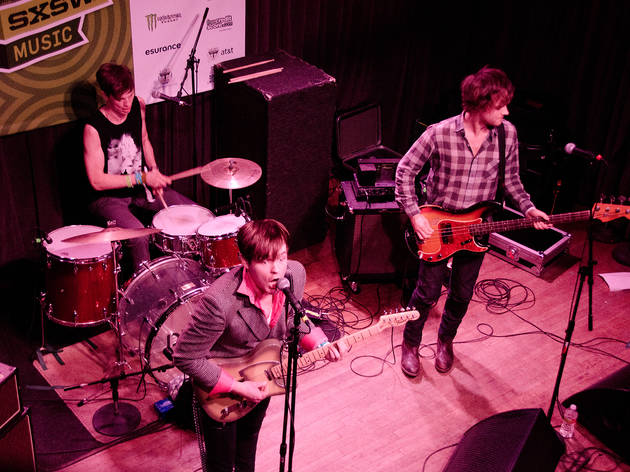 1/4
Photograph: Marielle Solan
Devin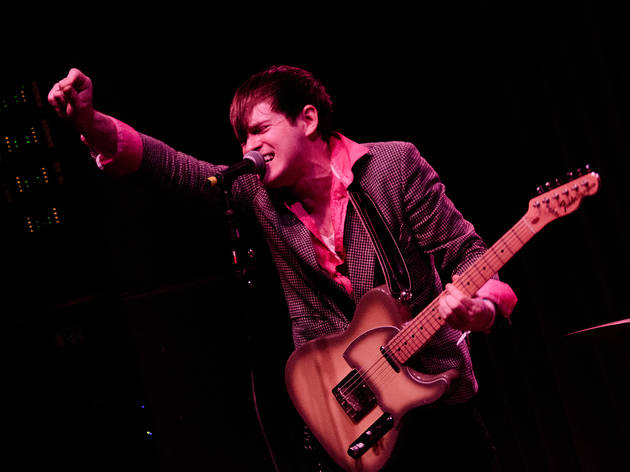 2/4
Photograph: Marielle Solan
Devin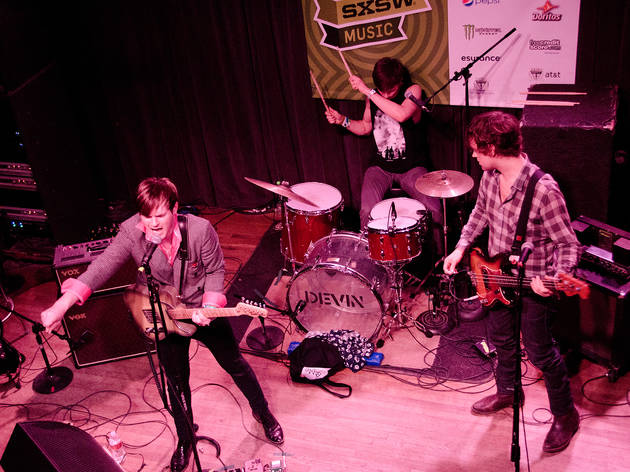 3/4
Photograph: Marielle Solan
Devin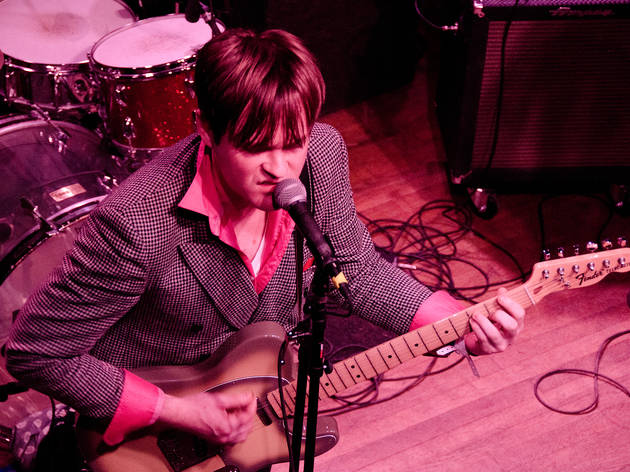 4/4
Photograph: Marielle Solan
Devin
Interview: Devin's Devin Therriault
We caught up with the eponymous band's frontman at the SXSW Time Out North America showcase.
RECOMMENDED: All SXSW coverage
You have a lot of swagger.
[Laughs] Oh, wow. Yeah?
Much more so than the majority of sighing and moaning indie-rock bands from Brooklyn. Is that something that you work on a lot?
We're trying to have fun. That's where we're at. We're trying to win people over. I make the band work as hard as physically possible to make the audience have a physical reaction.
Are you originally a New Yorker?
I was born in Brooklyn.
You have a from-another-time vibe to you: your look, your sound, your voice.
Yeah, that's what I like. I like old music. Mostly the '70s: the rock, punk New York scene. I love Iggy Pop. That New York original punk scene. I get it filtered through the '70s.
Is there something you miss most about NYC when you're here in Austin?
Nah, I've been in New York my whole life. And not been able to leave, really, not traveled that much. The band has given me a chance to get out, and it's great. This is amazing.
How many shows did you play this week?
We came in on Wednesday and played three shows that day. We've been working nonstop. And we're also not staying in Austin, because we have no money, so we had to drive in. I don't think we've done much besides drinking that's nonmusical.
Your debut, Romancing, comes out April 10.
Yes! The release is at Mercury Lounge, and we want it to be a packed, awesome show! After that, we're doing more things around NYC.