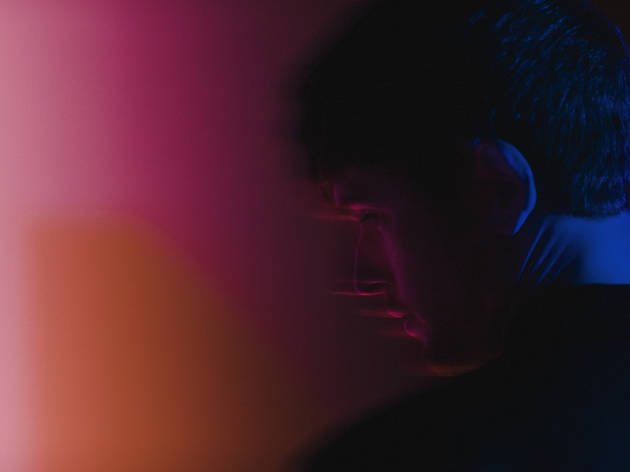 James Blake on growing up and just doing what makes you happy
The prodigal U.K. dubstep producer turned Mercury Prize-winning singer-songwriter is more confident than ever
While he's only just turned 28, James Blake has spent a significant part of his life in the artist spotlight. Some fans might've initially discovered his electronic music productions from a handful of critically-acclaimed singles and EPs. His first release, 2009's Air & Lack Thereof on Hemlock Recordings, was followed by a string of releases on Atlas Recordings ("Limit To Your Love", The Wilhelm Scream, Enough Thunder) and R&S Records (CMYK EP, Klavierwerke EP, Love What Happened Here)—earning him a name among "future dubstep" fans. Others might've discovered Blake as a singer-songwriter primarily when his breakthrough self-titled debut album came out in 2011, followed by the R&B and gospel-tinged Overgrown in 2013.
From U.K. prodigal dubstep producer to Mercury Prize–winning singer-songwriter, Blake has become one of the most talented artists in contemporary music.
With this year's surprise release (and one of our best albums of 2016), The Colour In Anything, Blake re-enters the spotlight more confident than ever. The record—which features production from Rick Rubin and collaborations with Justin Vernon, Frank Ocean and Connan Mockasin—reflects a conscious decision to move away from his perhaps serious and isolated persona, instead opening up and allowing others in his creative process. The result is an expansive, 76-minute album that amplifies the incredibly unique sound he's pioneered through previous releases without limits.
Currently on a North American tour with openers Vince Staples and Moses Sumney, James Blake plays Radio City Music Hall on October 3. We chatted with him about growing up, opening up and just doing what makes you happy.
I just wanted to start with your latest album, The Colour In Anything, which feels quite different from the first two full-length albums. It seems like you've matured a lot as an artist and gotten a lot more confident. How did you go from coming across as more reserved and serious to being open in collaborating and working with others?
That's almost not a musical question, if you know what I mean. That's more of a personal question in the sense that: I think the music reflected the journey that I went through in the three years that I made the record. Personally, I think it might be an age thing maybe, or just growing pains… Figuring things out when you get to around the age I'm at. Figuring out who your friends are, where you are in your life. How to be the happiest you can be. How to be in a relationship—you know, well [laughs]. I imagine that the album maybe comes across as me showing my workings in that respect. But in terms of becoming more open, I guess I had help just by meeting somebody who was much more open than I was, and much more confident than I was. It helped me rise to the plate.
Do you think working with others and collaborating is totally essential for artist development or does it depend on what type of music you're making?
I think that collaborating is a great way of making music interesting for yourself—stopping you from stagnating and allowing you something to bounce off of. I have some of my best ideas if I'm excited, and normally I'm excited by something unknown—so collaborating with somebody who I can't see through. It's kind of translucent. I can see into what's happening, but I can't quite make out the exactitude of it. That's always really fun for me and a learning experience. I'd say that about Justin [Vernon] and Frank [Ocean]... They do something I can't do.
Do you think it's more difficult for you to find people to collaborate with just because you have such a unique sound?
I don't feel like that anymore. I used to feel that it was difficult to find people to collaborate with but I find myself more open to—within reason, you know, stuff that I like. I find myself with a broader taste nowadays. That's a good thing, definitely.
Your music seems to be a bit less focused on the electronic dance music you were making early on. How did that happen? Were you just getting a bit bored of the "mechanical" sounds of electronic music?
I get bored very easily so the likelihood is probably yes. But it wasn't really a conscious decision with this record. In the past, I have sought out certain sounds and tried to make something brand new and completely unheard of. But, in reality, I think that, because my perspective is limited, just as anybody's is, it's actually quite hard to do that and succeed. And that makes it potentially a futile pursuit. It's maybe better to just do what makes you happy and what you love and enjoy it—rather than obsess over the creation of something completely specific.
Are you still DJing? I know you do 1-800 DINOSAUR nights…
Yeah, I'm still DJing. I haven't for a while because I've been on tour, and I've been writing a lot. I'm in the studio a lot which has been really good. I've been producing other things as well.
Do you think there's a pressure to do both? Or is DJing just purely for fun?
DJing I haven't done for a while… But I've been doing other things as well. For example, right now I'm in the basement of the venue we're playing at [the Tabernacle] in the kitchen. I've just gone out to Whole Foods and bought a load of ingredients, and now I'm cooking them up. I'm going to make something for the band.
I was actually going to ask if you had any hobbies totally unrelated to music…
Cooking has definitely become a hobby for me. I find it strangely musical and also not dissimilar from creating music… Except that the sense of gratification is a lot quicker. I might make a beat, and it might take two years to come out; whereas I can eat the curry that I've made that day.
Do you have any other ridiculous random hobbies? Furniture making? Gardening?
Um… Nothing obscure. I play video games, but nothing particularly obscure, no.
Maybe that'll come in 10 years or so.
Yeah, just call me back in a while and see, once I've got bored of cooking.
"It's maybe better to just do what makes you happy and what you love and enjoy it—rather than obsess over the creation of something completely specific."
Photograph: Nabil Elderkin
You mentioned you've matured in the past 3 years—do you think that's had an effect on how you perform live, in your shows?
Um, yeah. Maybe with more confidence, or with slightly more ease just because it's been a while. I've been doing it for a while now, and it doesn't seem so intimidating anymore… Although it still does sometimes. Once you relax into something, it can really allow you to zone in on it and enjoy it—rather than worrying that your voice isn't on point… You've got all that routine sorted out at that point, which is nice. I'm at that point where I can just enjoy touring, and it's a little bit more comfortable—enjoying the process of getting the show right. We have a new live show which is looking amazing. It's all very exciting, what's happening with the show.
A lot of musicians openly admit to smoking weed, using it for creativity and inspiration—but you seem to be implying the opposite in "Put That Away And Talk To Me."
Well, just that it's not really helpful. I don't find weed helpful to write the music. I find it helpful to suppressing the urge to tackle a problem head on.
Do you have any advice for artists struggling with anxiety?
Go to therapy—as quickly as possible. It's one of the only ways to truly deal with anything. I don't think anybody who makes music needs anxiety for their art. It actually hinders you. The more you get rid of it and the more you work on it, [I found] the easier it became to write and to actually finish things. Half of the problem of anxiety is that you're worrying about something that hasn't happened yet, a lot of the time. For example, what people think of what I'm doing even in the inception of a track. That is the ultimate mood killer for music. It's the ultimate kind of block on music, I think—and maybe all art.
I guess it's also that society tells you that depression and sadness lead to good music…
I'd quote David Lynch, or paraphrase David Lynch, when I'd say that: It is, I'm sure, a good subject for art, but it has no place in the life of the artist or the musician.
Do you have any people you'd want to work with in the future?
Yeah, well… At the moment, I'm working with a guy called Vince Staples who's brilliant and that's really fun. There's a lot of things on the cards that I'm excited about but can't tell you about right now. There's things in the pipeline already.
Maybe a full remix album?
A remix album?
Yeah, I really like the "Timeless" remix. I think it worked really well.
Well, do you know what? I haven't done any remixes in a while because, basically, my production side is almost like remixing anyway—so I've kind of been doing that. My outlet for that is already full steam ahead. I'm sure there will be some remixes at some point. I'd love to do some more Harmonimix-style things. I'll probably do more stuff like that. The original intention of Harmonimix was to remix hip-hop tracks, so what I'm doing at the moment when I produce anything is largely continuing that thought train. It's not dissimilar really—I'm kind of doing that but in a different form.
I know you're not in New York very long, but do you have any favorite spots here? Restaurants or coffee shops?
I like to go to Café Habana and get the corn with the cottage cheese and lime.
Is there anything you have to do whenever you visit?
To be honest, I find New York kind of overwhelming. It's like, I almost don't know where to start! I recognize it's a great city, but every time I go there I end up just kind of being overwhelmed by the options and not really knowing what to do.
Yeah, I'm probably a horrible New Yorker. I don't even go out and do that many different things.
I mean, I'm sure it would be fun. I like to go to Opening Ceremony to see what sort of ridiculous colors I can put on myself. What else? Maybe go to a bookshop? Scour bookshops or maybe go to A1 Record Shop. There's a few record shops in New York that are really good.
Do you buy a lot of records?
Not anymore. I used to buy a lot more. Recently, I spend so much time on the road that it's not really that practical to have vinyl. There's so much traveling, it's a little bit more convenient to—unfortunately—just download stuff. But hey, however you listen is valid, isn't it? It's just about the music.
Go to the show
The dubstepper cum electro-soul crooner has racked up an impressive star-studded list of collaborations this year: contributions from Bon Iver and Frank Ocean on his latest, The Colour in Anything, with production from Rick Rubin and two tracks on Beyoncé's Lemonade. Blake's peers' inspiration feels palpable on the new record, as the Brit augments the scope of his trademark falsetto R&B from dubstep-flecked sparsity to a more expansively textured landscape—a welcome, poignant transformation.