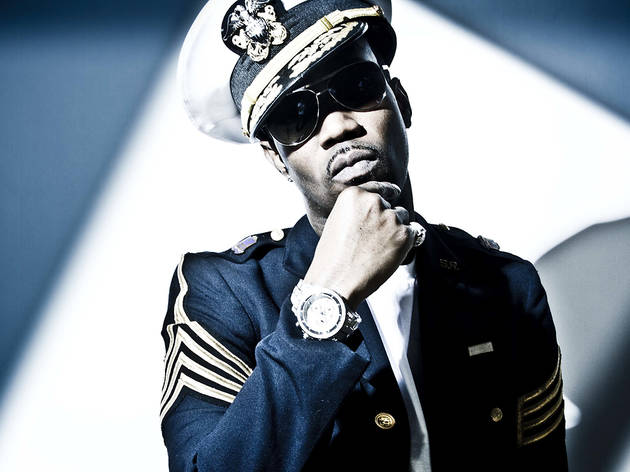 Juicy J interview: 'Whatever I do, I'm gonna make it classic.'
The stripper-fixated Memphis hip-hop vet reveals the pros and cons of the hitmaker's life
Two decades after cofounding Three 6 Mafia, the Memphis crew behind the Oscar-winning "It's Hard Out Here for a Pimp," Juicy J made a meteoric return with 2012 strip-club paean "Bandz a Make Her Dance." ("You say no to ratchet pussy," raps the unabashed hip-hop hedonist. "Juicy J can't.")

And the comeback momentum hasn't slowed for the man born Jordan Michael Houston: Both "Bandz" and his subsequent Katy Perry team-up "Dark Horse" have gone platinum, he's given away his own $50K twerking scholarship, and he's readying his fourth LP, Pure THC: The Hustle Continues, for release this fall. Time Out New York spoke to Juicy J in advance of his Tuesday July 22 Terminal 5 gig, part of the Never Sober tour.

Strip clubs, the Never Sober tour—your music's clearly about having a good time. Do people respect how much effort actually goes into the tracks?
I've got a lot of songs about having fun and partying, but it's a lot of work. Sometimes, I make 50 songs and pick out the best 10. I've been in the studio all day, all night, making the beat, writing the raps. You never know what's gonna be a hit.

What turns a strip-club song like "Bandz" into a bona fide anthem?
I just make the music, and people have the say. When I'm making songs, I never call them hits. I knew "Bandz A Make Her Dance" was a good record, but I never knew it was gonna be a hit.

You and Usher just released the risqué "I Don't Mind." What was it like collaborating with him, as well as Katy Perry, last year?
Dr. Luke produced "I Don't Mind"; he sent it and said Usher wanted me to do a verse. I was crazy excited—first Katy Perry, now Usher. These are big-name artists. When I recorded with Katy Perry, I went into the studio to redo the last four bars with her. She's a great person. She's a genius.

You and Katy were just hit with a lawsuit alleging that "Dark Horse" stole from a Christian song and tarnished its reputation with pagan and Illuminati imagery.
I heard about that, but I haven't even talked to anybody; I think the lawyers are dealing with it. Whatever. When someone comes out with a hit song, someone's like, "Oh, that's my music." On to the next one.

You've collaborated with a number of other big artists over the past year. What's the shift been like, going from Southern crunk to working with so many pop stars?
I do it all, but I still do hood music. I'm a producer first, and I know music, so I can jump on any song, whether it's pop or urban, without changing me. Whatever I do, I'm gonna make it classic.

You're a veteran artist, and you've said before that the music business has been your passion since childhood. Is there a trick to staying relevant in the industry?
Man, I just keep my ear to the street. I haven't read any music books recently, because I figure I read everything I need to know back when I was 12, 13 years old. I know pretty much everything about record publishing, radio stations. The only thing that's changed is you gotta keep up with social media. It's free promotion.

The winner of your twerking scholarship on Twitter didn't twerk in her submission. Was this twist in your plans all along?
I had a song called "Scholarship," and people were like, "Oh, we gotta twerk to get this money." It had nothing to do with that. The best person won: a [19-year-old] single mom. I'mma do some more things—might start a Juicy J scholarship foundation.

I have to ask: Where do you keep your Oscar?
I keep it in a safe—still the same condition as when I got it, still in the box. It's in a safe place where nobody knows, because too many people [are] trying to touch it and put fingerprints on it.

Juicy J plays Terminal 5 Tue July 22.
Elite club: Three more odes to pole workers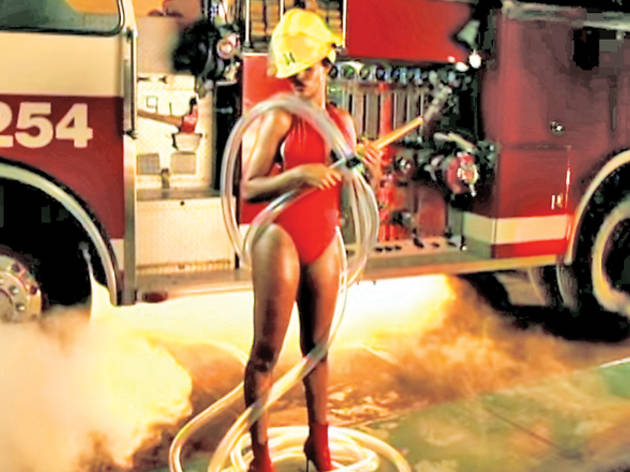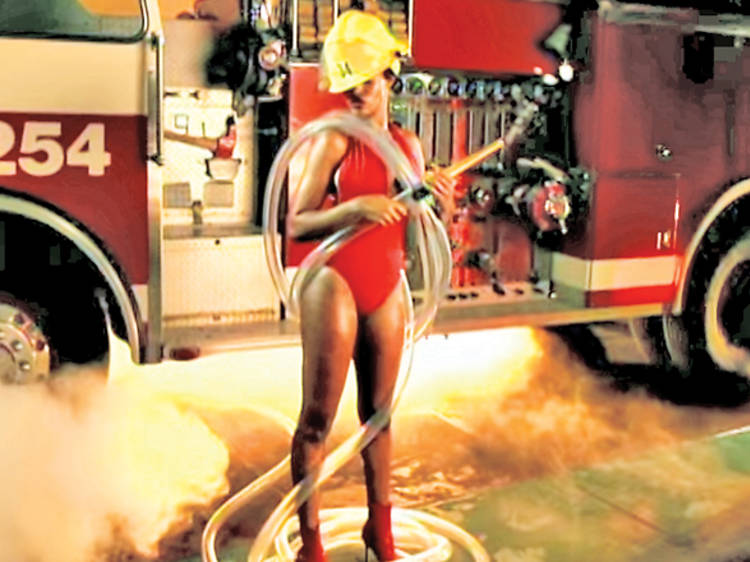 Crunk mainstays Ying Yang Twins play the role of lewd drill sergeants in this gruff grinder: "Roll that ass round and round like a motherfucking wheel / Shake that shit; this ain't no motherfucking drill."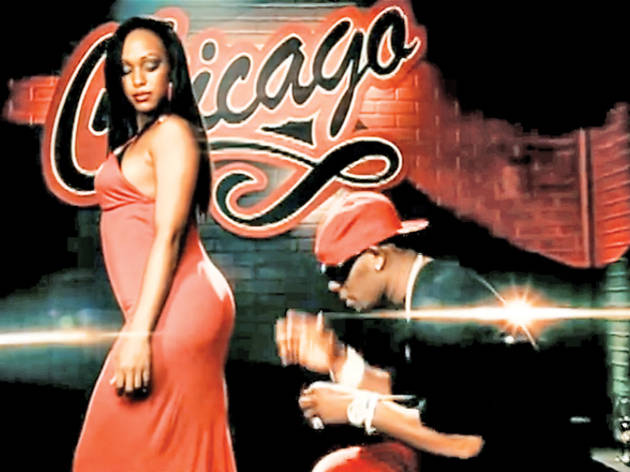 "I'm 'n Luv (wit a Stripper)" (2005)
Turns out the club isn't a romance-free zone. In this acoustic slow jam—a surprisingly successful fusion of raunchy R&B and coffeeshop folk—T-Pain woos the "thick as hell" pole dancer who's got him hooked.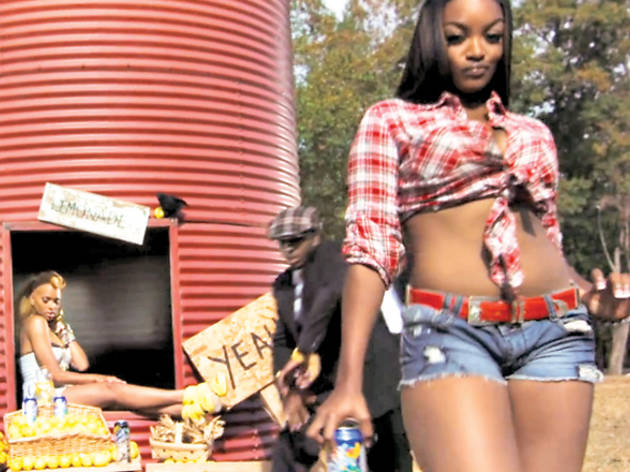 "You wanna see some ass? / I wanna see some cash," quips an anonymous stripper in this minimalist Travis Porter classic. The members of the Georgia trio seem happy to hold up their end of the bargain.