Lykke Li interview: 'When I play, I'm so in the moment that I can't really remember what happened'
The Swedish songstress has traded in synthpop for an album of back-to-back ballads. We tap into her sensitive side...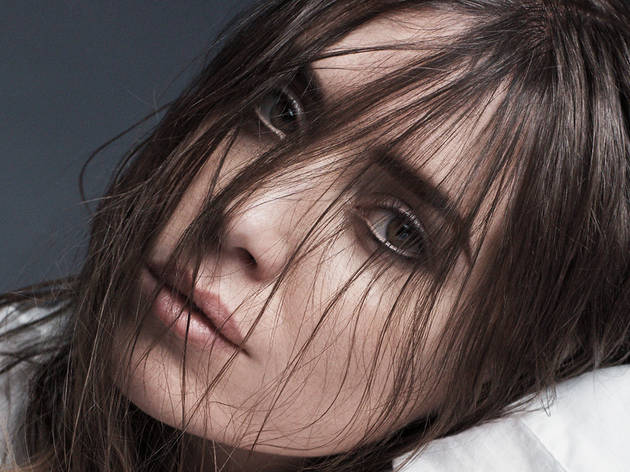 Youth Novels
, exported her beyond her native Sweden, leading to collaborations with the likes of Kanye West and slots at just about every
festival
going. Having topped charts across Europe with her 2011 single "I Follow Rivers", she returns after a three-year break with new album
I Never Learn
. The singer has ditched her electro-pop schtick for a more pared-down sound, and the result is as remorse-ridden and heartfelt as the album's title would suggest.
Notoriously introverted and pensive, Li's the first to admit that she's not the easiest interview. When we meet, she's sitting on the corner of a sofa, hands nervously tucked between knees while cutting a formidably gothic figure dressed entirely in black. Yet, as we start talking about life and
love
, it soon turns out that our favorite disenchanted pop star is just a big old hippie at heart.
How does the album differ from your previous records?
It's very stripped back. There aren't a lot of tricks. There's some reverb on the vocals, but the songs were recorded in one take and they're flawed. I guess you could describe the record as a woman's chronicles of youth, love, lust and despair. But ultimately it's about how it feels to break a heart...or have your
heart broken
.
How will that translate live?
No gimmicks and no hiding—just honest and raw. When I play, I'm so in the moment that I can't really remember what happened afterwards. It's a rare experience for a thinking person like me.

You've said you'd rather be seen as a singer-songwriter than a pop artist. What's the difference?
In today's industry, the focus lies more on the songs for a singer-songwriter, the actual craft rather than the image.
What kind of music do you listen to when you're by yourself?
Demos of John Lennon's songs. I love listening to demos. They're so raw. It's nice to hear a song when it's being made; it's like making love when you're still trying to figure it out.
A lot of your music is about relationships. What's your advice for mending a broken heart?
It depends on what kind of person you are. If you live something fully, it's like a tunnel and you will come out at the end. So don't run away from it.
Have you had people in the music industry try to mold you?
No I haven't. I don't think I'm very good prey for that. You can hardly get me to answer interview questions!
Lykke Li plays Apollo Theater Thu May 15.
Watch the video for "No Rest For The Wicked"