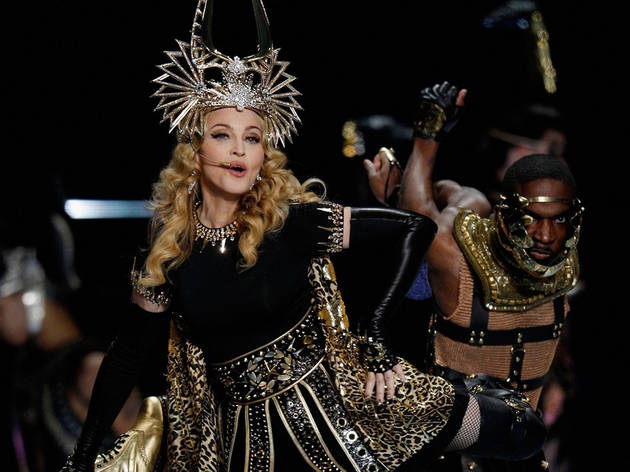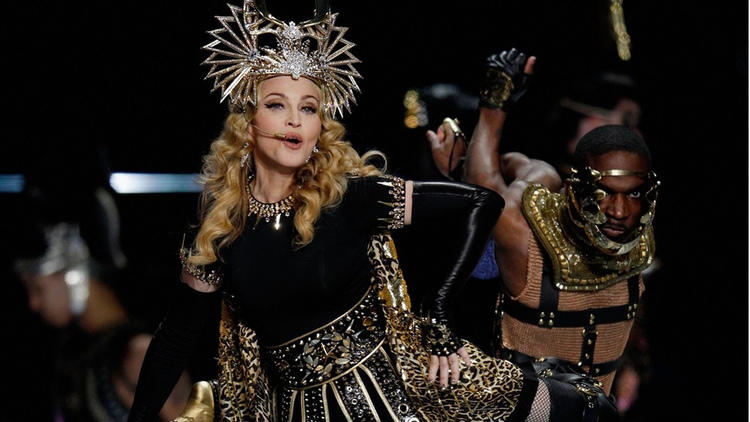 1/11
Oh, Madonna—queen of pop, maker of hits, shameless "adapter" of popular musical styles, and stirrer of shit par excellence. As readers of respectable newspapers and gossip rags alike will know, Madonna recently made headlines as a result of some particularly barbed comments that Elton John directed at her (the piano man's description of Madonna as "a fucking fairground stripper" was about the kindest). Madonna plays two giant shows at Yankee Stadium in September (6, 8), with another megagig at MSG in November (Nov 12). So in celebration of Madonna's indefatigable appetite for controversy, we present a history of the pop star's most memorable feuds: battles picked by her, and condemnations of Madge made by others. And, yes—the Pope gets a look-in.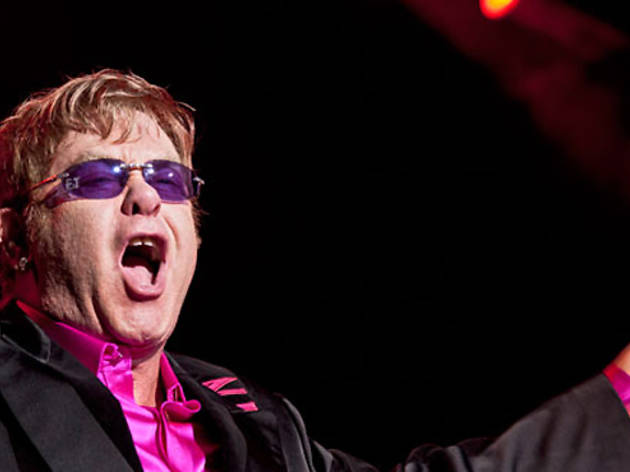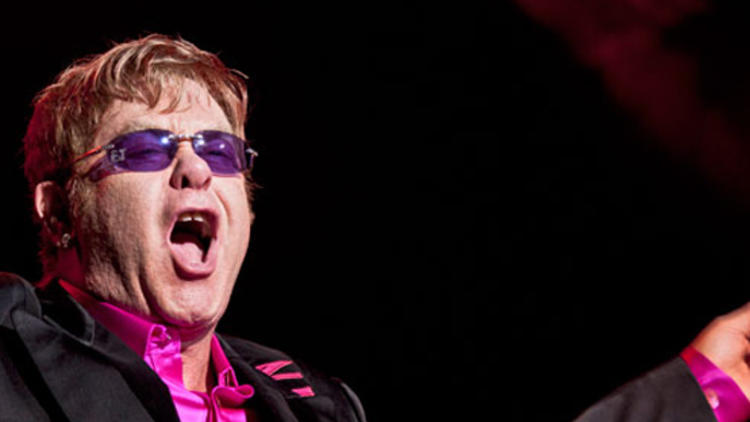 2/11
Photograph: Loren Wohl
Elton John Such is the sustained level of passion and dedication applied by Madonna and Elton John to their decade-long feud, one could almost deduce that they're actually rather fond of each other. Almost. This month, Sir Elton (age 65) attacked Madge (no title yet, 54), saying, "Her tour has been a disaster and it couldn't happen to a bigger cunt." Not quite so fluffy this time around, but it does make it all the more enjoyably ironic that Elton is headlining a Peace Day concert. This latest attack came as a result of Madonna lampooning Lady Gaga on her current tour, segueing her 1989 hit "Express Yourself" into Gaga's "Born This Way." Madonna responded to Elton in Nice at her show last night (Aug 21) by dedicating the song "Masterpiece" to the singer, saying, "He's a big fan and I forgive him." The pair's feud kicked off in 2002, when Elton slammed Madonna's James Bond song, telling Sky News it was "the worst Bond song ever." After he accused Madonna of lip-synching at 2004's Q Awards, the singer apparently sent back Elton's two Christmas cards. In 2005, the New York Post suggested that Elton had invited Madonna to perform at his bachelor party in London, but she had refused. Her publicist said: ""Madonna wishes Elton all the best, and hopes married life will make him a happier person." (Read more here.)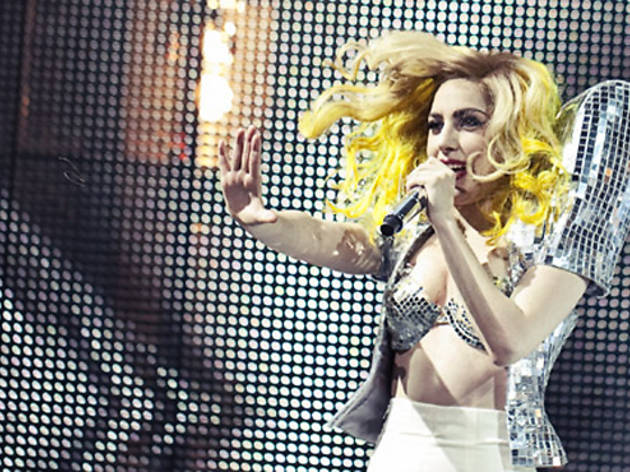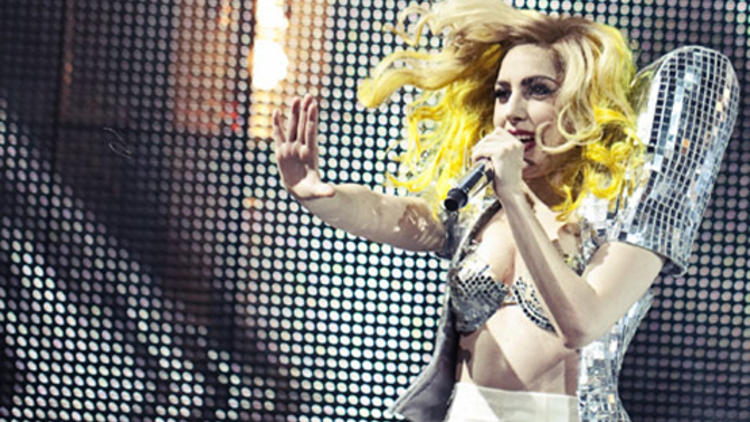 3/11
Photograph: Lizz Kuehl
Lady GagaIt could've been so beautiful—or at least amenable. The queen of pop performed a sketch on Saturday Night Live with aspiring queen of pop Lady Gaga (she'll get the title once she has a few more decades of hit-making behind her) in October 2009. The two had a "staged" catfight, which featured the singers physically tussling, and verbally dissing each other ("I'm totally hotter than you," shrugs Gaga, and Madonna cuffs her one). A Britney kiss it was not. Then earlier this year Madonna gave an interview to ABC describing Gaga's music as "reductive," and made plain her feelings about Gaga's hit "Born This Way" by mixing it with "Express Yourself" as part of her own show. Gaga fired back at a New Zealand show, saying: "It sometimes makes people feel better about themselves to put other people down, or make fun of them, or maybe make mockery of their work. And that doesn't make me feel good at all. That just makes me feel like I'm not a good human being. I don't even want to fight back because it's more important to me to keep writing music. Because that's really all I care about, is the music."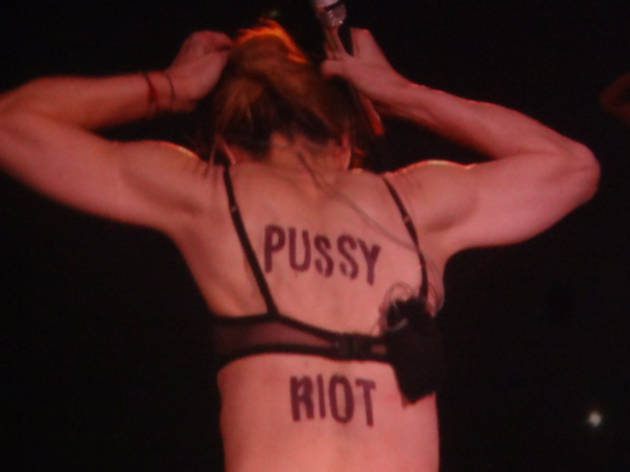 4/11
Sued in RussiaWhen Madonna's MDNA tour hit St. Petersburg August 9, the singer gave a speech in support of LGBT rights, asking that gay people be "treated with dignity, with respect, with compassion, with love." She's now being sued by nine Russians who say that she violated a February law making it illegal to promote homosexuality to minors—there were kids at the show. They're suing for $10.5 million. Oh, and French right-wing party the National Front is trying to sue Madge for showing its leader, Marine Le Pen, with a swastika on her face.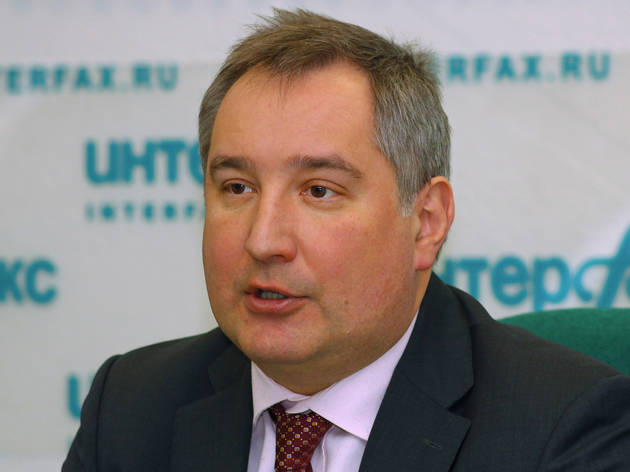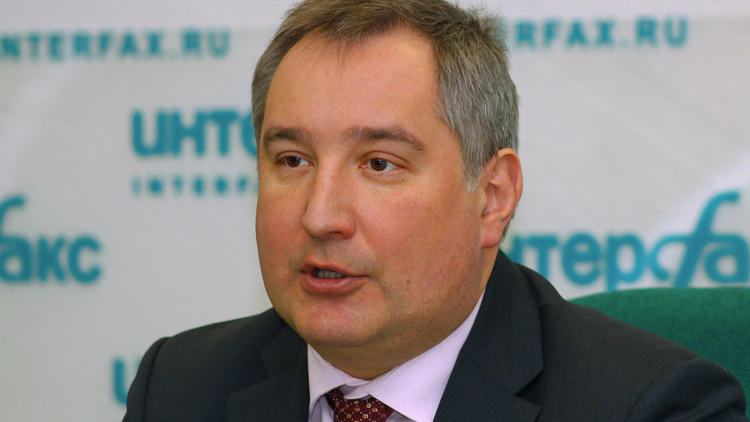 5/11
Photographer: A.Savin
Dimitry Rogozin, Russia's deputy prime ministerOn August 10, Russia's deputy PM called her a "whore" on Twitter, after she voiced opposition to the imprisonment of Pussy Riot. Her rather eloquent statement: ""I protest the conviction and sentencing of Pussy Riot to a penal colony for two years for a 40-second performance extolling their political opinions. I call on all those who love freedom to condemn this unjust punishment. I urge artists around the world to speak up in protest against this travesty. They've spent enough time in jail. I call on all of Russia to let Pussy Riot go free." Rogozin wrote on Twitter: "With age, every former w.... tries to lecture everyone on morality. Especially on overseas tours." Oh, and: ""Either take off your cross, or put on your knickers."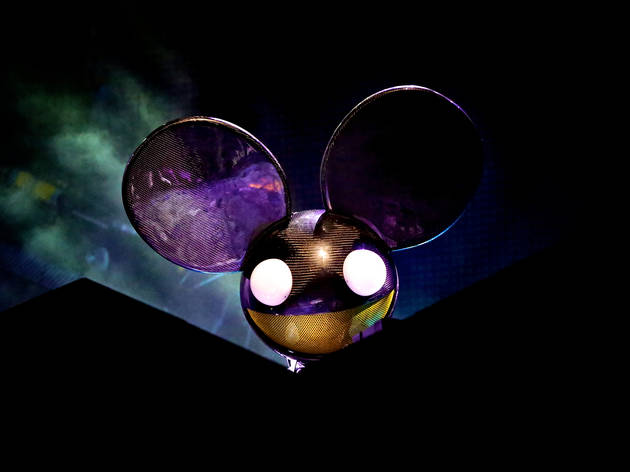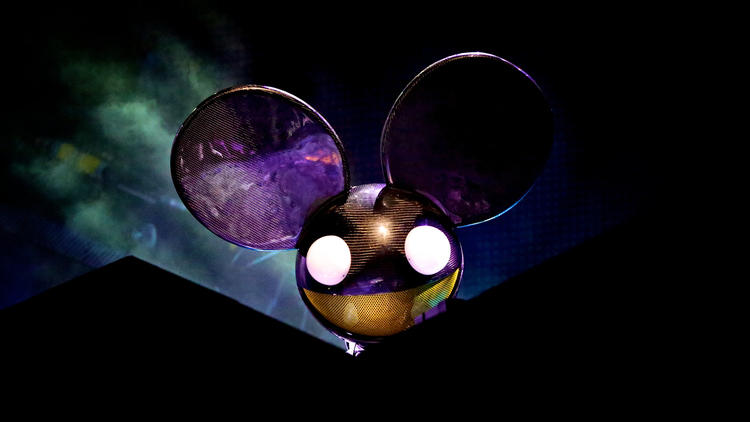 6/11
Photograph: Danny Mahoney
Deadmau5Yep, with her current album, MDNA, Madonna made an enthusiastic bid to capitalize on the EDM craze that's lately swept the universe. And just to make it really clear to anyone wondering about that abbreviation (MDNA resembling MDMA), when Madonna took the stage at Miami's Ultra Music festival, she asked. "How many people in this crowd have seen Molly?" Molly of course, is fashionable slang for Ecstasy. The EDM pioneer Deadmau5 logged his disapproval on Facebook: "Very classy there madonna. "HUR DUR HAS ANYONE SEEN MOLLY???" such a great message for the young music lovers at ultra, quite the f'n philanthropist. but hey, at least yer HIP AND TRENDY! fucking cant smack my head hard enough right now." The sniping branched out when DJ Daze tweeted, "@deadmau5  do you need to be reminded that you would be pointless if it wasn't for molly and ecstasy?" The pop star who wears giant mouse ears onstage responded: "i'd give up my entire career to remove the fucking rampant stupidity thats plagued my favorite type of music in an INSTANT." So now you know.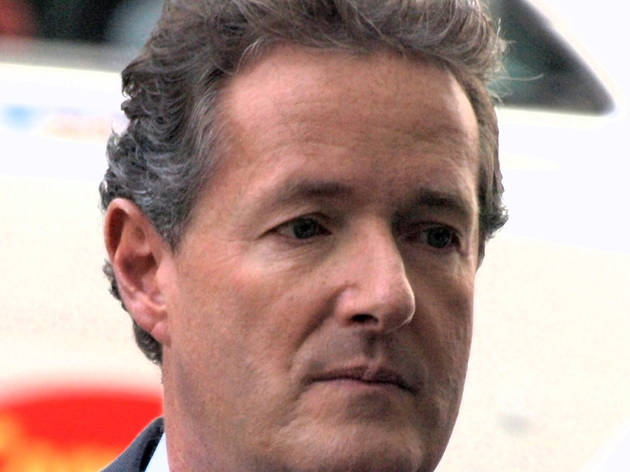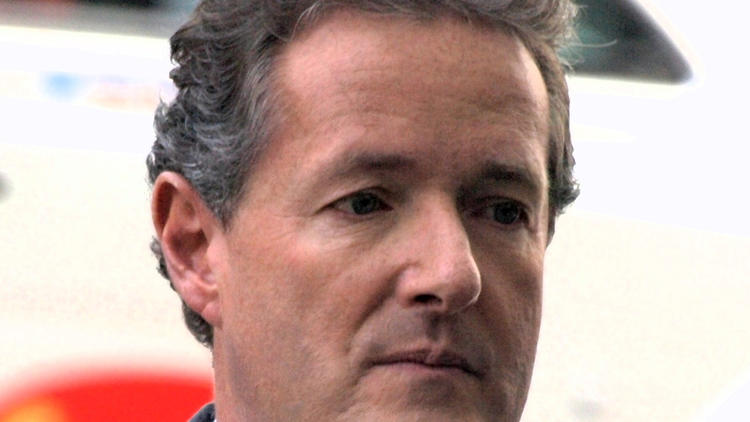 7/11
Photographer: Pete Riches
Piers MorganThe U.K.-newspaper-editor-turned-U.S.-celebutard tends to his beef with Madonna with the careful attention of a chef cooking a stew. Of the star's knockout Super Bowl halftime performance, Morgan told Chelsea Handler, "It was like watching your mad drunken aunt at Christmas." Given that the performance drew the highest viewing figures for a halftime show ever (114 million, which is more than the actual game), one suspects that Madonna is not especially concerned. Consider also the fact that Morgan no longer has a publishing position of any significance back in U.K. as a result of having faked controversial photographs from the war with Iraq, and Morgan is to Madonna as a flea is to a camel (or something). Next!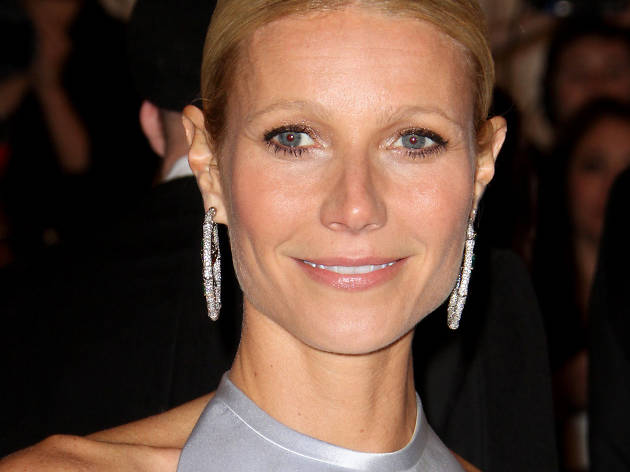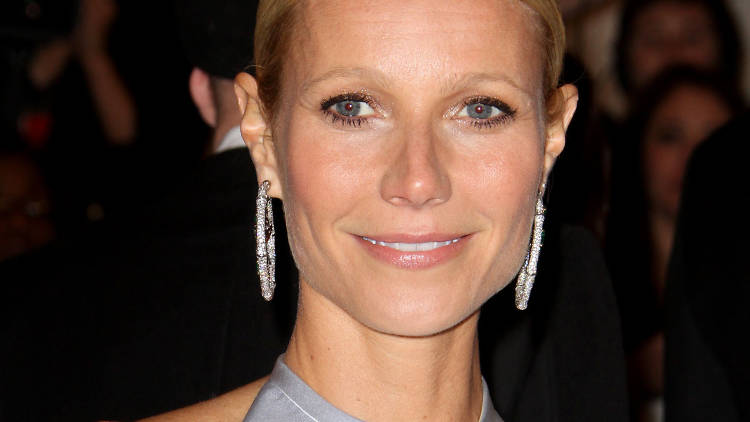 8/11
Photographer: Matt Baron / BEImages
Gwyneth PaltrowMadge and Gwyneth were once good pals—remember the Kabbalah studying and the workouts? Not to mention the British husbands. But the pair supposedly fell out following Madonna's split with Guy Ritchie (and alleged flirting with Chris Martin). In May 2010 Paltrow told Vogue, "It's good that [Tracy Anderson] doesn't train Madonna anymore. It was too much. She keeps people waiting—it takes up your whole day." Note: Supposedly, Madonna is also still mad with Kate Hudson for dating her ex A-Rod, so designer Stella McCartney was concerned that there would be drama at her June 2012 fashion launch. We've Googled "Stella Madge catfight" and no sparks are reported to have flown.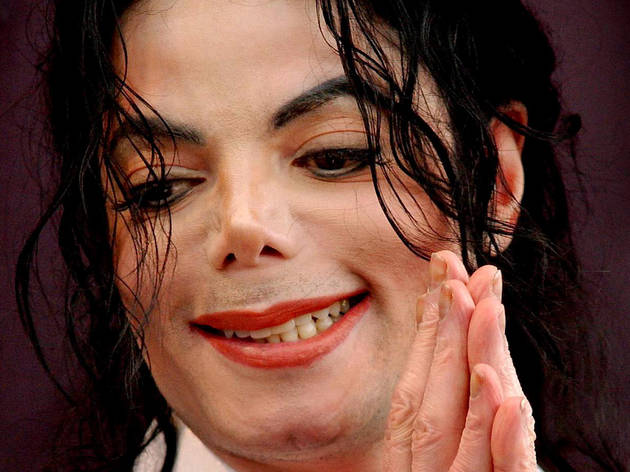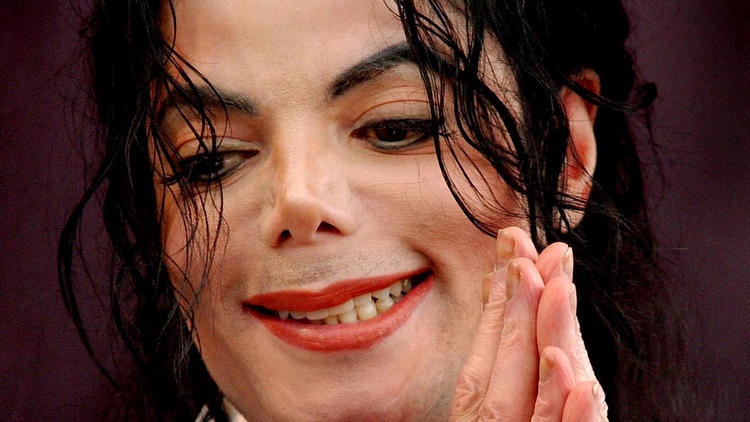 9/11
Photographer: Les Wilson / Rex USA
Michael JacksonIn 2009, Michael Jackson's former spiritual adviser Rabbi Shmuley Boteach revealed a number of recorded conversations he'd had with the singer between August 2000 and April 2001, in a book, The Michael Jackson Tapes: A Tragic Icon Reveals His Soul in Intimate Conversation. Jackson and Madonna did socialize in the '80s, and attended the 1991 Oscars together, but the association was apparently a stressful one for Michael. Jackson told Boteach: "She is not a nice person." (Probably not the worst diss Madonna's ever had). And also: "Madonna laid the law down to me before we went out. [She said] I am not going to Disneyland, okay? That's out. I said, 'I didn't ask to go to Disneyland.' She said, 'We are going to the restaurant. And afterwards, we are going to a strip bar. I said, 'I am not going to a strip bar, where they cross dress.... I am not going to there. If that's how it is, forget this whole thing.... Afterwards, she wrote some mean things about me in the press. And I wrote that she is a nasty witch, after I was so kind to her."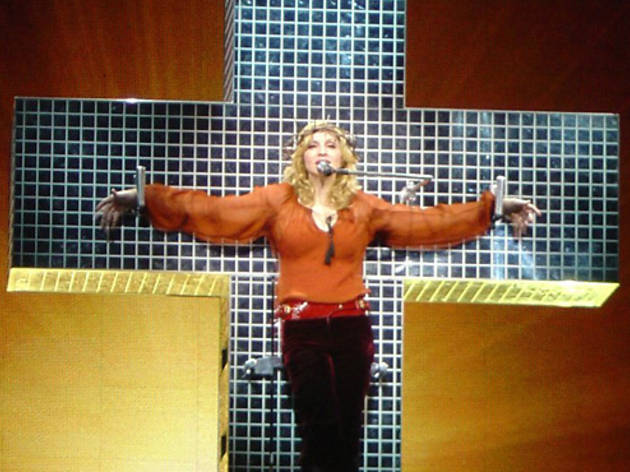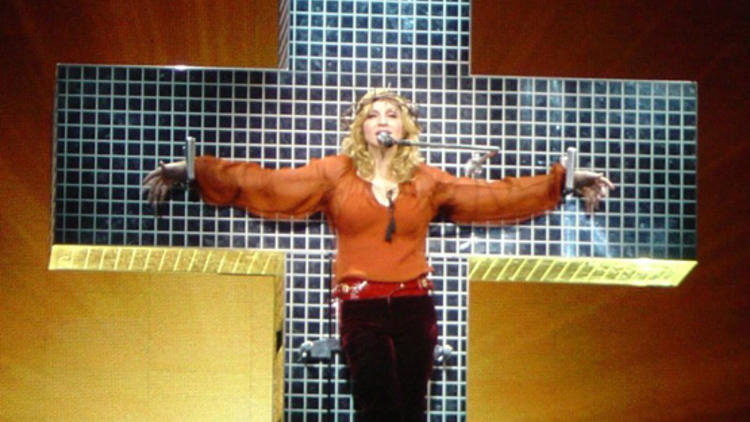 10/11
Rome's Catholic, Jewish and Muslim leadersWow, Madonna! Three religions in one fell swoop! The singer's 2006 Confessions tour was calculated with accountant-like precision to provoke: The show featured Madonna wearing a crown of thorns and attached (no, not with rusty nails) to a glittering crucifix. Inviting the Pope to the show near Vatican City did not go down well. Speaking with the approval of Pope Benedict XVI, Cardinal Ersilio Tonino said: "This time the limits have really been pushed too far. This concert is a blashphemous challenge to the faith and a profanation of the cross. She should be excommunicated." Italy's Muslim League was equally unimpressed: "I think her idea is in the worst taste and she'd do better to go home," said Mario Scialoja, head of the organization. A spokesman for the Roman Jewish community, Riccardo Pacifici, suggested that she should have chosen a more appropriate location for the show. None of this, however, approaches the delicious magnitude of Madonna's Vatican smackdown (can we say that?) in 1989, when she released "Like a Prayer"…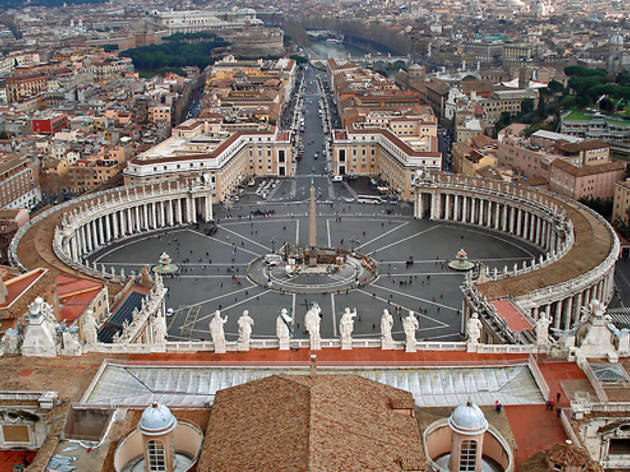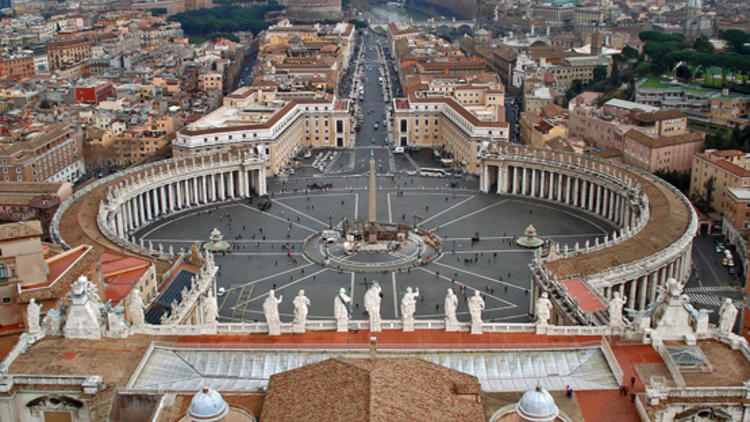 11/11
The VaticanMadonna will probably never again emulate the success of her 1989 Papal affront, with "Like a Prayer." This was the first time that she'd challenged Catholicism so directly; and while she has continued to needle the Vatican again and again, two things stand out about this instance. The first, the fact that the song and its video were ambivalent; a good (okay, not so good) Catholic girl, Madonna seemed as much romanced by Catholicism as she was in opposition to it. "Like a Prayer" is a longing song, buoyed by gospel harmonies and mining the ancient tradition of speaking of the divine as one's beloved. In short, you believe the sentiment and its confusion. And the second reason this is Madonna's greatest triumph of offense? Because it's her best art. The Like a Prayer album is a true classic from the era, and stands up today. Its songs aren't built around a fashionable new production technique, or a trend. It's just great pop. In 1990, the Vatican banned Madonna's Blond Ambition tour in Italy. Madonna's videotaped response from the time is showstopping, her convictions (belief in freedom of speech and artist expression, you know the deal) seeming totally genuine.
Mudslinging with Madonna: The greatest disses (SLIDE SHOW)
We catalog La Ciccone's finest feuds. Elton, Gaga, Gwyneth, come on down!