Tove Lo is the no-holds-barred pop misfit we need right now
Meet Tove Lo, the hard-partying, never-say-sorry Swedish pop star who's primed to take over the States on her own terms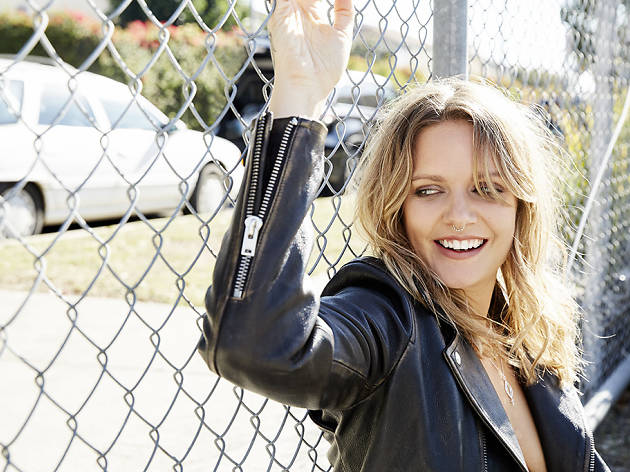 Life isn't always like a movie in L.A. Usually you don't find yourself driving beneath the HOLLYWOOD sign to discover a topless pop star running amok in nothing but underwear, her nipples covered by star-shaped pasties. Unless, that is, you're hanging with Tove Lo. "I'm trying not to inhale," the 29-year-old Swedish rebel giggles on a sunny Sunday morning, blowing cigarette smoke into our photographer's lens. She isn't supposed to be smoking. Lo isn't "supposed" to be doing a lot of things—dubbing herself "the drug fairy" when we chat about partying and hitting number three on the Billboard Hot 100 with darkly honest and explicit material, to name two. But you just try and hold her back.
Lo's success has pretty much come out of nowhere—"fucking overnight," to quote the singer. Despite having worked behind the scenes since her early twenties as a songwriter (credits include cuts for Icona Pop, Ellie Goulding's "Love Me Like You Do" and her "Close" duet with Nick Jonas), she had never been the star. Her 2013 track "Habits (Stay High)" proved something of a sleeper hit, though, helping her gain buzz, with lyrics detailing her spiral into a haze of booze and drugs following a breakup. Her cocksure demeanor from the get-go was equal parts threatening and ABBA-bright sunny—an alluring blend she's since perfected. "I would be naked all the time if it wasn't too cold and didn't make people uncomfortable," she tells me, her septum ring glistening. Then there's her multicolored palette of massive tattoos. Her latest ink creation, on her bicep, is the symbol for female genitalia. It's also the insignia for her second LP, which dropped in October, the winkingly titled Lady Wood, so it's temporarily plastered on L.A.'s billboards as we speak.
A day before her photo shoot, Lo meets me at West Hollywood hobnobbing spot Soho House, her face brimming wider than that of Elton John, who adorns her vintage T-shirt, as she waltzes in. Today she's bowled over by the worthy inclusion of Lady Wood in Rolling Stone's Best of 2016 list. The record is an intoxicating, sexual mix of throbbing bass and supercharged Swedish pop choruses. Yet despite her newfound critical recognition and our A-list environs, Lo detests the baggage that comes with celebrity. "I fucking hate that shit. Hate it." Over an almond-milk latte (she's a vegan) and eggs (okay, veganish), she remembers her last glitzy, industry club experience. "You stand around a table, and the DJ changes songs every 30 seconds. So I said, 'Fuck this!' and we left."
"I shouldn't need to apologize. Because I'm a woman I have to."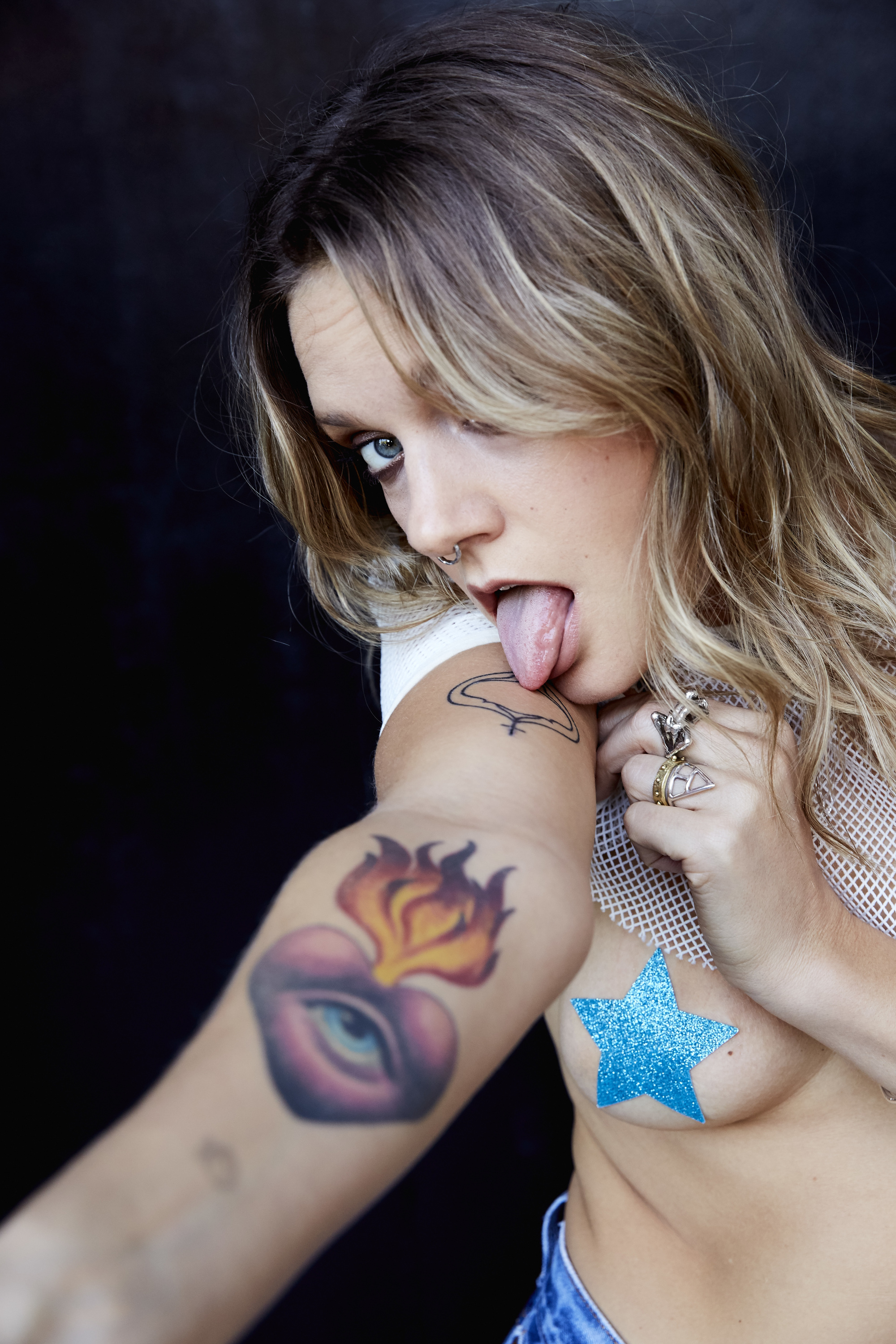 Photograph: Amanda E. Friedman


But the L.A.-based singer's stardom—she's a draw now, hitting both Coachella and Bonnaroo's stages in the coming months—almost never came to be. Lo's 2014 solo debut, Queen of the Clouds, slung her around the globe and into a draining schedule of, as she puts it, "flying, flying, singing, singing, interviews, interviews.… " The relentless tirade turned hellish when a cyst formed on her vocal cords. She freaked out, flew back to her hometown of Stockholm and had surgery. "Before they put me under, one of the nurses said, 'We're all big fans of yours, and we'll make sure this doesn't go wrong.' There's a big risk of losing your voice. Forever." With everything at stake, Lo did as told for once. When she came to, she had to remain silent for a week. "Then I'd start talking two minutes a day, five minutes a day, 10 minutes…I was locked in my apartment for two months, going fucking out of my mind. My doctor sat me down and said, 'Two things you have to give up: coke and smoke.' So I quit." It took a full year for her to regain control of her voice.
But quitting just doesn't suit her. That period of isolation and silence rendered her more determined for a big return. "So much shit went down, but once I wrote this record, I thought, Fuck! Am I ready for this circus again?" She was. Not satisfied with having finished 20 songs, Lo wrote a script for a short film and self-funded its four-day shoot. "Fairy Dust" is the cinematic accompaniment to Lady Wood, starring Lo and Lina Esco, founder of feminist movement Free the Nipple. The film's premiere this past Halloween (which doubled as Lo's 29th birthday party) spilled out into the car park of Hollywood's Egyptian Theatre, where Lo built a "carnival rave"—a literal circus, Ferris wheel included. "I wanted no fucking VIP, everyone welcome everywhere." Afterward, she invited everyone, myself included, to her Hollywood Hills abode to keep the festivities going. I lasted until about 5am.
The short film, a psychological thriller, combines the city-by-night landscapes of Drive with MTV dance sequences. Lo, who had never acted before, was possessed on set, remaining in character throughout, playing a distraught partyer traversing L.A.'s streets, deserts and fleabag motels. "[Many] people stay away from things that make them feel because it's too much to handle, whereas I search for those things. Before I go onstage I let everything out. I'm free. I was in that zone [when] filming, and I pretty much had a breakdown on camera."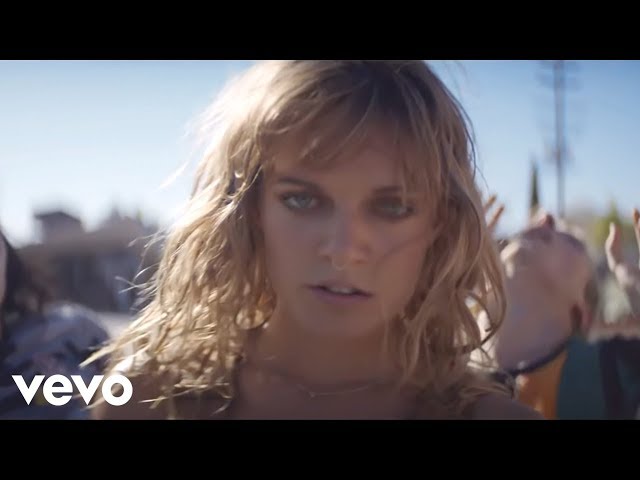 While Lady Wood is inspired by Lo's lust for minimal techno beats, the film exudes sexual dalliances and high-speed chases. The album title is a euphemism for a female hard-on, but nothing's left to the imagination as the credits roll alongside a shot of Lo masturbating on a bed. When watching it, my thoughts turn to how many people were in the room when the scene was shot. (There were four.) Lo laughs. "I was the least nervous. I wouldn't have done it if I wasn't sure I could," she asserts. "They filmed all the way through," she blushes. "After the third [take] I said, 'Guys, I don't have one more in me. I'm done!' "
The singer-songwriter insists the film was shot from the desexualized female gaze, that it's an extended reaction to the newfound attention given to her own physicality. Despite being happy with her appearance, Lo's fame came with microscopic levels of criticism. She's still, in fact, uncomfortable on red carpets. "I have to be fucked up to enjoy those," she admits. "They make me feel professional, and I'm not. Music is my life. I can't be professional about it. It'll be commented that I don't brush my hair or wear makeup. [For] this film, I arrived straight out the shower. It's not the best angles of me, but it's honest. I'm not trying to be unattainable. You can't portray those emotions and look flawless."
The NSFW "Fairy Dust" was banned by YouTube upon release. That day, Lo tweeted, "#imnotevennaked," and it was reinstated with a warning. "Seriously, we can see a guy get shot in the head without any problems. Yes, I'm masturbating, but why is female sexuality so scary?" Lo flaunts that defiance most places she goes, whether it's turning up to the Australian Record Industry Association Awards in her tabloid-nicknamed "uterus dress" (a sheer outfit emblazoned with, yes, a depiction of the womb) or flashing her boobs onstage in Paris. "The crowds flash me back—guys and girls. I shouldn't need to apologize. Because I'm a woman, I have to. There's so much more to me than the vagina stuff." At this point, I notice one of Lo's rings and ask if its depicting two people having sex. "Oh, yeah!" She puts it in my hand so I can see the detail, butt cracks and all. The engraving reads: HEALTHY AS FUCK.
Lo has always existed in this extreme juxtaposition. Having rejected her parents' paths (her mom is a therapist, her dad a businessman), at 16 she went to Rytmus, the music school in Stockholm attended by Robyn and Icona Pop. The latter remain Lo's friends. In school, she fronted math-rock band Tremblebee as the lone female. Once they exhausted every "shitty bar" in town, she moved in with Icona's Caroline Hjelt and started making bedroom pop. "We lived on Techno Street—seriously! I'd record, sit in my onesie with a whiskey and never go out."
After deciding to go out on her own as a solo artist, she hooked up with Wolf Cousins, the crack team ruled by producing genius Max Martin (of "…Baby One More Time," the Weeknd and 1989 fame). Lo stayed chez Max the first time she visited L.A. Now they're colleagues. Her latest single, "True Disaster," is the song the Martin-cowritten Taylor Swift track "Style" wants to be, if it didn't have to pander to Swift's clean homogeneity. Instead of red-lipped romance, Lo's ode is riddled with knowing destruction ("we get dirty and we go hard"). She seems to hold a key to pop's grainy backdoor whereby the censorship rules don't pertain to her. "I do think about [censorship]," she admits. "So many pop stars say, 'I wanna do this, but my brand won't allow me.' I've never felt that."
"I do whatever I want. If I wanted to be bigger, I'd have to be more polished, but I wouldn't be happy. It's my choice."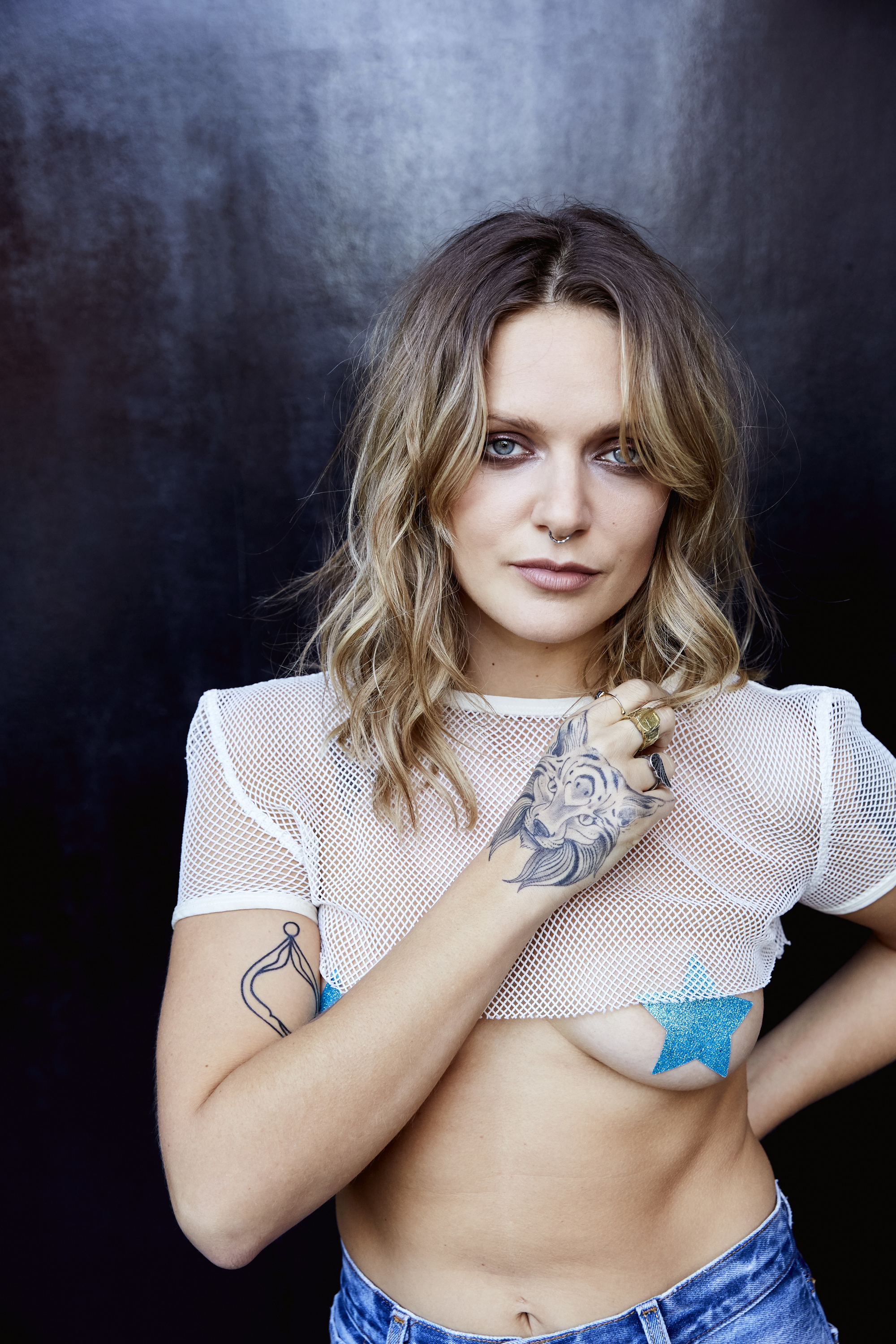 Photograph: Amanda E. Friedman


It's her choice, too, to take a stand about what matters. When Donald Trump was elected she tweeted, "World shattered." She's been forthright about her opinions long before the result. "I don't know how much I can do. I'm not even an American citizen. But if I at least express my opinion, it could make people think, Huh! That's the thing with pop. If you try to appeal to as many people as possible, you're supposed to stay away from sex and politics and be this floating 'I'm for everyone' person, but that won't change anything."
More changes are coming her way. This spring, she releases the yet-to-be-titled sequel to Lady Wood, which includes another LP-accompanying film. She's off to finish the script for it after our photo shoot, and then she heads straight to the airport for a loop around the globe. Before she leaves, I wonder: Is being a pop star what she imagined? "I thought I knew what it was gonna be like," she says during a break. "I had no idea. The worst is feeling like I'm never going to be enough for people. Also, why am I not supposed to wear the same thing twice? Bullshit!" She retreats to her dressing room and pulls the Elton John T-shirt she wore yesterday over her head. Lo and behold, even when fully clothed, she's fearlessly transparent.
Tove Lo performs at Hammerstein Ballroom Feb 22. $35.
See the show!
Rising Swedish pop star Tove Lo (pronounced "TOO-veh loo") stepped into the spotlight with her unflinching breakup-aftermath anthem, "Habits." The hook, "You're gone and I gotta stay high all the time, to keep you off my mind," ought to give a vague idea as to what "habits" she's referring to. She plays here in support of her newest release, Lady Wood.
Looking for some feminist anthems?
Crank up these feminist songs by powerful ladies—and, fine, a couple of gents, too—including Aretha Franklin and more