Heads up! We're working hard to be accurate – but these are unusual times, so please always check before heading out.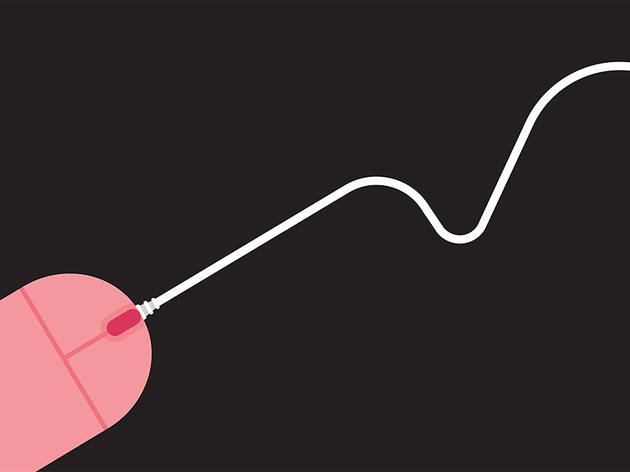 The surprising, dirty and occasionally public ways New Yorkers are having sex now
Here's everything you always wanted to know about sex in New York City (but were afraid to ask)
New Yorkers like sex. We like to talk about it, we like to experiment with it, and we love to hear others spill the beans about it. We polled hundreds of locals from more than 50 neighborhoods in all five boroughs to find out just exactly how much sex they're having and in what fashion. If you want to know more about your peers' practices when it comes to buying toys at sex shops, cheating, masturbating, BDSM, banging on the first date and going to sex parties, keep reading. Go on: You know you want to.
Illustrations by Pâté
See the results from our sex poll
1. Dating apps lead to sex. Officially.
For 72 percent of us, at least.
Like this Tinder user:
We grabbed drinks at Northern Territory in Greenpoint, Brooklyn. It was obvious we found each other attractive, so there was sort of an unspoken agreement that we would be sleeping together that night. We started wandering around, looking for an unlocked warehouse so we could go to the roof and see 'the view.' We ended up finding one, climbed the inside fire-escape ladder to the roof, took one look at the skyline and started kissing. I asked if he had a condom. He said, 'I have two.' Neither survived."—Gabrielle, 28, Astoria, Queens
2. Eighty-one percent of us have bought something at a sex shop.
Next time you want to treat yourself (while you're, er, treating yourself), opt for Babeland Soho's Ultra-Luxe collection, which includes a $3,900 gold-plated vibrator and one that has pavé diamonds for $3,250. (Stop scoffing—the store sold 37 models from the collection in 2015 alone.)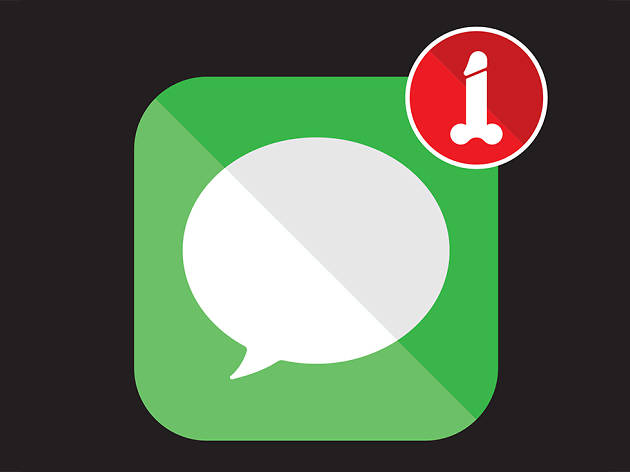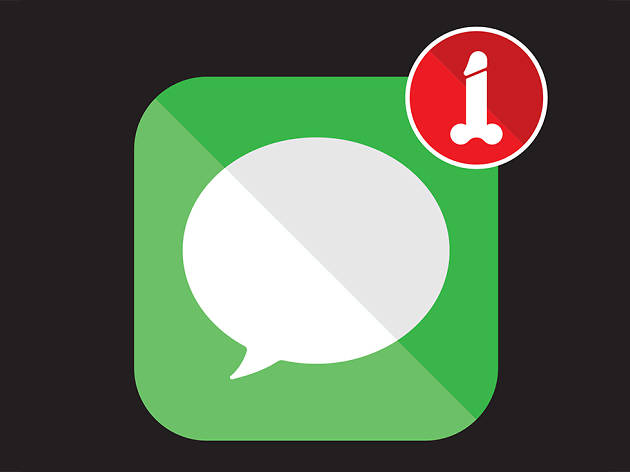 3. Eighty-six per-cent of us have sent or received dirty pics.
4. Upper East Siders are doing it the most.
They might live uptown, but according to our poll, UES residents get down at least once a week, on average. (They can teach those in the East Village and Williamsburg a thing or two; residents of those nabes are banging less than twice a month.)
Lots of people wish their partners were better at kissing and foreplay, but there are two specific major gripes: Fifteen percent of you wish your partner were better at oral sex, while 22 percent long for someone more adventurous.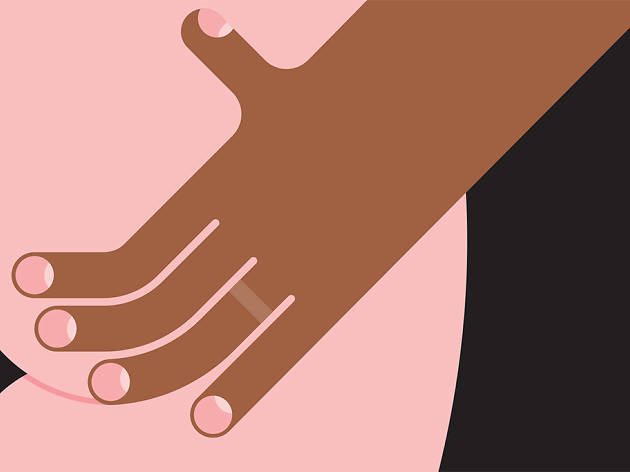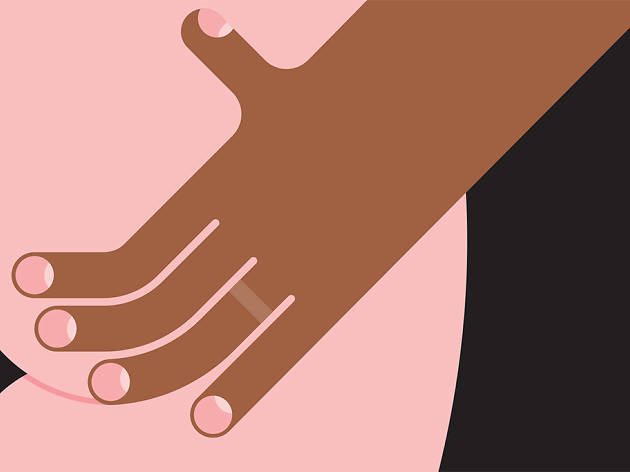 6. About half of us are dirty, dirty cheaters.
Forty-seven percent, to be exact,
including these folks:
I'd known this woman, a married soccer mom, since we were teens. She was gorgeous and horny as hell because her husband lost interest in her. She lived upstate a bit, and one day I was going to be in the area on business, so she invited me over for lunch. She came to the door dressed in a short skirt and flimsy blouse. We started kissing and made our way into the dining room. I banged her right there on the table. We managed to have lunch, too."—Ted, 60, Upper West Side
7. We've had sex in a lot of places.
Seventy-nine percent of you have had sex in public.
And you've done it in a lot of places: on planes, in cars (while driving!), at graveyards, and in saunas and bar bathrooms. Speaking of those:
During a best-out-of-five air hockey match at Ontario Bar in Williamsburg, I bet the guy I was playing a blow job if he won, and an eating-out session if I did. I lost the first two games, won one, and then he clobbered me. Then I blew him in the bathroom."—Claire, 29, Williamsburg, Brooklyn
8. Fifty-five percent of us have hooked up in a bar with someone we met that night.
"I was at Boxcar Lounge in Alphabet City for my friend's birthday. She got drunk too fast, and the party ended early, but I was still having fun, so I stayed at the bar with a few people. The bartender and I kept talking, and it got later and later. Everyone started leaving, and before I knew it, it was 4am and he was closing the bar. He asked if I wanted to come back to his place, but I didn't want to wake up not in my apartment, so we started hooking up there…and everywhere: on the bar, behind the bar, on the couch in the back of the bar."—Lea, 30, Williamsburg, Brooklyn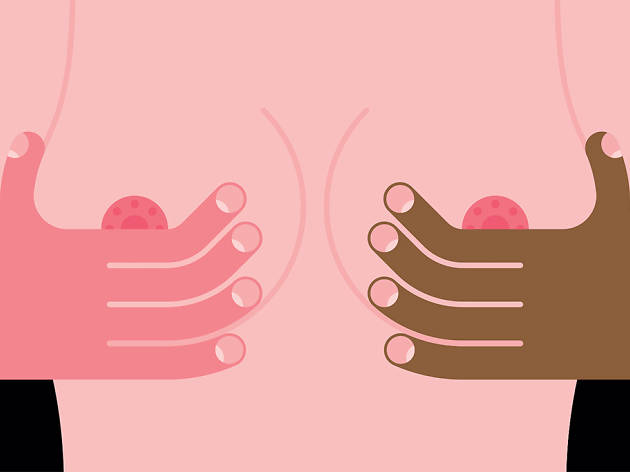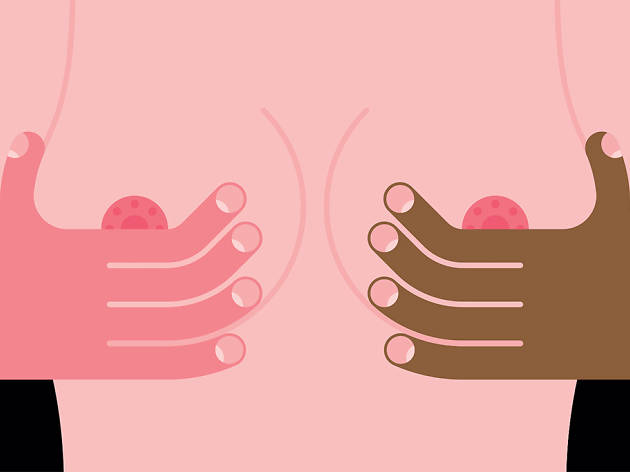 9. Group sex? Ain't no thang.
Thirty-one percent of us have had sex with more than one person at a time.
Of that, 48 percent have been with two people, 19 percent with three people and 33 percent with four or more.
"My partner and I have had a handful of threesomes. Recently there was a foursome, which was really fun. We bought a large canvas and had paint sex."—Zack, 27, Upper East Side
10. Half of us have slept with a coworker.
Meet Julio, who's proudly dipped his pen in the company ink:
"The first time was with a part-time employee who had just gotten out of a lesbian relationship two months prior to us meeting. She was new to the city, was friendly and smart, had a good sense of humor and had an awesome firm, big butt. I thought she still liked women, and since I wasn't one, what could possibly happen? I offered to walk her home after the bar one night because we were both drunk, and it was late. When we arrived at her studio, she gave me some water and said she needed to jump in the shower real quick because she felt a little dizzy. I said okay, sat down on her bed and waited for her to finish with her shower to say good night and then split for home. I must have dozed off for a few minutes, because she woke me up, placed my hand on her bare right breast, slipped out of her bathrobe and sat next to me. One steamy thing lead to another, and I stayed the first of many nights with my obviously bisexual coworker." —Julio, 41, Upper West Side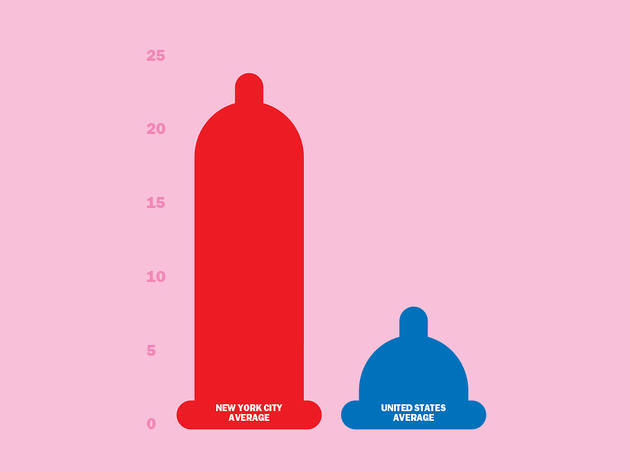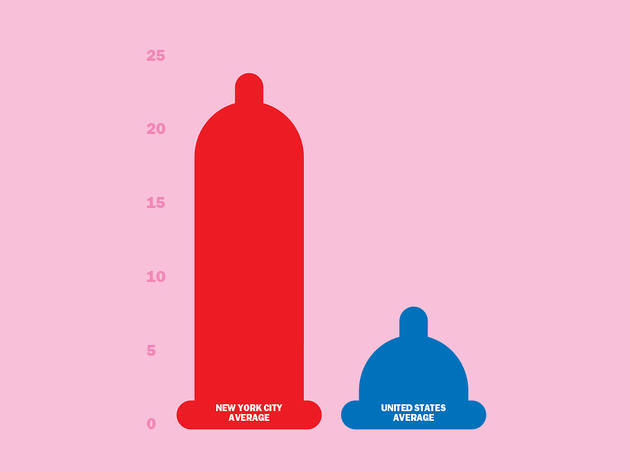 11. We have way more sexual partners than the rest of the country.