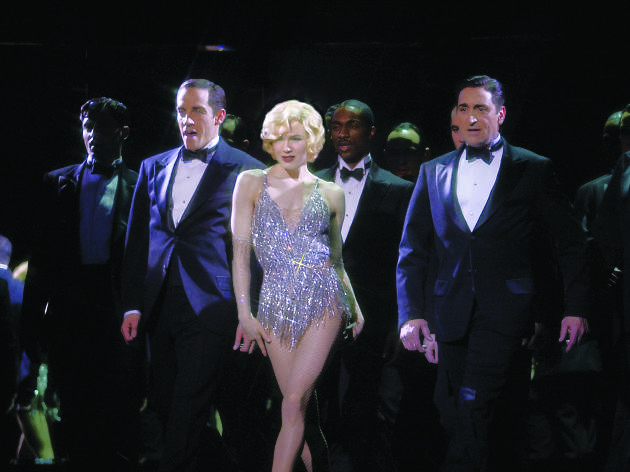 The 30 best musical movies of all time
Gang members, gold diggers, witches and nuns all have their place on our list of the best musical movies ever made
Any attempt to rank the best musical movies is doomed to be incomplete. Song and dance have been in the Hollywood mix since the first major talkie, 1927's The Jazz Singer, and film musicals since then have covered a vast range of subjects and styles. Many have been adapted from the best Broadway shows—a process that has also happened in reverse, in film-to-musical adaptations—while others have been utterly original. To narrow the field, we've omitted animated movies from consideration, and we've surely left out some of your favorite live-action movie musicals (and ours) as well. But the 30 movies on this list are all but guaranteed to put a song in your heart.
Best musical movies: 30-21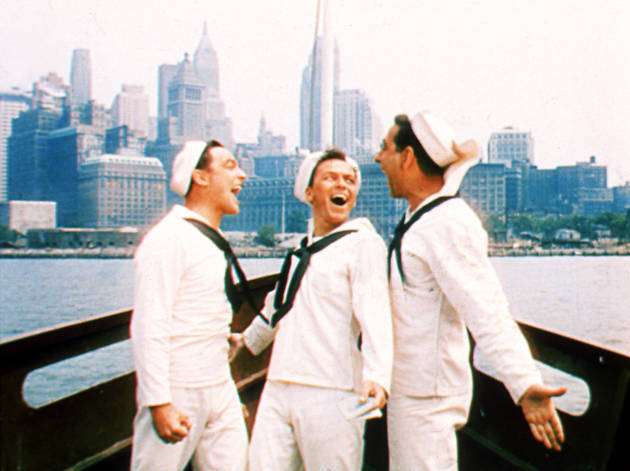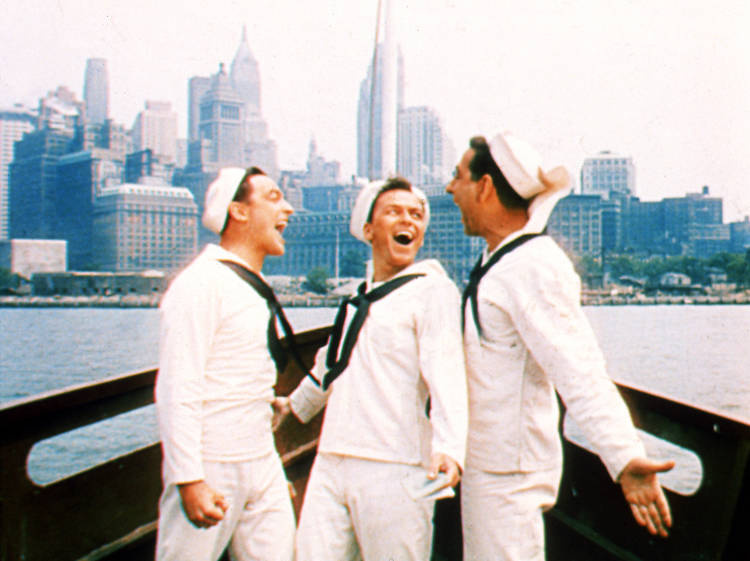 MGM used only four of Leonard Bernstein's numbers from the 1944 Broadway show, though of course they retained the fresh-off-the-boat anthem "New York, New York" (with its handy mnemonic, "The Bronx is up and the Battery's down"). On the plus side: Gene Kelly, Frank Sinatra and other Navy boys dancing around NYC landmarks. In fact, it was the first time a studio sent a crew to shoot on real locations around New York City. How's that for a picture postcard?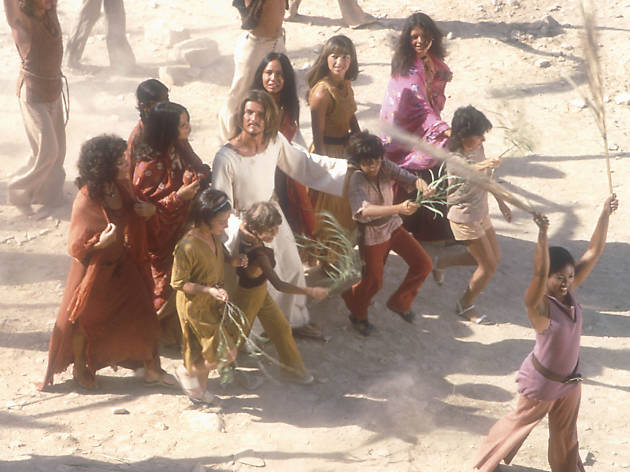 Photograph: Courtesy Universal Pictures
29. Jesus Christ Superstar (1973)
Andrew Lloyd Webber and Tim Rice's pop opera is a motley union of high and low: classical strains and rock riffs, biblical storytelling and savvy spin, timeless story and somewhat dated telling. The musical transplants New Testament into the potted soil of post-Warholian media celebrity; Norman Jewison's 1973 film moves them back to the Holy Land in the guise of hippie actors putting on a Passion Play.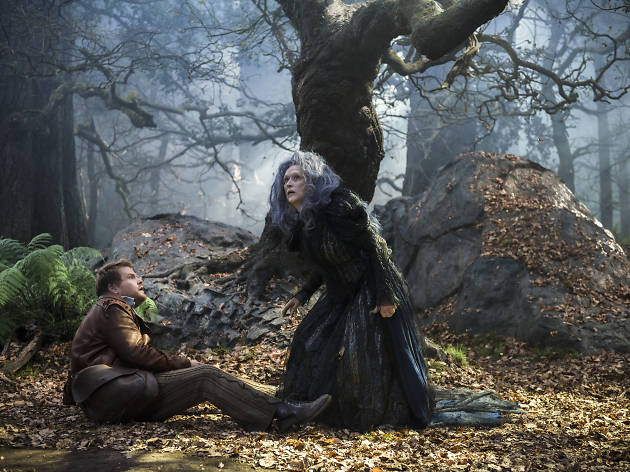 Photograph: Peter Mountain
28. Into the Woods (2014)
In the age of comic-book franchises and Pitch Perfect, Rob Marshall was ready to tap the potential in Stephen Sondheim and James Lapine's 1987 wistful-ironic riff on Grimm's fairy tales. Who knew that Meryl Streep (a perfect Witch) commanded such a glorious voice? Best of all, Marshall makes strategic cuts that enable the satirical first half and the darker second half to mesh brilliantly.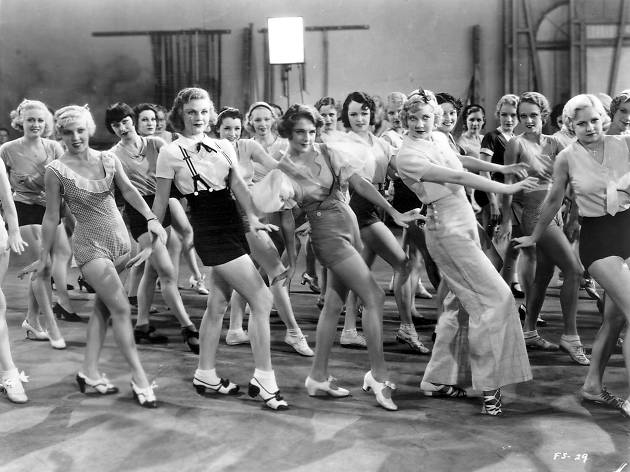 The quintessential manifesto of Broadway's show-must-go-on ideology, this exuberant anti-Depression treatment tells the story of a plucky understudy who has to go out a youngster and come back a star. Ruby Keeler plays the girl, but the real attraction is Busby Berkeley's extravagant, kaleidoscopic choreography.
Only gonzo director Ken Russell could film the Who's trippy rock opera about an abused child turned deaf, dumb and blind neo-Jesus for the Me Decade. Lean, bronzed and golden-haired Who frontman Roger Daltrey took the lead and the cast is stuffed with outrageous cameos (Tina Turner, Elton John). Pete Townsend's ingenious blend of arch art-rock and stadium anthems sounds sensational.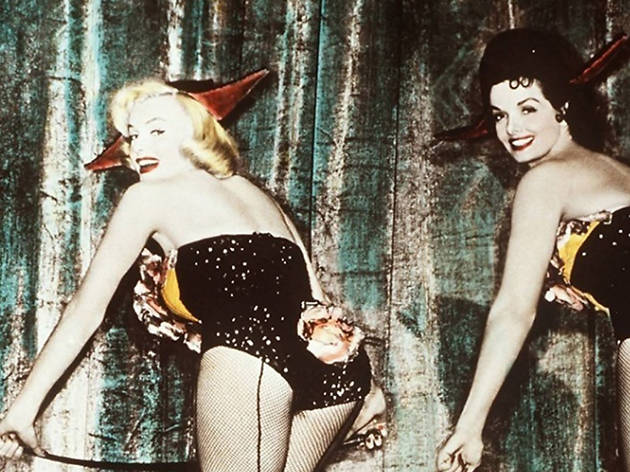 25. Gentlemen Prefer Blondes (1953)
Marilyn Monroe and Jane Russell plays showgirls aiming to land men on an ocean liner in this Howard Hawks lark, which is notable for its stylish pizzazz. The stars are showed off to delicious effect in a pair of contrasting numbers: Monroe's much-imitated "Diamonds Are a Girl's Best Friend" is one of the most iconically heterosexual movie-musical numbers ever, and Russell's "Ain't There Anyone Here for Love" is the most amusingly homoerotic.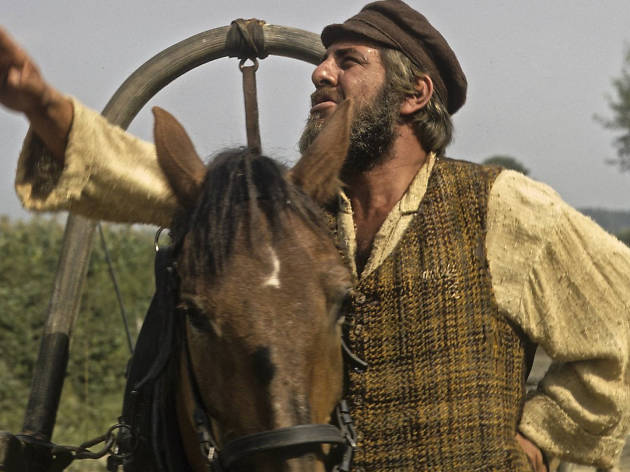 24. Fiddler on the Roof (1971)
Sing it with us: Tra-di-tion! There was no question about bringing the stirring Tony-winning stage play to the big screen, but the excellent results surprised even the most orthodox of fans. Norman Jewison's take on Joseph Stein, Jerry Bock and Sheldon Harnick's shtetl musical captured Jerome Robbins's choreography for the ages.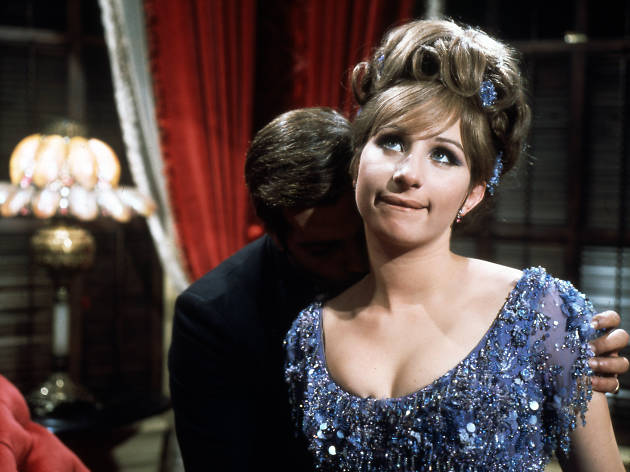 Before she remade herself into a Hollywood swan, Barbra Streisand played ugly duckling with unmatched charm in her stunning film debut: When she sings that she's "the greatest star" in this brassy musical, you have no choice but the believe her. Based on the life story of Ziegfeld star Fanny Brice, the film is a perfect showcase for the young Streisand's thrilling voice, comedic inventiveness and world-defying self-confidence.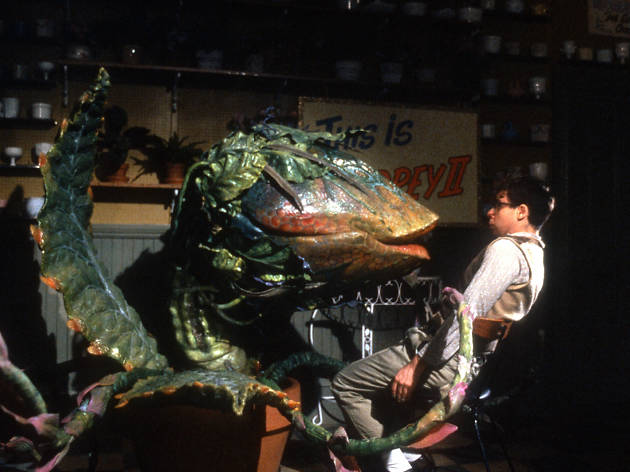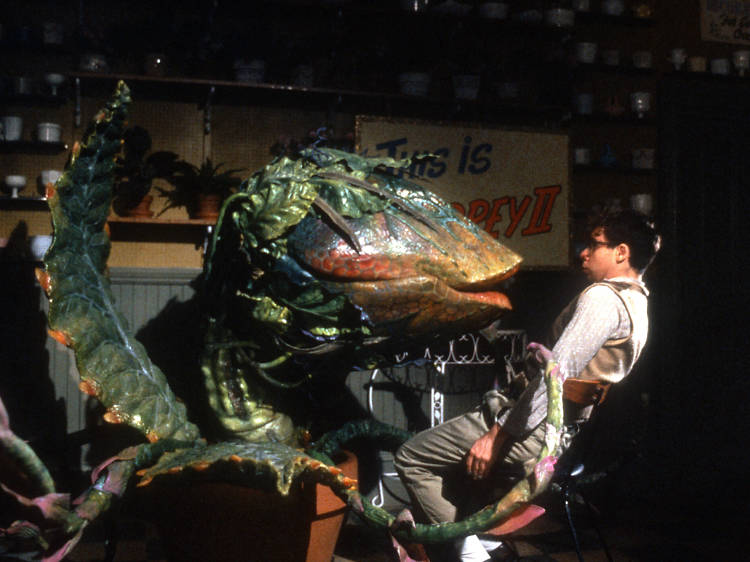 Photograph: Courtesy Warner Brothers
22. Little Shop of Horrors (1986)
Rick Moranis and Ellen Greene (the definitive hothouse-flower ditz) are pitch-perfect as lovable losers in this Faustian musical about a nebbish who cultivates a wish-granting and man-eating plant, and the supporting actors—especially Steve Martin and Bill Murray—help turn it into an instant classic. Composer Alan Menken and librettist Howard Ashman went to reanimate the then-moribund film-musical genre as the auteurs of The Little Mermaid and Beauty and the Beast.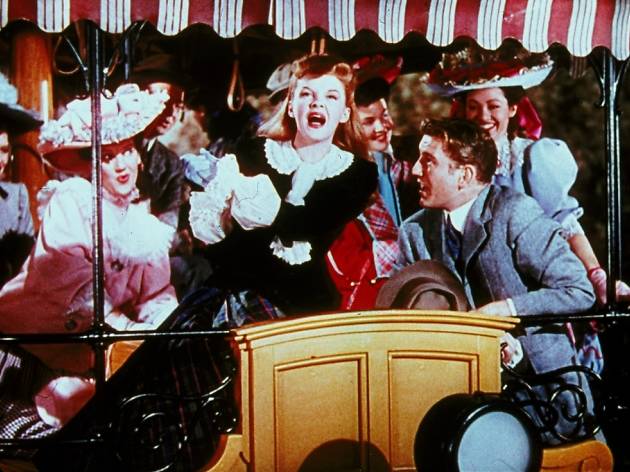 21. Meet Me in St. Louis (1944)
Judy Garland stars in three of the musicals on this list, because she is Judy Garland. This one is an unabashedly nostalgic story about midwestern life and love at the dawn of the 20th century, and its chocolate box of a score includes "The Trolley Song," "The Boy Next Door" and that most melancholy of Christmas-cheer songs, "Have Yourself a Merry Little Christmas."
Best musical movies: 20-11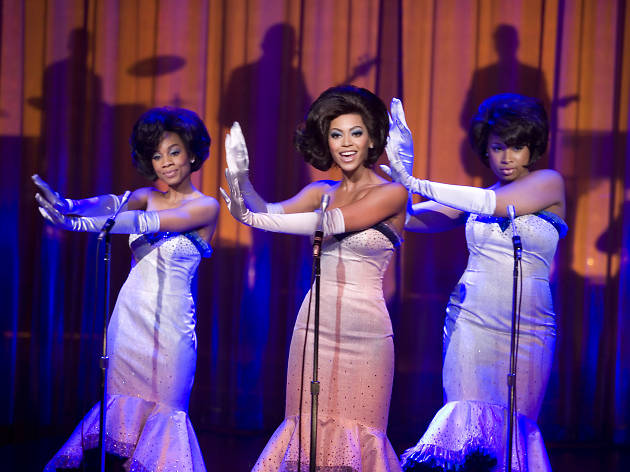 Photo Credit: David James
It took more than 20 years for this groundbreaking look at African-American musical history to reach the silver screen, but when it did, it had a hell of a cast. Beyoncé, Jamie Foxx, Eddie Murphy and Jennifer Hudson headlined director Bill Condon's wide-scoped musical à clef about a Supremes-like girl group working for a Motown-like record company. Hudson's big number, "And I Am Telling You I'm Not Going," is desperately commanding.
19. Dancer in the Dark (2000)
Formally audacious and unapologetically melodramatic, Lars Von Trier's mighty musical looks laughable on paper: An especially naive Czech immigrant (Björk, who composed the heartbreaking tunes) falls prey to the worst instincts of her American neighbors. The director had the last laugh, though, turning a whole new generation onto a reinvigorated genre.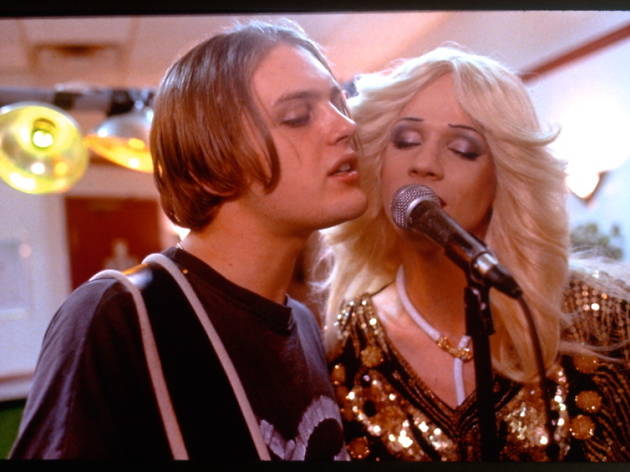 18. Hedwig and the Angry Inch (2001)
Playing the German-born survivor of a botch sex-change operation, John Cameron Mitchell brilliantly reconceived his gender-blurring glam-rock Off Broadway musical for the screen, and created a wigged-out cult classic. Painful questions of gender, love, yearning and perpetual disappointment are channeled into mordant wit and glam musical redemption. This is one of the few rock musicals that really rocks.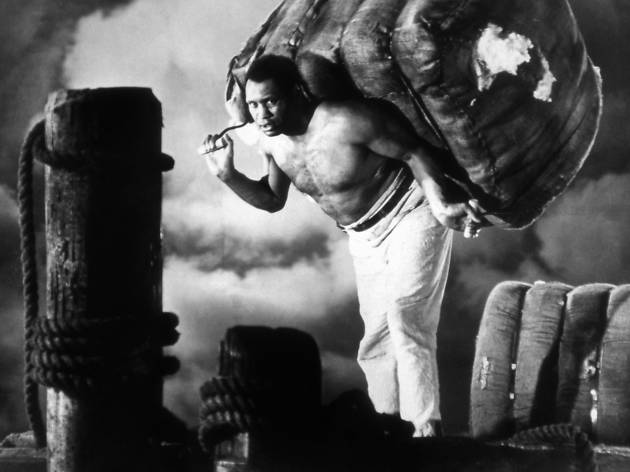 Photograph: Moviestore/REX/Shutterstock
By turns diverting and trenchant, Jerome Kern and Oscar Hammerstein II's genre-spanning epic deals with racial integration, and it is also a key work in the theatrical history of the so-called "integrated" musical, in which music and dance are welded to serious storytelling. Paul Robeson's performance of "Old Man River," perhaps the greatest of all show tunes, is a highlight of this panoramic look at life on and around a Mississippi riverboat.
Photograph: Moviestore/REX/Shutterstock
Combining inspired live-action sequences (Dick Van Dyke and the chimney sweeps' rooftop dance) and animation, the Edwardian-set domestic fantasy took hold of imaginations young and old. The delightful sing-along score ("Supercalifragilisticexpialidocious" "Feed the Birds") is by the Sherman Brothers. Julie Andrews staked her claim upon pop-cultural icon status as the flying nanny.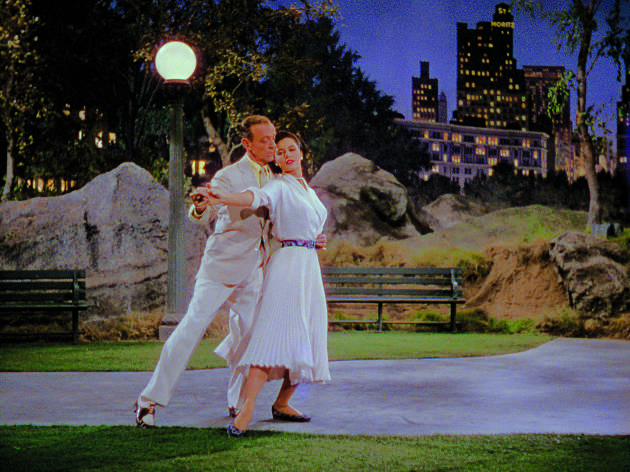 15. The Band Wagon (1953)
Fred Astaire is more famous for his swellegant partnership with Ginger Rogers, and Top Hat and Swing Time are marvelous (though a blackface number in the latter is unfortunate). But this essential backstage musical comedy—which pairs him with the lovely Cyd Charisse—is even greater fun to watch today. Director Vincente Minnelli combined inventive comedy and mise-en-scene with a color palette that knocks you out.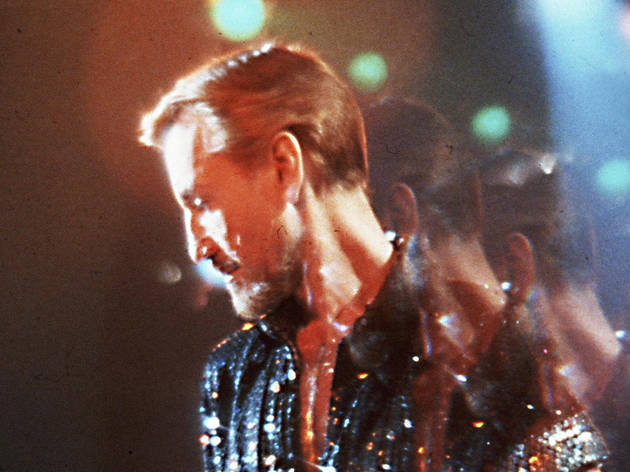 Musical numbers burst beyond the limitations of the stage, gloriously, in Bob Fosse's semiautobiographical triumph. The dances are cut together irregularly, though never incoherently; every discontinuous beat takes us deeper inside the tormented soul of our hero, choreographer Joe Gideon (Roy Scheider), a choreographer who loves women, drugs and the rush of fame.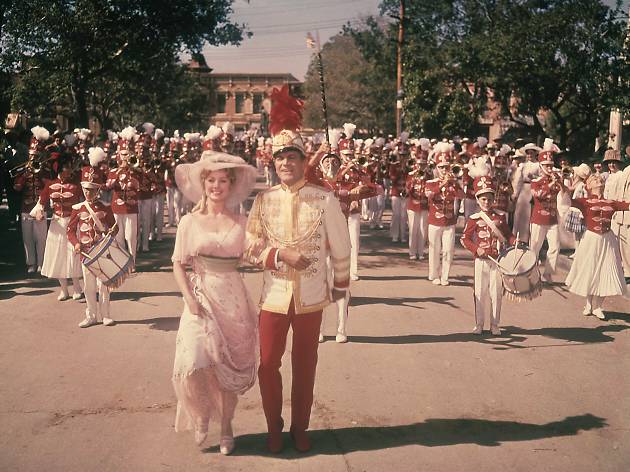 Photograph: Moviestore/REX/Shutterstock
My friends, ya got trouble, right here in River City! With a capital T, and that rhymes with p, and that stands for Preston—as in Robert Preston, who brings immense gifts of persuasion to the role of fast–talking (and talk-singing) con man Harold Hill in this adaptation of Meredith Willson's hit 1957 Broadway show. Small-town American life is treated with gentle, teasing affection that ultimately blooms into love.
Photograph: Moviestore/REX/Shutterstock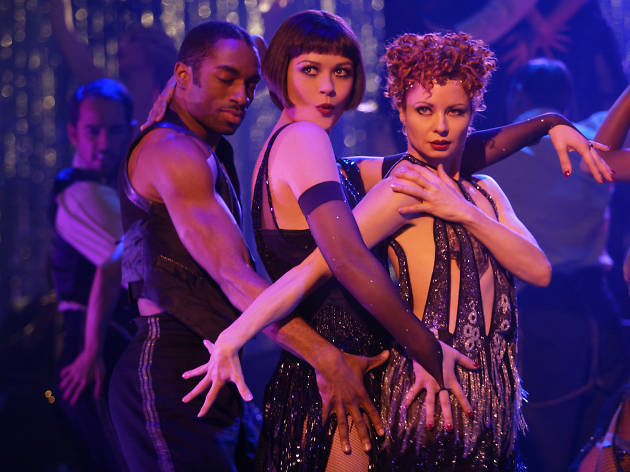 Director-choreographer Rob Marshall brought the Hollywood musical back in a big way. Kander & Ebb's louche and glittering tale of Jazz Age murder had everything: killer flappers, courtroom drama and a vamptastic score. Renée Zellweger dazzles as a little blond with big dreams (and a murder rap), while Catherine Zeta-Jones, as her brassier prison counterpart, sets the screen on fire.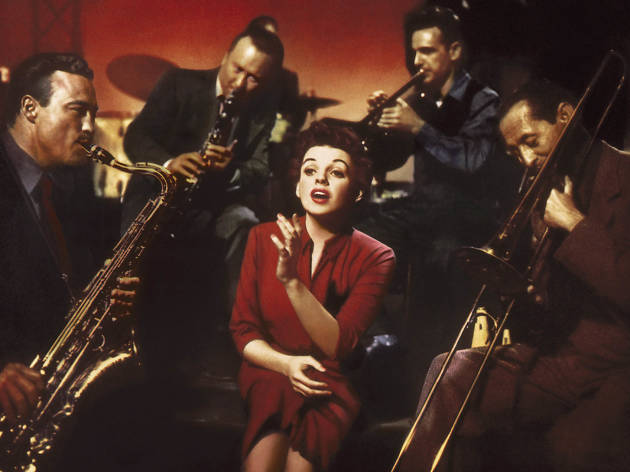 11. A Star Is Born (1954)
Judy Garland and James Mason star in the definitive version of this oft-told sob story, about the criss-crossing fates of a rising singer and a falling star of an actor. This is the movie that Garland should have won an Oscar for: Her long "Born in a Trunk" medley is a show-business landmark, and the heartbroken torch of "The Man That Got Away" still smolders brightly.
Top 10 musical movies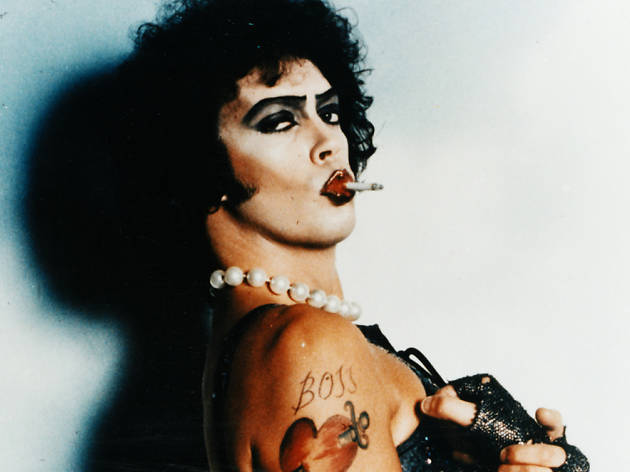 10. The Rocky Horror Picture Show (1975)
The fairy godmother of midnight movies, this delirious spoof of science-fiction and horror B flicks attracted a rabid cult following that continues to this day. The film's mix of satire, rock & roll and anything-goes queer sensibility—incarnated in the strutting, lingerie-clad form of Tim Curry's "sweet transvestite" antihero—extends contagiously to the audience; time-warped devotees still show up to screenings in costume and yell rude things at the screen.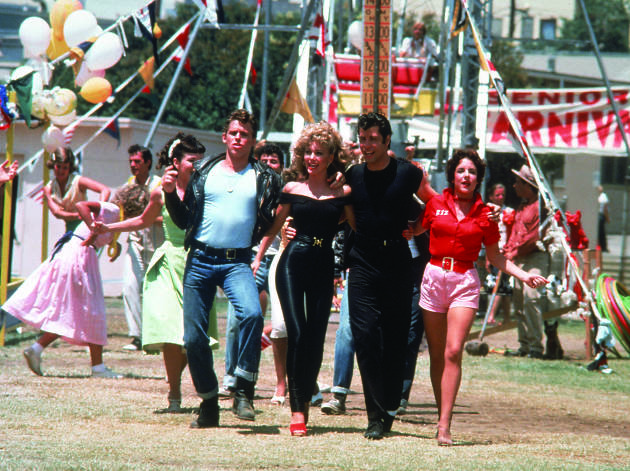 The prototypical high-school musical, this smash hit draws on powerful double nostalgia: for the 1950s, when it is set, and now for the 1970s. The romance between bad boy John Travolta and goody-two-shoes Olivia Newton-John has an archetypical power, and the movie makes sneaky points about how rebellion and conformity are two side of the same flipping coin.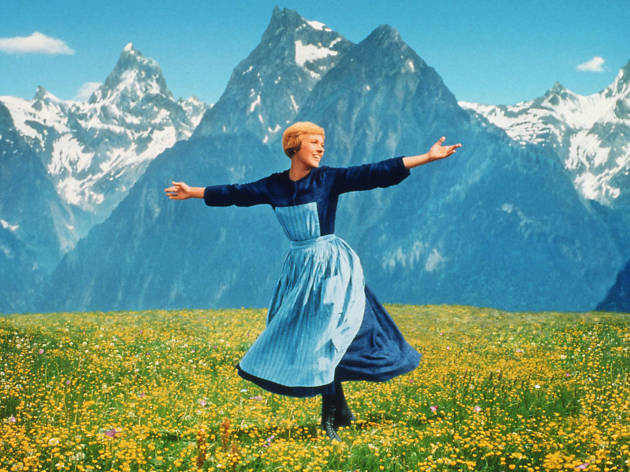 8. The Sound of Music (1965)
In the canon of Rodgers and Hammerstein musicals, this tale of a problematic nun, an Austrian widower and his seven singing kiddos—and, oh yes, the Nazis—ranks lower than South Pacific, Carousel, The King and I and Oklahoma. But the film version, starring Julie Andrews at her classy-tomboy best, struck a deep sentimental chord with audiences and raked in the box-office do-re-mi: Adjusting for inflation, it's the third-highest-grossing movie of all time.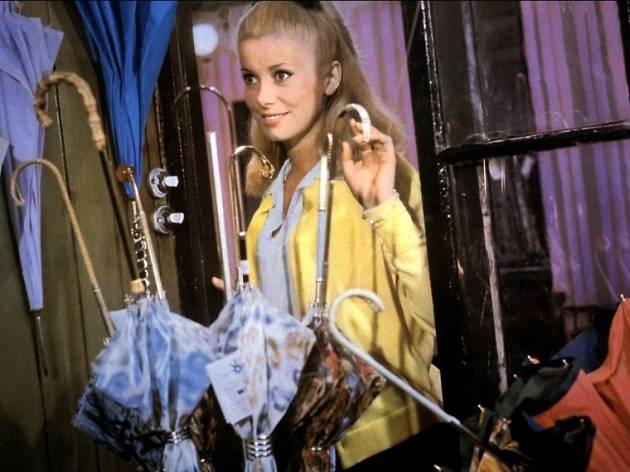 7. The Umbrellas of Cherbourg (1964)
All of the dialogue is sung in Jacques Demy's bleak, candy-colored musical, generally considered to be one of Catherine Deneuve's loveliest turns and the director's masterpiece. It's nothing short of an entirely new way to make a musical, and composer Michel Legrand's score effortlessly yanks tears.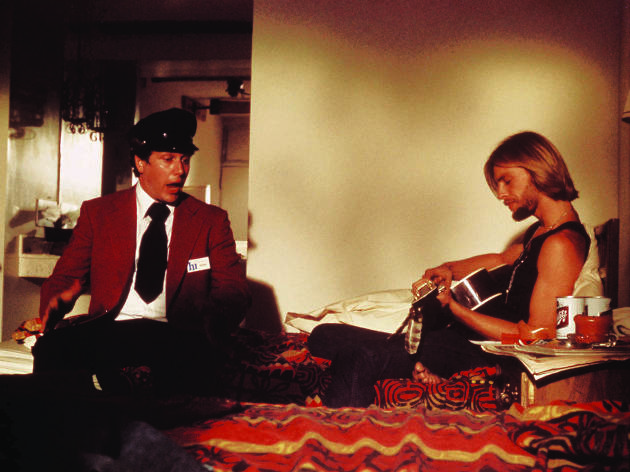 Photograph: Courtesy BFI
When people refer to a multicharacter movie as Altmanesque, it's generally this masterful mosaic they're thinking of. Two dozen major characters involved in a Tennessee political rally vie for screen time, and all, incredibly, make a lasting impression. Keith Carradine, Ronee Blakeley and Karen Black, among others, contributed original songs for the country singers they play; the music is woven deeply into the fabric of the storytelling.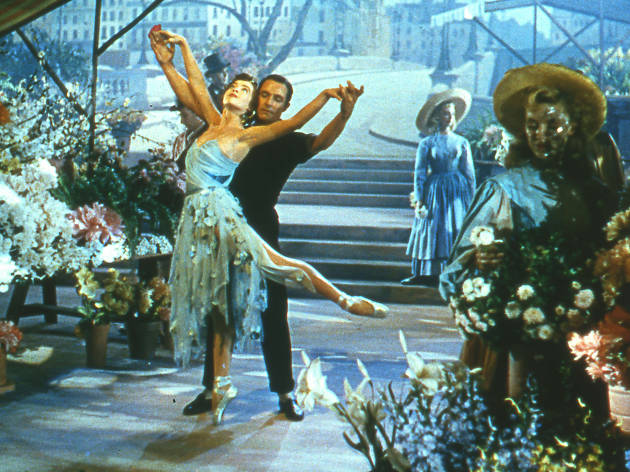 5. An American in Paris (1951)
Two hours of Gene Kelly's sublime dancing and infectious grin—not to mention some terrific George Gershwin tunes, such as "I Got Rhythm" and "Our Love Is Here to Stay"—culminate in a divine 17-minute ballet with Leslie Caron that helped win Kelly an honorary Oscar. If you have any fondness for swoony escapism, we can't recommend this movie enough.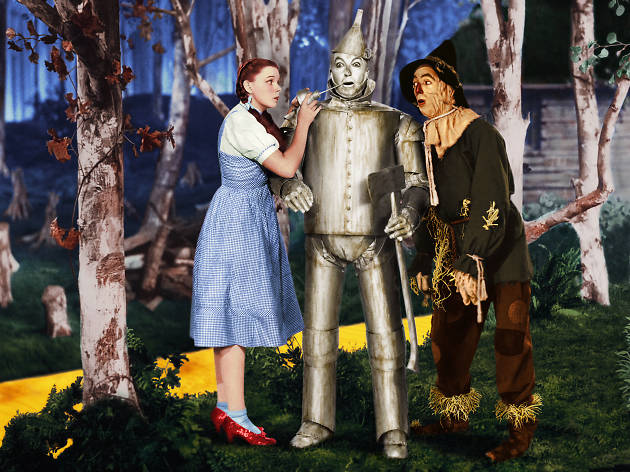 4. The Wizard of Oz (1939)
She sings wistfully, staring off toward an unseen horizon. Her dog looks too. And in less than three minutes of screen time, the whole of adolescent dreaminess is delivered to your wet eyes. Judy Garland's "Over the Rainbow" casts a magic spell—as does this movie, which has enchanted generations of kids and adults with its fantasy of Technicolor adventure.
3. West Side Story (1961)
Street gangs snap, rumble and leap in this intensely ambitious retelling of Romeo and Juliet, set amid a turf war between whites and Puerto Ricans in New York City. If the combination of hoodlums and balletic movement tempts you to laugh, the high artistry of Jerome Robbins's choreography and Leonard Bernstein's music (with lyrics by a young Stephen Sondheim) stare you down to awed silence. It's a masterwork of musical tragedy.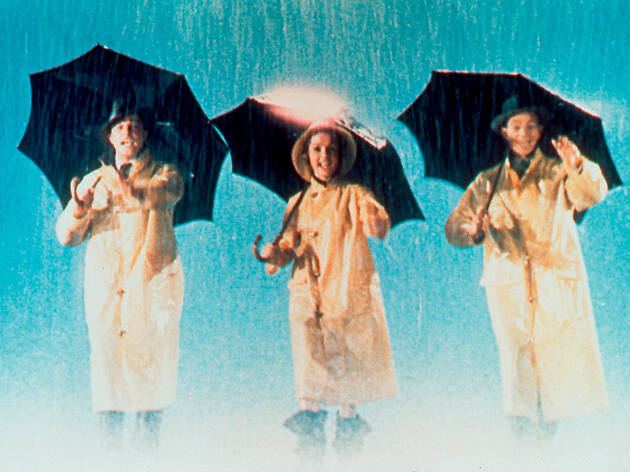 2. Singin' in the Rain (1952)
Is there a better rainy-day movie than this? Stanley Donen and Gene Kelly's musical comedy about the birth pangs of "talking pictures" is a rush of pure, undiluted joy. Stars Kelly, Debbie Reynolds and Donald O'Connor radiate good-humored appeal; the title song and the "Make 'Em Laugh" number will make you feel positively ecstatic.
Like many of the greatest musicals, Cabaret is about show business, but its hands grasp out luridly beyond itself. In Bob Fosse's sordid, magnetic, exhilarating depiction of a Weimar-era nightclub, the sexy and creepy entertainment onstage serves as a grotesque funhouse reflection of the darkening reality of Germany; the divinely decadent party of the Kit Kat Klub is on the verge of death, and the Nazi party—with its signature goose step, like a kick line gone bad—is waiting in the wings. Liza Minnelli, as the tragicomically delusional singer Sally Bowles, and Joel Grey, as the sinister Emcee, deliver John Kander and Fred Ebb's razor-tipped songs with sensational verve.