Heads up! We're working hard to be accurate – but these are unusual times, so please always check before heading out.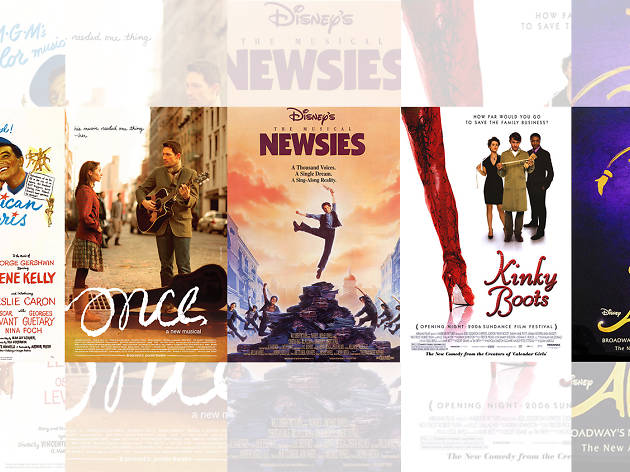 The 30 best film-to-musical adaptations
We rank the 30 top musicals that made the leap from movie screens to Broadway and Off Broadway stages
Musicals adapted from movies (not to be confused with musical movies) are a common sight on Broadway these days. Some purists treat this trend as nigh apocalyptic, but classic shows have always been adapted from other sources: books, plays and even, yes, films. We've combed the history of the latter category to devise this list of the 30 all-time best movie-based musicals, with trailers for the original films tacked on as a bonus. Our criteria varied, but relevant factors included: staying faithful or making improvements to the source; cleverly translating a story from the language of cinema to that of musicals; and working on its own terms as theater. Some shows that might seem to belong on this list couldn't technically qualify—such as La Cage aux Folles (based on Jean Poiret's play) or The Light in the Piazza (based on Elizabeth Spencer's novel)—while others just barely missed the cut. What are your favorite movie-theater hybrids?
RECOMMENDED: Find every musical on Broadway right now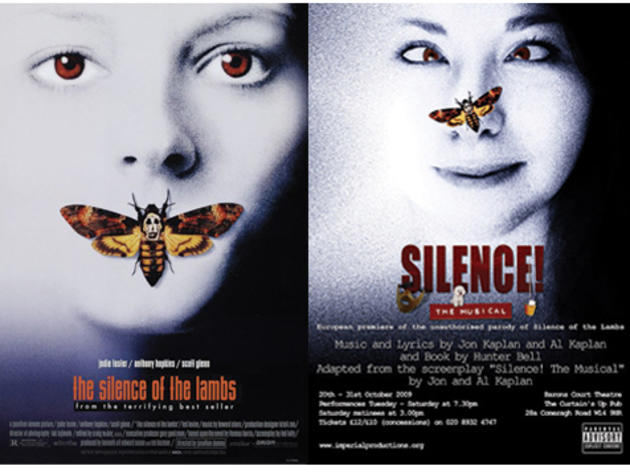 30. Silence! The Musical (2005)
Goofy, spoofy adaptations of films that have no business being musicals—Jurassic Park, Debbie Does Dallas, The Evil Dead, etc.—are a staple of the Fringe Festival and other scrappy showcases. Among the best of them was this silly-smart takeoff on The Silence of the Lambs, with a book by [title of show]'s Hunter Bell and starring the hilarious Jenn Harris as sibilant-impaired FBI agent Clarice Starling.—Adam Feldman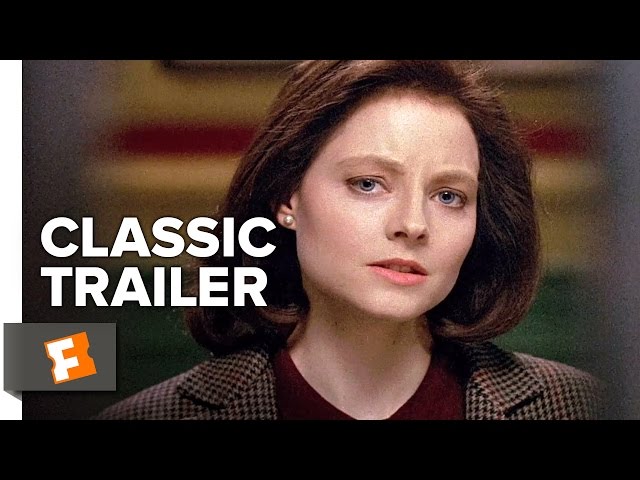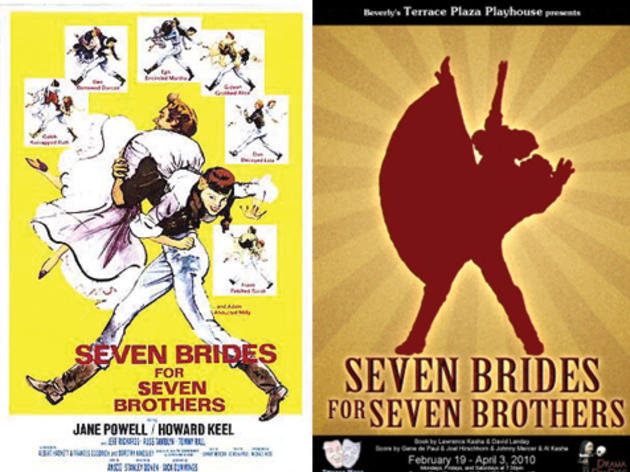 29. Seven Brides for Seven Brothers (1982)
A wholesome rustic musical predicated on dubious sexual mores—the plot centers on a family of hicks who are civilized by the gals they have kidnapped to marry—this tuneful adaptation of the 1954 movie lasted just five performances on Broadway. But subsequent rewrites have made it a favorite of regional and community theaters.—Adam Feldman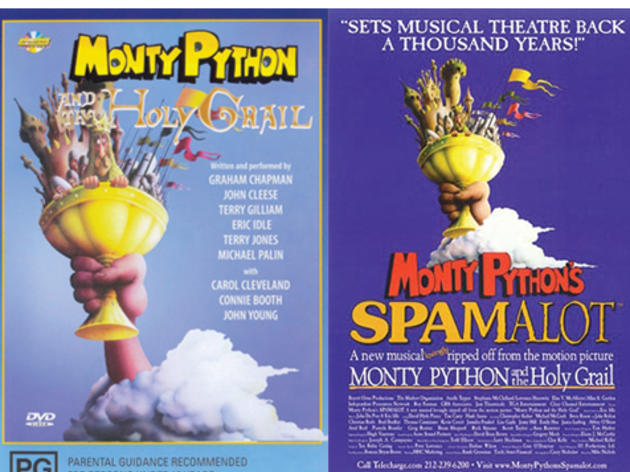 28. Monty Python's Spamalot (2005)
Eric Idle "lovingly ripped off" the classic 1975 comedy Monty Python and the Holy Grail by taking a couple of favorite Python tunes—"Knights of the Round Table" from Holy Grail and "Always Look on the Bright Side of Life from The Life of Brian—and spinning a show around them (with additional songs by him and John DuPrez). Although not as funny or anarchic as the Python original, Spamalot was catnip for the fanboys.—David Cote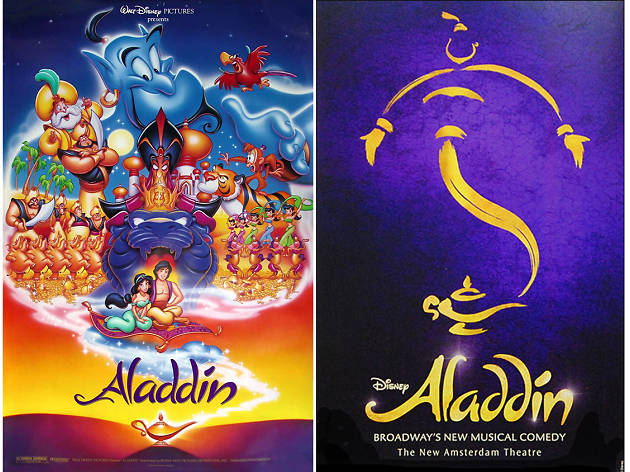 The genie voiced by Robin Williams in Disney's 1992 animated smash had Broadway in his DNA: His look was inspired by the drawings of Al Hirschfeld. Although that quality could not be captured onstage, the 2014 musical did an admirable job of translating the genie's hyperactive antics into musical-theater flair, especially in the mega-showstopper "Friend Like Me."—Adam Feldman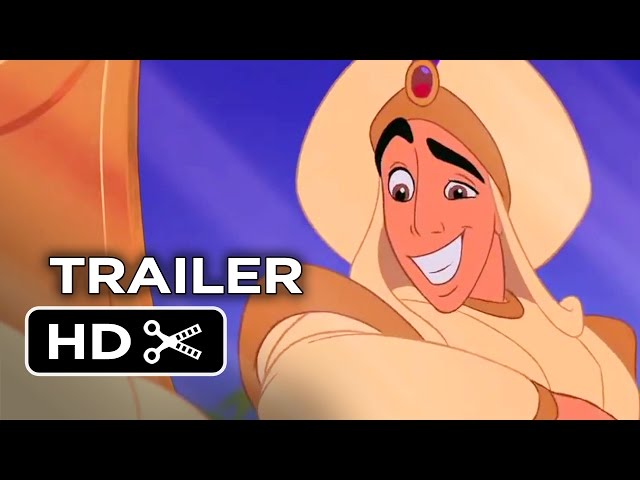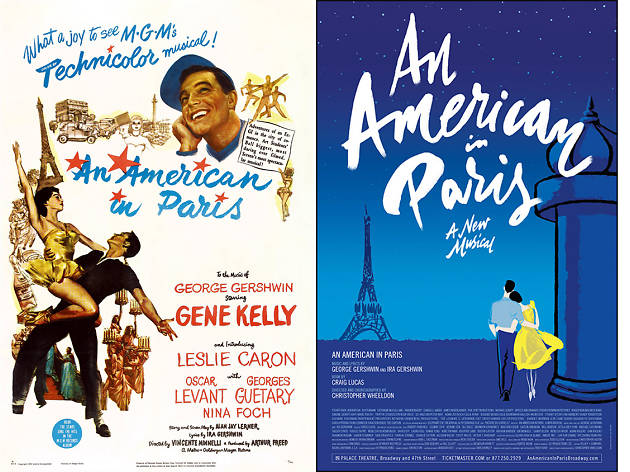 26. An American in Paris (2015)
Doing justice to Vincente Minnelli's 1951 movie musical was never going to be easy. But director and ballet master Christopher Wheeldon assembled an impressive creative team: Playwright Craig Lucas added post-WWII psychological grit, and Bob Crowley's scenery was gorgeous. Add to that Wheeldon's lovely steps to George Gershwin's swoony music, and you could easily forget the film for a couple of hours.—David Cote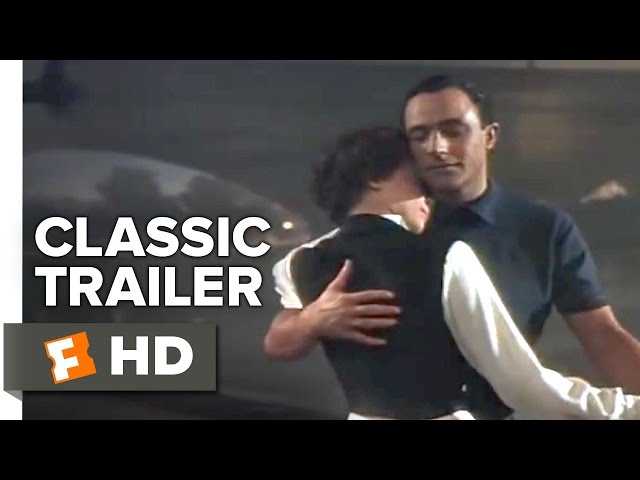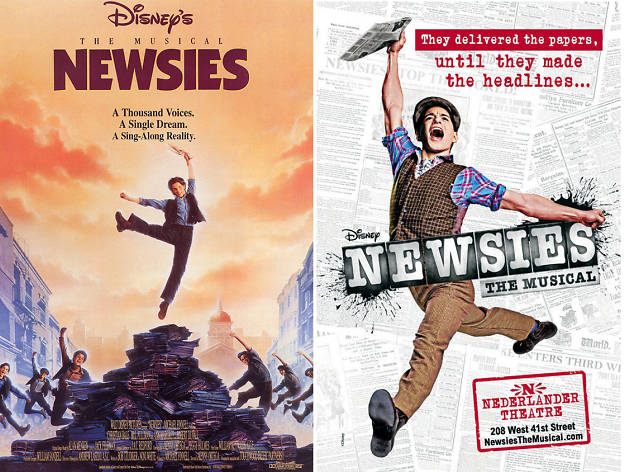 Disney's original live-action musical, about a strike by New York newsboys in 1899, was a critical and commercial flop in 1992, even earning five Razzie nominations—but in next two decades, it earned an enthusiastic cult following. The Broadway version, successfully retooled and dynamically choreographed, starred Jeremy Jordan in the role originated by Christian Bale.—Adam Feldman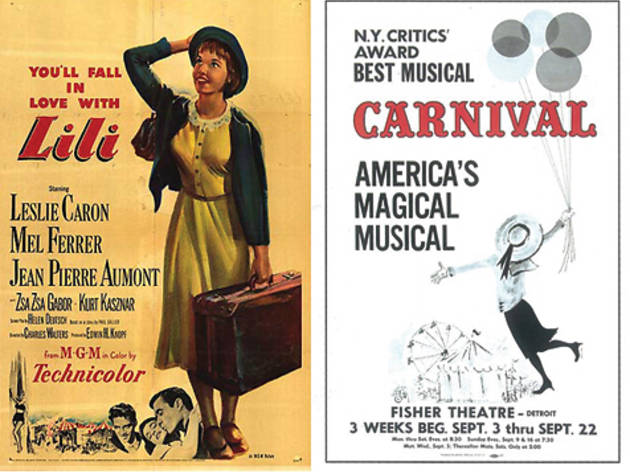 Like most shows involving puppetry, Bob Merrill and Michael Stewart's adaptation of the Leslie Caron vehicle Lili (1953) requires a sensitive hand. This portrait of a pretty young orphan and a bitter, disabled carnie who hides his feelings for her behind his puppets can be a charmer when done right though, as it proved in its 2002 Encores! concert staging, with Anne Hathaway as a lulu of a Lili.—Adam Feldman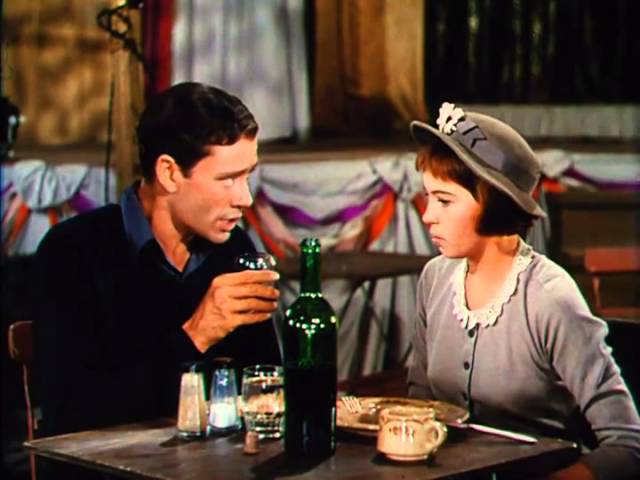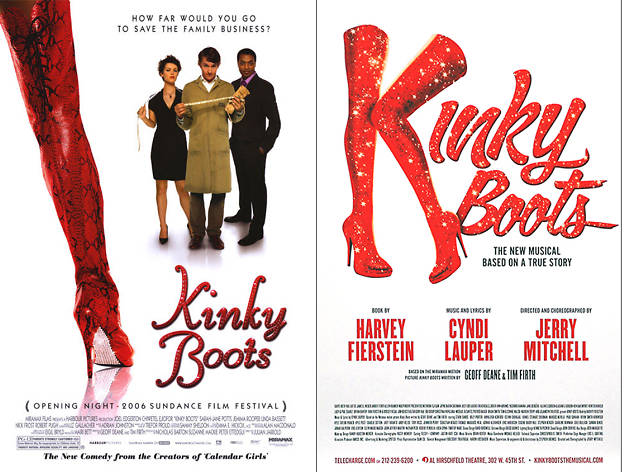 Harvey Fierstein, who wrote the book for La Cage Aux Folles in 1983, had another big drag-queen hit on Broadway 30 years later with this feel-good tale of a drag queen who saves a failing English shoe factory. Pop idol and first-time musical-theater composer Cyndi Lauper cobbled up a batch of boppy toe-tappers, and became the first solo woman to win a Tony Award for Best Score.—Adam Feldman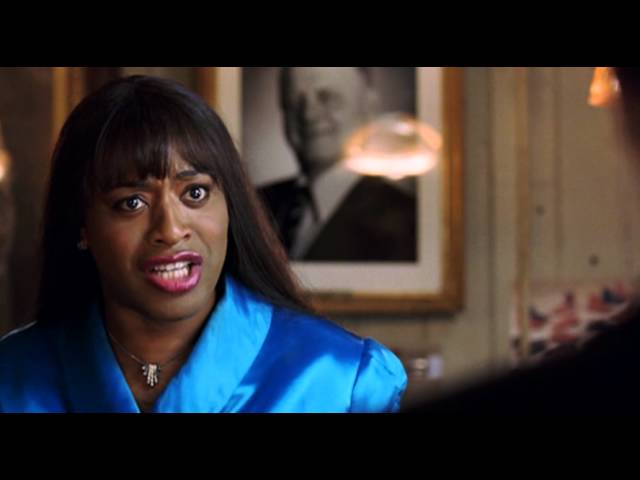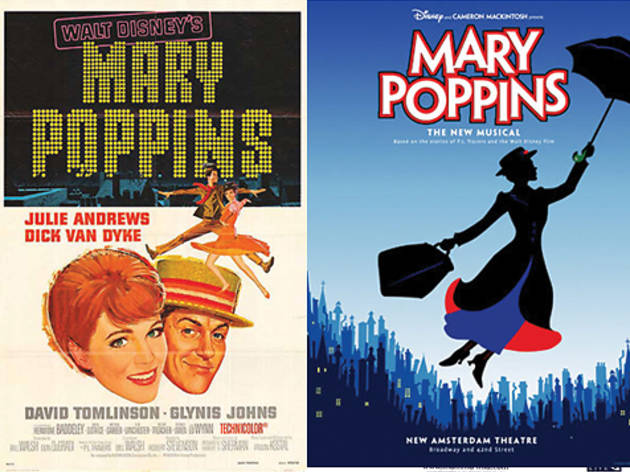 Mary Poppins had one of the longer gestation periods on this list. Producer Cameron McIntosh actually secured the rights to the original children's novels from author P.L. Travers in 1993, but it took him several more years to figure out how much to borrow from the books and how much from the iconic 1964 Disney film. Of course, the look and overall plotting of the final show (which retains the beloved Sherman Brothers score) hews very closely Robert Stevenson's vision of enchanted Edwardian London.—David Cote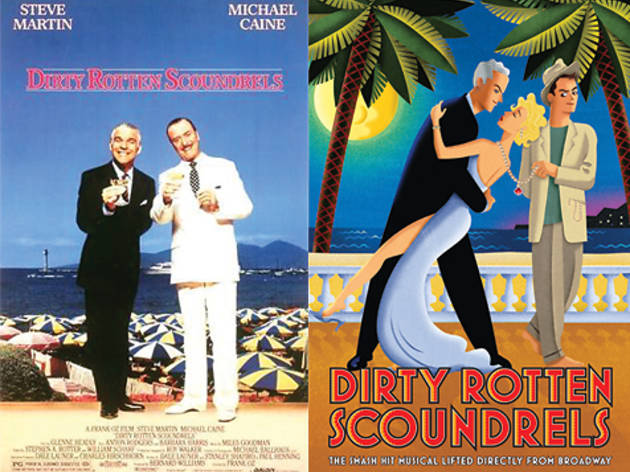 21. Dirty Rotten Scoundrels (2005)
Composer-lyricist David Yazbek's second film-to-musical project adapted the 1988 caper-comedy starring Steve Martin and Michael Caine. Taking his cue from the story's Riviera setting, Yazbek wrote a bunch of bouncy, cocktail-hour numbers that borrowed from Europop, swinging big band and brassy show tunes. Henry Mancini's theme to The Pink Panther seemed woven into the DNA of the score. Norbert Leo Butz easily stole the show in the Martin role, bringing the house down with the ode to greed, "Great Big Stuff."—David Cote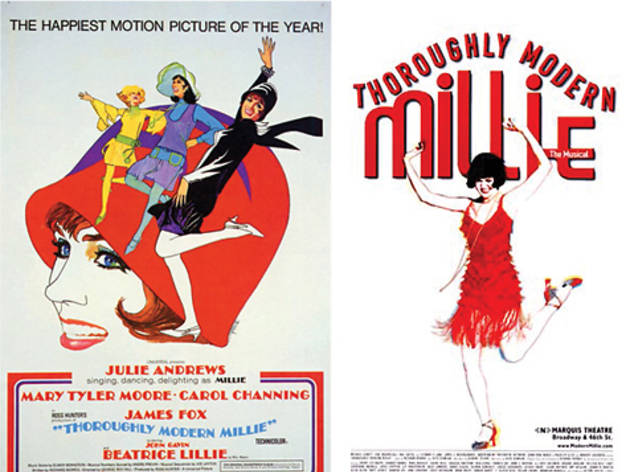 20. Thoroughly Modern Millie (2002)
Twenty-first-century Broadway darling Sutton Foster made her first big splash as the flustered but determined 1920s heroine of this utterly retro throwback to the romps of yesteryear. While the musical's plot is winkingly lifted from its 1967 film source, the peppy score is mostly new, and songwriters Jeanine Tesori and Dick Scanlan ably capture a period air of urgent aspiration.—Adam Feldman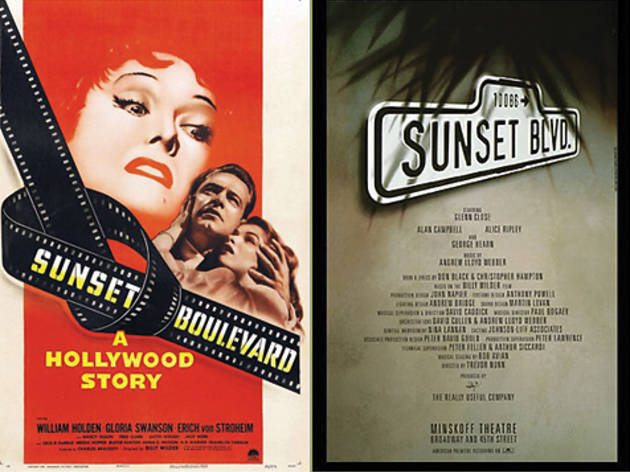 19. Sunset Boulevard (1995)
A rather grand adaptation of Billy Wilder's classic 1950 takedown of deranged Hollywood grandeur, Sunset Boulevard is composer Andrew Lloyd Webber's last quasi-successful Broadway musical to date. The original production's behind-the-scenes drama—London star Patti LuPone was replaced with Glenn Close for New York—may have upstaged the show itself, but the role of washed-up silent-film queen Norma Desmond is an all-you-can-eat buffet for scenery-chewing divas.—Adam Feldman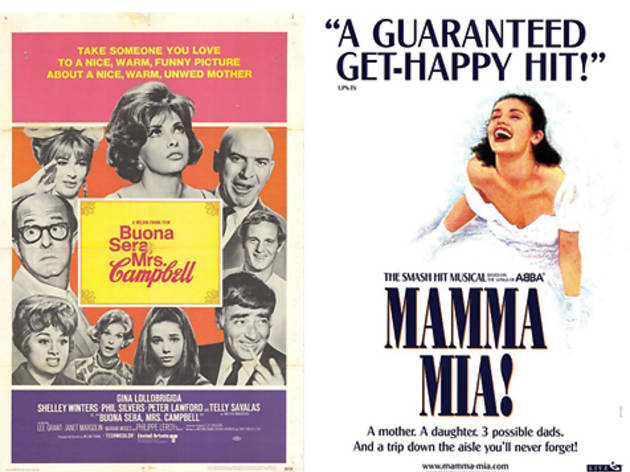 Although the Toni Collette chick flick Muriel's Wedding prominently features ABBA songs, the basic plot to this global phenomenon was borrowed from the Gina Lollobrigida sex farce Buona Sera, Mrs. Campbell (1968). In it, the Italian bombshell strings along three American ex-GIs who slept with her in the final days of WWII. Mamma Mia! retained the "I have three possible dads" concept, moved the action to Greece and showered the mother-daughter bonding tale with ABBA's insanely danceable hits.—David Cote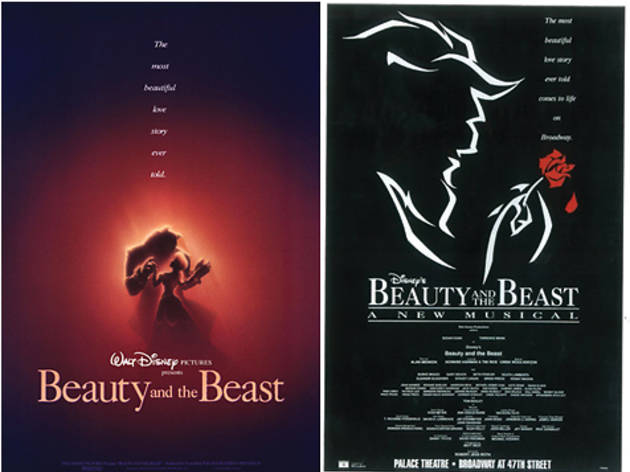 17. Beauty and the Beast (1994)
After resurrecting its animated-musicals franchise with The Little Mermaid (1989), Disney had another hit on its hands with Belle and her Beast, and wasted no time in ushering its 1991 animated flick to the Broadway stage. Composer Alan Menken (who had written songs for Mermaid) penned seven new tunes for this lavish production, which ran for 13 years and heralded the Disney era on Broadway. Although Disney Theatrical has stumbled since then (The Little Mermaid, Tarzan), Beauty proves that a catchy score and bright, bustling design make cartoons come alive.—David Cote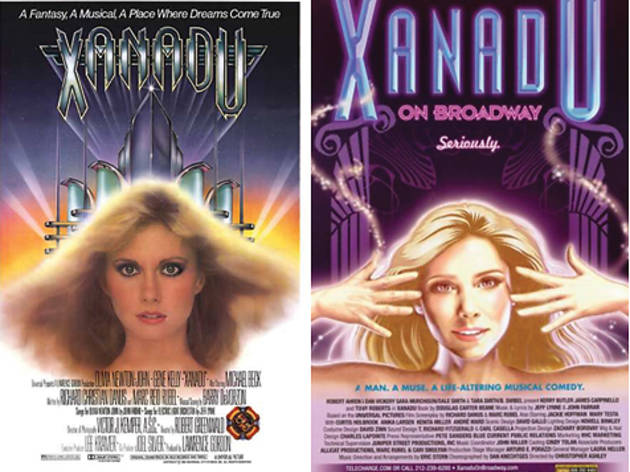 Playwright Douglas Carter Beane's sparkling camp frolic builds a guilty-pleasure palace from the ruins of a ludicrous 1980 Olivia Newton-John flick about a roller-skating Greek muse. Illuminated by a bright Electric Light Orchestra score, and by original stars Kerry Butler (as an Aussie goddess) and Cheyenne Jackson (as the California himbo she loves), this affectionate send-up of Hollywood schlock is swell on wheels.—Adam Feldman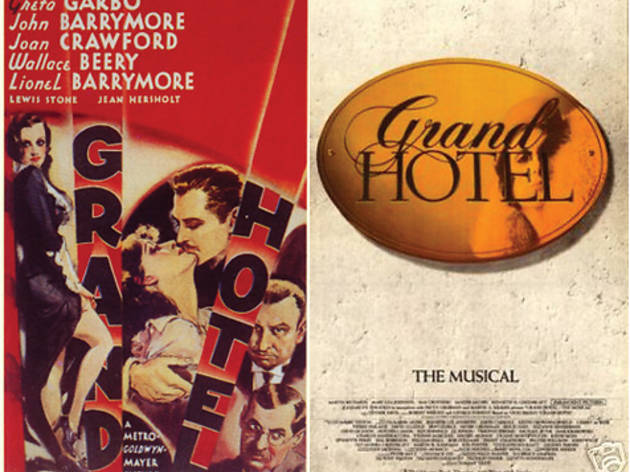 Originally helmed by Tommy Tune, this stylish adaptation of the famous 1932 MGM film (and Vicki Baum's 1929 novel) depicts disparate guests at a luxury lodging in Weimar Germany. The show's chilly air of wheel-of-fortune melodrama was warmed, in the original cast, by Jane Krakowski as a would-be starlet and the incomparable Michael Jeter as a mousy accountant letting loose.—Adam Feldman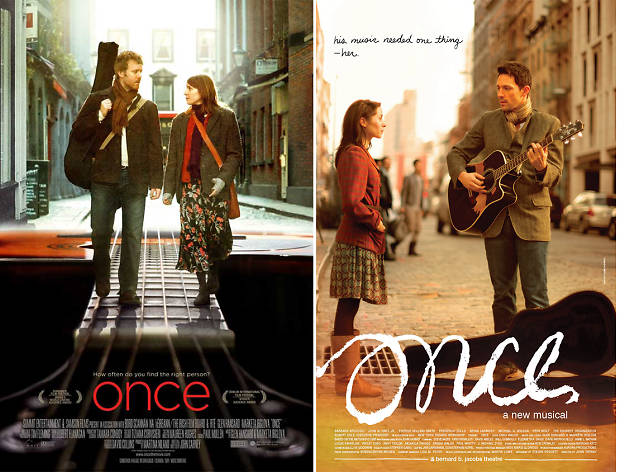 Director John Tiffany and choreographer Steven Hoggett preserved the brooding but whimsical tone of the 2007 indie flick, setting the action in a scruffy pub Irish populated by colorful locals. The sweetly awkward not-quite-romance between guitar-strumming Guy and quirky Czech immigrant Girl struck a chord with audiences, and ran for nearly three years.—David Cote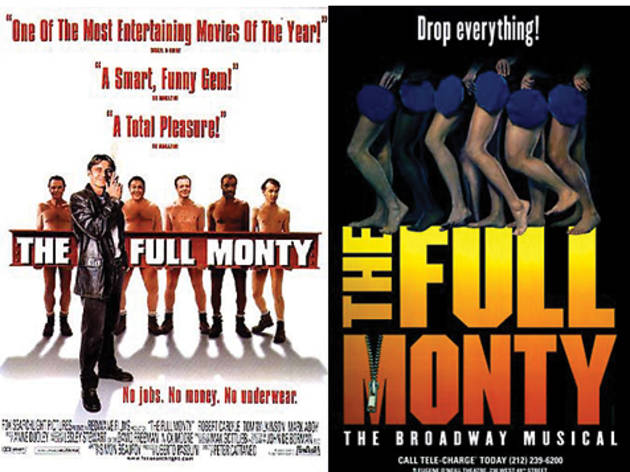 13. The Full Monty (2000)
It's hard enough trying to retain the power of a story moving from one medium to another; try jumping across cultures. Book writer Terrence McNally and composer-lyricist David Yazbek took the basic premise of the 1997 English indie hit—unemployed blue-collar proles become strippers to make money—and moved the action to recession-hit Buffalo, New York. The translation worked quite nicely, powered by Yazbek's funky, frisky, pop-powered score.—David Cote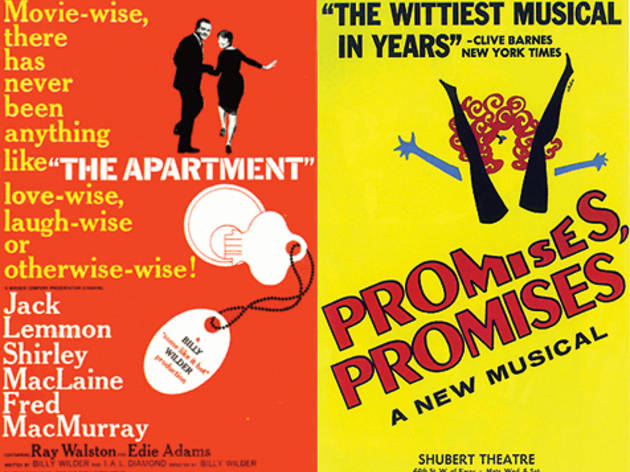 12. Promises, Promises (1968)
Burt Bacharach and Hal David, who helped define the 1960s with their trademark sound—personal lyrics set to brassy, zigzag rhythms—wrote songs for just one book musical: Neil Simon's adaptation of Billy Wilder's The Apartment (1960), a morality tale about sexual and corporate compromise. Although the show's cynical 2010 revival was marred by miscasting and nonsensical additions to the score, its dramatic and musical themes still sound surprisingly fresh.—Adam Feldman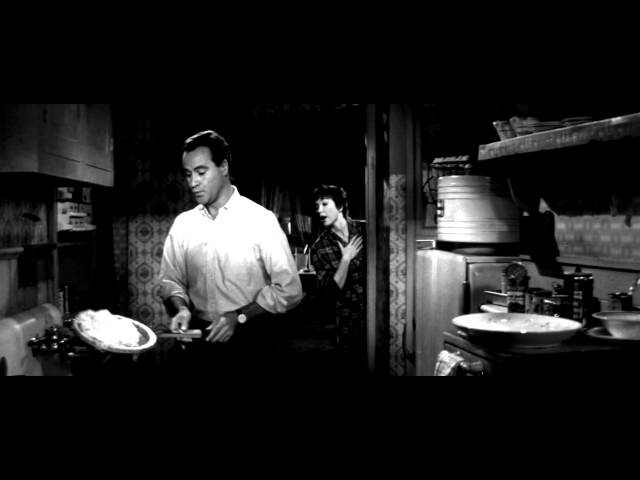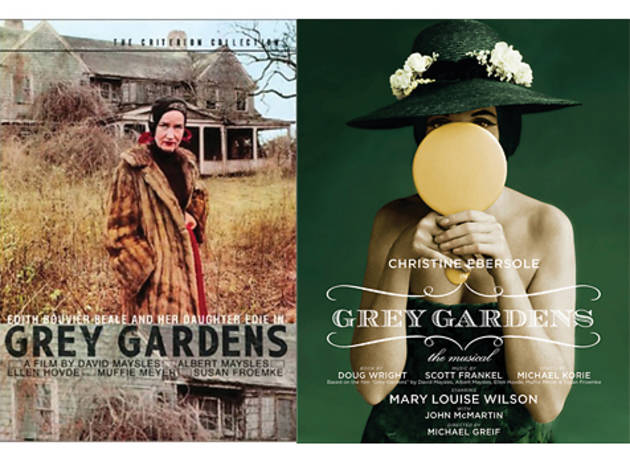 Broadway loves a crazy diva, and the Maysles brothers' 1975 documentary has two: Edith Ewing Bouvier Beale ("Big Edie") and her daughter Edith Bouvier Beale ("Little Edie"). These eccentric recluses inhabited a crumbling, cat-infested ruin of a house on Long Island, bickering and living in filth. In turning their story into a musical, book writer Doug Wright, composer Scott Frankel and lyricist Michael Korie invent a first-act backstory to depict their past lives as glamorous society ladies, long before the descent. The score follows suit, beginning in Tin Pan Alley and ending in art-song angst. Sealing the deal were two bravely bizarre performances by Tony winners Christine Ebersole and Mary Louise Wilson.—David Cote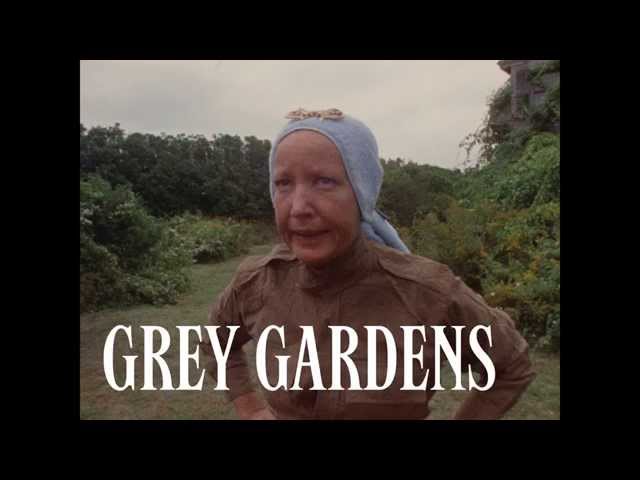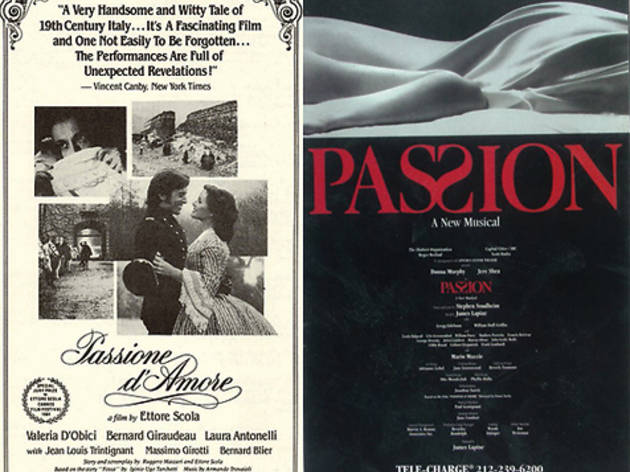 Love is an implacable disease, wasting and contagious, in Stephen Sondheim and James Lapine's grim adaptation of the 1981 Italian film Passione d'Amore. Eschewing the composer's characteristic sense of irony, Sondheim's score is nearly humorless and edged with self-pity. Yet this tale of a sickly woman who stalks a handsome soldier has the power nonetheless to linger in the listener like a virus.—Adam Feldman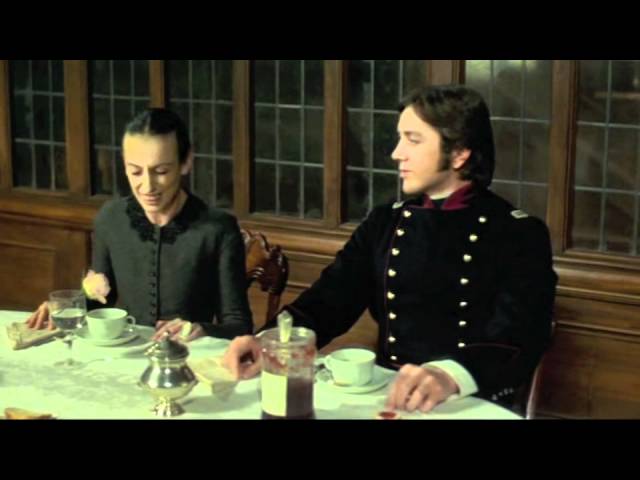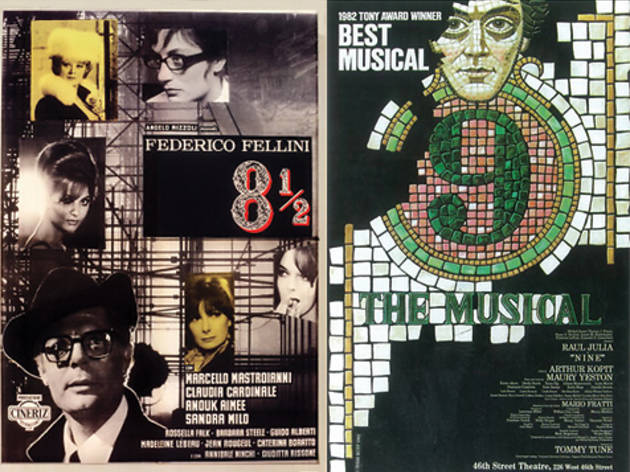 Devotees of Federico Fellini's surreal cinematic classic 8 1/2 (1963) probably never got past the title of its Broadway version. See, it's hard to rhyme neatly with "eight and a half," so composer-lyricist Maury Yeston changed it to Nine. Arthur Kopit's book focused on the women in capricious filmmaker Guido Contini's life, making it less about modernity and Catholic guilt and more about a misunderstood, womanizing artist.—David Cote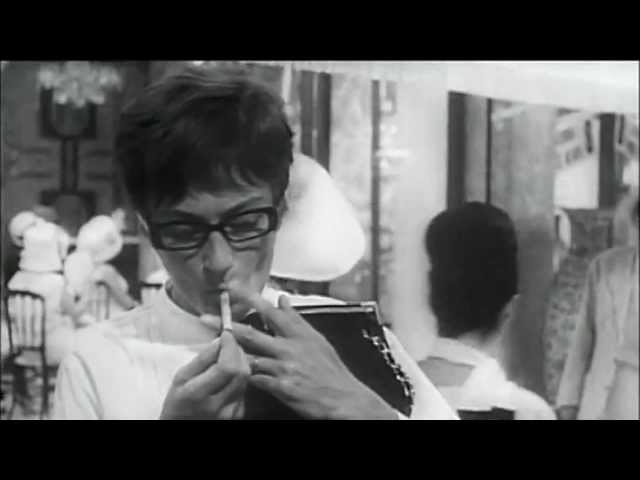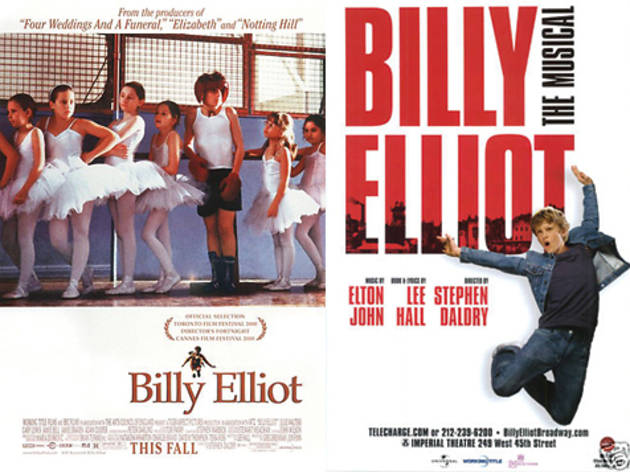 The story of a working-class English boy set free by ballet had one of the quicker turnarounds from screen to stage. That's partly due to the fact that Stephen Daldry directed both the 2000 film and its musical reincarnation. The raw materials of the screenplay were naturally mined by Daldry, book writer Lee Hall and tunesmith Elton John: plenty of narrative-pushing dance numbers and a score filled with blue-collar anthems, pop and a slice of Tchaikovsky.—David Cote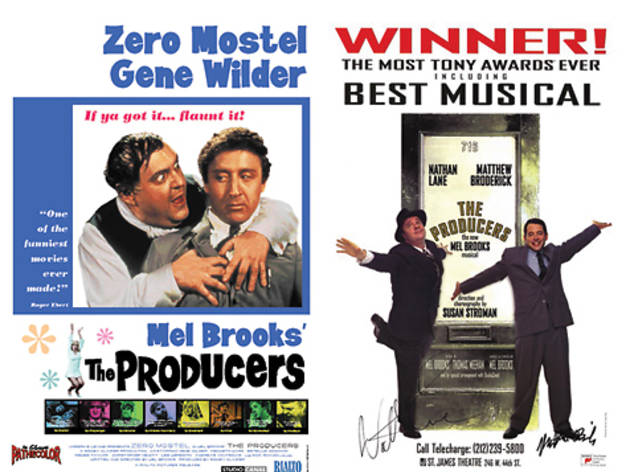 Mel Brooks's adaptation of his 1968 cult film—about sleazy producers who plot to mount a catastrophic flop but accidentally put the hit in Hitler—drove audiences to frenzies of laughter, set off bidding wars for tickets and won more Tonys than any other show in history (including one for the great Nathan Lane). After having bottomed out in the purple reign of British pop megamusicals, American musical comedy was back in business with a vengeance.—Adam Feldman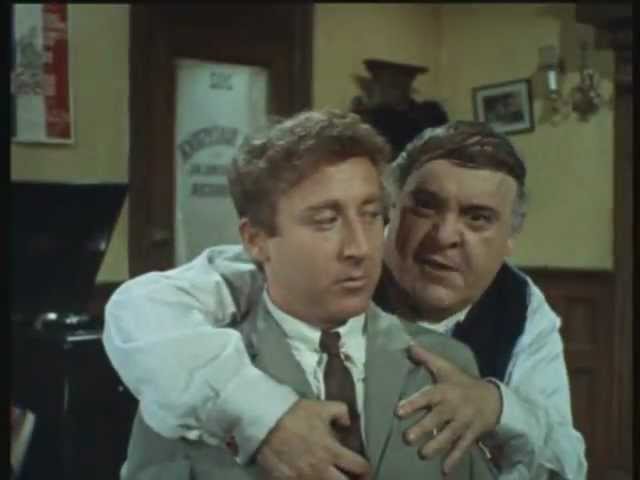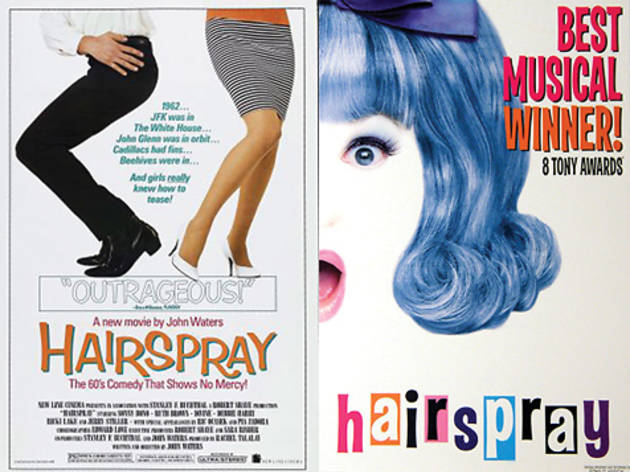 There's a very fine line (a hairbreadth, you might say) between bad-taste kitsch and Broadway brilliance, and this bouffant, pop-driven take on the 1988 John Waters film crossed the line with manic exuberance. Marc Shaiman and Scott Wittman's joyous, bubblegum score and Jack O'Brien's candy-colored production dialed back some of the cheeky subversion of the film, but a cross-dressed Harvey Fierstein maintained its camp cred.—David Cote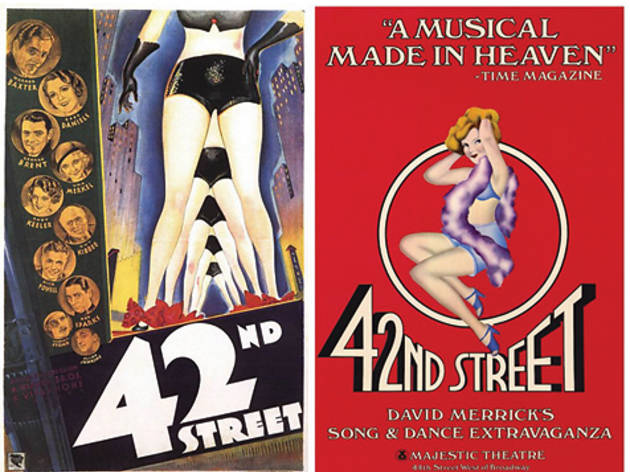 The quintessential manifesto of Broadway's show-must-go-on ideology, this backstage story of a plucky understudy who steps up to the lead at short notice—"Sawyer, you're going out a youngster, but you've got to come back a star!"—didn't make it to the Great White Way until 1980. The 1933 source film is an anti-Depression treatment best remembered for Busby Berkeley's extravagant choreography; the musical, directed by the masterful Gower Champion (who died on opening night), supplements the story with extra standards from the Harry Warren–Al Dubin songbook and massive cloudbursts of synchronized tap. 42nd Street's keystone tune, "The Lullaby of Broadway," is a paradoxically rousing paean to our nostalgic collective showbiz dream. And it's a dream that sometimes even comes true: In 1987, a teenage second understudy named Catherine Zeta-Jones went on one night as Peggy Sawyer in the show's London production—and came back, yes, a star.—Adam Feldman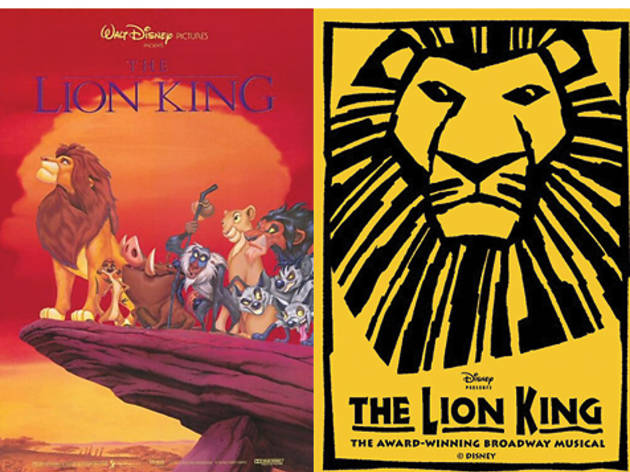 Disney took a big risk in entrusting its hit 1994 cartoon to the visionary director-designer Julie Taymor, but the gamble has paid off gorgeously. Taymor takes a reactionary story about the natural right of kings, in which the circle of life itself is pitted against a queeny villain and his jive-talking ghetto pals, and transforms it into a celebration of color and movement. Through elegant puppetry, Taymor populates the stage with an amazing menagerie of African beasts in procession, flight and stampede; the movie's Elton John–Tim Rice score is newly surrounded by African rhythm and music. A few vestiges of Disneyland remain in the comic-relief scenes, but Taymor's bold approach expands a simple cub into the pride of Broadway, not merely a fable of heredity but a celebration of heritage.—Adam Feldman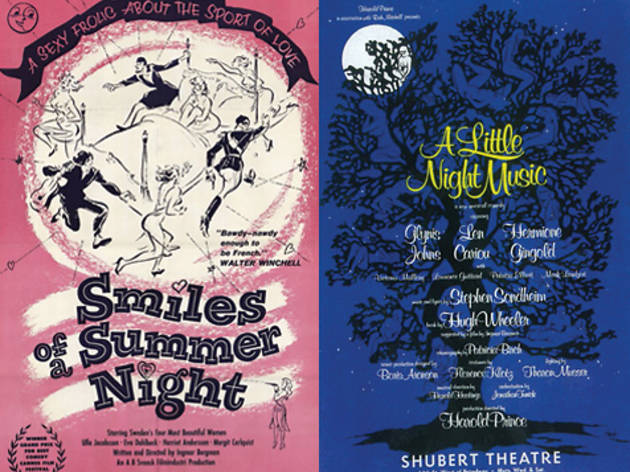 3. A Little Night Music (1973)
Not much was lost in translation when Stephen Sondheim and book writer Hugh Wheeler turned Ingmar Bergman's wry 1955 comedy Smiles of a Summer Night into a sparkling musical about old loves, young lust and romantic regret. Wheeler hewed closely to the original screenplay, and Sondheim's penchant for bruised and brooding emotional states served the material brilliantly. And early '70s audiences were highly receptive to a show that combined old-world sophistication and musical-theater wit. Still legendary is the original Broadway production, staged by Hal Prince at the top of his powers, gloriously designed by set wizard Boris Aronson and featuring a cast led by Len Cariou, Glynis Johns and Hermione Gingold.—David Cote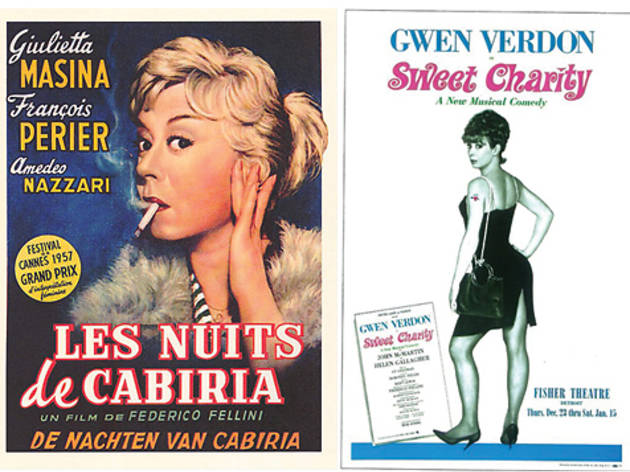 Charity Hope Valentine is the poster girl for the Broadway musical's signature state of delusional optimism. In Federico Fellini's Nights of Cabiria (1957), the character is a prostitute played by Fellini's Chaplinesque wife, Giulietta Masina; the bittersweet Charity of the musical—originated by the ridiculously lovable Gwen Verdon, wife of director Bob Fosse—is a New York dance hall hostess, with a well-used body but a virginal soul. (She has a heart tattooed on her upper arm, right where a sleeve would go.) Cy Coleman and Dorothy Fields's classic score (which includes the neostandards "Big Spender" and "If My Friends Could See Me Now") nails the boundless rhythms of city life and the limited dreams of people like Charity: a little tramp who's trampled down but always up for more.—Adam Feldman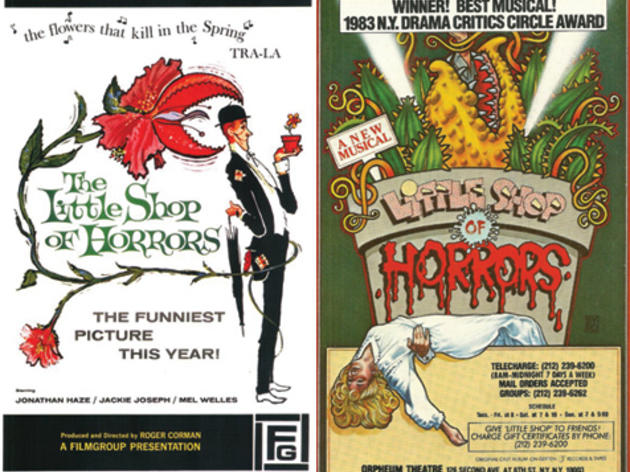 1. Little Shop of Horrors (1982)
A musical about a nebbishy florist and a wish-granting, bloodthirsty plant from outer space: Sounds crazy, no? But in Little Shop of Horrors, librettist Howard Ashman and composer Alan Menken took a humble 1960 B-flick and grew it to splendiferous bloom. Smarter, sweeter and darker than Roger Corman's film, this marvel of musical cross-breeding has it all: wit, heart, irony, edge, retro-pop zip and a Faustian zap of a moral. (In the musical's Venus-flytrap twist, love makes the world go bust.) "Suddenly Seymour" and "Somewhere That's Green"—both originally sung by the unique Ellen Greene as Audrey, the definitive hothouse-flower ditz—are standouts in Little Shop's generally outstanding score. This little show's smash Off Broadway run launched Ashman and Menken into their reinvention of the Disney animated musical, and planted the seeds from which three decades of musical theater have grown.—Adam Feldman