Heads up! We're working hard to be accurate – but these are unusual times, so please always check before heading out.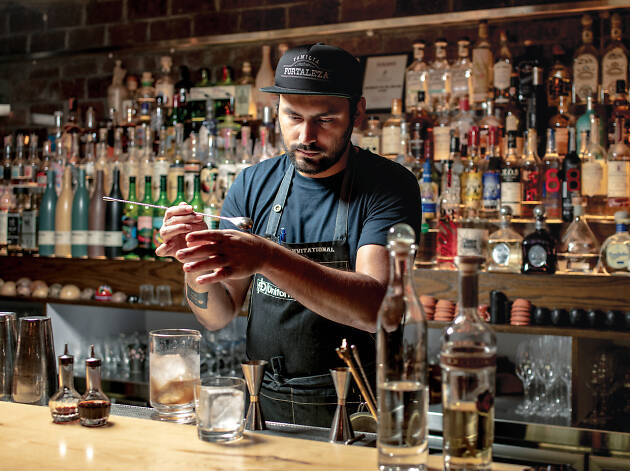 12 months on: chefs, DJs and bar owners remember their last night before lockdown
Nightlife pioneers from around the world look back at the moment their worlds turned upside down
This week is one year since the WHO declared Covid-19 a pandemic. To mark what we're calling the Pandemiversary, Time Out is looking back at the past year in cities around the world, and ahead to what the future may hold.
Wednesday, March 11, 2020. That was the day the world learned from the World Health Organisation that we were officially living in a global pandemic. Already, in parts of Asia, including China and Hong Kong, citizens were living with Covid and experiencing disruptive lockdowns. In the USA that evening, President Trump spoke to the nation, initiating the mass desertion of offices and beginning a wave of lockdowns across all non-essential activities. In Europe, over the following days and weeks, governments would continue to roll out or strengthen shutdowns.
For many of those whose livelihoods are rooted in nightlife culture – DJs, restaurant owners, chefs, promoters – this was the beginning of a long period of upheaval and uncertainty. In some parts of the world, lockdowns still persist 12 months on. Bars, restaurants and clubs have been shut for an entire year. In other regions, such as Australia, social life has now gone back to normal, although the risk of further disruption hasn't disappeared entirely.
To mark the anniversary of the declaration of the global pandemic, Time Out spoke to a range of nightlife heroes in cities around the globe, from Sydney to Los Angeles. Here they remember the nights their lives changed for ever.
Chefs, DJs and bar owners remember their last night before lockdown