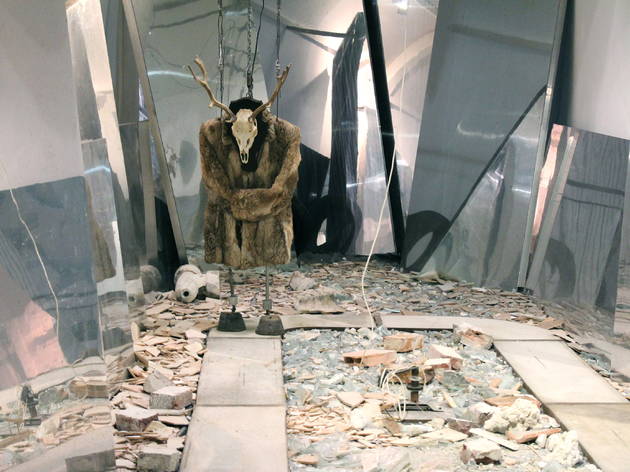 1/7
© C.Gaillard
'J'ai froid' de Gilbert Peyre.
2/7
© C.Gaillard
'Femme sans tête', Gilbert Peyre.
3/7
© C.Gaillard
'Aquarium', Gilbert Peyre.
4/7
© C.Gaillard
'Johnny be good', Gilbert Peyre.
5/7
© C.Gaillard
6/7
© C.Gaillard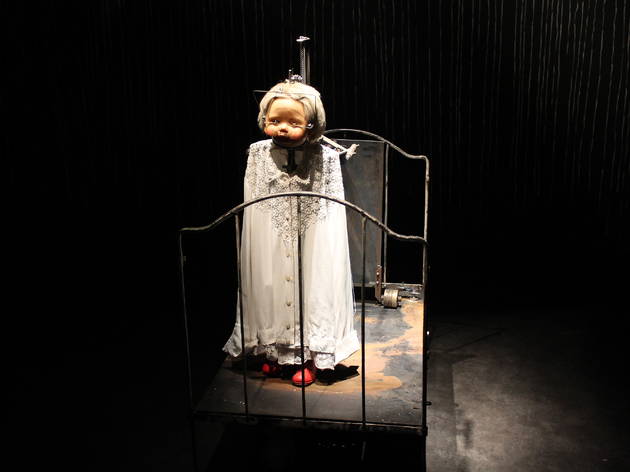 7/7
© C.Gaillard
'Petite fille', Gilbert Peyre.
French mechanic and sculptor Gilbert Peyre is profiled at this weird and wacky retrospective.
Roll up! Roll up! Come and see the show – a veritable mechanical freak show created by the one and only Gilbert Peyre. Returning to the Halle Saint-Pierre after his first monograph in 2000 and an installation in the current exhibition 'Persona' at Quai Branly – the surrealist-cum-robotics-expert takes us on a new journey.
Starting on the ground floor, in a dark, circular room, a child's tricycle cycles over to greet us. This is a shiver-inducing homage to 'The Shining' and intrigued, bewitched almost, we continue. A mechanical, headless woman softly sways to and fro; a guitar plays propped up on a distressed wooden chair, sans guitarist; a disturbing lampshade/ baby doll hybrid dances. The exhibition is a complete immersion into this creepy make-believe world.
Move to the white, luminous space of the second floor, however, and Peyre's creations take on a much less intimidating air, featuring installations like 'Johnny be Good' where plain, simple clothes seemingly come to life, dancing along to rockabilly music. Anyone anxious about wandering alone through these bizarre mechanical hybrid beings can relax: the brave engineers working on the exhibition provide a comforting human presence in the midst of an otherworldly dreamscape.
TRANSLATION: LEONIE CATER