Icons of modern art: The Shchukin Collection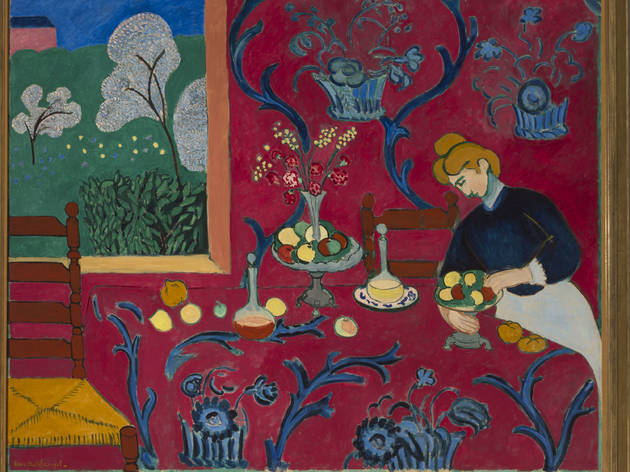 1/4
© Succession H. Matisse Photo © Saint-Pétersbourg, musée d'Etat de l'Ermitage, 2016
Henri Matisse, La Desserte (Harmonie rouge, La Chambre rouge), printemps-été 1908
2/4
© Moscou, Musée d'Etat des Beaux-Arts Pouchkine
Claude Monet, Le Déjeuner sur l'herbe, 1866
3/4
© Moscou, Musée d'Etat des Beaux-Arts Pouchkine
Paul Cézanne, Mardi gras (Pierrot et Arlequin), 1888-1890.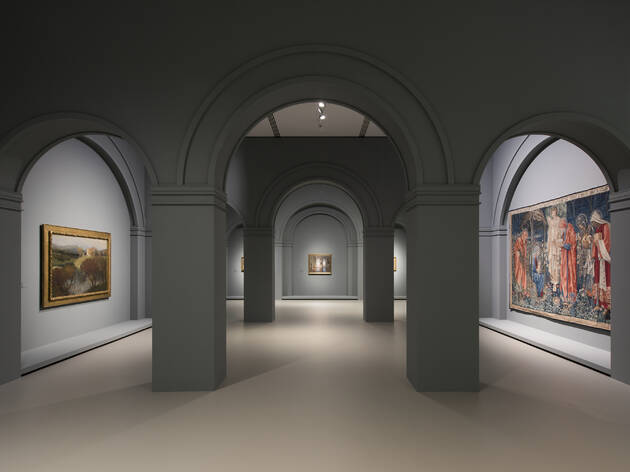 4/4
© Fondation Louis Vuitton / Martin_Argyroglo
Vue de l'installation, salle 3
Russian collector Shchukin's outstanding treasures transform the Fondation Louis Vuitton into a cathedral of modern art.
Sergei Shchukin, the Russian businessman whose vast collection has arrived at the Fondation Louis Vuitton, appears not to discriminate against any art form. His miraculous collection spans from impressionism to constructivism, via fauvism, cubism and many more. There is something to suit every taste. Being able to see paintings with such global notoriety (such as Monet's 'La Dame dans le jardin') in such multitude – and so close up – is a rare treat.
Several rooms are aesthetically confrontational in themselves, allowing the viewer to see general commissioner Anne Baldessari's temporal links between paintings. The best approach for navigating these 130 works is to take your time, and understand that this exhibition is almost a lesson in painting, so expansive is its view into the last century.
Perceive the infinite shades in Carrère's fuzzy painting style, focus on the fruity perspectives of Gaugin and discover James Paterson's enchanted castles. Sometimes narrative, sometimes abstract, the prolific works of this visionary collector transform the Fondation Louis Vuitton into a temple filled with sacred icons of modern art.
TRANSLATION BY: MEGAN CARNEGIE