Paula Modersohn-Becker, L'intensité d'un regard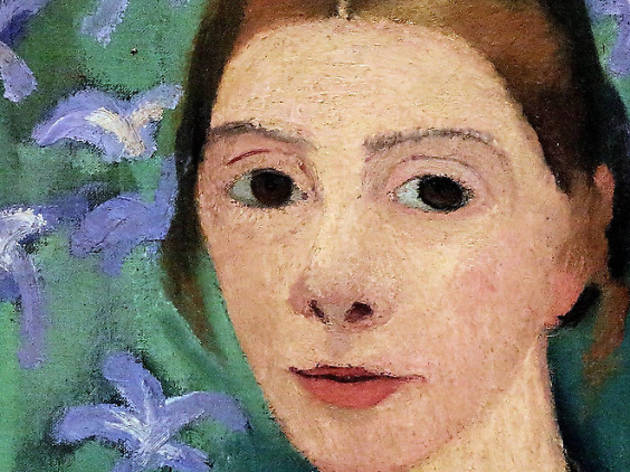 1/5
© Paula-Modersohn-Becker-Stiftung, Brême
'Autoportrait sur fond vert avec des iris bleus', Paula Modersohn-Becker (1905)
2/5
© Paula-Modersohn-Becker-Stiftung, Brême
'Portrait de jeune-fille, les doigts écartés devant la poitrine', Paula Modersohn-Becker (1905)
3/5
© Paula-Modersohn-Becker-Stiftung, Brême
'Autoportrait au sixième anniversaire de mariage', Paula Modersohn-Becker (1906)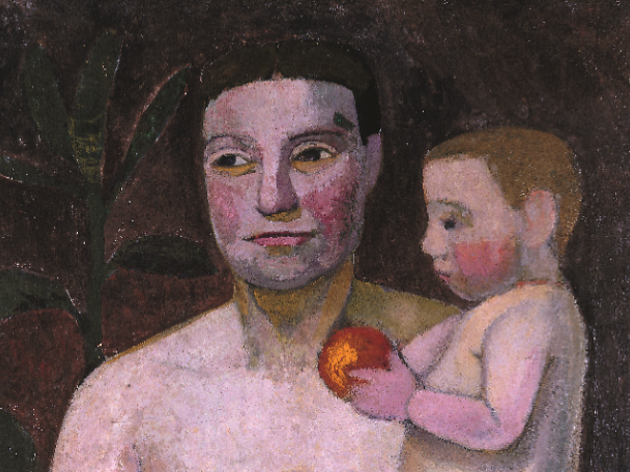 4/5
© Museum Ostwall im Dortmund U, Dortmund
'Mère nue en buste, avec enfant sur son bras II', Paula Modersohn-Becker (1906)
5/5
© Paula-Modersohn-Becker-Stiftung, Brême/Krause, Johansen
'Nature morte au bocal de poissons rouges', Paula Modersohn-Becker (1906)
Discover the avant-garde paintings of one of the stars of the expressionist movement.
For the first time in France, the Musée d'Art Moderne de la Ville de Paris is dedicating an exhibition to the avant-garde painter Paula Modersohn-Becker. Though relatively unknown outside of her native Germany, Modersohn-Becker was renowned as one of the most important representatives of the expressionist movement, even as her career ended abruptly with her death at just 31.
Nearly a hundred paintings and drawings are featured, taking their inspiration from the colourful primitivism of Paul Gauguin, as well as excerpts from her correspondence and diaries. The collection reveals a rich and inspired oeuvre produced by a talented and fascinating young woman.
TRANSLATION: MARIA THOMAS