Heads up! We're working hard to be accurate – but these are unusual times, so please always check before heading out.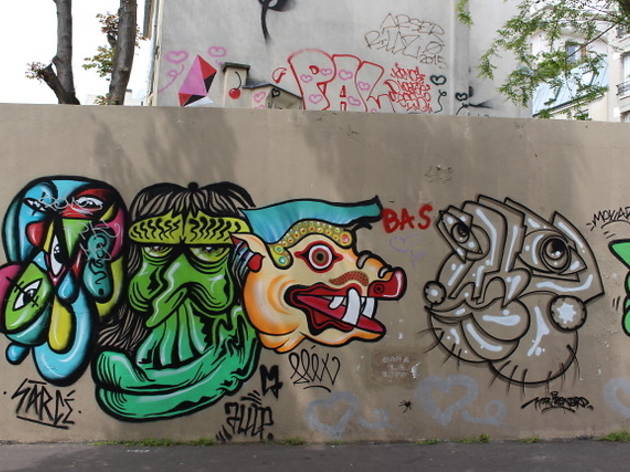 Street art in Paris
Time Out Paris has picked out just a handful of its favourite street art works from an afternoon of pottering around the city.
Paris's urban art movement started around the 1960s and since then it's gone from strength to strength. The Capital's suburbs, outer arrondissements and center provide local and international artists with incredible spaces to design, paint and create contemporary street art. As one of the European hubs for innovative and colourful art, Time Out Paris has picked out just a handful of its favourites from an afternoon of pottering around the city.
Pieces of street art to find in Paris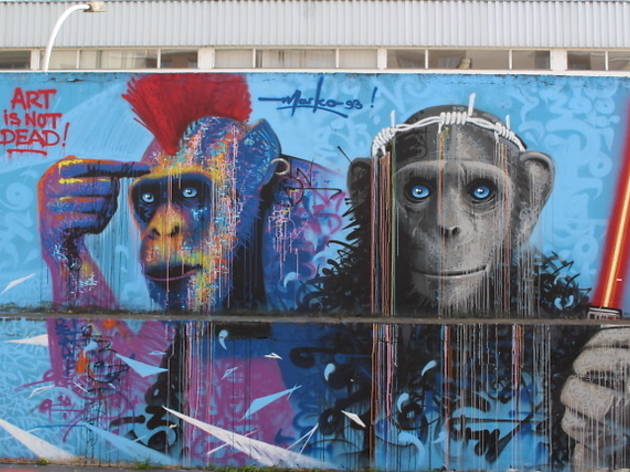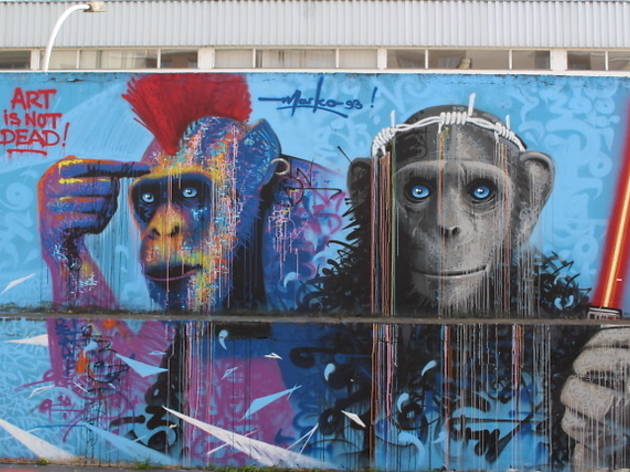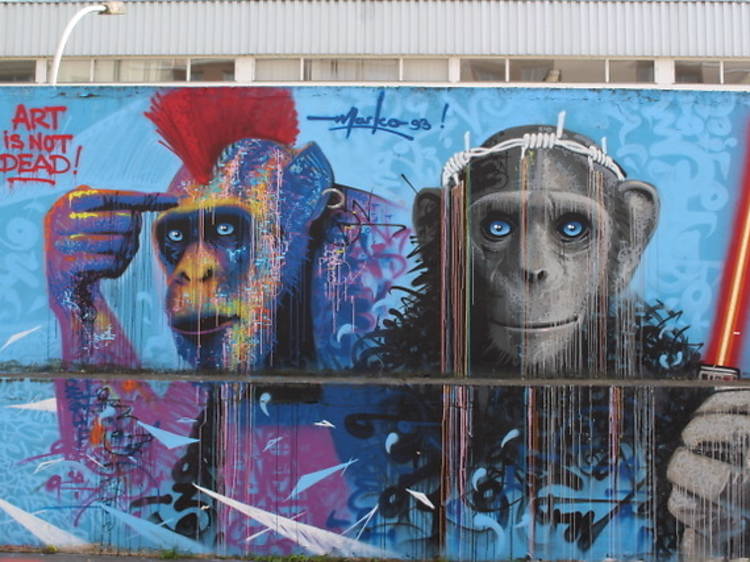 1. Street Art is not Dead
Up alongside the Canal de l'Ourcq in the 19th arrondissement, you can find hundreds of murals done by both professional and amateur street artists. This street in particular, rue Germaine Tailleferre, has been host to myriad artists over the years: none more so than during the Paris 2015 Hip Hop Festival.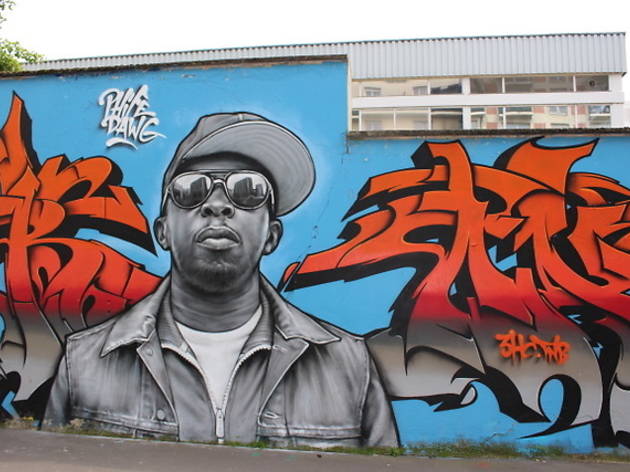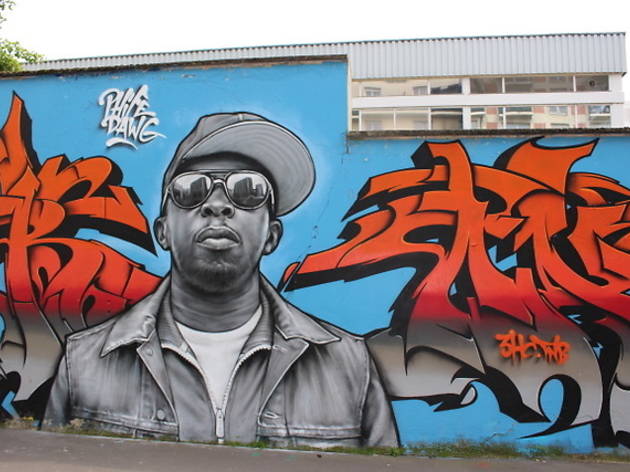 This street art piece is a tribute to Phife Dawg, who along with Q-Tip was the creator of the massive US Hip Hop sensation A Tribe Called Quest. The iconic rapper sadly passed away in 2016 leaving behind a legacy and 1991 album 'The Low End Theory' to be considered as one of the greatest hip hop albums ever released. Catch A Tribe Called Quest headlining at We Love Green Festival.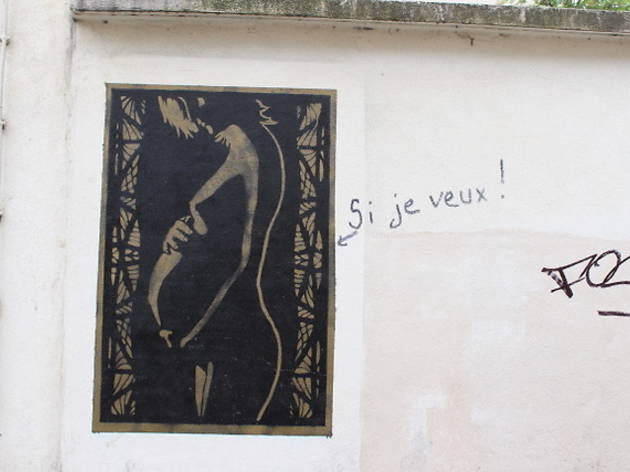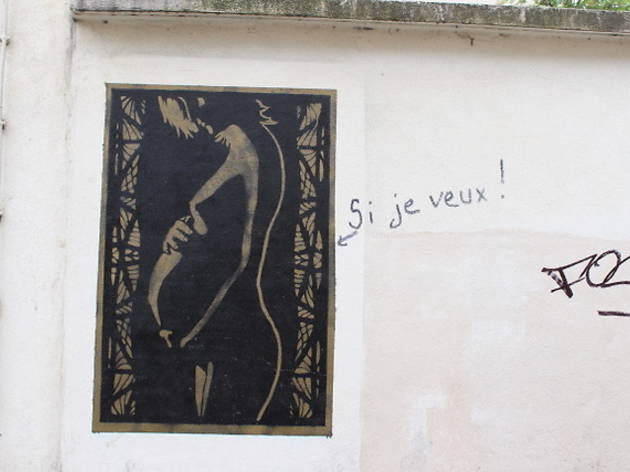 In and around the village-like area of Butte-aux-Cailles many small and poignant pieces of street art are dotted about. Like the preganant mother, the Paris street art here often tend to have greater social or political expressions than the massive murals yo'll find in other parts of the city.
Where? Passage Boiton, 13th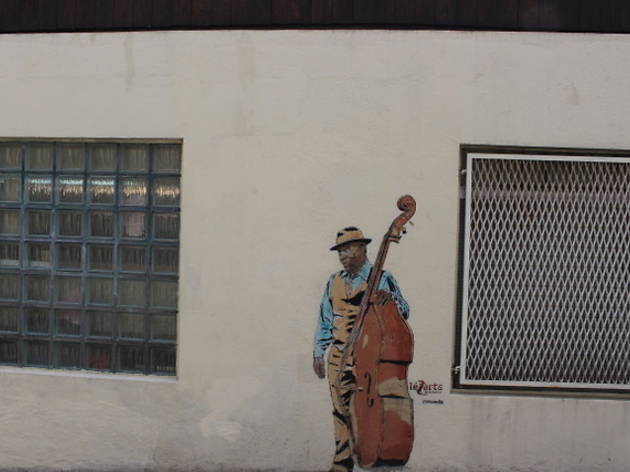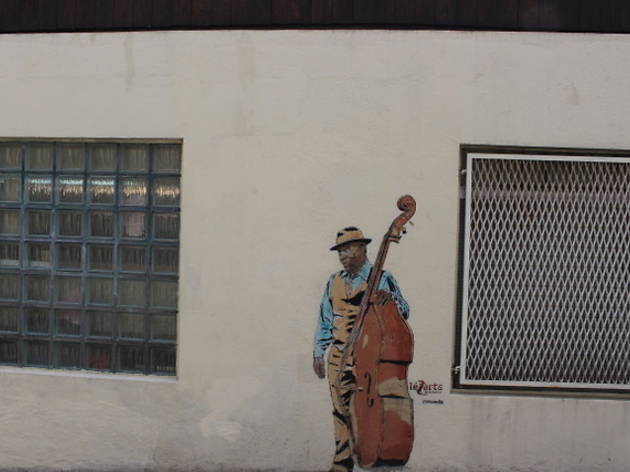 4. The double bass player, Jana and Js
Nestled away in one of the many little streets down in the 13th arrondissement of Paris you'll stumble across Jana and Js' little gems. The Austrian and French duo create polychromed stencil murals inspired by the city and the people that live there, with a focus on themes of nostalgia and melancholy.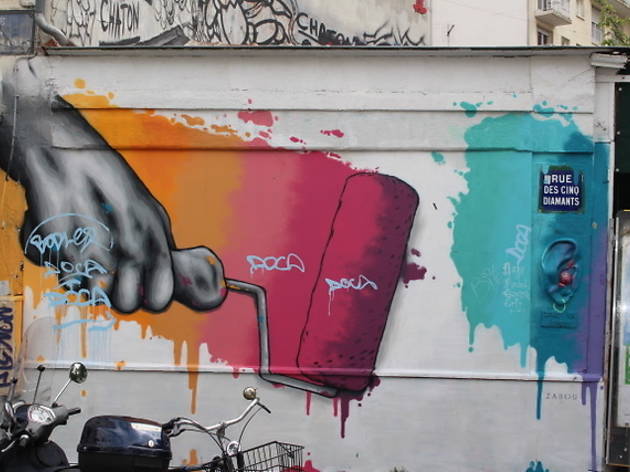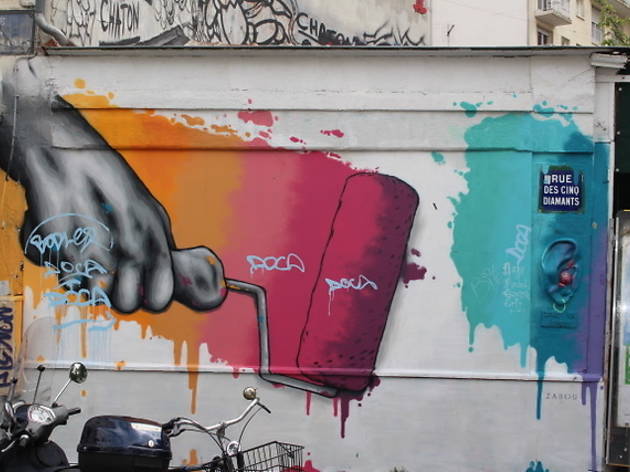 An inception-like piece that helps give us an understanding of how many arists create and desing their urban art. It also references how street art is vulnerable to others simply painting over whatever may be there before.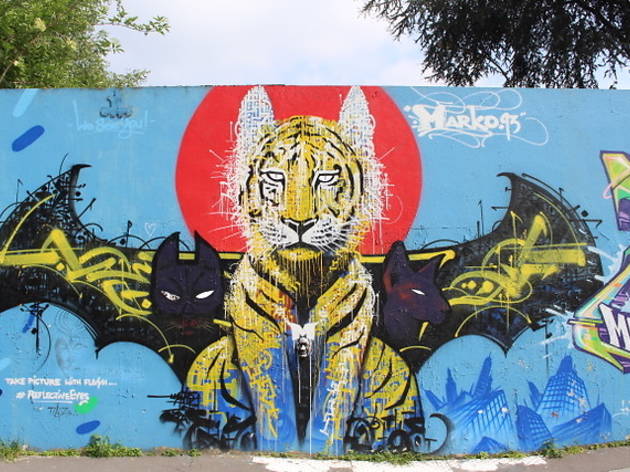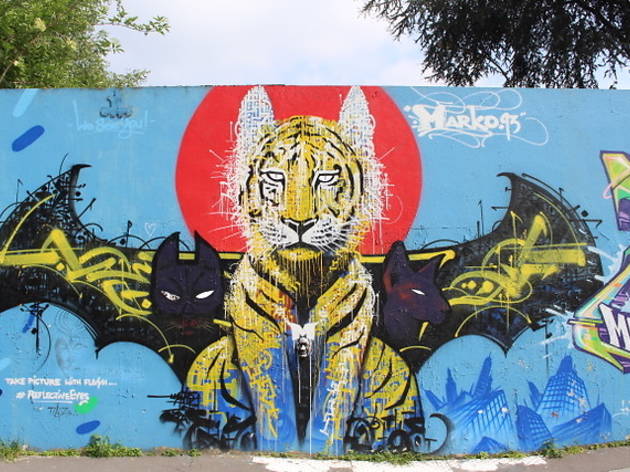 6. Marko's Lion, Marko 93
Marko 93 grew up in Saint-Denis, a working-class suburb north of Paris. As the Hip Hop movement emerged during the 1980s Marko embraced street art as his means of expression. Now as a worldwide and renowned professional he has street art that decorates cities across the globe.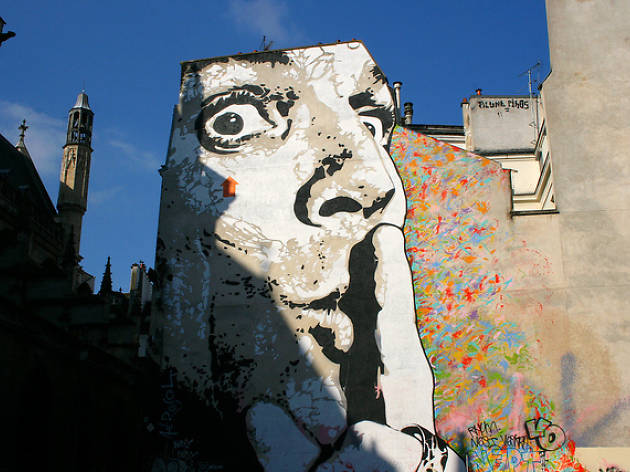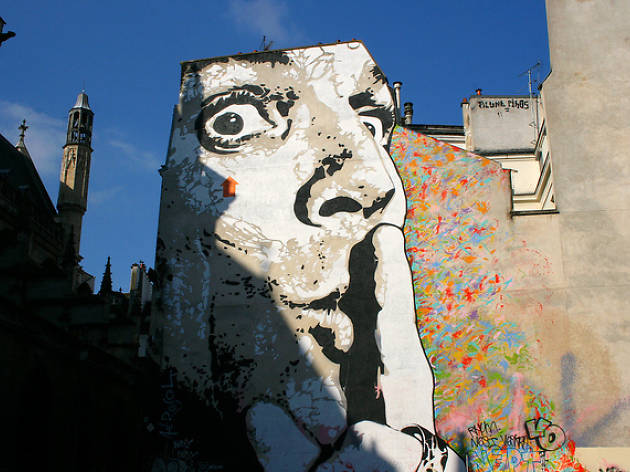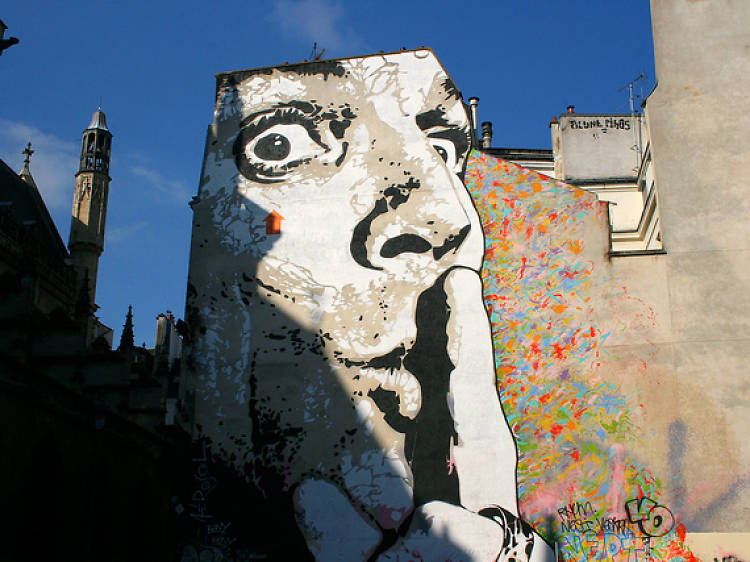 © Juan Antonio F. Segal/Flickr
Jef Aérosol's Chut has become a piece as iconic as the Pompidou Centre that it sits across from. This, amongst others, forms the heart of the 1980s street art movement. This is one of his more known pieces, but he also has work up and down the country.
Where? Rue Brisemiche, 4th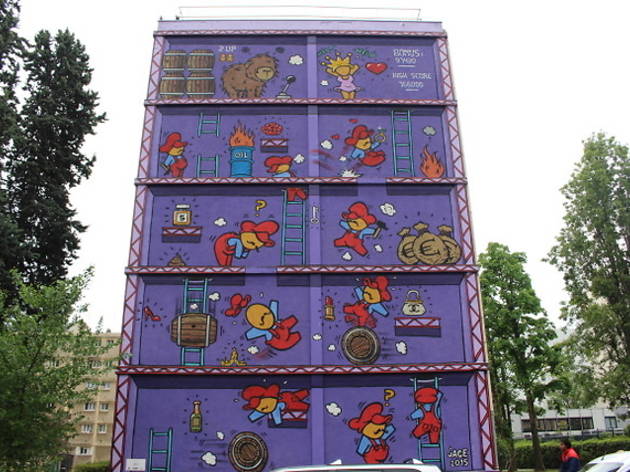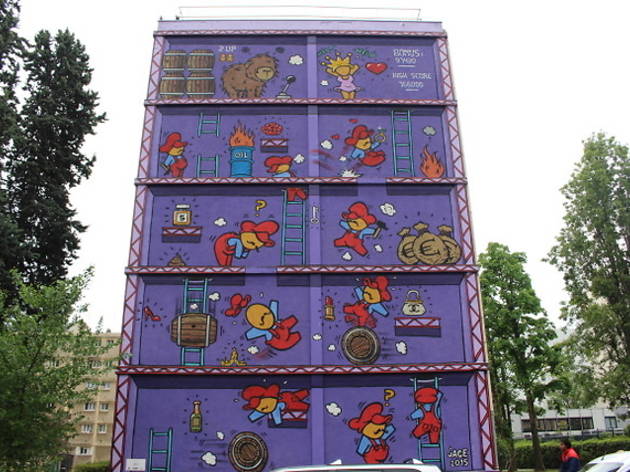 One of many of the La Reunion born Jace murals, this Donkey Kong piece resides in the 13th arrondissement. This giant arcade features a lady in the top right hand corner who is referred to as a 'gouzou' and is one of the iconic Jace characters found in many of his big pieces.
Where? 59 Rue du Moulinet, 13th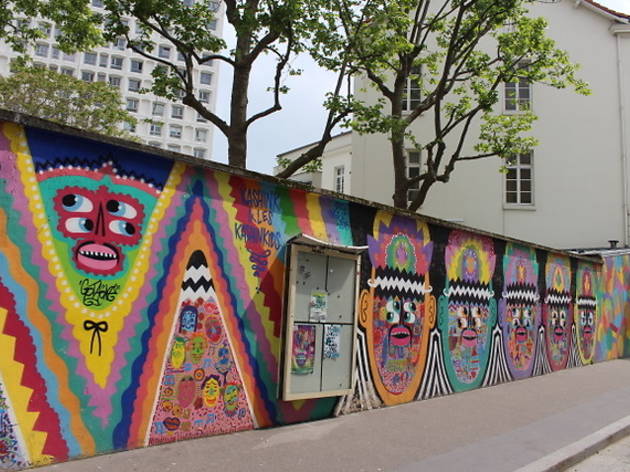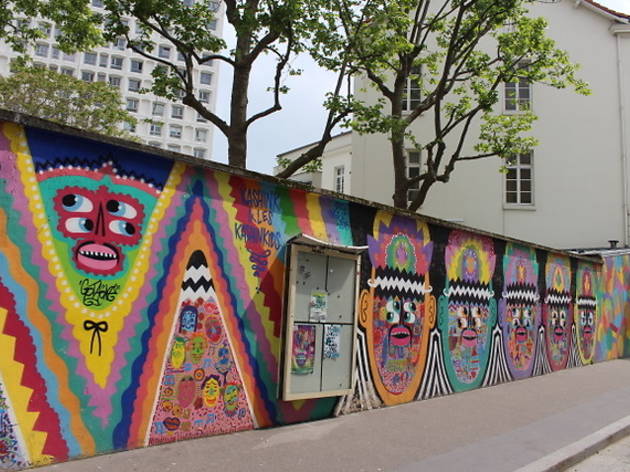 Kashink is one of the very few recognised active female street artists in Paris. Her distinctive and colourful style features alien and ogre like creates or shamans from ancient tribes. Unusually for a female artist, she only paints men and often presents them as gay or even murders - sometimes even both.
Where? Rue Vandrezanne, 13th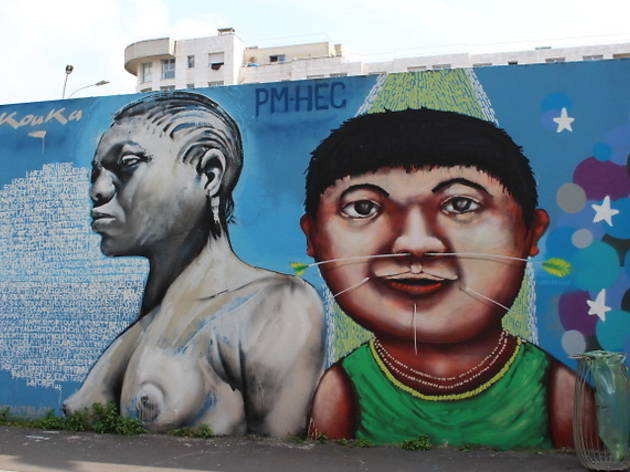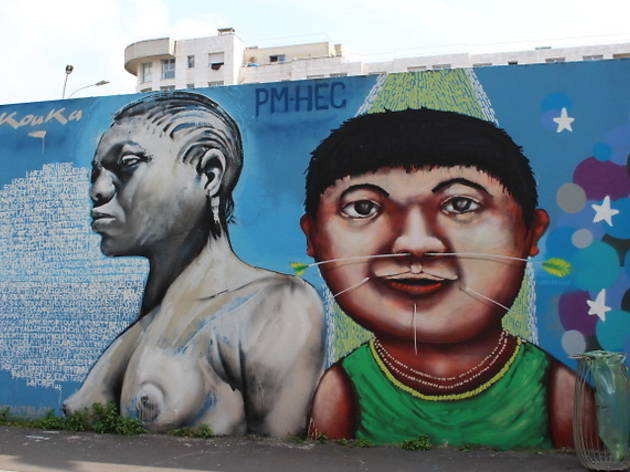 The Franco-Congolese artist Kouka has built a reputation from his celebrated first urban work Guerriers Bruts. Since then we have the seen the development of this theme, particularly here, with the emphasis being on the protagonist as a black African Bantu tribeswoman.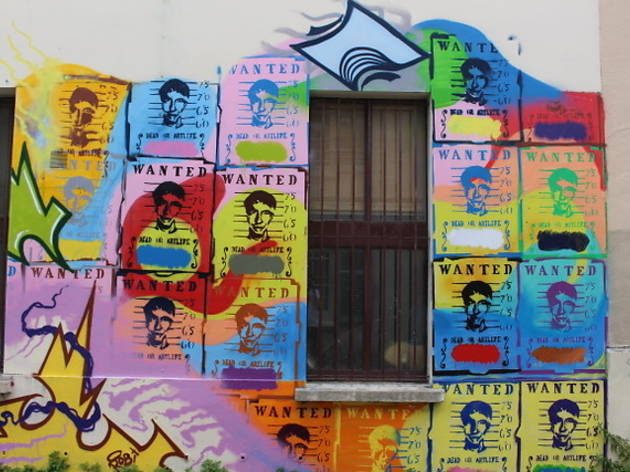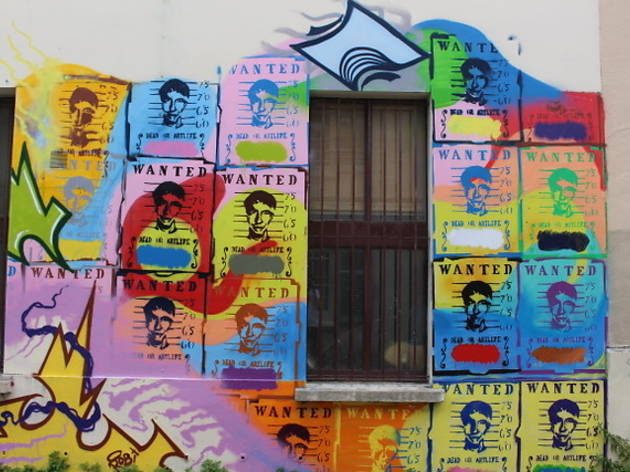 Wanted: Dead or Art Life is an example of how Paris street art is always vulnerable to new artists or even the general public. You can clearly see that this piece of street art has been vandalised. Down in areas of the 13th arrondissement, local artists are encouraged to decorate the surrounding walls with expressionist art.
Where? Passage Sigaud, 13th