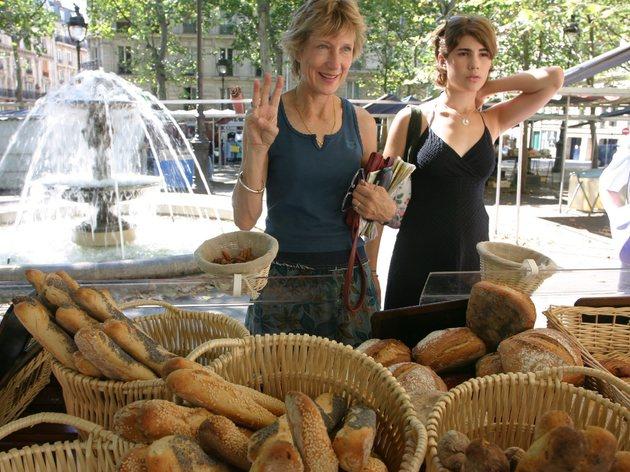 Best Paris food tours
Feeling a little peckish? Here's our pick of the tastiest ways to travel around Paris
With glistening fruit tarts down one cobbled street and artisanal cheeses down another, Paris presents a particularly toothsome panorama. And to help you discover some neat eats, we've gathered some particularly tasty routes to try out below.
Yep, we're talking some great guided tours with resident food experts that'll add sugar, spice and all things nice to a trip around the city. And if you feel like putting your own culinary skills to the test, sign up for one of the finest cooking classes Paris has to offer.
Guided food tours of Paris
Gourmet French food walking tour
Sure, Paris is full of calorific cheese, pastries and wine but who's counting when you've got to walk to get to them? This three-hour guided tour will have you wandering all over the capital for tasters of delicious French fancies (and we're not talking about Mr Kipling). Visit a bakery, a caterers, a patisserie, cheese and wine bar, and a fresh produce market.
Paris full-day tour with tastings
Experience Paris like a local, with a knowledgeable guide showing you all the best spots. The tour kicks off in the fashionable district that houses the lovely Louvre, where you can gaze through its enormous windows to get a glimpse of the art. Then head to a market for a taste of authentic French cheese and a macaron or two, before passing the Centre Pompidou and wandering through the medieval Marais neighbourhood.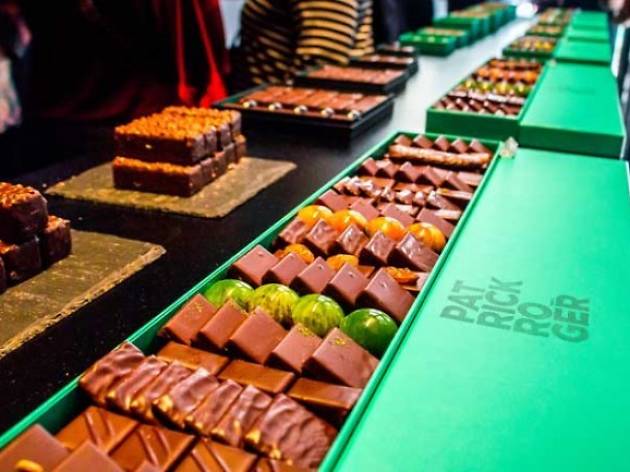 © Paris City Vision
Sweet tastings in Saint Germain des Prés
Take a stroll round the lively Parisian neighbourhood of Saint Germain des Prés and satisfy your sweet tooth. A foodie guide will take you to all the best chocolate makers and local artisans in the area, with eight tastings of pastries, macarons and chocolates included.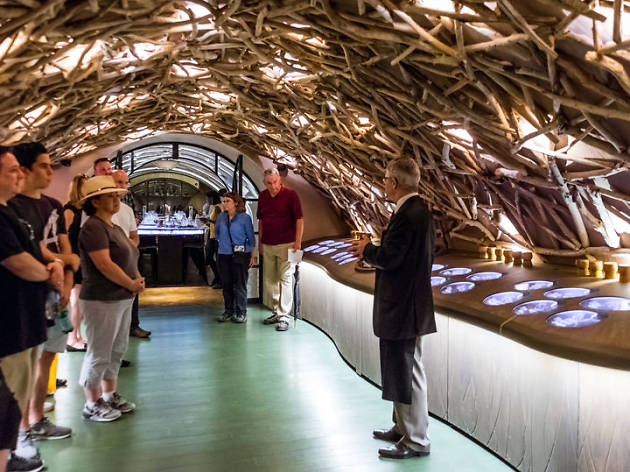 © Get Your Guide
Take a trip to Les Caves du Louvre, a set of eighteenth-century wine cellars (once used by the King of France no less). Here you'll be led by a top sommelier through each step of the wine-making process, with lots of interactive sessions and the all important tastings.
Behind the scenes of a Boulangerie
Revel in the secrets of French baking at this behind-the-scenes tour of an independent Parisian patisserie. Tour the kitchens and witness first-hand exactly how delectable French breads and pastries are mixed, shaped and baked. A pro chef will reveal all and afterwards you'll be allowed take home some complimentary bread and croissants.
© Ceetiz
Spend a couple of hours on a double-decker bus roaming around the French capital and enjoy a slap-up meal while you're at it. The roof is entirely panoramic, so you'll have a great view no matter what table you're at. An audio commentary will run as your four-course traditional French lunch is served up.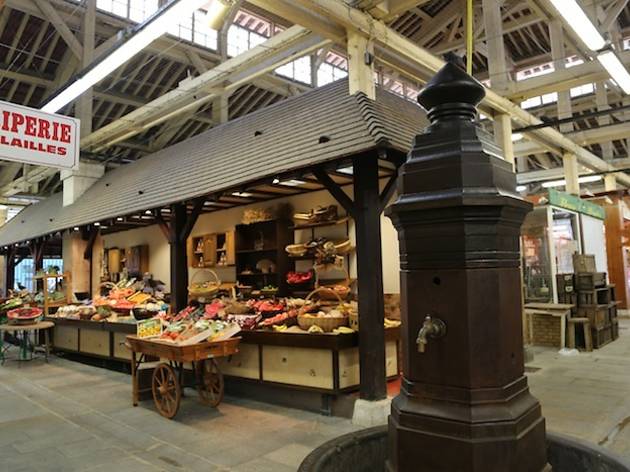 © Barbara Chossis
Gourmet food and market tour of Bastille
Put aside three hours of your day to explore Paris's food scene. An expert guide will take you through the Bastille district, sharing stories from history and about the area's current contribution to cuisine in the city. Visit the bustling Marché d'Aligre, where your guide will point out the best stalls, and drop in on patisseries, wine bars, delicatessens and more. There will be six tastings in total from shops and the market.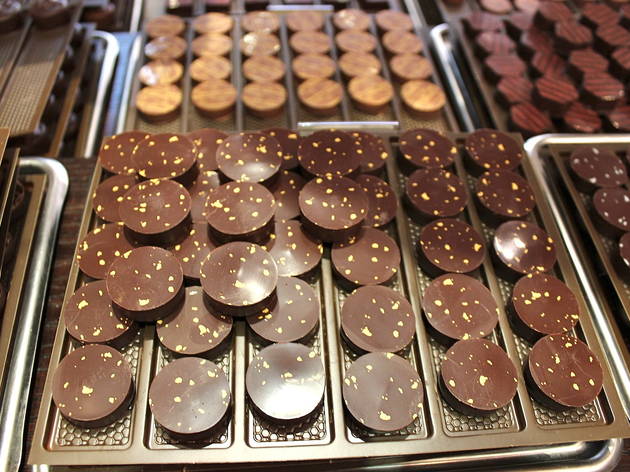 © Céline Astorg
Chocolate tour of the Right Bank
Spend two hours strolling along the Right Bank and visiting five master chocolatiers. These artisans will share everything they know about the history of the cocoa bean and combining flavours, as well as a few irresistable samples.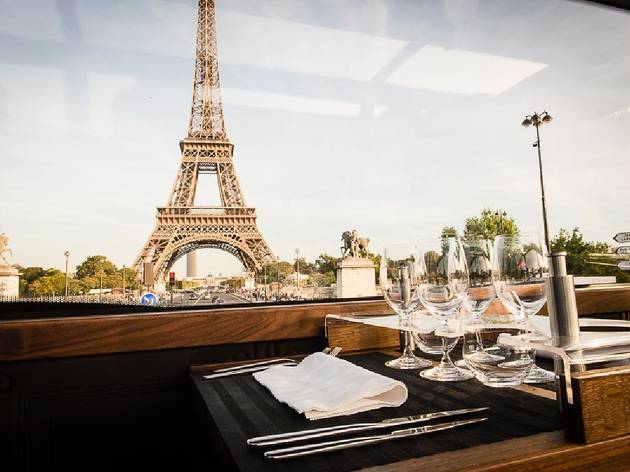 Luxury Paris bus dining experience
Combine an afternoon or evening of sightseeing with a fine four- or six-course French meal on a unique bus tour. This way you'll be able to view the best of the capital while tasting its culinary delights. The bus in question is specially decked out like a Parisian bistro and covered by a glass top, so nothing will obstruct your 360º view as you're driven past major attractions, including Champs-Elysées, the Louvre, Notre Dame and the Eiffel Tower.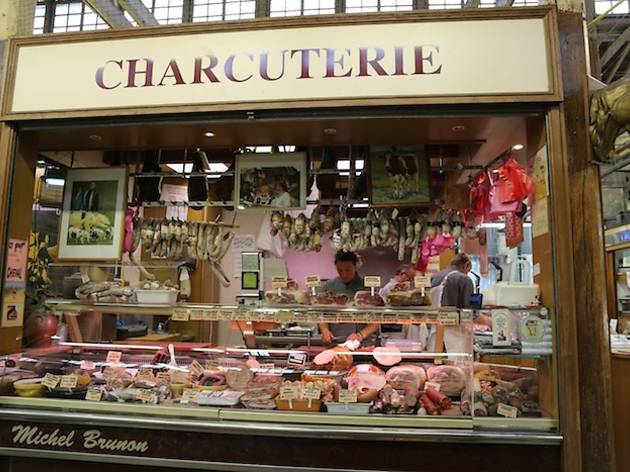 © Barbara Chossis
Betty Bitton and Paule Caillat, a couple of Parisian locals, will plan your perfect – and private – itinerary based on all your favourite things. The duo's walking tours usually last around three hours, and typically include delightful pastry shops, kitchens and markets, as well as other bits found around the capital's winding streets.
Show more
Best selling Time Out Offers