The best Airbnbs in Paris
Experience the French capital in style with our selection of the best Airbnbs in Paris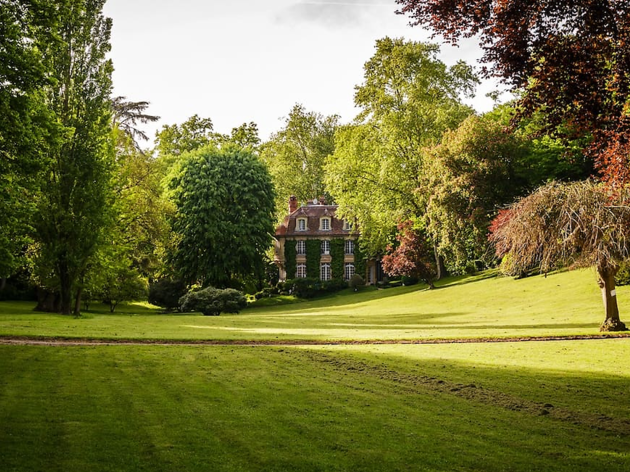 Paris is a beautiful city steeped in history and glamour, but boy is it pricey. In fact, according to a recent survey by The Economist, it's the most expensive city in the EU. Sacré bleu! But don't let that put you off, because it's possible to enjoy the French capital without breaking the bank and it starts with renting a perfectly located, très chic Airbnb apartment. We've rounded up the most charming and affordable stays that are walking distance from some of the best tourist attractions and activities in the capital, so you can splash those savings on delicious cheese and vino.
The best Paris Airbnbs
© Airbnb
Yep, that's the view from your terrace. How's that for the ultimate Parisian stay? Gaze upon the Eiffel Tower, while sipping on a great French coffee, from this neat and stylish one-bed. There's a sizeable (for Paris) living room with a separate kitchenette.
Image ©Airbnb
Les Terrasses de la Tour Eiffel
Another gorgeous flat with equally gorgeous views of the famous Paris landmark. This one's got enough room to host 12 people, and it's beautifully kitted out inside with a modern, design-led feel and a very cool cantilever staircase.
Image ©Airbnb
© Airbnb
Luxurious apartment in Saint-Germain
This place is trés regal – it's like Versailles but without the crowds. Well, almost. It's spread across 2500 square feet of bedrooms (five), bathrooms (two), some very desirable wood panelling and incredibly high ceilings. Plus it's situated in the very trendy Latin Quarter, so you won't be short of things to do here.
Image ©Airbnb
Deluxe duplex near the Elysée Palace
This incredible two-bedroom apartment is so swanky it shares its entrance with a fancy four-star hotel. Its location's a belter, just moments away form the Champs-Elysées and the Madeleine. And just look at that skylight – pretty cool, huh?
Image ©Airbnb
Cosy flat in South Pigalle
Located in So-Pi, this lovely little flat will have you in amongst countless cafés, chocolateries and cocktail bars. Plus a stroll northwards will find you at Moulin Rouge (to the west) and Sacré-Cœur (to the east). The apartment itself is bright and airy, with a balcony to have croissants and coffee on in the mornings.
Image ©Airbnb
Luminous three-bed in Pigalle
Another Pigalle pad: this one would especially suit groups of up to six, especially if one person doesn't mind crashing on the sofa. The three double bedrooms are all white/cream, but in a calming way, rather than a dentist's waiting room. There's also shed loads of light streming in through the floor-to-ceiling windows. But be warned: this place is on the fifth floor and there's no lift.
Image ©Airbnb
Art Deco apartment with Eiffel Tower views
This two-floor Art Deco apartment overlooks the Seine all the way to the Eiffel Tower, with the views probably best taken from the very spacious terrace. Well, why not? It's close to Rue de Passy and just a ten-minute walk from Trocadero.
Image ©Airbnb
Manoir des Impressionnistes
Because who wouldn't want a massive French château? This glorious Belle Epoque manoir is just 15 minutes from the centre of Paris, in 15 acres of lush grounds. It can sleep ten and is about as close to a slice of upper-class French living as you're likely to get.
Image ©Airbnb
A four-bedroom industrial loft
The owners of this beautifully rustic loft conversion took an old industrial building and turned it into one of Paris's loveliest Airbnb spots. There's a huge amount of space, and the aesthetic that makes this place so appealing is best seen in the high-ceilinged living space, the sun streaming through the skylights.
Image ©Airbnb
Luxury flat near Arc de Triomphe
Fancy a little taste of French bourgeouise life? Mais oui, mais oui. The splendour of this glorious four-bedroom flat is only matched by its location: right next to Arc de Triomphe, five minutes from the Champs-Elysées, and ten minutes from Avenue Montaigne and the Eiffel Tower. Plus, they'll even send a Merc to pick you up from the airport or station.
Image ©Airbnb
Show more