101 things to do in Paris
From classic promenades to quirky experiences, our definitive guide of great things to do in Paris has something for everyone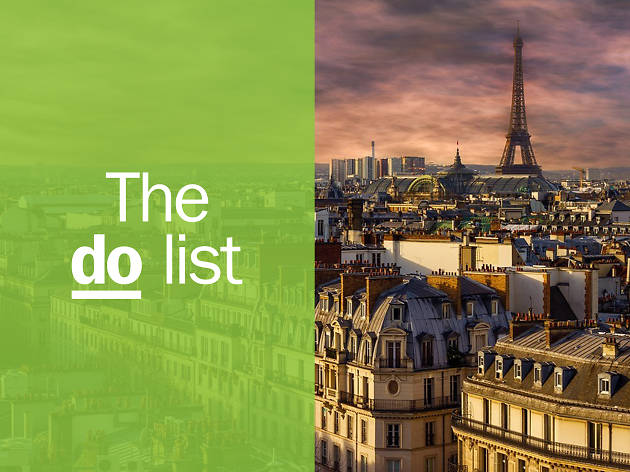 Whether you're visiting the city or you're a local Parisian there's something you have to accept: it is impossible to do everything the city in one lifetime. SO, rather than get in a tangle over it, we've chosen the 101 best things to do in Paris.
Our selection falls into four categories. In the first group, you'll find the capital's unmissable attractions: the Eiffel Tower, The Louvre, walks along the Seine, Montmartre… Then there's the best cultural spots in the capital, which have given Paris its world-class reputation. Fancy checking out that Guatemalan artist you've seen all over Instagram or get sweaty in the crowd at a Slovenian rock concert? You're in the right place.
As for bars and restaurants, we hope you're ready to have your senses titillated – because Time Out's resident foodies really know their stuff. And lastly, because even the most jaded tourists want a surprise, we've put together the quirkiest activities, so you can uncover every facet of the City of Light. Rest assured, you may never live to do all there is on offer, but you'll certainly be kept busy.
Done something on this list and loved it? Share it with the hashtag #TimeOutDoList and tag @TimeOutEverywhere.
You can also find out more about how Time Out selects the very best things to do all over the world, or take a look at our list of the 50 best things to do in the world right now.
Best things to do in Paris