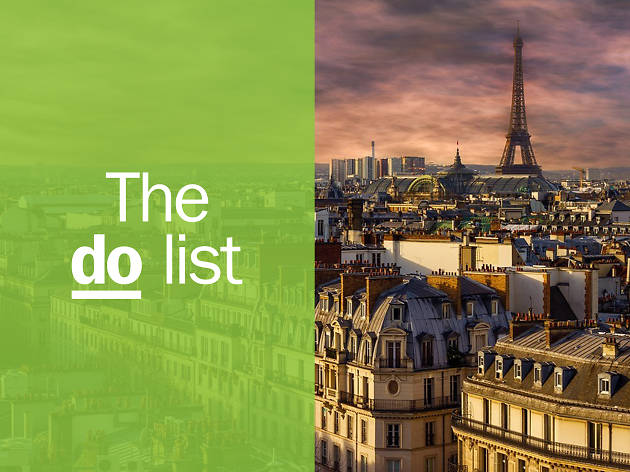 82 unmissable things to do in Paris
Where do you even start in this dizzying metropolis? Find out with our pick of the absolute best things to do in Paris
Even the locals would agree it's impossible to see every sight, every piece of history, every glorious work of art in the City of Light in just one lifetime. Bof, they might say. Quel dommage. But don't feel downbeat about it all. Our pick of the best things to do in Paris should help you get a sense of this storied yet ever-changing city as it is right now – and have an excellent time while you're at it.
Sure, you won't be able to tick off everything in this list in a single visit. Who has that sort of stamina? But whether you simply want to cover the basics – Eiffel Tower, Louvre, Montmartre, they're all as good as everyone says – or instead discover the throbbing underside of Europe's historic and cultural epicentre, pick and choose from our run-down of the city's very best attractions and you'll be raving about how perfect Paris is for months.
As we all know, this city is synonymous with its food and drink. That's why, beyond the usual tourist traps and some quirkier propositions, we've also included a handful of the best bars and restaurants in Paris so you can fill up between all that sightseeing. We challenge you to name a more formidable foodie city – or classier tipplers' haven – after sampling some of these. You may never live to see all there is to see in Paris, but on your next trip you'll certainly be kept busy (and most likely full to bursting).
Done something on this list and loved it? Share it with the hashtag #TimeOutDoList and tag @TimeOutEverywhere. You can also find out more about how Time Out selects the very best things to do all over the world.
Best things to do in Paris
Need some travel inspiration?
Going out and doing things satisfies our need to explore, to learn and to grow (and then to brag about it on social media). Our hope is that the DO List becomes not just your bucket list, but your inspiration to experience and appreciate the corners of magic in the world.