The best hotel bars in Paris
The swankiest hotel bars in the capital, where the drinks and service are so good, you'll want to stay the night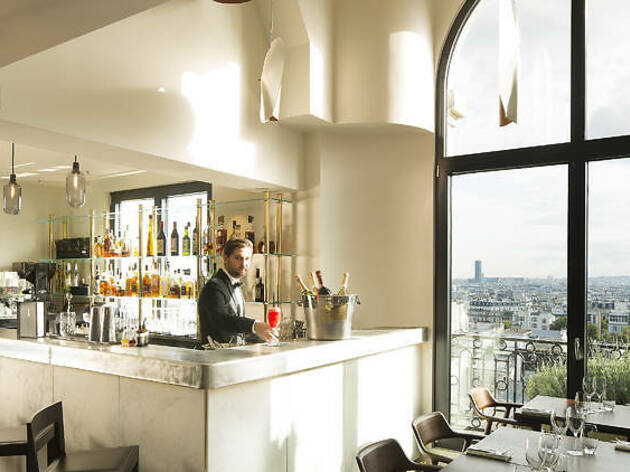 If you're looking for a slice of class with your glass, sometimes Paris's shabby-chic wine bars just won't cut it. When you're feeling flash, there's nothing better than slinking into a Parisian hotel bar, ordering a stunner of a drink and revelling in the exotic nut selection and flawless service.
Admittedly, they don't come cheap, but it's the perfect way to feel like a movie star without shelling out for a room. So here's a selection of the best cool and classic hotels bars in Paris – from the trendy clandestine mezcal den to the Ernest Hemingway shrine to the stunning rooftop lookout – pick your poison and prepare for some seriously good people watching.
Think we've missed a great hotel bar in Paris? Let us know in the comment box below.