Celebrate Cannes 2014 with TV5MONDE
Ever wanted to find out what it's like to be a part of the world's greatest film festival? Now you Cannes!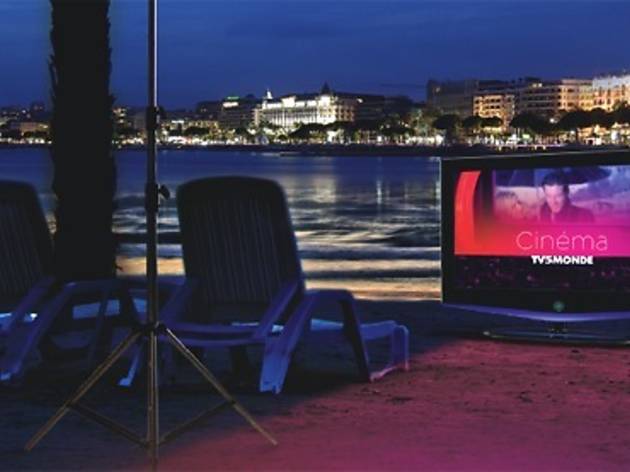 While the Oscars have stooped to the point where a selfie can steal the show, Cannes International Film Festival remains as vital as ever. Every May, the great and the glamorous of the film world (plus a few journalists) descend on La Croisette for two weeks of sun, showmanship and cinema. Directors from across the globe premiere their latest work to fawning audiences, while around twenty shortlisted films compete for the elusive Palme d'Or - the highest accolade in cinema. Enticing, right? The only catch: you need an invite.

Fortunately, the folk at TV5MONDE have found a way to get you in on the action, saving you the trouble of becoming a movie star or film critic (or even of getting up from the couch). Throughout May, the world's largest international French-language channel is screening exclusive films and highlights from Cannes festivals past and present alongside its usual mix of sport, current affairs and entertainment shows. During the festival proper (May 14-25), the TV5MONDE news team will be on hand at La Croisette to interview competitors, jury members and the merely famous – tune in daily at 10.45pm to see who said what that day.
Once your star-struck eyes have adjusted, zap over to one of the many past Cannes hits screening on the channel throughout the month. Our picks of the programme include 'Black Orpheus', Marcel Camus's riveting Rio-set retelling of the Orpheus myth (and a Palme d'Or winner in 1959), and 'Two in the Wave', an absorbing study of the love-hate relationship between François Truffaut and Jean-Luc Godard. All films are shown in the original French with optional English subtitles – a perfect opportunity to reacquaint yourself with your long-buried A Level vocab without losing track of the plot. Vive le cinéma!


TV5MONDE is available to all Sky customers (at no extra cost) on channel 799, and to Virgin XL customers on channel 825. To access subtitles on Sky, press the Help button or use the menu. Virgin viewers can activate them by pressing the blue button on the on-screen menu. Virgin TiVo viewers should press the subtitles button on the remote.

For more information, including a full programme, head to TV5MONDE's official website.
Read our preview of Cannes 2014