Jared Leto interview: 'I lived with a man dying of Aids'
The 'Dallas Buyers Club' star tells us about playing a transsexual called Rayon opposite Matthew McConaughey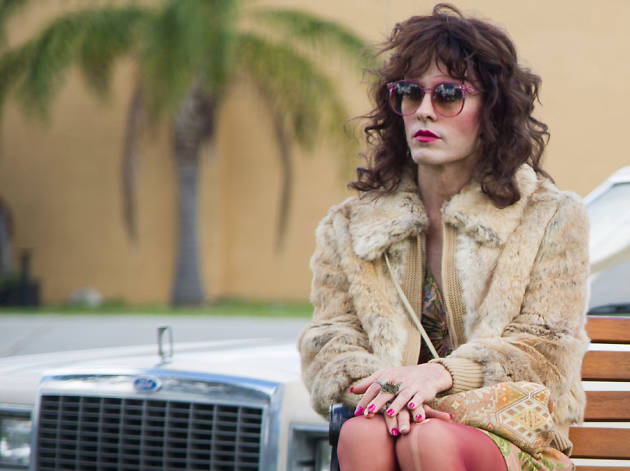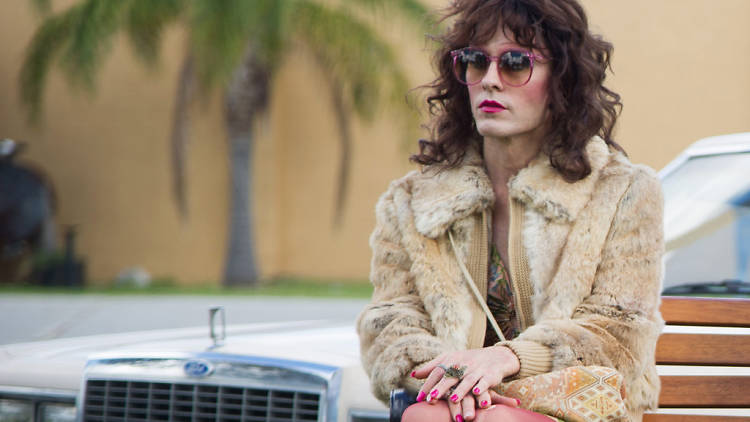 Jared Leto lost over 30 pounds to play Rayon, a transsexual drug addict with HIV in '
Dallas Buyers Club
'. Funny and sad, his performance will touch your heart and has earned him an Oscar nomination. It's not the first time the onetime 'My So-Called Life' star has pushed his body to the limits. The 42-year-old dropped 24 pounds for '
Requiem for a Dream
' and grew to nearly 16 stone to play John Lennon's killer in 'Chapter 27'.
Despite being scarily skeletal as Rayon, Leto makes a surprisingly pretty woman. Does he agree? 'No! I don't think if I was walking down the street anyone would be going "Look at that hot chick."' But the actor, who is also frontman of the band 30 Seconds to Mars, clearly prepared well for the role. So how did he do it?
'It wasn't an audition. But I had a meeting with the director over Skype. I said hello and reached over, grabbed lipstick and put it on. His jaw dropped. I unbuttoned my jacket, and underneath I had on a little pink fuzzy sweater. I proceeded to flirt with him for 20 minutes.'
'What's not to love about Rayon? HIV… drug addict… dying of Aids… transgendered… She is a beautiful creature. All of which is why I wanted to protect the character. A lot of people would have just embraced the camp, the cliché, the stereotype.'
'When I moved to LA I rented a room in a three-bedroom apartment and lived with a man in his forties dying of Aids. I watched week after week as he withered away. He had a lot of grace and charm. So there must be some of him in Rayon. That was in the early '90s, when Aids was still a death sentence.'
'How did I do it? I just stopped eating. I got down to about eight stone. It's painful. And it's scary. You're heart is beating a little too fast and hard. I looked like I was dying. But gaining weight for a role is harder. You start every meal basically throwing up in your mouth already.'
'Dallas Buyers Club' is on general release in Paris.
Watch the 'Dallas Buyers Club' trailer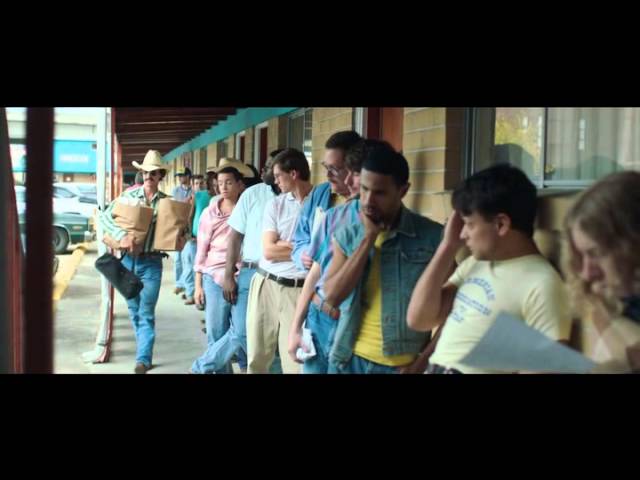 Read our 'Dallas Buyers Club' review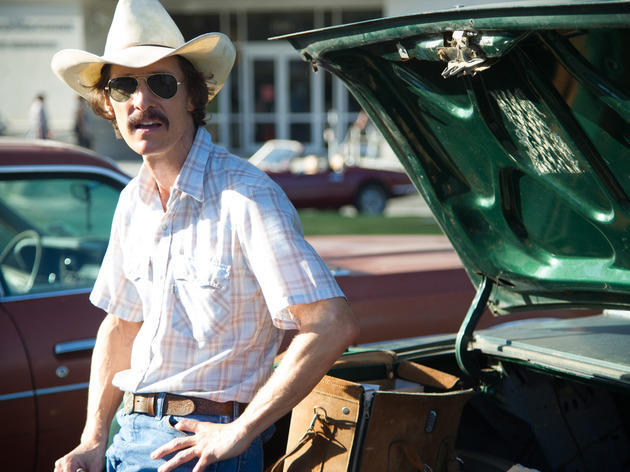 It's getting difficult (enjoyably so) to keep track of the many shades of life Matthew McConaughey is hell-bent on exploring these days. Conveniently – and a touch calculatingly – they're all on display in the stirring 'Dallas Buyers Club', a one-stop shop of the actor's newfound fluidity. McConaughey starts off desperate and rascally, as his character, a Texan chancer named Ron Woodroof who's fond of drink and drugs...
See the full 'Dallas Buyers Club' review
More interviews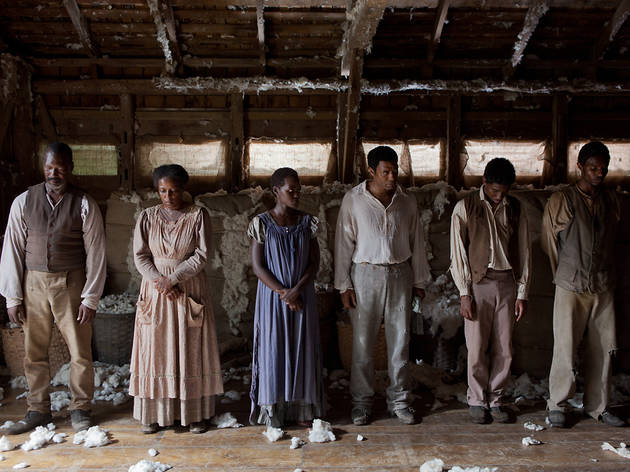 Steve McQueen's '12 Years a Slave' is about to make Londoner Chiwetel Ejiofor a huge movie star, and possibly an Oscar winner. We met him for a chat. Remember the name: Chiwetel Ejiofor. Give it three months, and it's no stretch to imagine this 36-year-old British actor holding not just a Bafta in his hands, but also an Oscar for Best Actor, making him the first black British actor ever to win an Academy Award. All for playing the lead role in extraordinary new film '12 Years a Slave', the true story of a free man kidnapped and sold into slavery in nineteenth-century Louisiana. As the desperate but buttoned-down Solomon Northup, Ejiofor gives the performance of a lifetime – intense, brutal and impossible to wipe from your memory.While we're playing with our crystal balls, let's also imagine another exciting scenario: Steve McQueen, the 44-year-old black British director of '12 Years a Slave', could very well win the Best Director award at the Oscars. It would be a double triumph for Britain – and a significant milestone for black British talent in an industry that's stubbornly run by white men.When I meet Ejiofor in Soho to talk about the film, it's obvious that his performance in '12 Years a Slave' is much more than just another role for him. Not only does it speak to difficult historical realities about the relationship between white and black, but it also delves deep into his family's heritage. As he puts it, 'There's the personal, emotional journey of being a black man an
Tabloid controversy, explicit sex, awards glory. Time Out meets Adèle Exarchopoulos, the 19-year-old lead in a bubbling French scandale Remember the name: Adèle Exarchopoulos. This talented young French actress's breakout role has already seen her eclipse the achievements of French film icons such as Brigitte Bardot, Catherine Deneuve or Jeanne Moreau at a similar age. And that's no overstatement: check out what they were up to at 19 – some theatre, a bikini stunt for the paparazzi, a few flops.They hadn't starred in a Palme d'Or-winning film such as 'Blue Is the Warmest Colour', that's for sure. It's an explicit portrait of two young women falling in love. Back in May at the Cannes Film Festival, jury president Steven Spielberg decided to split the coveted Palme three ways, awarding it jointly to Exarchopoulos and her onscreen lover, 28-year-old Léa Seydoux, as well as the film's director Abdellatif Kechiche ('Couscous').Outrage followed when Seydoux and Exarchopoulos suggested they had been exploited during several weeks of explicit sex scenes. The director hit back, saying he was 'humiliated'. As if that weren't enough, the author of the graphic novel on which the film is based, Julie Maroh, accused all three of colluding in a straight fantasy of what lesbian sex might be…We caught up with Exarchopoulos to find out what it's like to be a teenager at the centre of such an extraordinary storm. Did you get to know Léa Seydoux before shooting the