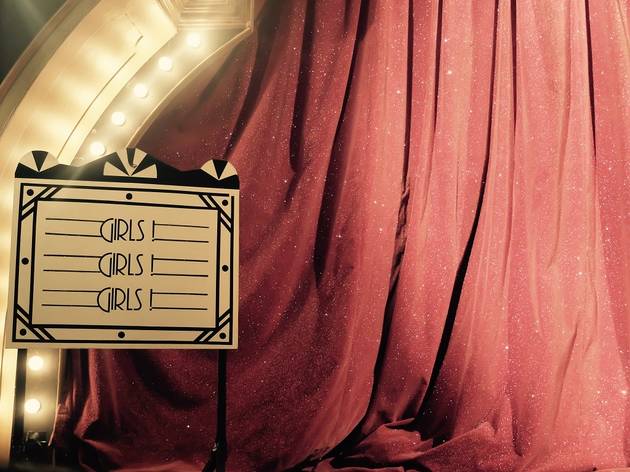 1/8
© Anna Maréchal / TOP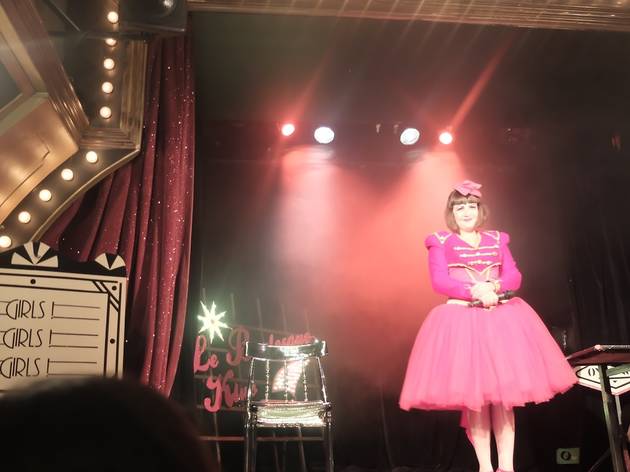 2/8
© Anna Maréchal / TOP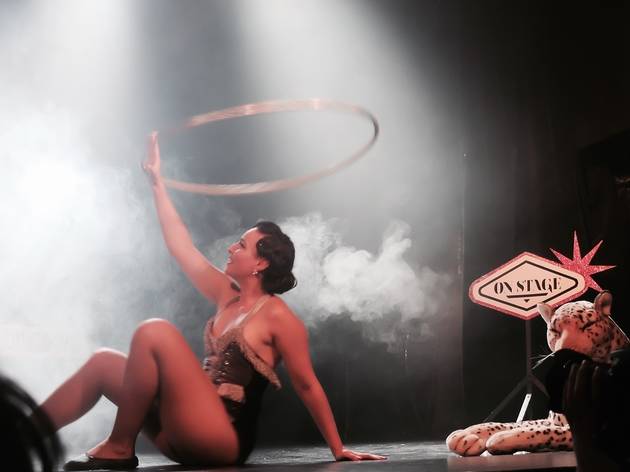 3/8
© Anna Maréchal / TOP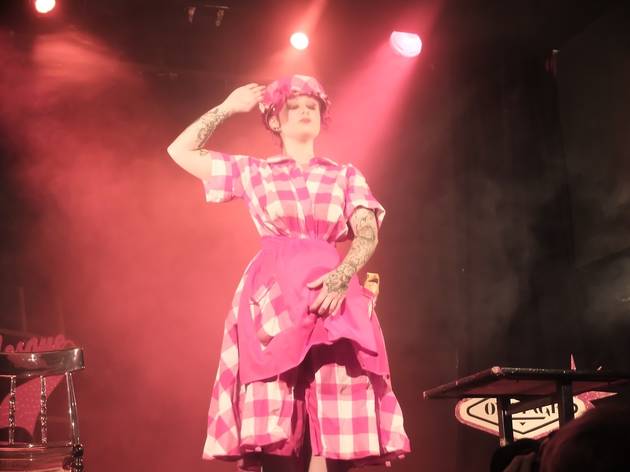 4/8
© Anna Maréchal / TOP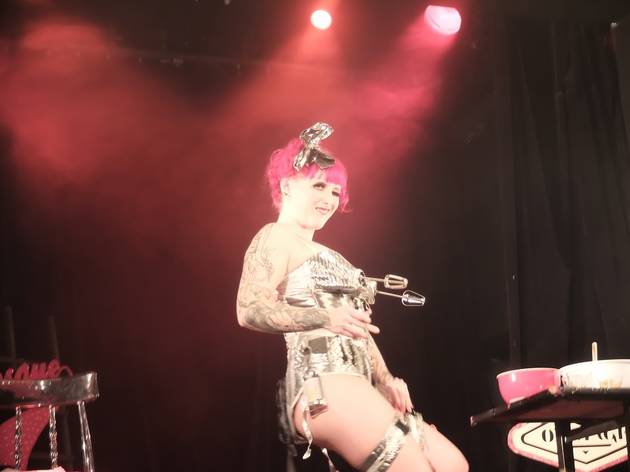 5/8
© Anna Maréchal / TOP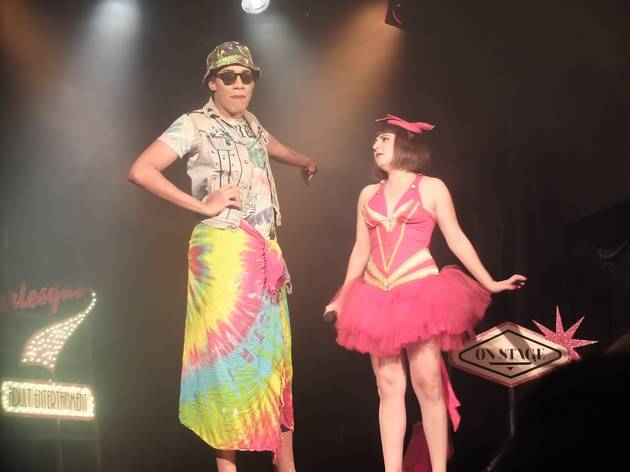 6/8
© Anna Maréchal / TOP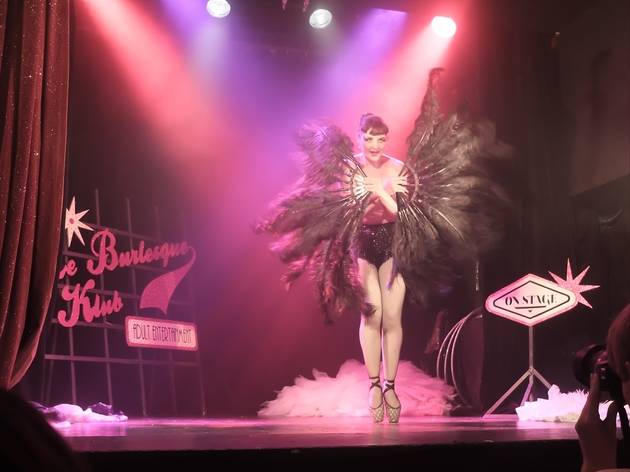 7/8
© Anna Maréchal / TOP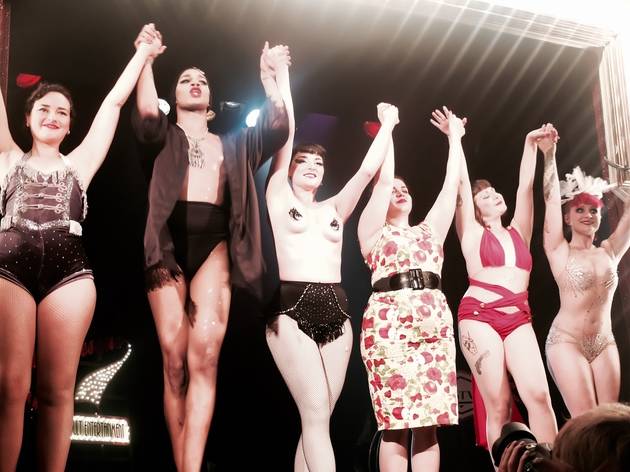 8/8
© Anna Maréchal / TOP
Expect a good giggle at this sequinned striptease.
Burlesque is a multifaceted art form combining dance, comedy, glamour and a hell of a lot of fun. In a great fanfare of feathers and sequins, these performers strip for the audience in a mix of gentle, poetic numbers and more eccentric, provocative arrangements.
Up comes the velvet curtain to reveal the pin-up Valentina Del Pearls, our hostess for the evening and leader of the Burlesque Klub. Each performer has their own personality and style – no one is the same. Le Cabaret's burlesque artists are accomplished multi-taskers too; choreographers, interpreters, dancers, comedians – weaving all of their skills into their skits, using costumes and the scenery as part of their act. Mamzelle Plum'ti represents a glam-chic, sexy universe straight from the thirties, while Kiki Béguin is more eccentric in costumes just as bewitching as her tattoos and mane of red hair. The unmatchable Soa De Muse, the only 'boylesque' dancer in the troupe, adds a frenetic and impressive injection of colour.
Far from just entertainment, burlesque promotes universal beauty. The bodies here are sensual, voluptuous, unique, perfect in their own way – and they are all clearly comfortable in their own skin. In an era where we judge appearance to excess, these women assume and assert their strength and beauty, while reaffirming our own relationship with the body. And the audience – couples of all ages, gangs of friends – are respectful and enchanted by the spectacle. We leave beaming and starry-eyed – literally and figuratively.
TRANSLATION: MEGAN CARNEGIE
Rating Breakdown
5 star:

1

4 star:

0

3 star:

0

2 star:

0

1 star:

0
The Cabaret Burlesque was a great night out for us. It felt like an intimate yet carefree show which had us giggling and clapping from start to finish.
I would recommend this show to anyone looking for a fun and different night out.