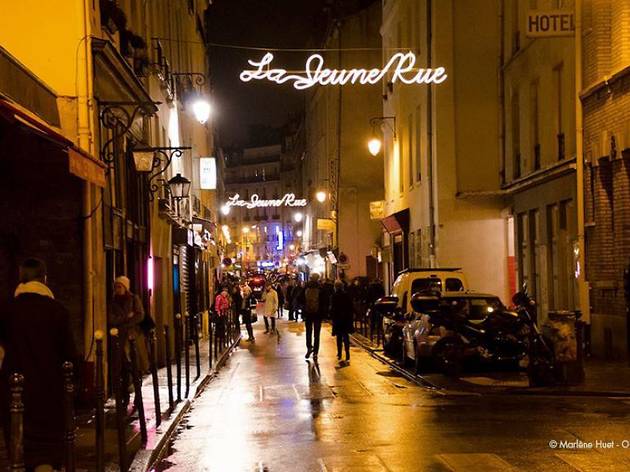 La Jeune Rue
A concept street is taking shape in the heart of Paris
You've heard of a concept store - now how about an entire concept street? That's exactly what's set to arrive in Paris this summer, wedged into a corner of the third arrondissement between Arts et Métiers and République.

Cédric Naudon, a self-styled gastronome, earned his money in real estate on the other side of the pond; on his return to his native Paris, he invested in a restaurant on the Île-St-Louis, Le Sergent Recruteur. A success, this venture pushed Naudon to find for a new project that would marry his two passions: food and design. And although money can't buy you happiness, it definitely can buy you an entire street. Thirty-six properties later and the Rues de Vertbois, Notre-Dame de Nazareth and Volta are undergoing a transformation into a brand-new shopping and eating district.

The area's locals and stray tourists will soon see a range of businesses popping up: a tapas bar, a covered market, a grocery store, an oyster bar, a butcher, a baker and even an MK2 cinema. Although they're all grouped into a retail zone designated 'La Jeune Rue', each property is a world unto itself, with a different international designer taking the reins. Yet they're united by a commitment to ethical sourcing: all the produce will come from solely French suppliers and will have been grown organically, according to ecologically safe standards. But for those of you with the word 'bobo' on the tip of your tongue, don't shout it just yet: Naudon promises that everything will be fairly priced and open to everyone.

With a restaurant and a design shop (Design Box) already up and running, this summer will see the Nord Marais suddenly get a whole lot busier. Let's hope the rue lives up to the hype.