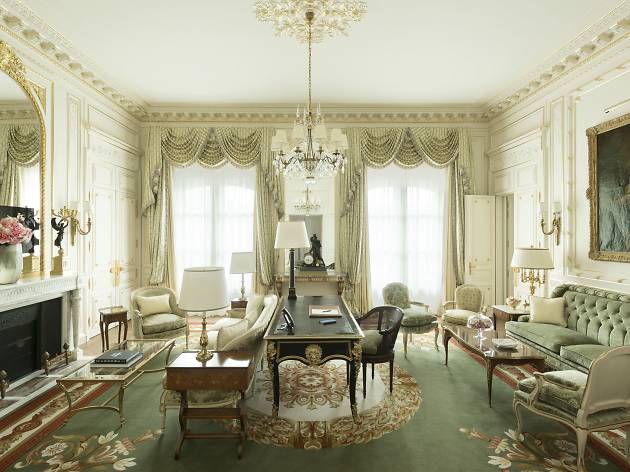 1/5
v.LEROUX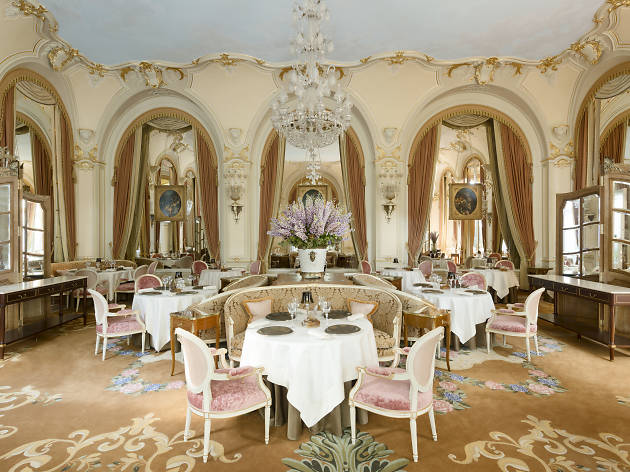 2/5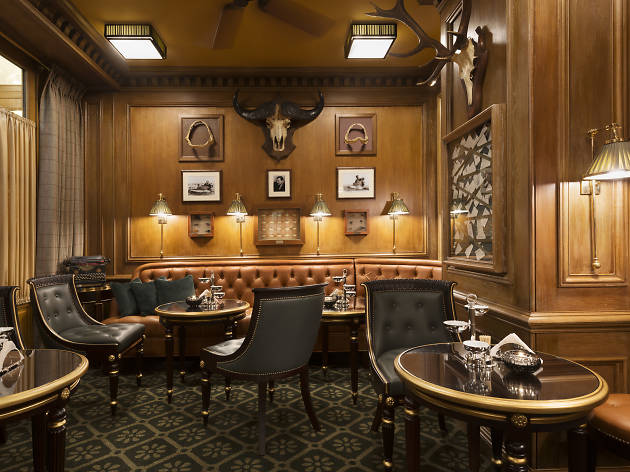 3/5
v.LEROUX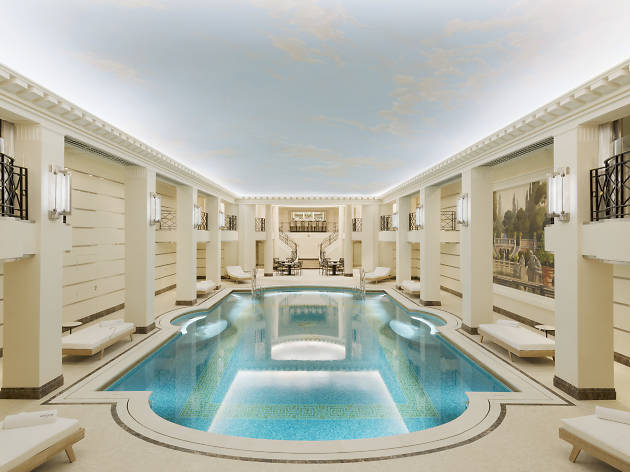 4/5
v.LEROUX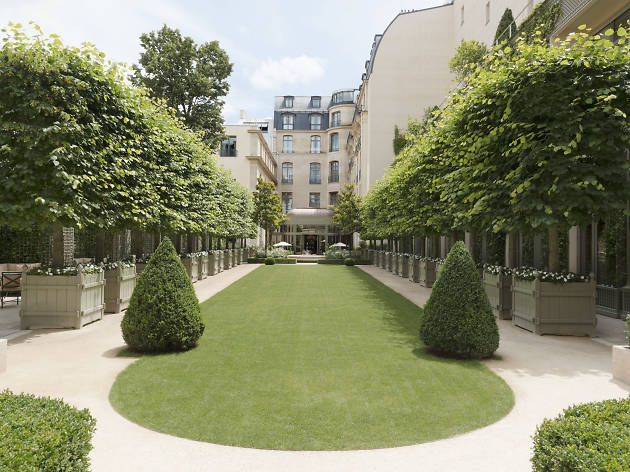 5/5
Time Out says
The most mythical of Parisian hotels.
Rates: from €1,000
Added extras: indoor swimming pool designed by Chanel (to name but one)
Services: wifi, restaurants, bars, spa and tea rooms
What does the most mythical hotel in Paris - or perhaps even the Solar System - look like? Ernest Hemingway described it as "the penultimate step before heaven" and Coco Chanel referred to it naturally as "home". There's not enough time in the day to divulge all the historical anecdotes and name-dropping when it comes to the Ritz. But it's safe to say there are a lot. Let's focus on the new face of the Ritz, which has just reopened after four years of epic renovation work with the aim of reaching new heights of luxury.
While VIPs can slip into the hotel through a private tunnel designed to maximise discretion, most guests enter through the iconicentrance at 15 Place Vendôme. In the midst of guests in trench coats and fur, very little seems to have changed. The atmosphere remains intact with the majestic staircase, the legendary Hemingway bar at the end of the gallery, the signature blue curtains, the gilded wood furniture, the period carpets, the clearly recognisable lamps and lyre-shaped switches. The 2016 version is perfectly in-keeping with the Ritz of yesteryear.
The hotel has nevertheless had a few facelifts. The courtyard, complete with a magnificent fountain, now boasts a beautiful garden terrace which be one of the most beautiful in Paris. The hotel is also home to a huge Chanel spa in the basement with five treatment rooms, a restored swimming pool, a hammam, a sauna and a hairdressing salon. The basement also features a ballroom with the capacity for 400 people.
The upstairs sections of this prestigious hotel have been modernised and seen some technological advances. The rooms might be fewer in number (down to 142 from 152) but are now more spacious. The prices range from €1,000 for the smallest 35m2 rooms to €28,000 for the prestigious 335m2 suites. However, it's still possible to get a taste of the Ritz experience without breaking the bank. The tea and madeleine combo at the Salon Proust and the new trendy Ritz Bar are both affordable options. Or push the boat out a bit further and try the Michelin-star restaurant l'Espadon. The Ritz will give you an unforgettable taste of the good life, one that will stay with you forever. Just don't get too comfortable.
Details
Users say