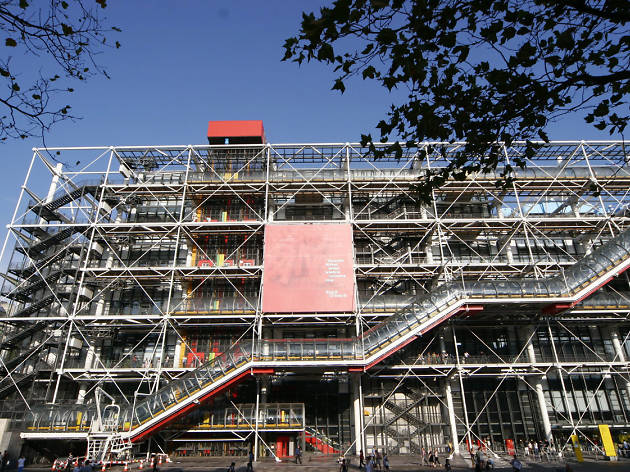 Centre Pompidou: An insider's guide
Do as the Parisians do around the multi-coloured, exo-skeletal Pompidou Centre...
The Renzo Piano and Richard Rogers designed Centre Pompidou (also known as 'Beaubourg') is one of the most iconic and colourful pieces of architecture in Paris. Inside you'll find the largest collection of modern art in Europe - some 50,000 works of art by 5,000 artists, representing Primitivism, Fauvism, Cubism, Dadaism, Surrealism, American Color-Field painting and Abstract Expressionism, of which only a fraction - about 600 works - can be seen for real at any one time.
Avoid the queues by coming after 6pm (the museum is open until 9pm - sometimes later during temporary exhibitions); or you'll just have to grin and bear it.
We have, however, complied this list of the best eateries, bars, shops and attractions around the Pompidou Centre. Follow it and you should be rubbing shoulders with a resolutely Parisian clientele.

For more information on the Pompidou Centre, click here.
Around the Centre Pompidou...