Concert venues in Canal Saint-Martin, Ourcq and Villette
These trendy canal-side quartiers have become a hub for Parisian music-lovers of all persuasions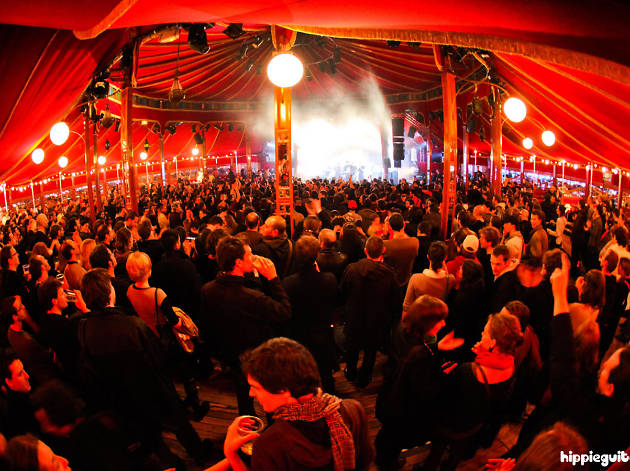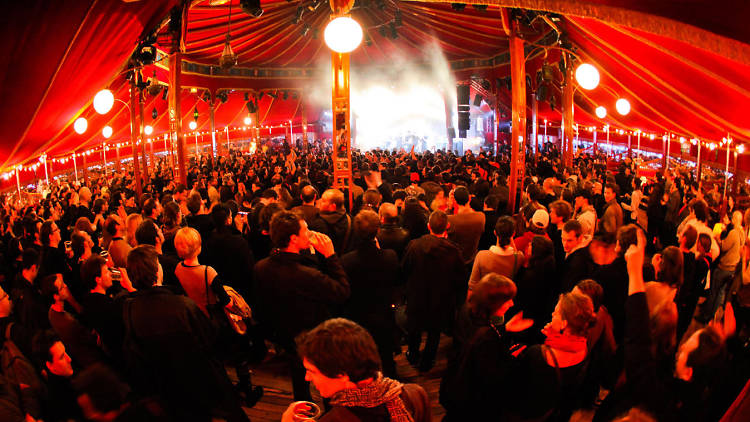 Given their popularity among sociable, knowingly trendy young people, it's no surprise the areas around Canal Saint-Martin, Ourcq and Villette have become a great place for cutting-edge new music venues to thrive. Concert halls and smaller gig spaces are now dotted all along the Canaux Saint-Martin and de l'Ourcq, with a large concentration of venues now based around the 'Cité de la Musique' at the Parc de la Villette. See below for our pick of the best.
Housed in a former warehouse for art deco construction materials, Point Ephémère capitilises on its position next to the waters of the Canal Saint-Martin with a great outdoor area. In 2004 it was an artist's squat of some 1,400 metres squared, which quickly became hugely popular and near permanent – to the chagrin of Paris's City Council. Today, this breeding ground of all things artistic organises exhibitions, concerts and evenings of independent music...
A stylish, big top-shaped venue that's taken over by outside promoters for occasional club nights. There often used to be a world music element, but recently electronic and drum 'n' bass nights have begun to be held here, and, since the demise of Pulp, techno label Kill the DJ has started using the venue. Check the website for details of one-off nights...
Lady Gaga played in this Art Déco style music hall before she was famous, and now streams of artists (both up-and-coming and confirmed) grace the stage for concerts that include pop-rock, slam, chanson française and a sprinkling of jazz and heavy metal. The venue holds between 600 and 800 people, so it's the perfect size for atmospheric, but intimate gigs. It's also in a top spot for a post-concert night out along the Canal St-Martin...
Jazz fans crowd into this hip, no-frills joint to natter, drink and boogie to the consistently excellent live music. Low key it may be but it's still worth looking out for the occasional A-lister - the likes of Spike Lee and Prince have been known to grace the New Morning with their presence as have Stan Getz, Chet Baker, Dizzy Gillespie, and Miles Davis. Even when there's no star draw things rarely laps into MOR territory, New Morning plows a rather more specialised groove...
Paris's new Philharmonie opened its doors on January 14 and started with a bang. The city's culture vultures have been waiting for this moment for close to four decades and haven't been disappointed by the venue's first season of ecclectic line concerts and events. Situated in a working-class corner of north-east Paris by Porte de Pantin, the extravagant new venue aims to democratise classical music, drawing in newbies as well as concert hall veterans...
Located in the 18th-century former convent of Les Récollets, Café A is unique, nestling as it does into one of the corners of this beautiful building of huge white stones. It's an artistic landmark beloved by Parisian initiates – to reach it, you'll need to navigate your way through an iron gate and across a cloistered courtyard. Open until 10pm in winter and until midnight in summer, the huge space is decorated with works by young Parisian artists...