Heads up! We're working hard to be accurate – but these are unusual times, so please always check before heading out.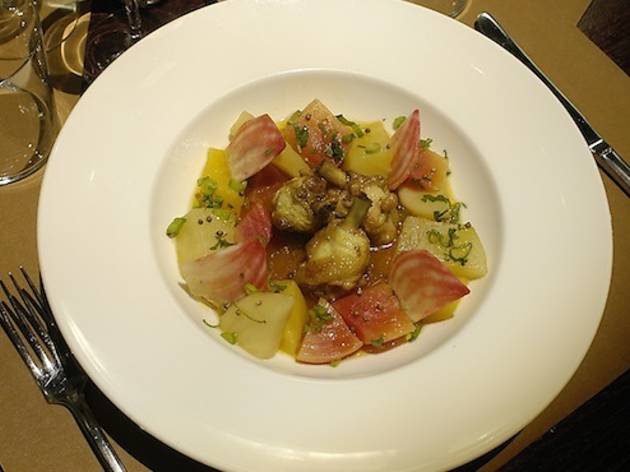 1/6
There are plenty of good popular restaurants around Ile de la Cité and Notre-Dame. Click on the arrow above to start exploring some of our favourites. Think we've missed a great restaurant near Notre-Dame? Let us know in the comment box below.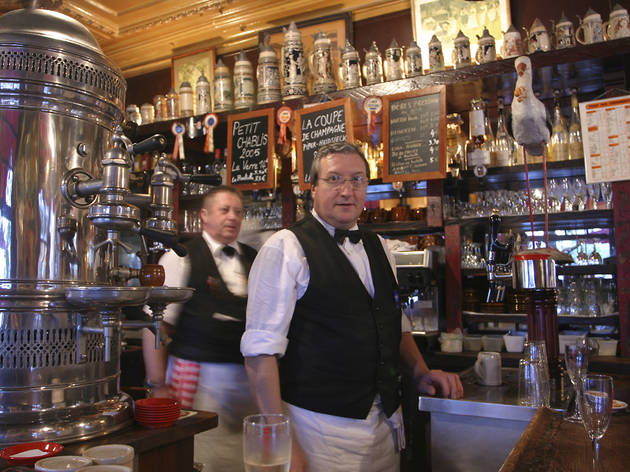 2/6
Happily, this old-fashioned brasserie soldiers on while exotic juice bars on the Ile St-Louis come and go. The terrace has one of the best summer views in Paris and is invariably packed; the dining room exudes shabby chic. Nicotined walls make for an authentic Paris mood, though nothing here is gastronomically gripping: a well-dressed frisée aux lardons and a more successful pan of warming tripes. For more info, please click here.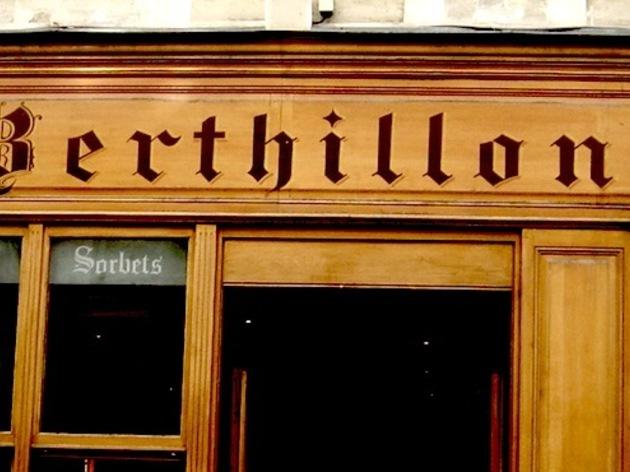 3/6
You can recognize the Berthillon ice-cream parlour and tearoom from the queues of people outside, except (somewhat strangely) in summer when the shop is closed! The flavours change throughout the seasons, but if it's available don't miss the strawberry sorbet, or the bitter chocolate sorbet made without and dairy products. In winter Berthillon offers delicious hot chocolate, made from melted chocolate and cream, and – perhaps even naughtier – a chocolate 'affogato' (a ball of vanilla ice-cream, served in a white porcelain mug with hot chocolate poured on top and topped with praline cream). Don't be put off by the queues – they're rarely for the tearoom itself. For more info, click here.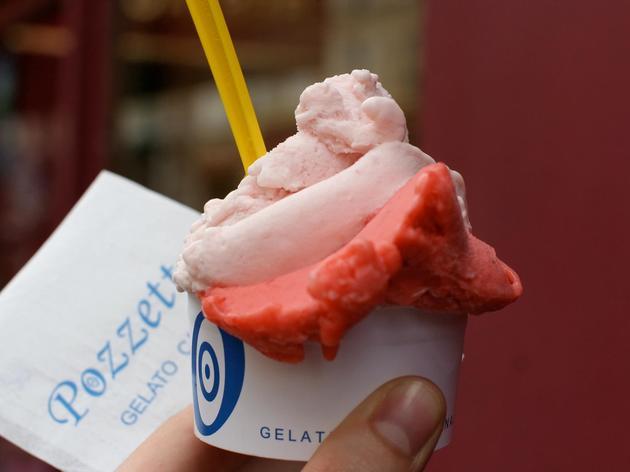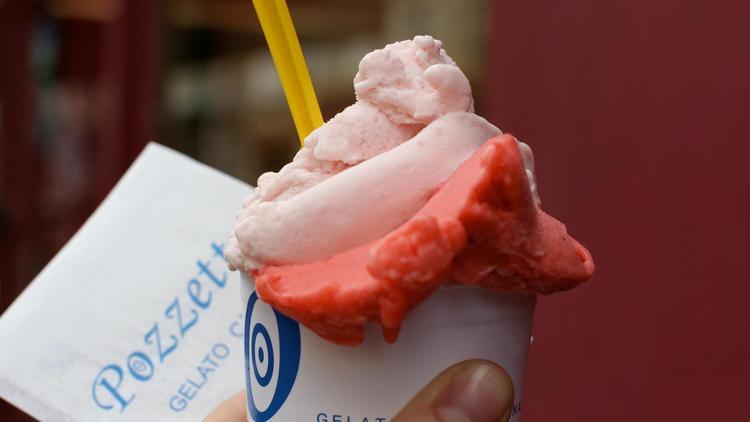 4/6
Pozetto might not be the most famous gelateria in Paris, but it's one of the best, serving classic Italian flavours like gianduia torinese (a Turin speciality of chocolate and hazelnuts from Piémont), fior di latte (made from milk, cream and sugar) and pistacchio (a creamy Sicilian pistachio blend). Fruit lovers are in for a treat too with peach, berry, pear and orange sorbets all made from real fruit. Order your scoop through the little window overlooking Rue du Roi Sicile (€4) and eat it on the go, or sit down on a bench at nearby Place Baudoyer. If you do decide to eat in, the same ice cream costs €7.For more info, click here.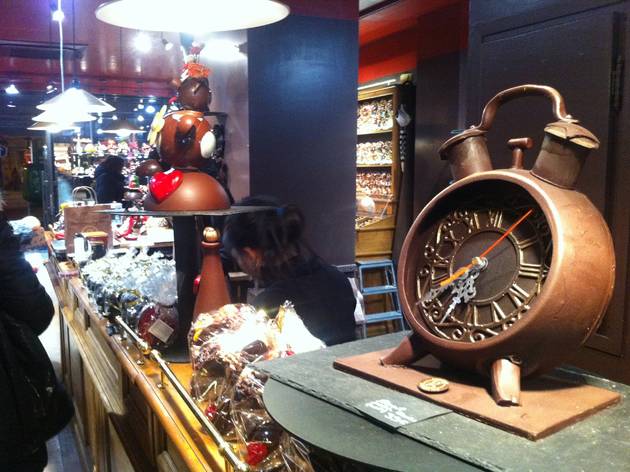 5/6
AB
Chocolate takes on unexpected forms at Maison Georges Larnicol, a chocolatier on rue de Rivoli, specialised in chocolate sculptures (from €29). You'll find everything from red stiletto shoes and giant ladybirds, to pianos and even clocks fitted with real timepieces – all edible of course (except for the clocks' mechanisms!). If you can't afford a sculpture, fill up on 'rochers' (almonds and orange peel rolled in dark chocolate), chocolate-coated marshmallows, biscuits and delicious macaroons.For more info, click here.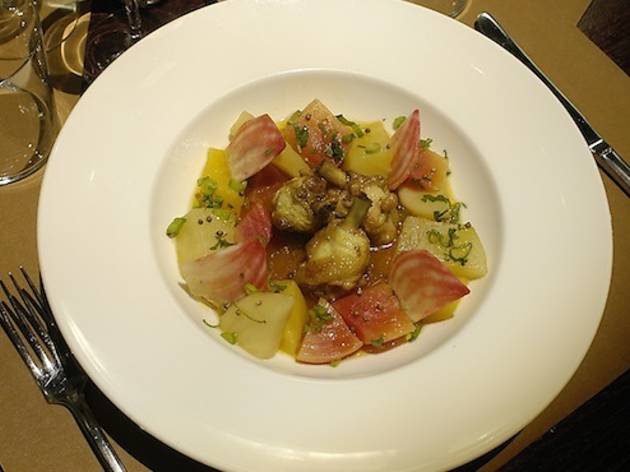 6/6
Antoine Westermann from the Buerehiesel in Strasbourg has created a true foodie destination here. Starters such as tartare of finely diced raw vegetables with sautéed baby squid on top impress with their deft seasoning. Typical of the mains is a cast-iron casserole of roast duck with caramelised turnips and couscous. Even the classic room has been successfully refreshed with black beams, white Perspex panels and a long table d'hôte down one side. For more info, please click here.  
Restaurants near Ile de la Cité
Our recommendations for the best restaurants near Ile de la Cité