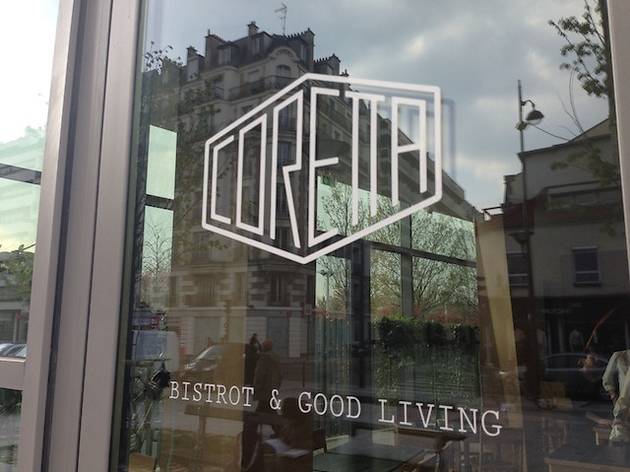 1/6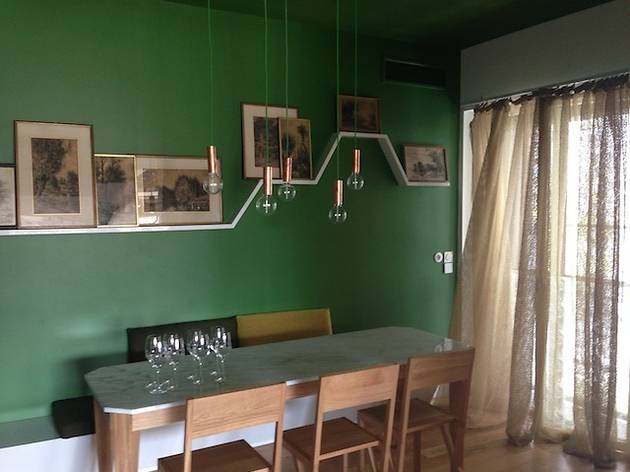 2/6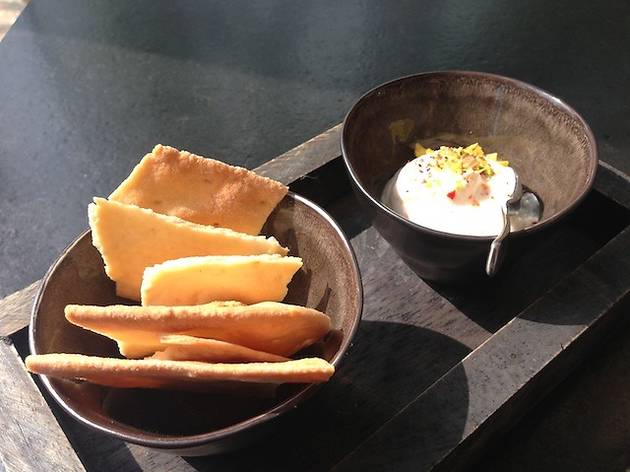 3/6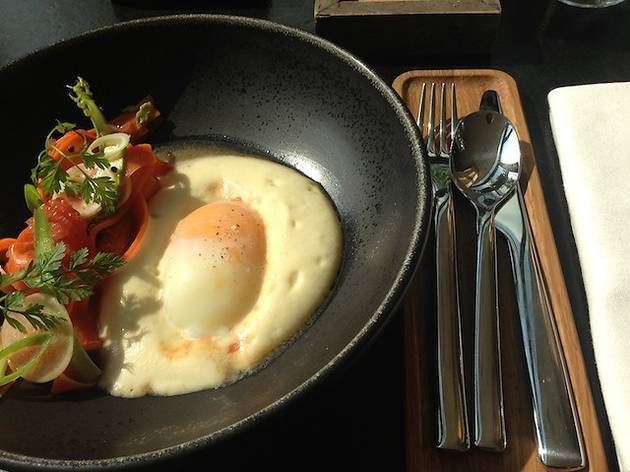 4/6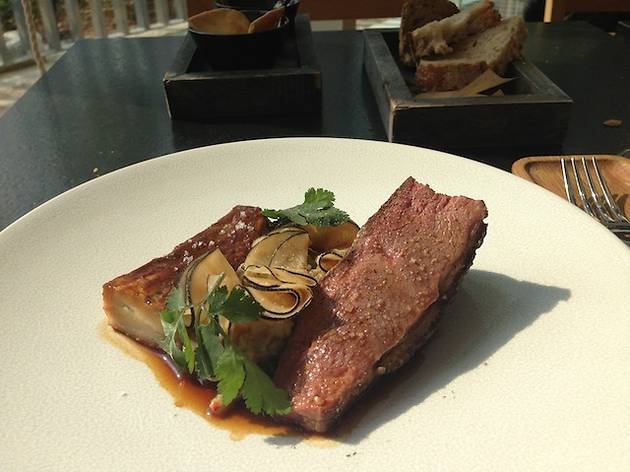 5/6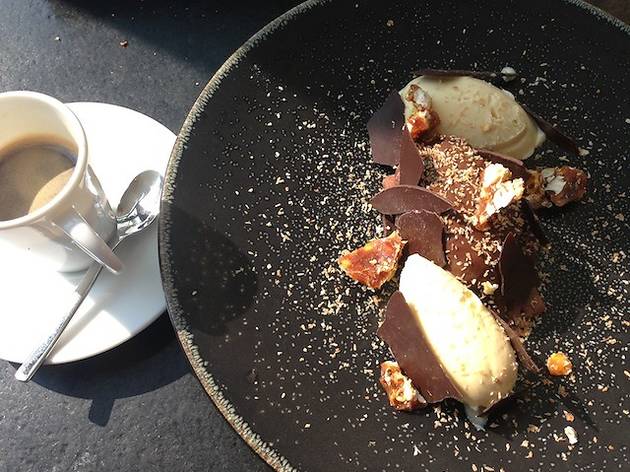 6/6
In Paris's slightly shabby north-western corner, a former SNCF freight yard is undergoing a facelift. Due for full completion in 2015, to visit the area now is to sense the city stretch and sniff the air, explore its new shape, check itself out in the mirror. There's the beautifully landscaped work-in-progress Parc Martin Luther King – at the time of writing a symphony of grape hyacinths, daffodils and cherry trees. There are handsome social housing projects, all glass and balconies and tubs of geraniums. There are businesses, and – of course – restaurants. Leading the charge, on the ground floor of one of those housing projects right on the park, is Coretta. Named for MLK's wife, it's the second venue from Beatriz Gomez and Matthieu Marcant, who started out with Neva Cuisine in the 8th. They've employed Jean-François Pantaleon (formerly of L'Affable) to run Coretta's kitchen, making a band of tried and tested hands with enough oomph to attract attention.

A corner site encased in glass, the space is extraordinarily light and bright – summer will bring shades and some serious a/c (as well as space on the outside terrace, which should bring in the crowds). Pale wooden furnishings with angular legs cluster on the ground floor, rows of hanging plants in the window to one side and a sparkling, bustling open kitchen to the other. Up the broad wooden stairs at the back is gorgeous big area overlooking the park, plus a communal table in a peaceful green-painted corner.

The cooking, while not perfect, holds the attention. An amuse-bouche went the extra mile and more – a cloud of artichoke-flavoured purée both exquisitely light and decadently creamy, dusted with crushed pistachios and piled on to crisp fragments of flatbread – we wouldn't let them take it away when the starter arrived. This was an oeuf parfait: a glistening poached egg resting on a blanket of light but rich foam and flanked by a spritely collection of citrus-dressed carrots, grapefruit, romanesco, spring onions and parsley spun through with black pepper. The sharpness of the vegetables cut perfectly through the eggy richness, the whole prettily presented in a deep bowl and mopped up with crusty brown bread like an insanely sophisticated brunch.

The main was a tender oblong of duck with a miso-scented jus, crisp on top and pink within, plus aubergine three ways – as sharp purée, in origami-like folded slices, and a slightly odd compressed block of the vegetable which didn't really work, but it didn't really matter as there was plenty going on on the plate anyway. Finally, an elegant chocolate ganache with shards of dark chocolate and a scattering of caramelised popcorn. This was flanked by scoops of corn ice cream – another slight disappointment, as with the best will in the world that flavour just didn't work as a sweet. But again, the generosity, panache and complexity of the dish won out.

This isn't your average bistro, so don't expect your average formule prices, but two lunchtime courses for €33 (three for €39) isn't too bad a deal for cooking for this quality. With a bright, floral glass of New Zealand Dashwood Sauvignon Blanc from a compact but interesting list, and a coffee that came with its own caramel-topped, vanilla cream-filled choux bun, this was a stimulating, memorable lunch that made us want to come back for more. As the park develops and expands, the new 17th finds it feet and Coretta overflows onto the pavement, we're pretty certain that we will.
Venue name:
Coretta
Contact:
Address:
151 bis
Rue Cardinet
17e
Paris


Opening hours:
Mon-Fri 12.30pm-7.30pm
Transport:
Metro Brochant
You may be interested in: