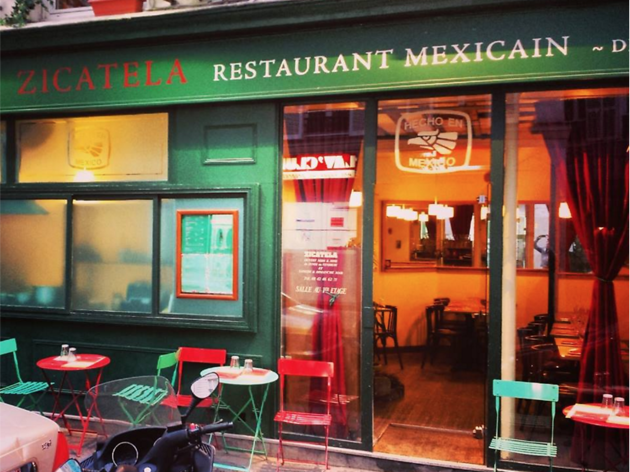 1/10
DR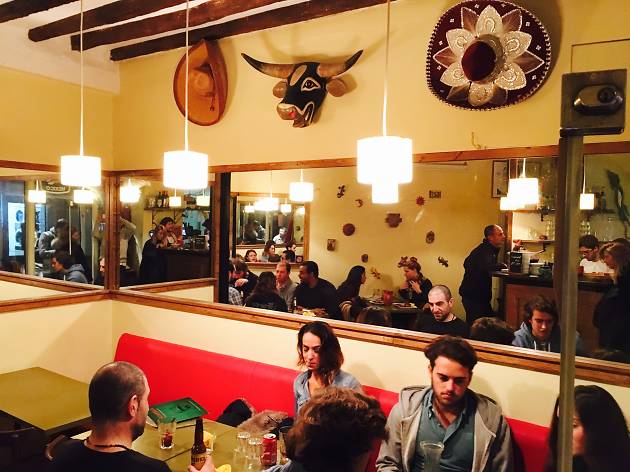 2/10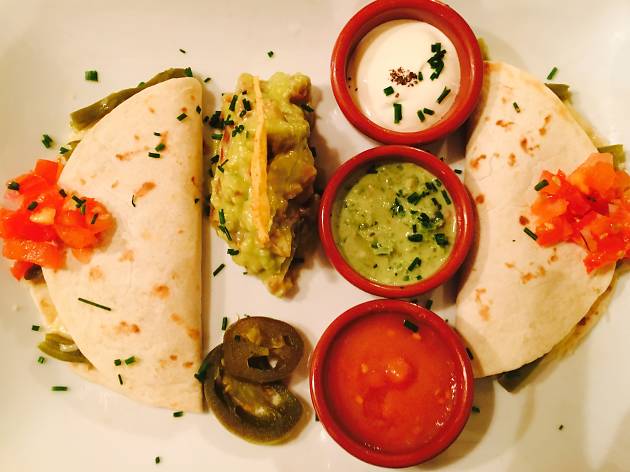 3/10
La Quesadilla de nopales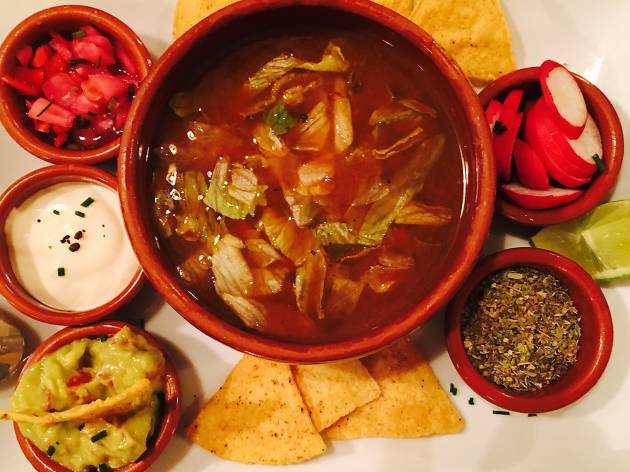 4/10
La soupe emblématique du Mexique : la Pozole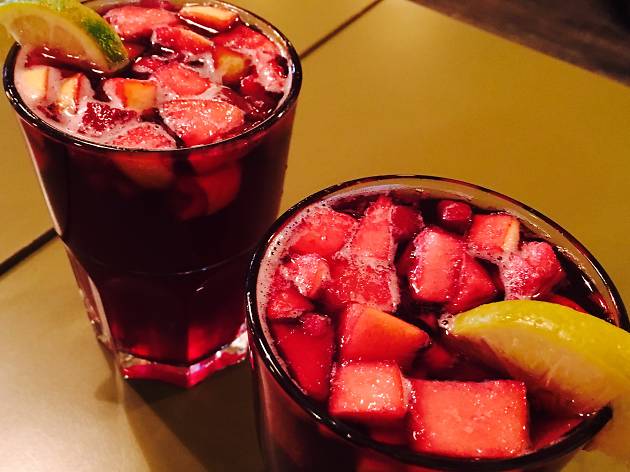 5/10
Sangria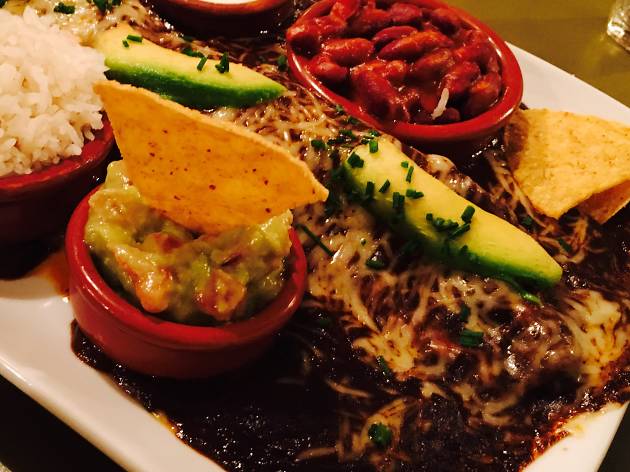 6/10
L'Enchilada de mole negro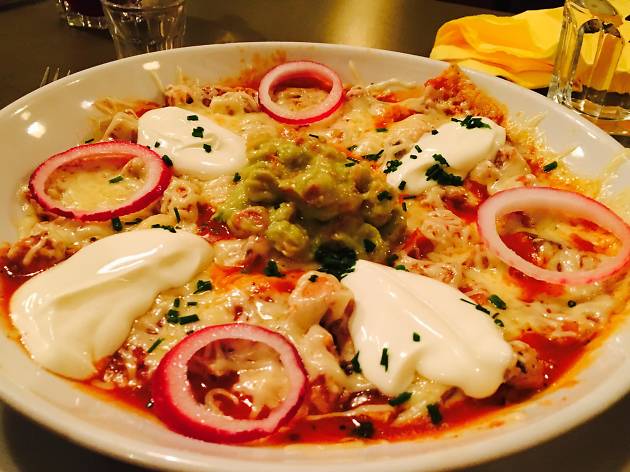 7/10
Une Chilaquiles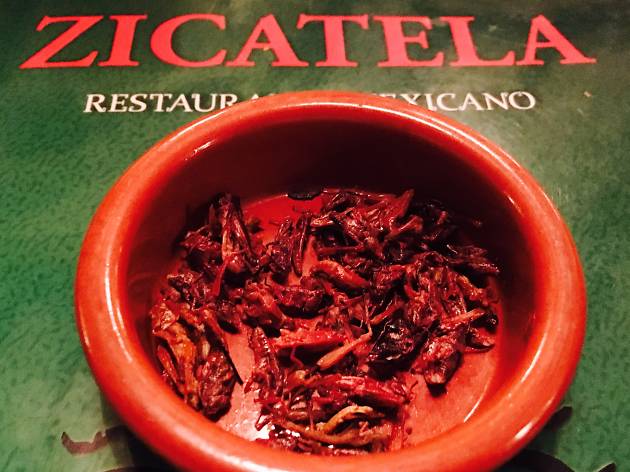 8/10
Des chapoulines ( sauterelles ) pour le croquant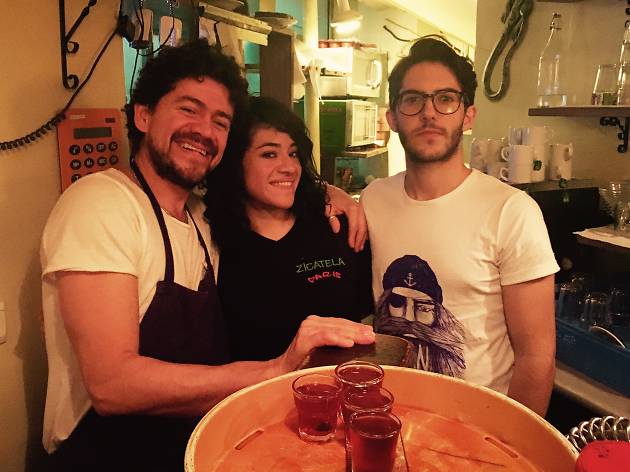 9/10
Pepito, Miriam et Guillermo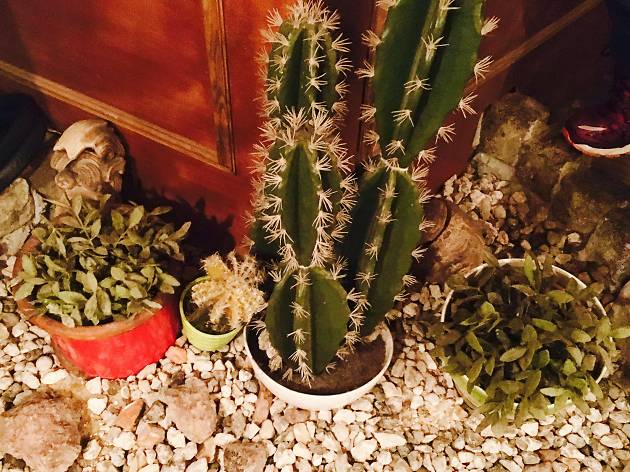 10/10
Zicatela's fantastic traditional Mexican cooking takes in everything from an ambassador's favourite enchilada to crunchy grasshoppers.
Named after a beach in the Mexican port town of Puerto Escondido (renowned for its surf-friendly waves, glorious sunshine and fine traditional Mexican cooking), Zicatela is a small restaurant serving big, generously piquant dishes, just around the corner from the Folies Bergère in the 9th arrondissement.

For an immediate hit of spice, kick things off with a brilliant traditional pozole soup with pork or chicken, chilli, lime and white cacahuazintle sweetcorn (€6). The nopal cactus quesadilla, which comes with a fantastic homemade guacamole and three different grades of hot sauce, is the more filling and also more fiery option. If you need cooling down, it's time for a glass of the house sangria.

Mains include the bold mole negro enchilada, with chicken, cocoa and chilli sauce and melted cheese (apparently a favourite of the Mexican ambassador to Paris), and the chilaquiles (a tortilla with sweetcorn, chipotle sauce, chicken, melted cheese and crème fraîche, €10). By this point, the deadly combo of spice and sheer amount of food may make you feel like you're about to explode, but don't leave Zicatela without sampling a dish of crunchy, lemony grasshoppers.

TRANSLATION: HUW OLIVER
Venue name:
Zicatela
Address:
8 rue Geoffroy-Marie
9e
Paris
75009

Do you own this business?