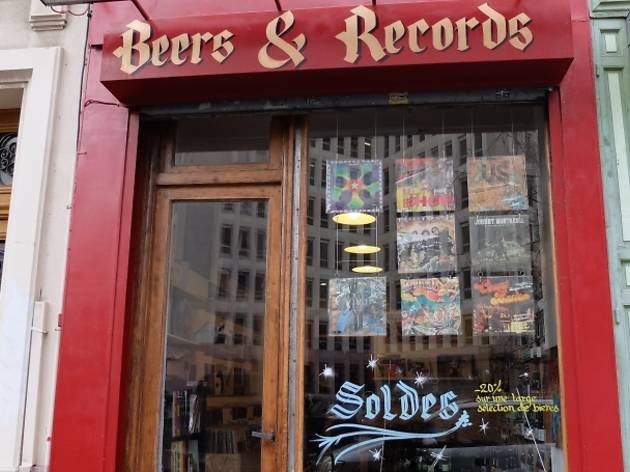 1/9
© Nicolas Hecht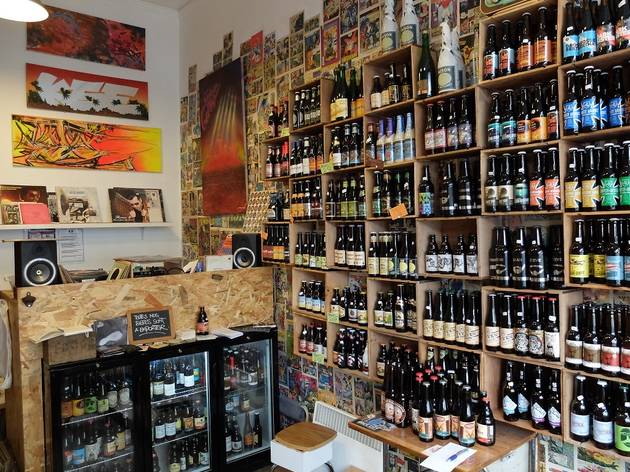 2/9
© Nicolas Hecht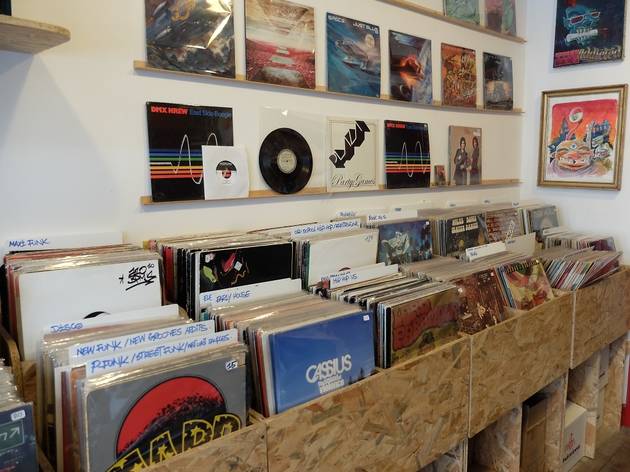 3/9
© Nicolas Hecht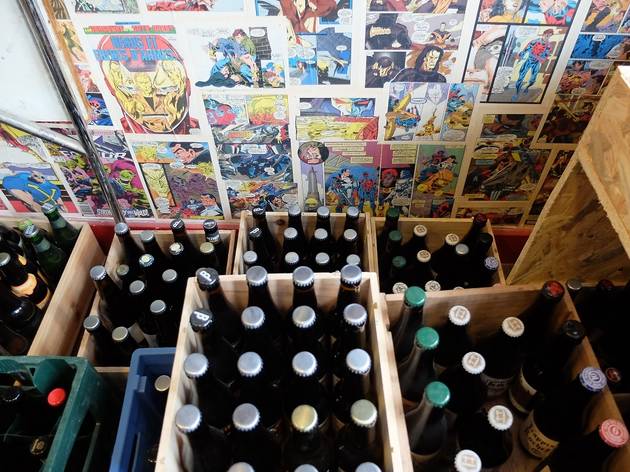 4/9
© Nicolas Hecht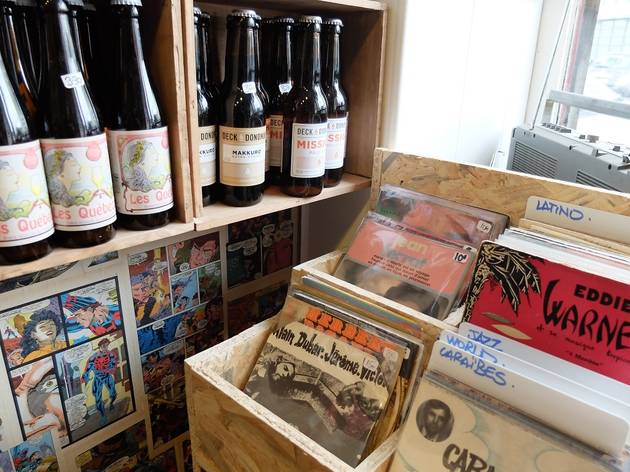 5/9
© Nicolas Hecht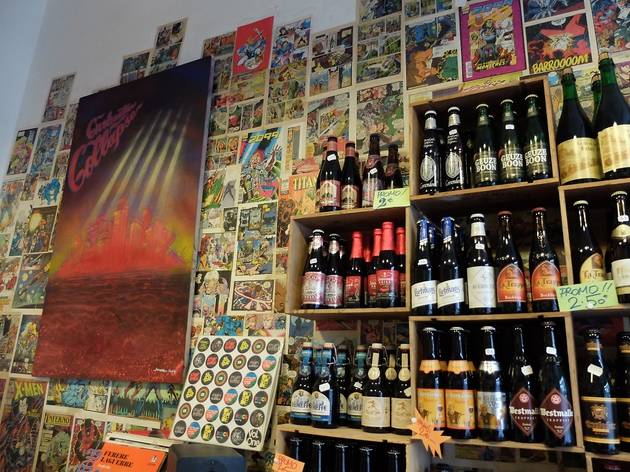 6/9
© Nicolas Hecht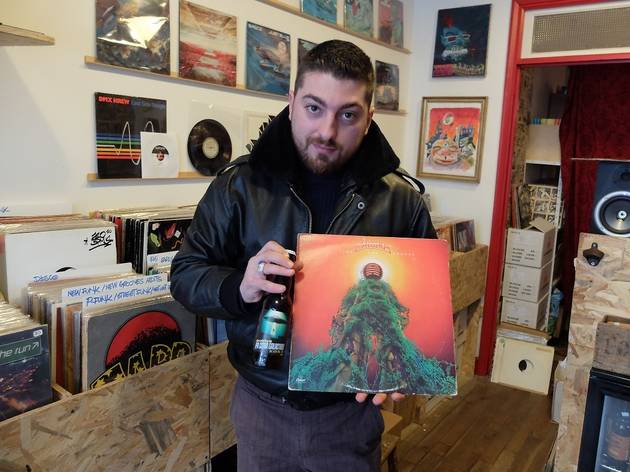 7/9
© Nicolas Hecht
Un disque de Caldera (jazz fusion 70's) avec une IPA Citra Galactique pour partir bien bien loin là-haut.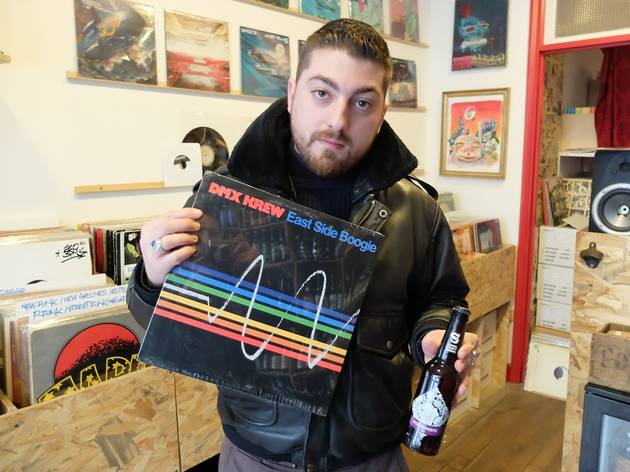 8/9
© Nicolas Hecht
Une Soundwave de chez Siren, bien fruitée et pleine de houblons californiens, avec le 'East Side Boogie' de DMX Krew et sa new électro funk au bon goût années 1980. De quoi réconcilier Est et Ouest.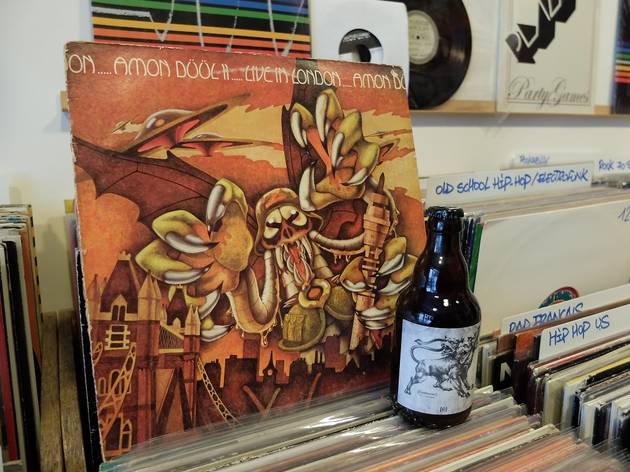 9/9
© Nicolas Hecht
Et pour finir, une triple de la brasserie de l'Etre, la très bonne et épaisse Cerberus, avec un bon gros rock psyché qui tache (oui, mais fluo).
Refresh your music collection at Montreuil's first record store. The best part? It sells beer too.
For a while it was tough to find a store selling LPs in Montreuil. But that's a thing of the past now that Amadeo, a local who's lived in the suburb for eight years, has established Beers & Records, offering both vinyl discs and a selection of artisanal beers, because the two go so well together.
Inside we found records both old and new that span a wide range from soul, funk and jazz to electronic music, rock and hip hop (prices start at €2). Amadeo updates the stock continuously with new finds but even if you don't stumble upon the perfect record, you can still take home some beer. The store stocks great brands like La Montreuilloise, La Parisienne, Deck & Donohue and La Trappe, all at prices that won't break the bank.
According to Amadeo, the store will also soon start stocking bottles of Scottish whisky as well. Records and whisky – another perfect combination we can totally get behind.
TRANSLATION: MARIA THOMAS
Venue name:
Beers & Records
Contact:
Address:
7 bis rue de Vincennes
Montreuil
93100

Opening hours:
Mon-Sat 11.30am-8.30pm
Transport:
Metro: Croix de Chavaux