Shopping: Slogan streetwear
We pick out our favourite tops emblazoned with text, from the frivolous to the serious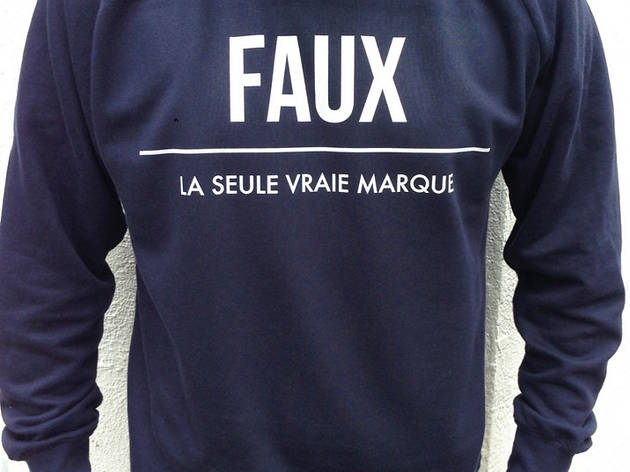 1/8
When Atelier Amelot first opened its doors in 2007, its ethos centred on a high-concept hybrid of music and fashion. Your t-shirt or hoodie would come in a vinyl sleeve, packaged with a code that unlocked an online music download. Even if the concept's shifted a bit since, the creative spirit behind it is still very much alive – as proved by its only actual brand, the 'Faux' sweater. The cotton's soft, and the slogan is wonderfully cynical.100% cotton jumper – €40125 Rue Amelot, 11eFor more information, click here.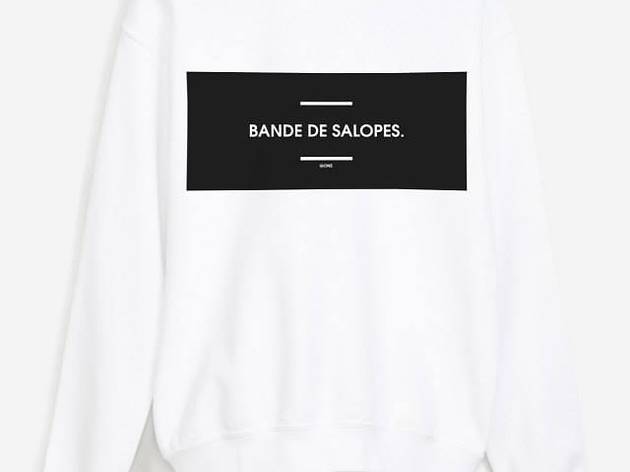 2/8
No use combing the web for information on Gone – you won't find much. Since 2013, the brand has been putting out text-heavy tees and sweaters through the e-shop Rad, and nowhere else. The design is resolutely minimalist, but the slogans compensate with some colourful language – 'Bande de salopes' (Bunch of slags) – and bonkers Engrish-esque syntax – 'Il faut que je me fasse très bonne' (I need to do myself really well).€39Exclusively available on Rad.co/fr.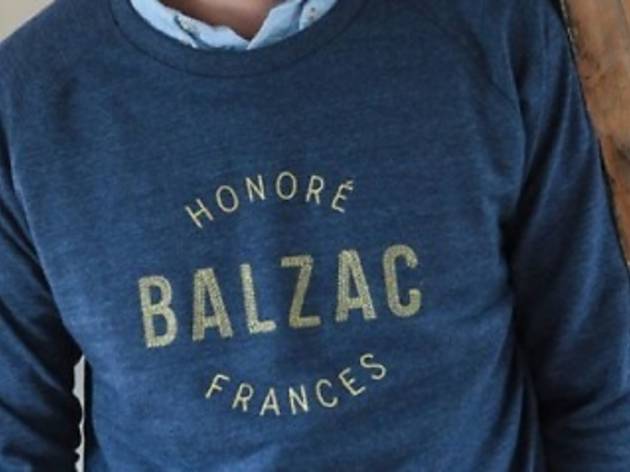 3/8
Polka-dot collars, snazzy bow ties and sleek sweaters: welcome to Balzac Paris, a small French outlet with a big future. Conceived by a trio of troublemaking designers (Victorien, Chrisoline and Charles), the brand only covers authentic made-in-France clothing; many of their lovingly sewn sweaters are made in Lille. Keep an eye on them.Recycled polyester and cotton jumper – €958 Rue du Faubourg Poissonnière, 10eFor more information, click here.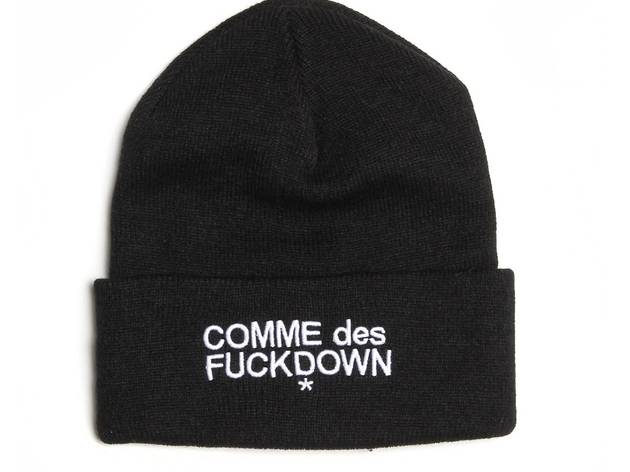 4/8
You'll surely have picked up on the reference to Japanese designer label Comme des garçons. Conceived by the American Russ Karablin, the SSUR brand has put out a range of streetwear stamped with this irreverent catchphrase, which can equally be taken as a jibe at its Japanese competitors and as a corruption of 'Calm the fuck down'. Coming in stylish monochrome hues, the range has gained notoriety as the make of choice for hip-hop group A$AP Mob, which has done no harm to its cool factor.Cotton fabric hoodie – €40Available on Asos.fr.For more information, click here.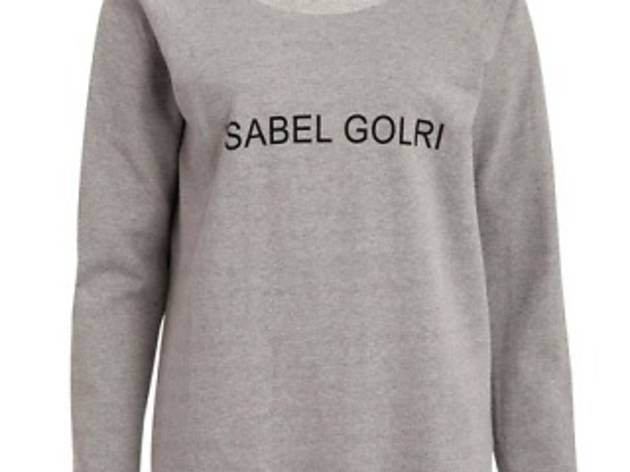 5/8
For the benefit of anyone who's been living under a rock these last few years: Isabel Marant is the much-hyped designer responsible for those trainers with heels and velcro straps, much imitated but never bettered. The master of androgynous chic would surely appreciate the cheeky reference that adorns these tees and sweaters ('Golri' is slang for 'laugh', while 'Marant' means 'funny' – a bit stretched, we know). The smart-alec pun will appeal to the trendy crowd, but the clothes themselves are a joy to wear, the (organic) cotton every bit as comfy as a pyjama top.Organic cotton sweater – €55Available on Citadium.com.For more information, click here.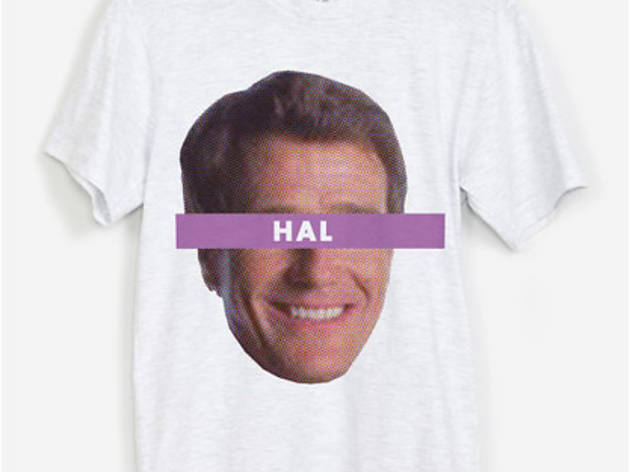 6/8
Has the 'Breaking Bad' series finale left a gaping hole in your life? If so, you can start filling it with a sweater from this new range designed by Jane Miraise for Rad. Each loose-fitting cotton and polyester top comes stamped with a classic quote from one of the big shows of the moment, from Barney Stimson's 'Suit Up!' in 'How I Met Your Mother' to Sheldon's nerdtastic 'Bazinga!' in 'The Big Bang Theory'.€39Available on Rad.com.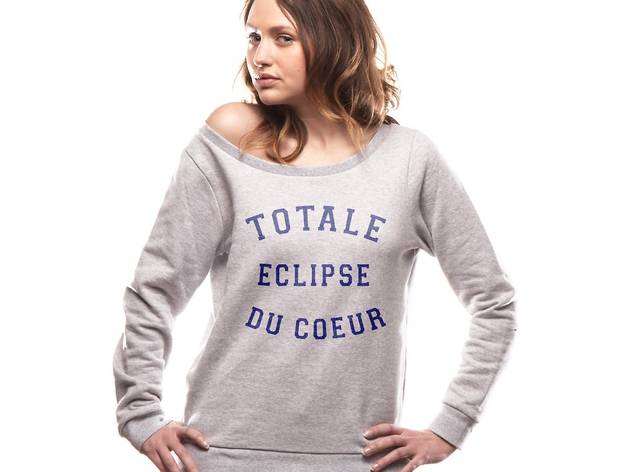 7/8
Some of their designs are a good deal snazzier than others, but this Bordeaux-based e-shop has nevertheless carved itself a niche for tops branded with novelty slogans – with an emphasis on classic pop and rock tunes. Their sweaters and t-shirts, made from pure cotton, come in a variety of sizes, and indeed of musical persuasions: you'll find nods to everyone from AC/DC to Bonnie Tyler in the collection.Fleece top – €59Available on FrenchDisorder.com.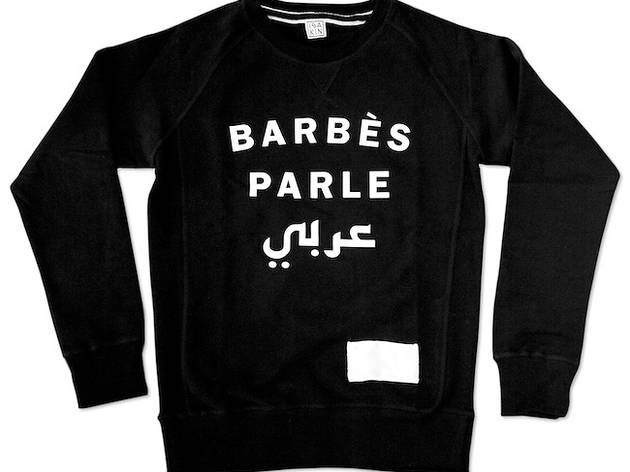 8/8
Montmartre is where it's at – at least according to the guys at ParisxNord, a sweatshirt brand that cares about what it means to be Parisian. Their bold designs, built from simple fonts and an uncluttered logo, come stamped with a strong sense of northern Parisian identity – 'the real Paris', as they put it. In the same mould, we also have the 'Barbès parle' jumper, which with its Arabic letters captures the multi-ethnic character of the Barbès neighbourhood. Both are stocked by Isakin; the ParisxNord range is also available from lifestyle store Colette.Cotton jumper – €809 Rue André del Sartre, 18eFor more information, click here.