Heads up! We're working hard to be accurate – but these are unusual times, so please always check before heading out.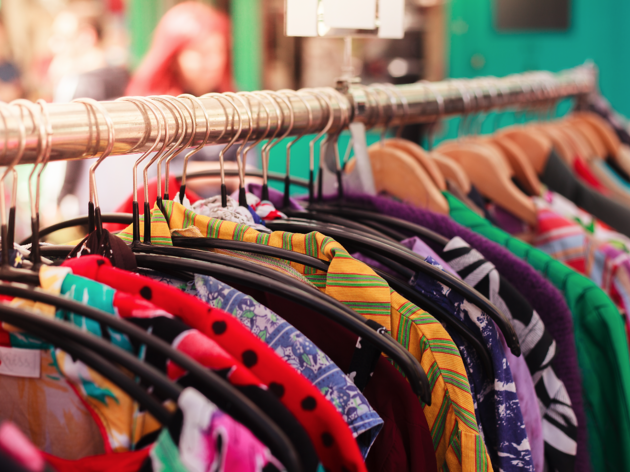 The 11 best vintage shops in Paris
Fancy jazzing up your wardrobe? Turn up a second-hand steal at one of these excellent vintage shops in Paris
If ever there was a time to replenish your clothes racks, it's now. You're in Paris, home of Dior's New Look, after all, and we reckon you should get cracking on your own personal style revolution before you leave. The department stores and fashion boutiques of the Left Bank may be a touch out of your price range, so your best bet is the host of affordable vintage clothes emporiums sprinkled around Montmartre, the Marais and elsewhere. You could spend hours rummaging the racks, rails, baskets and piles of clothes and accessories that fill the following brilliant vintage shops in Paris. So splash the euros and spruce yourself up – you won't regret it.
RECOMMENDED: Full guide to the best shops in Paris
Best vintage shops in Paris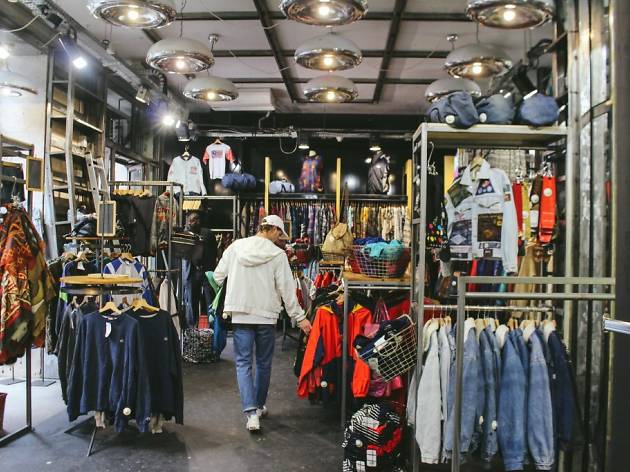 The trailblazer of the Rue Étienne-Marcel revival is filled with hoodies, casual shirts and washed-out jeans. Brands such as Gas, Edwin and Pepe Jeans accompany pricey, good-condition vintage garb. Kiliwatch is also a prime spot for shoes by labels like Puma, Fred Perry and INK, designer sunglasses and even watches. In short you could switch up your entire look under this one (rather hip) roof.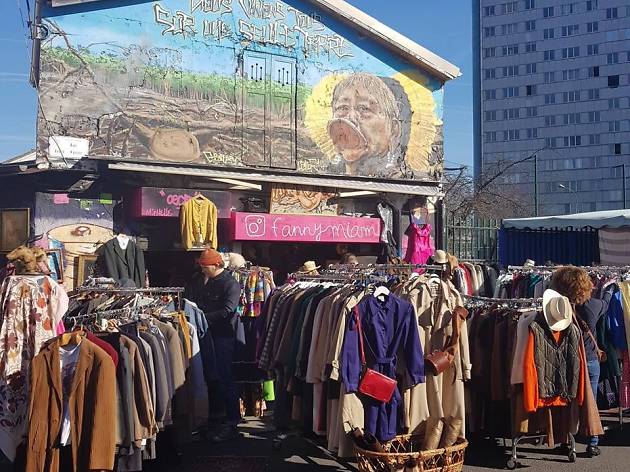 Just beyond the périph', near the Porte de Clignancourt, Fanny Miami draws in passersby with its eye-catching graffiti-splashed exterior. Fashion stylists and amateur fashionistas alike flock to this recently opened vintage shop which brims with an excellent selection of second-hand clothes spanning '30s lingerie, '80s cocktail dresses, cowboy boots and glamorous coats from all eras. Prices are reasonable (think €20 for trousers, €10 for belts).
Like in any second-hand store worth its name, here you'll find '80s dresses, leather bags, boots, skirts, jeans and so on. Where Episode stands out from the rest is through its organisation – you have to rummage, but it's amazingly well arranged, and prices are reasonable; around €10-€15 for a shirt or €30-€40 for a military-style fur coat that'll see you through winter. Plus, for once, there's a good selection for men as well.
This is the kind of place you'd come if you wanted to get street-snapped outside the Grand Palais during Fashion Week. Owner Célia isn't just a seller: she worked in art before becoming a vintage clothes specialist, and hand-picks then 'edits' all her offerings. That means you know you'll come away with an outfit that's truly one-of-a-kind. The original clothes range from the '40s to the '90s, but the end results are dazzlingly contemporary.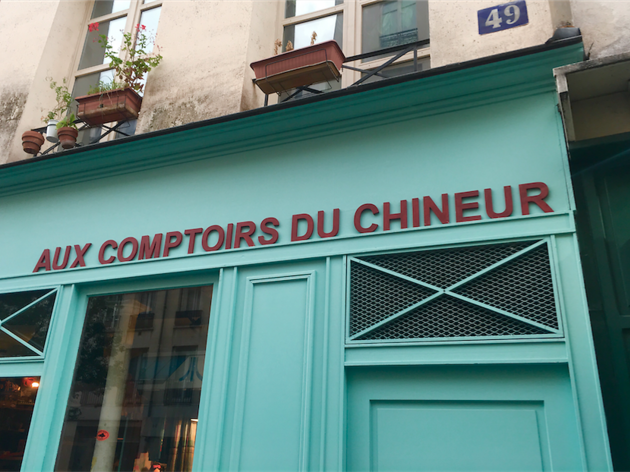 5. Aux Comptoirs du Chineur
If you need a rip fixed or a button replaced, and happen to be in the Marais, you're in safe hands at Aux Comptoirs du Chineur. (Almost) any damage can be repaired here – just jump in the queue and ask. Part vintage shop, part record store, part bric-à-brac boutique, this place is hard to pin down, but rummage through the mountains of second-hand goods and you'll almost certainly turn up a winning souvenir.
Feeling a little under-dressed in the City of Light? Prisca brings together high-end retro outfits from the biggest French designers of the 20th century – think Saint Laurent, Courrèges, Dior and Carven originals. For vintage luxe, there's nowhere better. It may be expensive and feel more like a museum than a shop, but dig deep and you'll end up with a look to rival any Catherine Deneuve.
The sign outside may be misleading (it reads 'coiffeur', 'hairdresser', and looms proudly over the door), but this cute boutique in the Marais is actually one of the area's most renowned vintage clothing stores. A dusty smell seemingly trails customers around the ever-so-slightly chaotic shop, which overflows with dresses, skirts, denim jackets, coats, trousers and leather jackets, as well as an eclectic range of accessories. There's plenty of choice here, and most of the stock is cheap.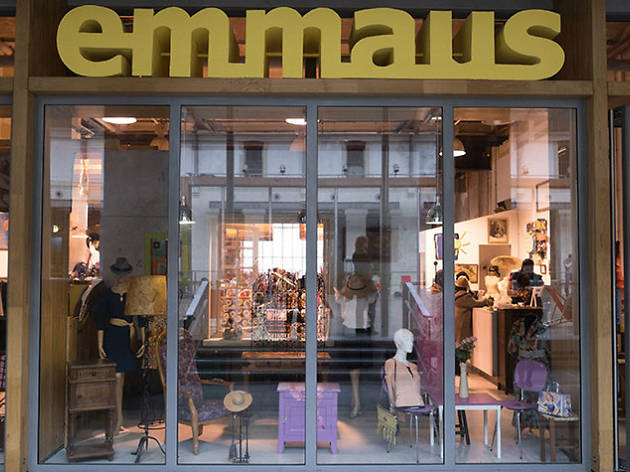 The Emmaüs bric-à-brac store is hidden in the heart of the 104 cultural centre, a great little address where you can mix with the ever-present hip-hop dancers to bargain hunt in a boutique done out like someone's apartment. The atmosphere is welcoming, and the stuff on offer more or less well organised. At the back of the main room there's a small library with books, CDs and vinyl, on top of endless rails of clothes, shoes, furniture and more.
Mad about Mad Men? Dotty about Downton? Come to Mamie Blue and soon you'll be able to dress the part. This 9th arrondissement store overflows with period pieces spanning literal centuries. Whether your style's more Draper or Lady Crawley, there'll be a suit or dress to fit the bill. Don't expect Adidas ski jackets here – this one's for true ladies and gents.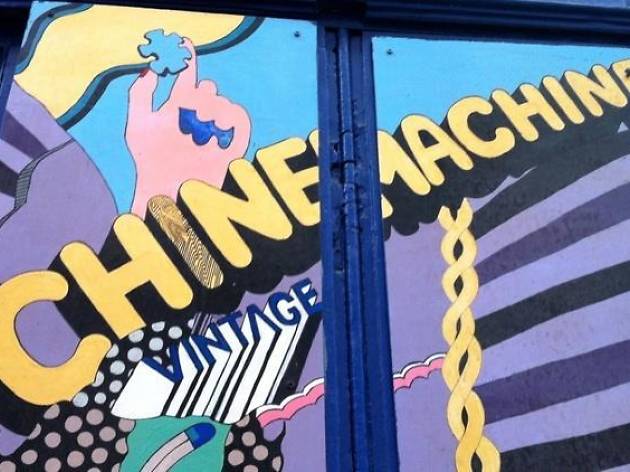 With its crackling television sets, blue-lipsticked mannequins and dated new wave soundtrack, vintage clothes store Chine Machine is as wacky as they come. And that extends to the garms: whether it's tunics entirely made of clocks or thigh boots with golden rims, the racks are filled with eccentric finds. Dresses start from €3, jackets €15 and leather bags €7.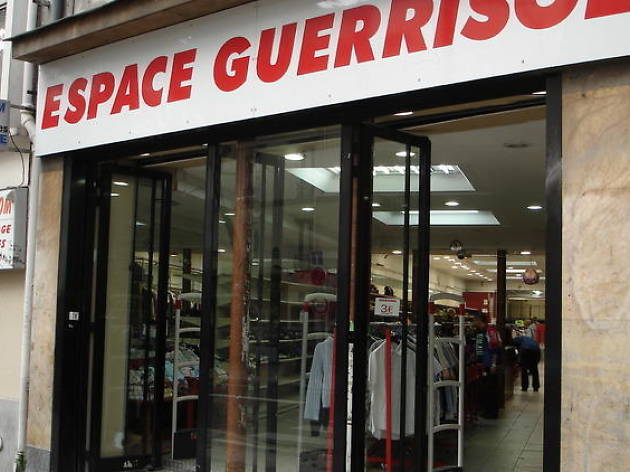 Roll up your sleeves and dig into Guerrisol's never-ending racks of second-hand clothes. A lot of it is tat, but every so often (and often enough for Guerrisol to be the most popular shop of its kind in Paris) you'll find a real gem. It's particularly good for blokes in need of a suit. And the ladies' shoe section often has a wide selection. Just wash before you wear: as your nostrils will inform you on the way in, Guerrisol smells like Eau de Charity Shop.
Not done bargain hunting yet?
If you're looking for a classy, time-worn curio to remind you of Paris across oceans and continents, you could do worse than a trip to one of its many brilliant flea markets. And for exquisitely fresh grub – admittedly less transportable – there are also innumerable excellent food markets in Paris that can deliver.