Disneyland Paris
Rides, restaurants, tips - everything you need to know about Disneyland Paris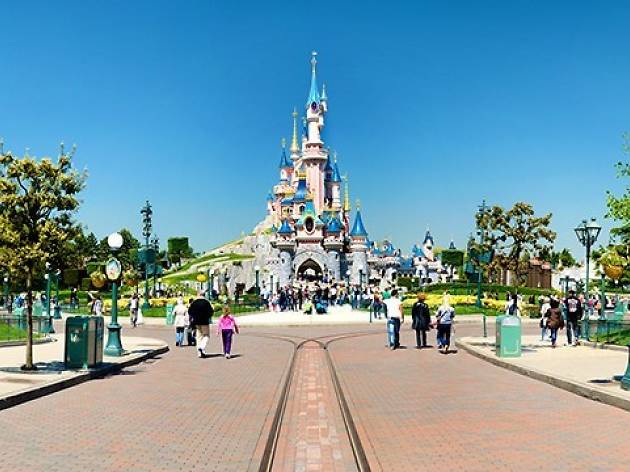 Disneyland Paris. The mecca of family fun, with two parks to explore (Parc Disneyland and the special effects-oriented Parc Walt Disney Studios), as well as the Disney Entertainment Village (restaurants, bars and nightclubs), numerous hotels, and restaurants, the whole adventure can seem daunting. Here, we unpick the Disneyland Paris experience, with the best things to do for kids of all ages, as well as rides, restaurants and Disneyland Paris hotels for the whole family.
Check out an interactive map of all the Disneyland Paris rides here.
Disneyland Paris for kids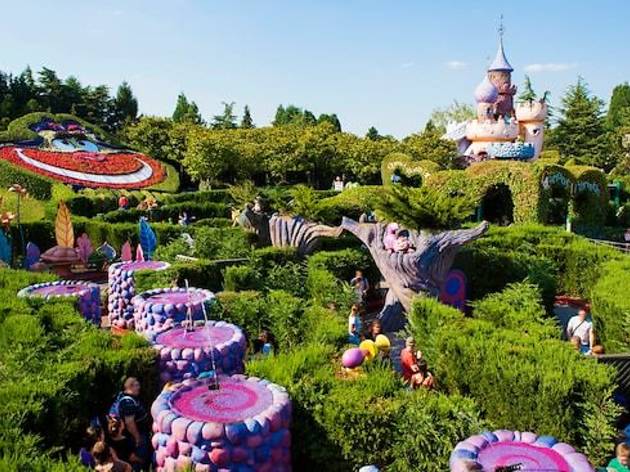 Things to do with young children
Little ones get a kick out of Fantasyland, in the main park of Disneyland Paris, where the Cheshire Cat and the wicked Queen of Hearts await in Alice's Curious Labyrinth. Plus It's a Small World takes you on a musical adventure past automated toy soldiers and animals.
Meanwhile, over in Discoveryland, kids love helping Buzz save the world from little green men in the delightfully noisy Buzz Lightyear Laser Blast.
For older children (and daredevils of all ages)
Disney's latest adrenalin ride, the Twilight Zone Tower of Terror (Walt Disney Studios, Production Courtyard) takes the brave to the top of an old Hollywood hotel, before sending them plummeting down a 13-storey lift shaft; and the Rock 'n' Roller Coaster in the Back Lot takes off at mega speed, before hurtling round hairpin turns and loops to the funky rhythm of Aerosmith.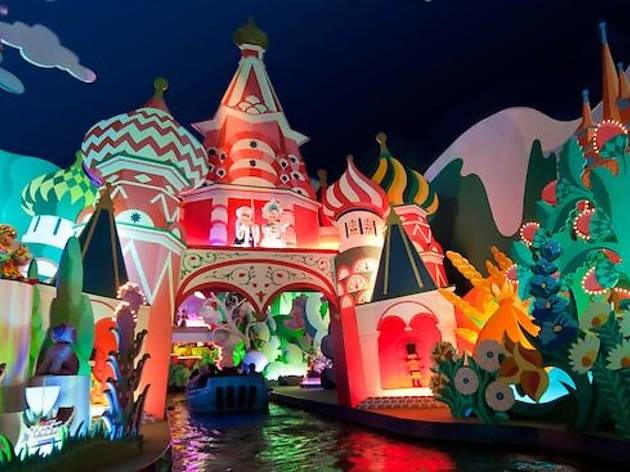 If you've got very little ones, Wednesday is the best day to come
Not so much a fan of head-spinning rollercoasters and the like? And the kids are too small to do them anyway? The best thing is to come on the special 'jour des enfants' – 'kids day' – every Wednesday, which allows easier access to some of the more serene, toddler-friendly rides and attractions.
Disneyland Paris for the family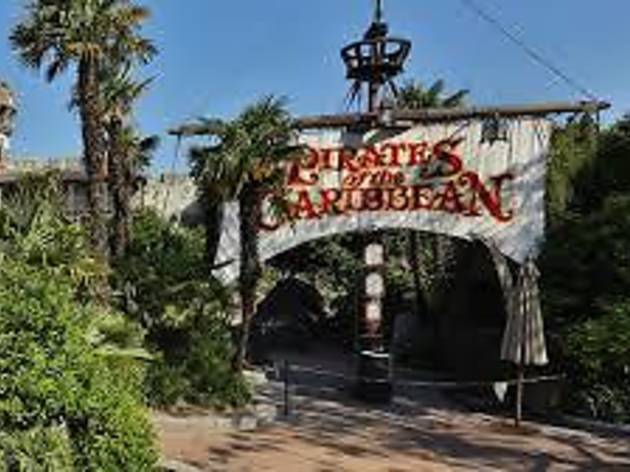 Without doubt, the best family ride is the Pirates of the Caribbean in Parc Disneyland's Adventureland, where you will experience a ghostly pirate attack. Also fun is Star Tours, a Star Wars adventure in Discoveryland that sees you dodging objects and flying at top speeds to destroy the Death Star. And Moteurs Action, Stunt Show Spectacular! – in Walt Disney Studios Back Lot – leaves you marvelling at the stunts of a live film shoot.
Tips for visiting Disneyland Paris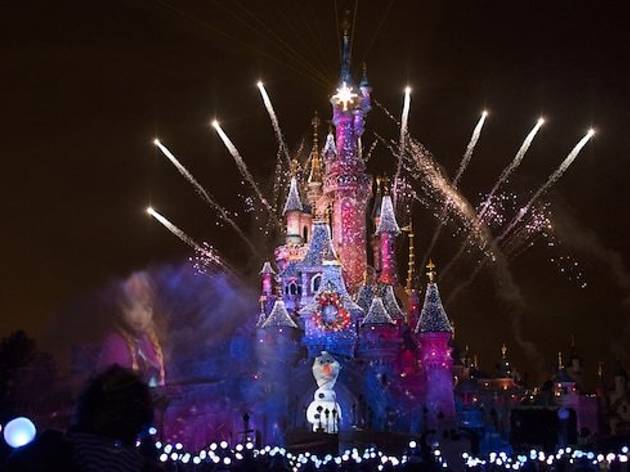 See the magic of Disneyland during festive periods
Disneyland Paris really works its magic at Christmas and Halloween, but make sure you book ahead as these sell out fast.
Check out ride details
Some rides at Disneyland Paris have height restrictions – check before you start joining the queue.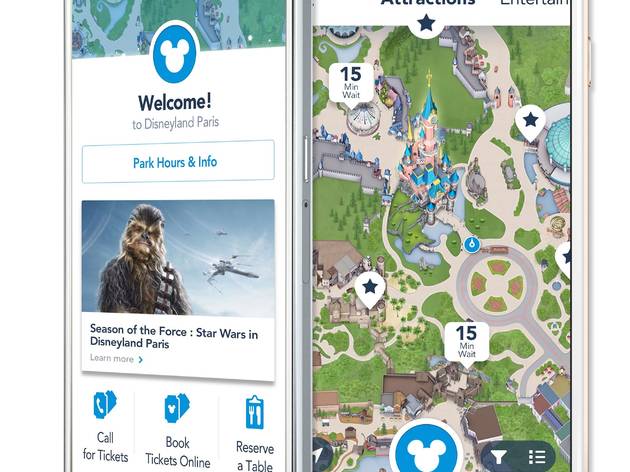 Download the Disneyland Paris® app.
This incredibly useful Disneyland app provides users with the waiting times for nearly every attraction in both parks.
Think FASTPASS®.
Quite simply, the best way to avoid the queues. Available to pick up as you go in, these special FASTPASS® are valid for only an hour, so in order to fit the most into your day, we suggest picking up passes every two hours or so, remembering you can move between the two parks as and when you wish. Some rides aren't included in the FASTPASS® scheme, so make sure to check out the list of those that are beforehand.
Check out our full list of Disneyland Paris tips!
The best Disneyland Paris rides
Reopened after renovations in July 2014, join Captain Jack Sparrow, Captain Barbossa, a new female hero and a band of buccaneers on the popular ride, Pirates of the Caribbean. Based on the Disneyland movie franchise of the same name, this waterlog ride is full of thrills and spills and is constantly named one of the most popular Disneyland Paris rides.
Where? Adventureland
Height restrictions? No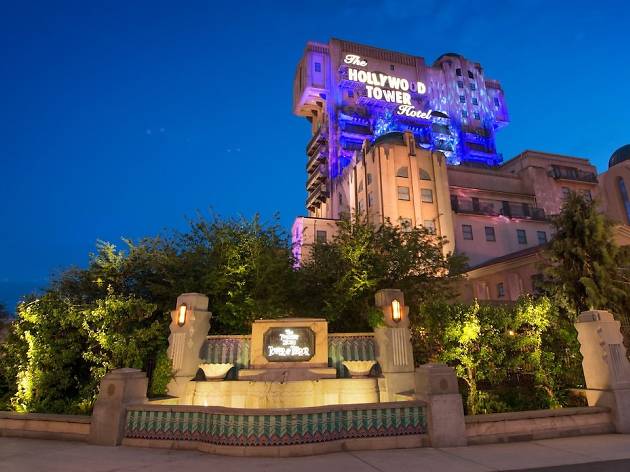 Take the ultimate plunge in the Hollywood Tower Hotel. Creepy hotel, stormy night, broken service elevator - what could go wrong? Welcome to the creepiest Disneyland Paris ride, the Tower of Terror.
Where? Walt Disney Studios® Park, Production Courtyard
Height restrictions? 1.02m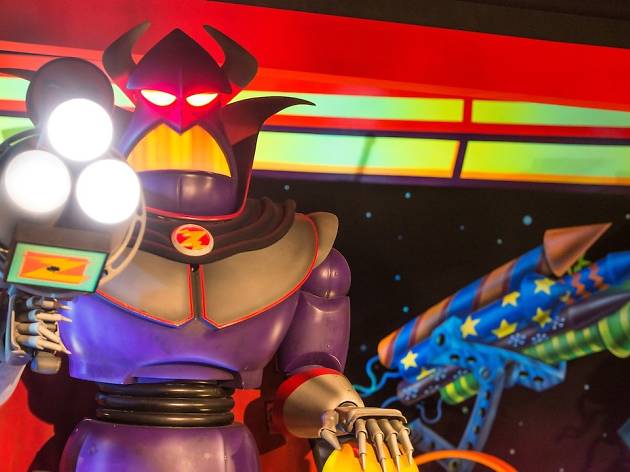 Buzz Lightyear Laser Blast
Kids will love helping Buzz save the world from little green men in the delightfully noisy Buzz Lightyear Laser Blast. Practice your aim and rack up points for the most targets captured. Beware - you'll need to have your wits about you for this one!
Where? Discoveryland
Height restrictions? No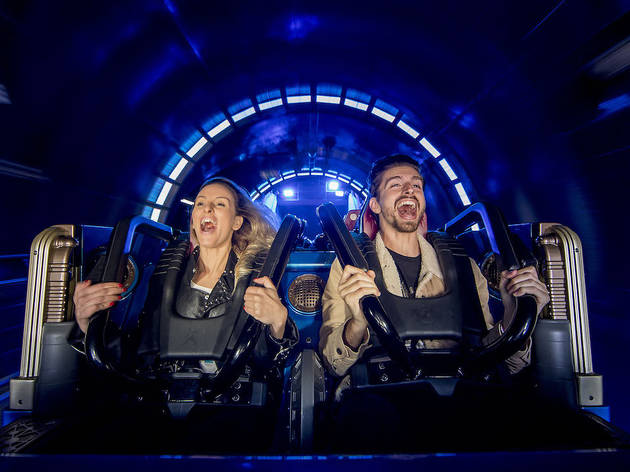 C.VAN HANJA
Star Wars Hyperspace Mountain
The iconic Space Mountain has had a shiny Star Wars takeover. This new ride launches you into hyerspace with the Rebel Alliance, where you'll be sent on a reconnaissance mission to spy on an Imperial Star Destroyer. As thrilling as ever...
Where? Discoveryland
Height restrictions? 1.20 m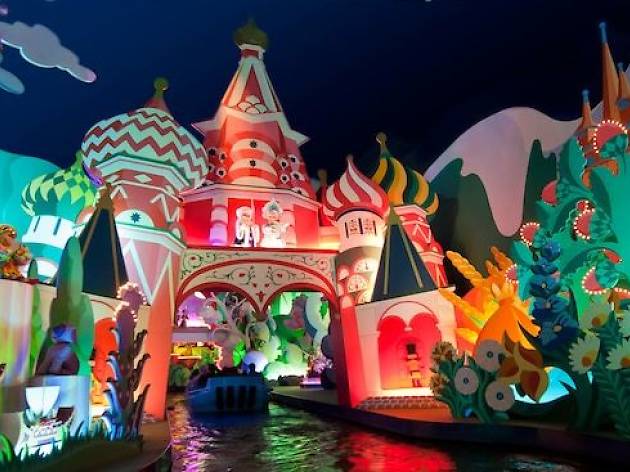 A boat tour that sails to the classic 'It's a small world' anthem, this is a classic Disneyland Paris ride for kids of all ages. The 10-minute journey takes you on a tour of the magical water world, where you can spy the all-singing and dancing characters from the boat.
Where? Fantasyland
Height restrictions? No
Star Tours: The Adventures Continues
It's an oldie among the Disneyland Paris rides, but a goodie. Star Tours, based on none other than Star Wars, takes you on a stunning 3D voyage to a galaxy far far away from Jakku and Hoth to Tatooine and even the dreaded Death Star.
Where? Discoveryland
Height requirements? 1.02 m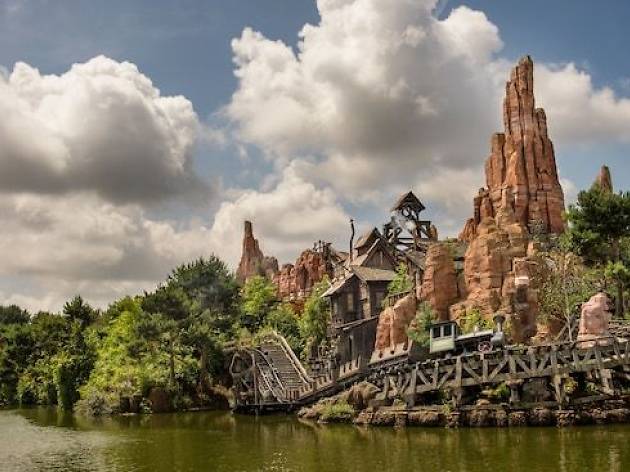 The wildest ride in the West, Big Thunder is the classic Disneyland Paris ride for some rollercoaster action. Hop on board the Big Thunder train as you venture into the wild West, hurtling through a deserted mining town.
Where? Frontierland
Height restrictions? 1.02 m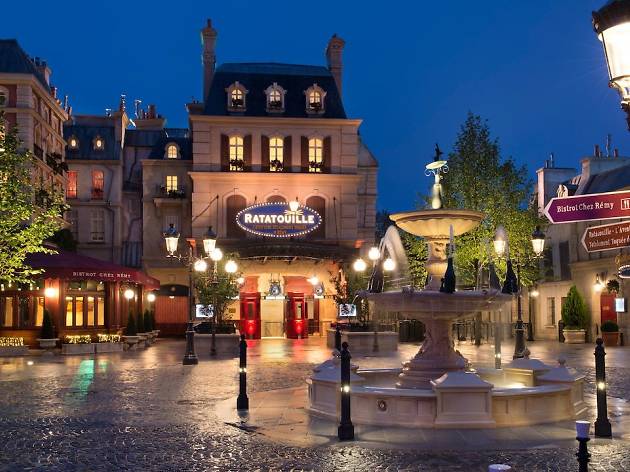 Ratatouille: The Adventure
A more recent addition to the park, Ratatouille is already one of the best loved Disneyland Paris rides. This 4D experience takes you through Gusteau's restaurants and kitchen, where you can discover all the sights and smells of a real Parisian cuisine. Bon appetit !
Where? Toon Studio
Height restrictions? No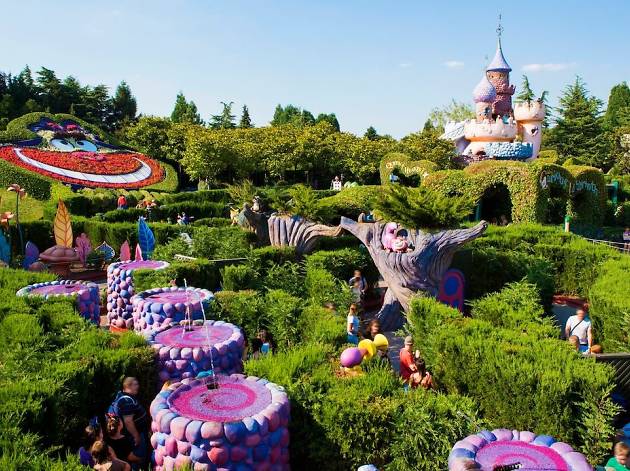 Alice's Curious Labyrinth
Perfect for all the family, Alice's Curious Labyrinth is a full on playground of fantastical things from the wonder-inducing film. Dodge from the Queen of Hearts, hunt out the Chesire Cat, follow the white rabbit and more. A real life Wonderland.
Where? Fantasyland
Height restrictions? No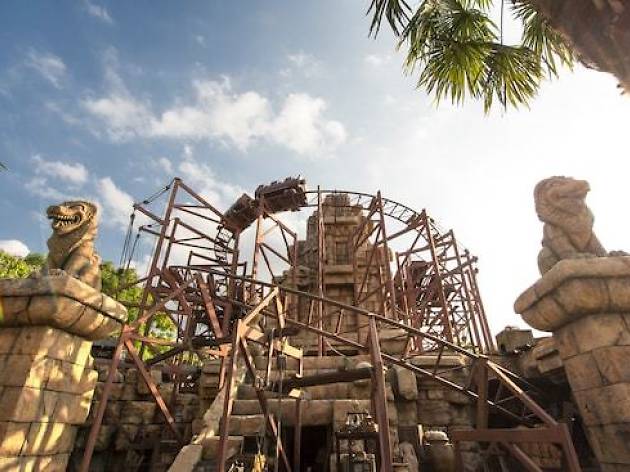 Indiana Jones™ and the Temple of Peril
Head into the depths of the jungle with Indi, where you'll meander your way through the snakes, undergrowth, and temple ruins. This Temple of Peril is full of twists and turns - undoubtedly one of the most heart-thumping Disneyland Paris rides.
Where? Adventureland
Height restrictions? 1.40 m
Where to eat in Disneyland Paris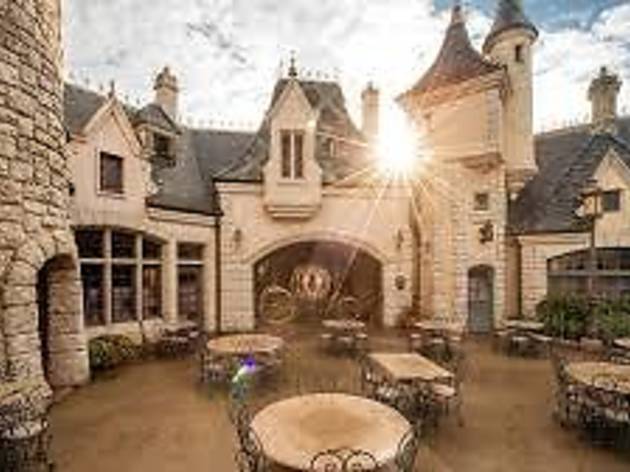 There are 68 restaurants across the two Disneyland Paris parks, so you're sure to find an option to suit you.
For Tex-Mex food accompanied by a Wild West extravaganza, head to Buffalo Bill's Wild West Show in the Disney Village (€60 adults; €40 3-11s). Back in the main parks, the Auberge de Cendrillon in Fantasyland is swish, French and expensive (over €30), but it's the best restaurant around. For something cheaper, Walt's (in Main Street USA) offers a good choice of meats and salads (around €20); or, for a quick hot dog à l'Américaine, head for Coolpost in Adventureland (€5).
But if you do want to make things cheaper, you can bring your own food into the park and eat on the many outdoor picnic tables.
Where to stay in Disneyland Paris