Bustronome: the gourmet sightseeing tour
Take a stylish double decker voyage around Paris and dine on a menu designed by Topchef contestants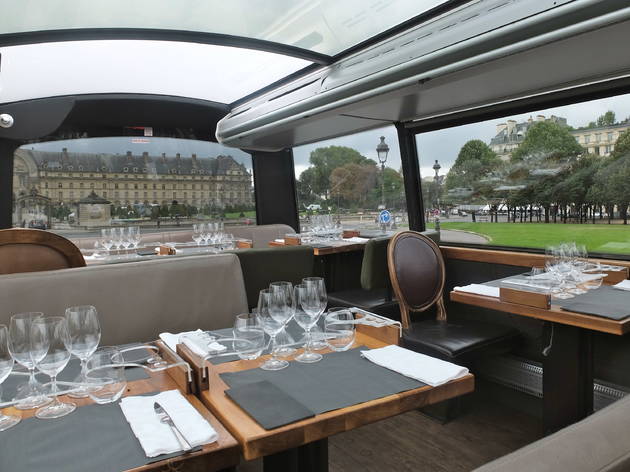 1/7
@ Zazie Tavitian
2/7
@ Zazie Tavitian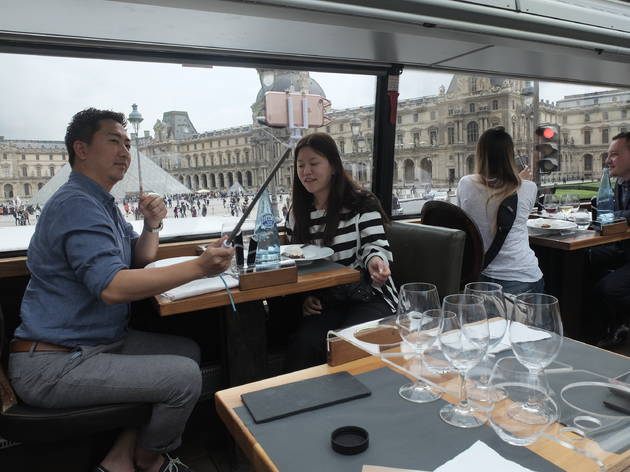 3/7
@ Zazie Tavitian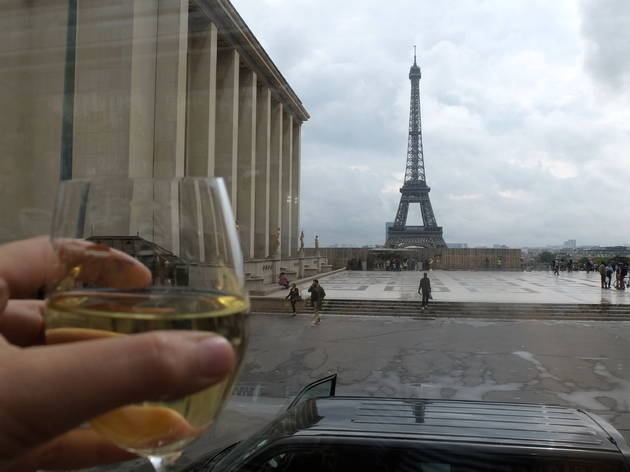 4/7
@ Zazie Tavitian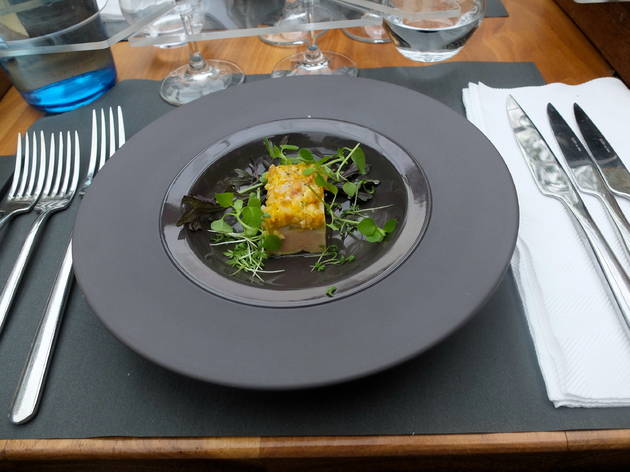 5/7
@ Zazie Tavitian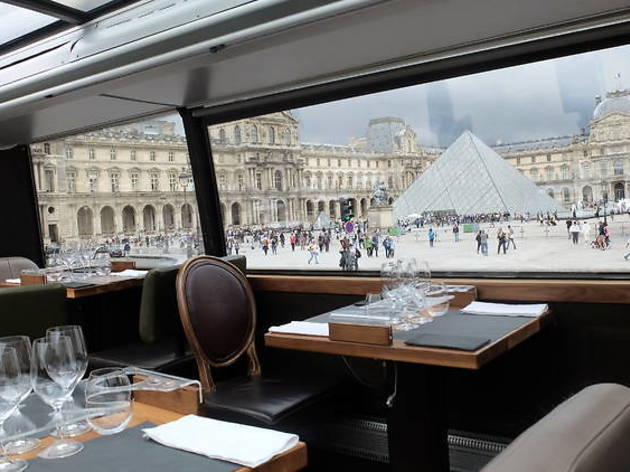 6/7
@ Zazie Tavitian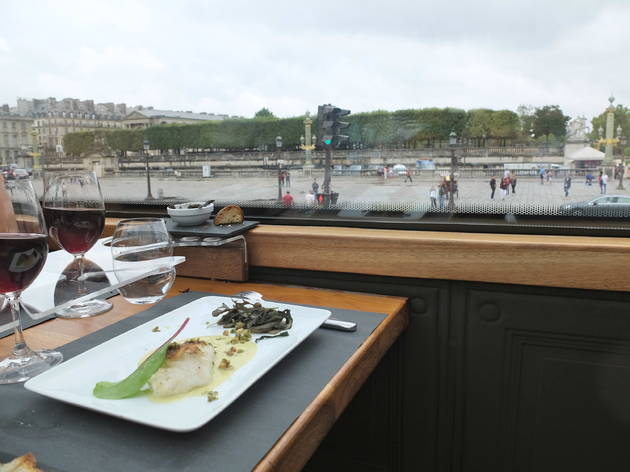 7/7
@ Zazie Tavitian
For those who get excited by a Eurostar cheese toastie or go mad for a tray of aeroplane food, this is right up your street. Bustronome is a fine dining experience on a double decker bus, with dishes created by former Topchef (the French version of Masterchef) contestants and a route covering the city's finest historic monuments.
Board the Bustronome on avenue Kleber, just off the Champs-Elysees, and sit down to a freshly laid table, complete with gourmet menu, map of the bus route and an audio guide.
Everything is geared up to make your ride – and your meal – as smooth as possible. The bus never goes faster than 10km/h and the table is set with magnetic placemats and small holder for your glass of wine. Very important. Between courses, there are discussions and historic explanations, all accompanied by a truly french playlist –with hits from Francoise Hardy and Charles Aznavour. After an hour and three quarters, park up at place d'Etoile and expect to feel positively euphoric. Being a tourist has never tasted so good.
When? Leaves at midday, 7.45pm or 8.45pm. 7 days a week.
Where? 2 avenue Kléber, 75016.
How much is it? €65 for lunch (€85 with wine pairing) with a 1 hour 45 minute tour or €100 in the evening (€130 with wine pairing) with a 2 hours 45 minute tour.
Find out more here here.