What to do in Paris this weekend
Get the most out of this Friday, Saturday and Sunday in Paris with our guide to what to do this weekend, September 2-4 2016
Late nights, long lie-ins and lazy brunches oblige, our guide to what to do in Paris each weekend offers you the absolute crème de la crème of the city, as selected by our local editors.

Because weekends should be enjoyed at leisure, we've chosen just one unmissable thing for each lovely day off (Friday night included). So if there's a red hot performance, buzzy boutique opening or fabulous festival going down, you'll be the first in line.

Want to know what to do in Paris during the week? Click here.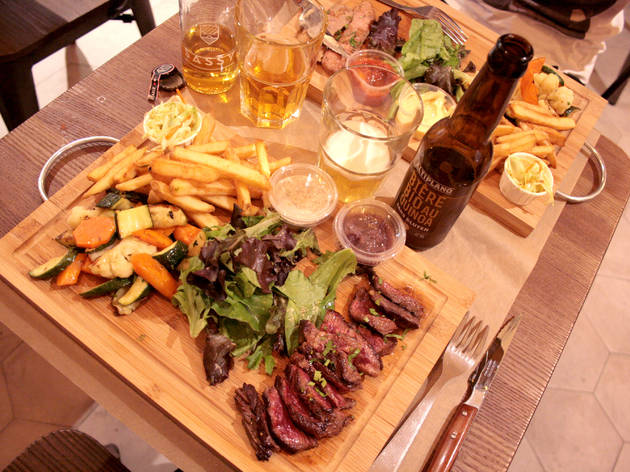 Some restaurants almost make you want to up sticks and switch neighbourhoods. Or at least switch offices, so as to append a new gourmet address to your shamefully limited lunch hour repertoire. One such place is Fermier Gourmet, a quick service 'rustic grill' on the Rue du Temple, just off the Place de la République...
Read more
SEE MORE PARIS GIGS
An extension of the MAISON & OBJET trade fair, Paris Design Week provides an international platform for young and emerging design talent. Organised across Paris and comprising over 180 venues, including some of the city's premier exhibition spaces as well as concept stores and even hotels and restaurants, the week-long design 'itinerary' is free of charge...
Read more
SEE MORE EVENTS AND FESTIVALS
Russian artist Eugene Gabritschevsky is shamefully unappreciated in France, and so the Maison Rouge is righting this wrong this summer with an ambitious retrospective of his work. Thoughtfully, excitingly curated, the exhibit is set out both thematically and chronologically, taking the visitors on a journey through the artist's twistedly complex oeuvre...
Read more
SEE MORE PARIS FOOD AND DRINK