What to do in Paris this weekend
Get the most out of this Friday, Saturday and Sunday in Paris with our guide to what to do this weekend, December 2 - 4 2016
Late nights, long lie-ins and lazy brunches oblige, our guide to what to do in Paris each weekend offers you the absolute crème de la crème of the city, as selected by our local editors.

Because weekends should be enjoyed at leisure, we've chosen just one unmissable thing for each lovely day off (Friday night included). So if there's a red hot performance, buzzy boutique opening or fabulous festival going down, you'll be the first in line.

Want to know what to do in Paris during the week? Click here.
Ever wondered what Santa Claus gets up to for the other 363 days of the year? Photographer Florence Levillain has put herself in his shoes and illustrated the daily life of the childhood enigma. The descriptions accompanying her snapshots err on the side of naiveté, but she paints a tender, human portrait nonetheless. In one, Santa loses his way and desperately consults a road map; in others, he goes to the barbers, takes a hot bath by the fire, meditates, goes sledging, takes selfies and chats with his best friend, Snowman...
Read more
SEE MORE EVENTS AND FESTIVALS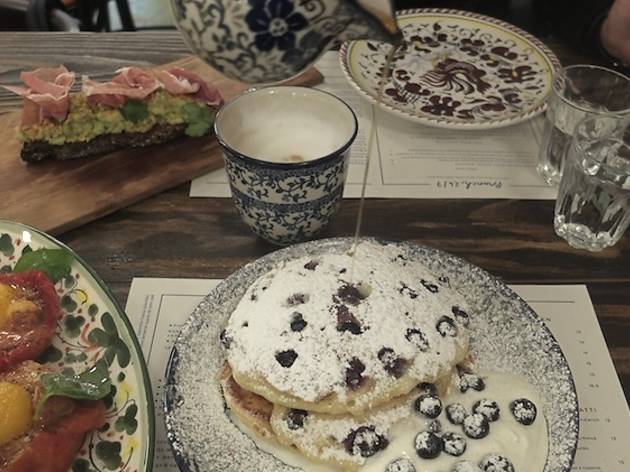 Where Rose Bakery once stood on rue Debeylleme in the 3rd arrondissement is now BigLove Caffè; its wooden shelves filled with Italian deli products, preserved lemons, sachets of spices and nuts. The fourth Big Mamma address stands out the most from its sisters – with a long list of gluten-free dishes (such a pizza with maize, buckwheat and rice flour) but especially, a rare coveted concept in Paris, an all-day brunch. With an Italian vibe, of course. Gargantuan blueberry pancakes with buffalo milk ricotta came drenched in maple syrup – utter decadence...
Read more
SEE MORE PARIS FOOD AND DRINK