What to do in Paris this weekend
Get the most out of this Friday, Saturday and Sunday in Paris with our guide to what to do this weekend, October 22 - 24 2016
Late nights, long lie-ins and lazy brunches oblige, our guide to what to do in Paris each weekend offers you the absolute crème de la crème of the city, as selected by our local editors.

Because weekends should be enjoyed at leisure, we've chosen just one unmissable thing for each lovely day off (Friday night included). So if there's a red hot performance, buzzy boutique opening or fabulous festival going down, you'll be the first in line.

Want to know what to do in Paris during the week? Click here.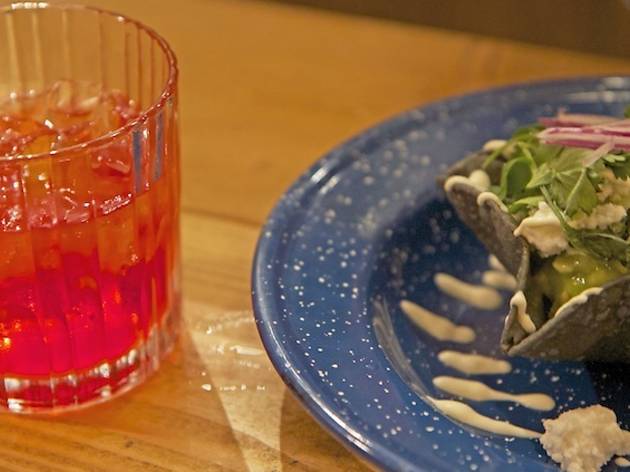 Walk up the rue Saint-Ambroise and the word 'mezcal' on a white menu, stuck to the window of a little bar is enough to give Los Güeros away. Not to mention the mouth-watering smell of cooking and Spanish conversation wafting from the place. There's a snug room, with bare brick walls, big tables and an open kitchen at the end. There are five cocktails, such as the 'Beso Negro' with a base of mezcal, campari and vermouth...
Read more
SEE MORE PARIS GIGS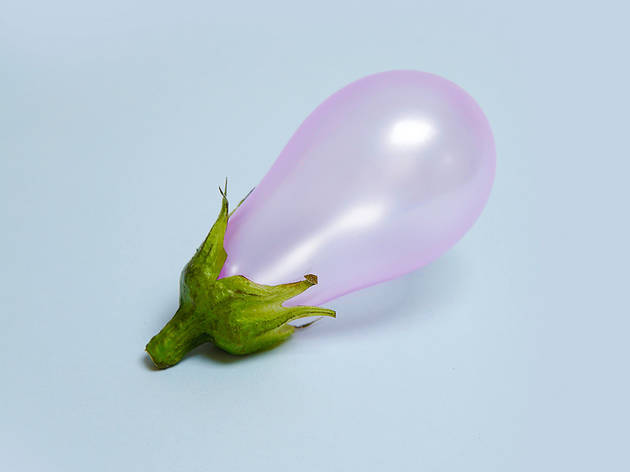 Galerie Sakura is known for its slightly wacky exhibitions. And 'Décalage immédiat' is no exception. The inverted worlds of Laurent Rosset, Vanessa Mckeown's balloon fruits, valleys of naked bodies by Carl Warner and a Barbie foozball table by Chloé Ruchon are all replete with incongruities, kitsch anomalies and the occasional stroke of poetry. What it doesn't lack is a sense of humour - it's hard not to giggle, or at least crack a smile at Jeremy Wong's shapeshifting animals...
Read more
SEE MORE EVENTS AND FESTIVALS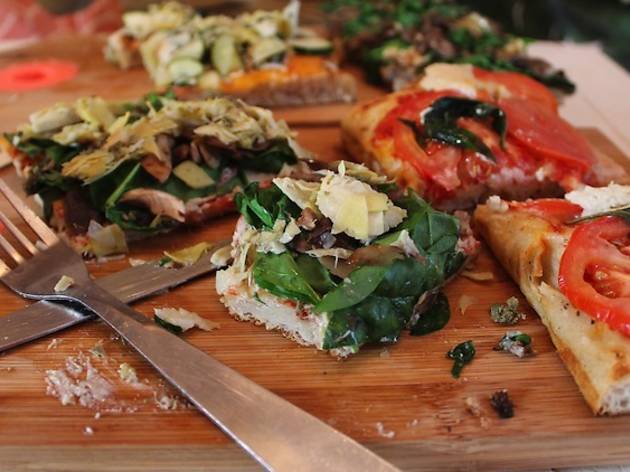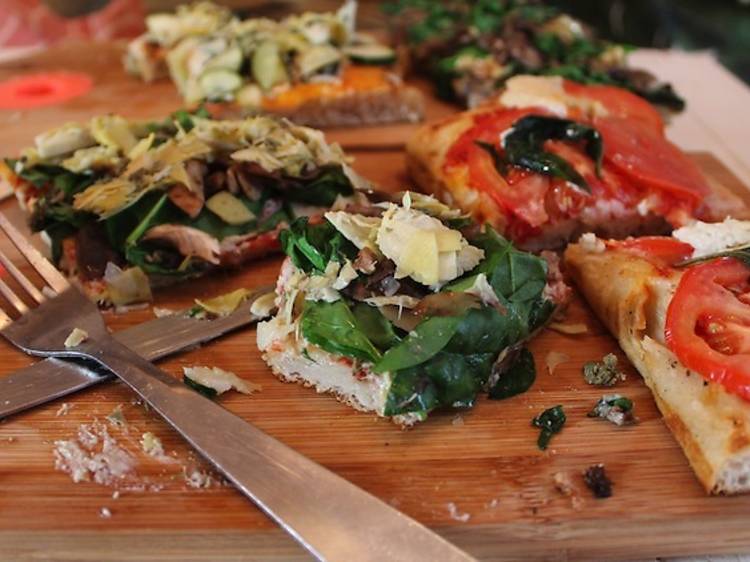 They promised they would and at last, Hank Restaurant have opened their 100% vegan pizza joint. Their vegan burgers were convincing and the pizzas were just as credible. The red frontage is an enticing invitation into this vegan voyage – and far more spacious than the nearby Hank Burger. Prices are wallet-friendly too. €13 gets you two slices of pizza, a drink and a dessert (or a salad). À la carte, slices are €5 so make sure to sample several of the mouth-watering pizzas on display...
Read more
SEE MORE PARIS FOOD AND DRINK