Hitting the right notes: Penang's growing music scene
Having both her feet in Penang's music scene that past decade, live singer Vivian Adram writes about its process of maturity and how it has influenced not only her but the myriad world class musicians this island has bred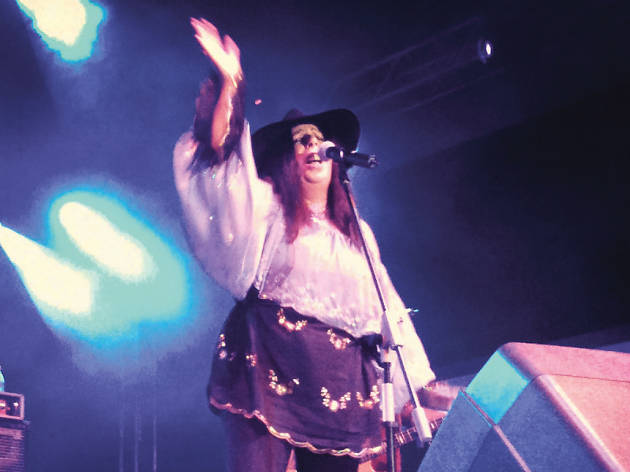 Like the rest of the world, Penang – this tiny little island with a pack of punch and pizzazz – has long established its very own stronghold in the arts. One shining segment is the music scene.

During the days of the British Occupation, an influence of Western culture and music was brought in and it took the island by storm. The Chinese, Indians and Malays all had their brand of traditional music, the Eurasians however, being a mixed cultured bunch, had a little bit of everything and quickly adapted to these new genres.

This scene thrived and very soon, influenced musicians of other races and culture in Penang. When traditionally, the locals would enjoy a little bit of folk music with the family, the youths of the island were slowly but surely heading off to the latest pubs to enjoy this new brand of music.

Sure, there was Boria; a story-telling performance brought in by Muslim soldiers, the Chinese Opera; flashy costumed performers singing songs that tell a tale whilst acting out scenes brought in by Chinese immigrants and Carnatic music by the migration of South Indians into Malaya – as Malaysia was known then.

Every pub was filling up its nightly slots to entertain the growing fans of this new pop, rock n' roll and jazz craving, increasing their daily profits and increasing the talent on the island. Very quickly, we produced legendary talents like Tan Sri P. Ramlee, Dato' Ahmad Nawab, James W. Boyle, AMN, the Rozells and the Alleycats.
With this sort of influence and talent, the music scene in Penang had the potential to grow to greater heights. The import of Filipino talent was also on the rise and many of these families continued on to stay and live the rest of their lives in Penang, restructuring the musical landscape of the island.

Fast forward to the Millennium and we see that Penang has gone through a 180 degrees transition by focusing on industrial progression, and then a technological one and finally back to where it matters most, arts for the soul.

The importance of art, heritage and culture has been growing like rapid fire here. The advent of boutique hotels, the chic cafes that accompany their premises as well as hip clubs and pubs all see the rise in demand for entertainment. The growing list of music festivals, art festivals and cultural festivals has almost taken over Penang's already full Calendar of Events.

What this has done to the music scene here is the revival of senior bands and the set up of new blood that sets the scene thriving. Penang now boasts a plethora of genres, from Canto Pop, Underground, Experimental, Spoken Word, Jazz and even Classical Music. But the island can always use more new live performers.

As local music fans, Amy and Don Ang observed, 'Sometimes we want to go out and we'd prefer to see new faces on stage. There are talents out there, but they don't seem to want to come out and perform.' The couple hail from Penang and have lived in a number of major cities. They've frequent the live music venues for three decades now and are strong supporters of the music scene here. The performers in Penang, they believe, should not shy away from displaying their talents for the world to experience.

Penang has long had this tradition of welcoming everyone in, to live, explore and call it home. The number of outside talent has grown in the last decade and one such avenue is international music festivals that are held yearly on the island. The Penang Island Jazz Festival (PIJF) and The Penang World Music Festival are two such events. Both have allowed local talents to be seen and heard by their international counterparts while exposing the local audience to music with an international flavour. In short, Penang's open arms have brought the world to its doorsteps.

For years, it seemed that only the Penang Philharmonic had the resources and funds to bring in international conductors, guest performers and visiting orchestras all in the spirit of camaraderie. Now with the PIJF coming into its 10th year, Paul Augustin; the man behind the festival has successfully formed partnerships and a deep understanding with bands and other music festivals around the world to exchange talent and bring in acts from all over the world. These arrangements help the scene to grow, forming a strong camaraderie between all key players of the event.
Augustin has been a key mover and shaker in carving out talents from obscurity. With his patriarchal guidance and vision, he has encouraged the creation of various musical communities on the island, like the Penang Jazz Community (PJC), a body that helps promote the love of jazz on the island.

'Fresh performers in the scene who are willing to take chances and push the bar further are important. Venues, cafes, pubs and clubs can all do well by creating a safe space for performers of all genres to come and perform. Consistency is key, once people know of these spaces and are familiar with it, they'll come and they'll be more confident to try their hand at becoming a stage performer,' he says.

Augustin feels the music scene needs to be fluid and move with the times or be left behind. He feels with so much history in musical talent on the island, the current youngsters should take advantage of this heritage and history to get out there, to be seen and heard and eventually, get a following.

Where Words and Music Congregate
Places like The Canteen at China House have already started a tradition of having Jazz Jam's every first Sunday of the month with food vouchers handed out for performers. They also host Open Mic sessions and the newly introduced 'Say It Like You Mean It' – a spoken word session organized by Ksatriya and Mark Walker, who themselves are spoken word performers.

The Bagan Bar (which is now a wine bar called The Cellar) at Macalister Mansion and a fairly new establishment, Jammin' at Via Pre, also encourage live performances by bringing in KL performers as well as showcasing homegrown acts of various genres. These venues could be staring at a win-win scenario should they too embark in encouraging fresh talent to perform and take on the stage during monthly amateur nights, as this takes the establishment to another level and they can now act as stakeholders of the music scene, encouraging and allowing for ground breaking new acts.

This investing of time and space for the growth of the industry would surely carve their name in history books as favorite spots for quality live performances, making every other performer pine to do a show or three there.
Speaking along the same vein is Jens Bunge, a German based chromatic harmonica player who started his trade in 1981, inspired very much by the great Stevie Wonder he travels the world and drops by Penang at least twice a year to perform, and expand his repertoire, experience and collaboration with other musicians.

There's definitely room for improvement here, where some venues are concerned. More encouragement and respect for the music being played would help change the scene. And whether musicians and bands are placed in dark corners or celebrated on stage, counts too,' Bunge comments.

He believes, with ample advertising of the upcoming shows, audiences and fans are pre-empted, excitement generated and venues filled whilst encouraging the musicians to give it their all. 'Lukewarm responses almost always result in lackluster performances,' he concludes.

Bunge observes that much of today's music is digitally done or enhanced and live performances are few and far in between, therefore the fact that venues in Penang are slowly opening its arms again to these performances, everyone involved should put their best work on the plate and produce quality shows, quality settings and quality appreciation.

A short visit to the Penang Philharmonic Orchestra by Berklee alumni, Mr James Bailey from the Elder Conservatorium of Music at The University of Adelaide, saw him visit many nightspots and jamming in a number of shows about town. As a seasoned performer in Hong Kong, Bailey noted that many young performers lack the discipline of practice – Penang performers included.

'All around the world, live performances are dwindling and it is a musicians' responsibility to go out there, fully practiced and trained, bringing to the stage, his or her very best,' he says. Then notes that since the music scene in Penang still appreciates live performers, this is the best platform to showcase new talents. Therefore, this opportunity should be used wisely.

Spoken, Not Sung
Very often though, one hears the kind of comments received about certain genres such as 'jazz music', 'classical music' and even 'spoken word performances' as being too hard to understand and non-inclusive

However, according to Penang born Ksatriya, 'For the first time in a long time, we have an opportunity. It's time to roll the dice and take some calculated risks.' The fact that there are more and more venues to perform in Penang, musicians and performers alike should brave the stage and start building their own local fan base and slowly progress from there.
He observes the same faces going around the circuit. He feels local families have always discouraged the arts, opting for more academia roles for their kids, therefore, those who have braved it out and stuck around to really follow their dreams, will definitely be the ones pioneering the new breed of performers in Penang, like Rozz, Dasha Logan, Ray Rozells and bands like High Society, The Jazzhats and NJU.

He hopes in time there'll be more performers coming out of the woodwork after seeing the growing opportunities, 'The caveat is that the current momentum needs to be sustained, at the very least.' And he speaks the truth.

Hitting the Next Notes
There is room to grow and Penang's in exciting times where more and more schools, colleges and universities are doing their part to encourage the arts. Music educators such as Jerome Quah, Wilson Quah and Assoc. Prof. Razif Mohd from the School of Arts, USM are some of the few who are encouraging and pushing students to learn skills in performing, captivating the audience and the art of entertaining.

Seeing all that, there is no place to go but up for the music scene here. The track that Penang is on is the right one, it has the avenue to explore new genres, the venues for support and the audience that's always hungry for more.
Vivian's top five places for live bands in George Town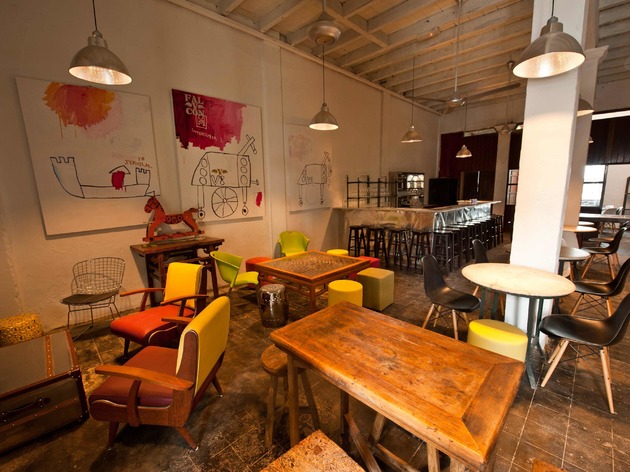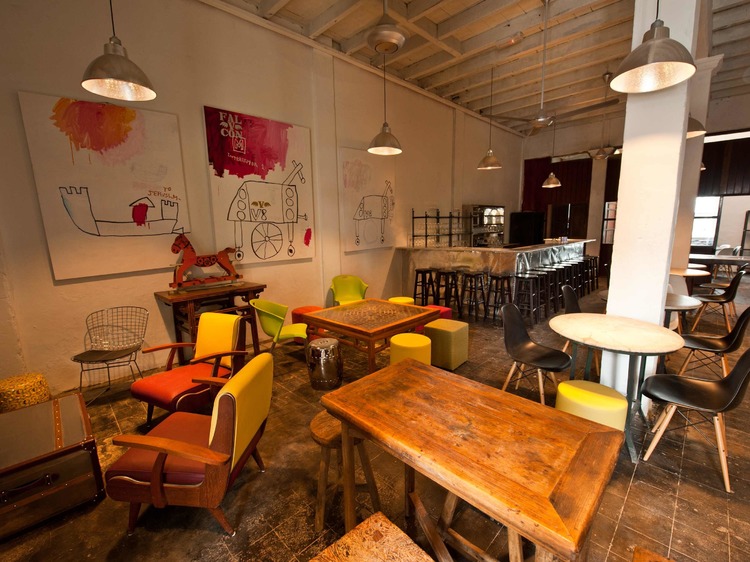 The Canteen at China House, Lebuh Victoria
Everything I imagined a jazz club would and should look like. Good acoustics by an amazing talent; Kien Lim. The place has a nice setting for live performances. Never a dull moment here and the best part, the audiences are there to enjoy the music.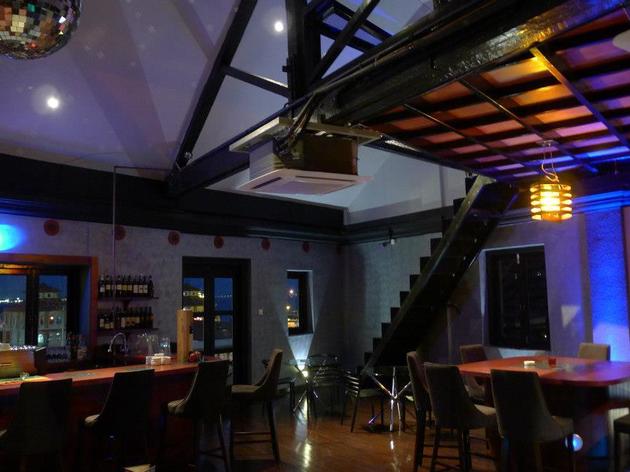 A new addition to George Town's live music scene, Jammin' has equally good acoustics, an amazing view of the jetty and superb food. To boot, the lighting and the bands are truly there to entertain and will get you tapping your feet and snapping your fingers.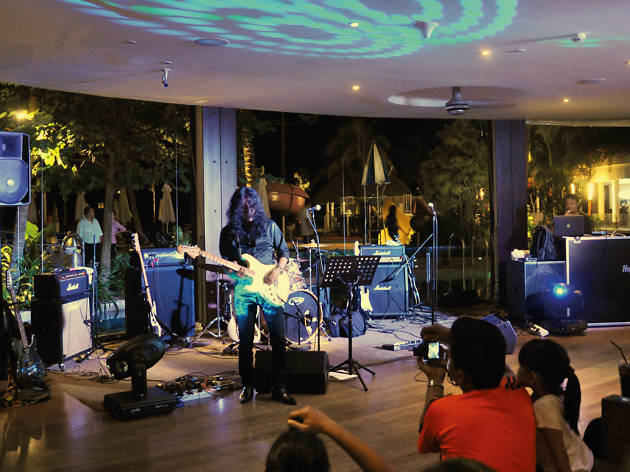 Who doesn't enjoy a good tune by the sea? Chill at the Lobby Lounge of Hard Rock Hotel and enjoy real rock belted out by the band, while sipping on Pina Colada and check out the view of sun, sea and babes.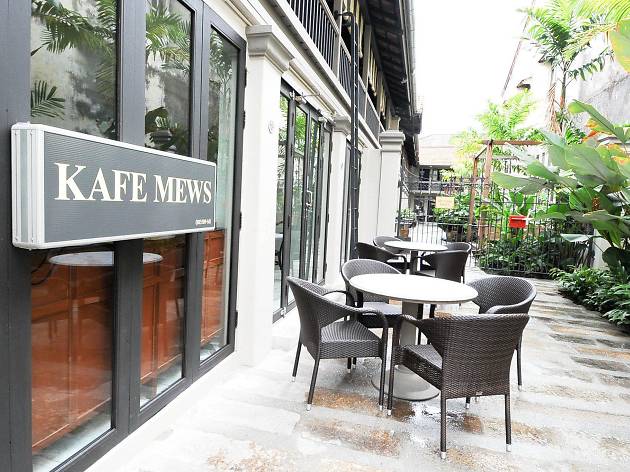 Cosy and intimate, this space is definitely big in atmosphere. Enjoy a jazzy tune or two crooned by mainly local talents during weekends here as you savour a main dish or one of their mouthwatering desserts.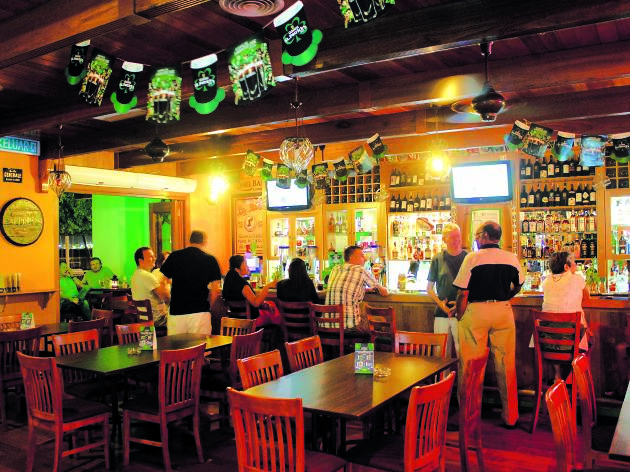 Healy Mac's, Straits Quay
A true Irish Bar with good food, good drinks and good company also has good music every weekend to entertain the masses. Local band Touch Mahal and a number of guest bands take the stage and really rock the night away.