Shopping & Style
Your comprehensive guide to the best Penang shopping, style and fashion
Penang's best markets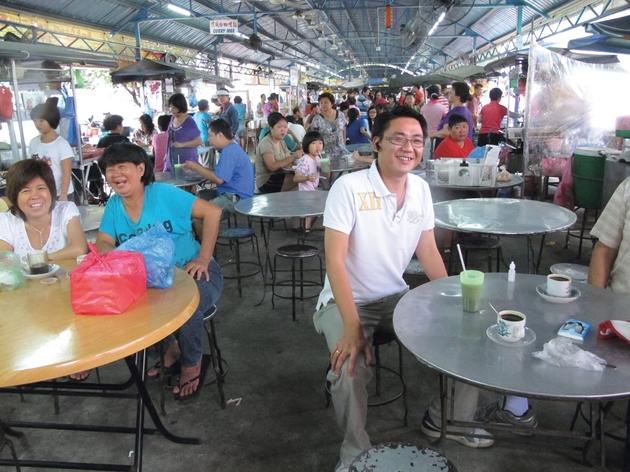 Apollo Market in Butterworth
Hop onto the ferry in Pengkalan Weld to Butterworth and then onto Rapid Penang bus 604 to the Apollo day market in Butterworth. Just ask the bus driver to drop you off to the Apollo Market junction and he will oblige. The food stalls take up a large part of the market which stretches for about half a kilometre. Here, you order your food at the respective stalls before sitting down at a table. Miraculously, your food will materialise before you and bear in mind, when it gets busy, you're required to share a table and who knows, you'll get to know new friends. Food wise, sample the traditional food such as char koay kak that's a stir-fried mixture of radish, bean sprouts, egg and rice flour. This combination does make wonderful comfort food.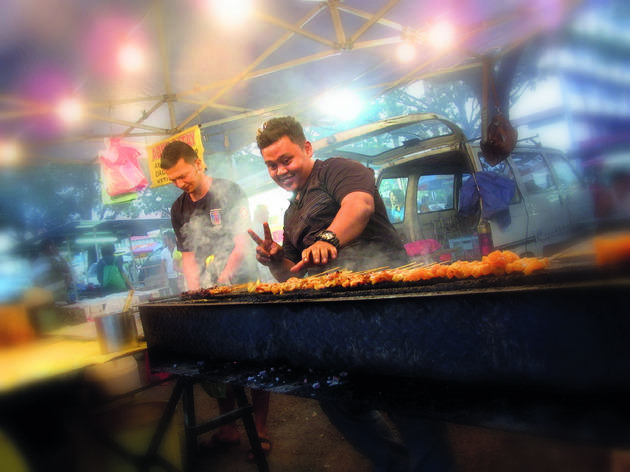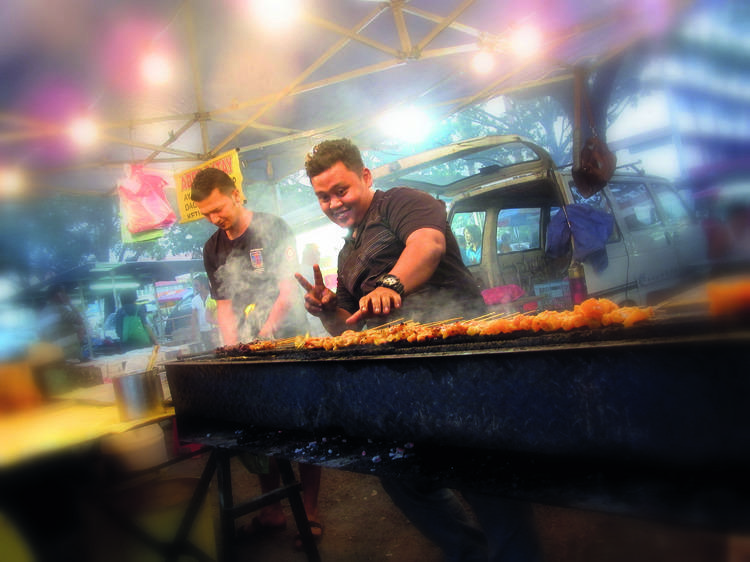 Macallum Street satay seller
The night market's satay vendor is a real showman. His satay, just like him, is popular. Basically it's marinated chicken, beef or mutton pieces on skewers and grilled over charcoal fire then dipped into delicately spicy peanut sauce before taking a bite. To add texture to the dish, there are ketupat or rice cakes, sliced shallots and cucumber for accompaniment.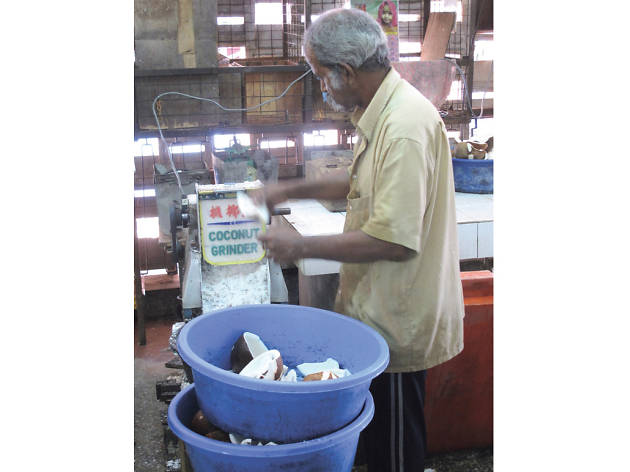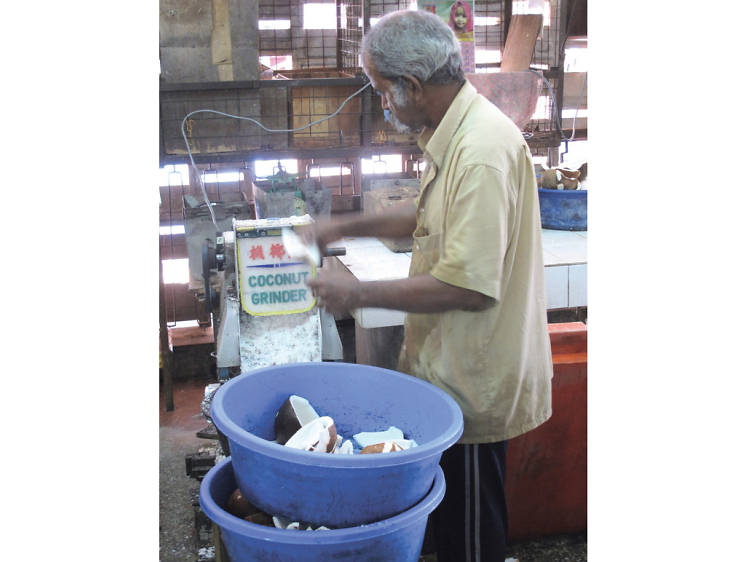 Chowrasta Bazaar
Chowrasta market is one of the most famous day wet markets in Penang. Located on Penang Road, it's walking distance from most hotels in George Town. Its busiest hours are between 7am and 10am when people go to buy their fresh produce such as vegetables, fish, meat and other essential ingredients for most Malaysian dishes. In this photograph of the coconut milk stall within the market, a worker grinds the white flesh of a coconut that will then be mixed with water and squeezed to produce litres of coconut milk to add into curries or desserts.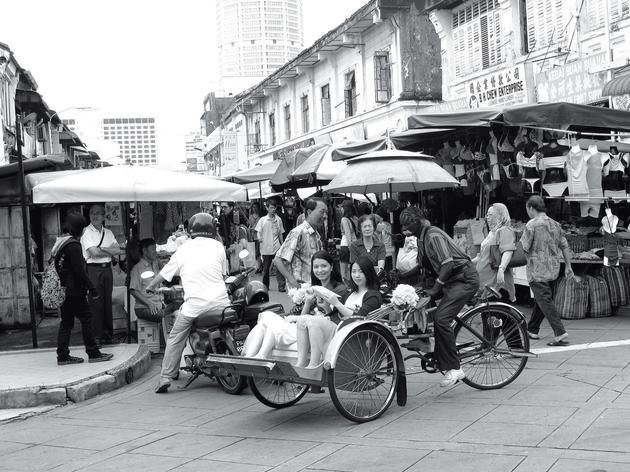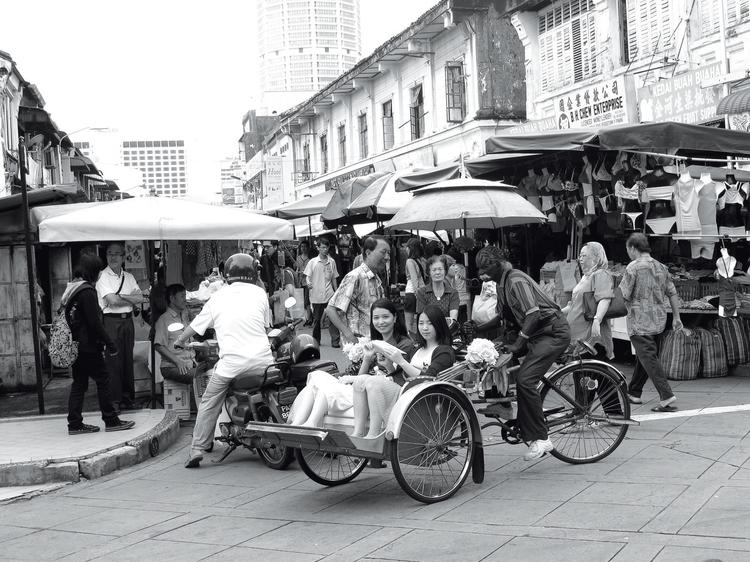 Jalan Kuala Kangsar Market
Jalan Kuala Kangsar in George Town is a very lively street market that links Campbell street with Chowrasta Market. There are old shop houses and market stalls selling everything from lingerie to durian – the king of fruits, according to Malaysians. Here you see ladies riding in a trishaw just outside of the market. In George Town, trishaws are ubiquitous and a unique way of seeing the sites around town. As a rule of thumb, the cost of an hour's ride per person is RM30.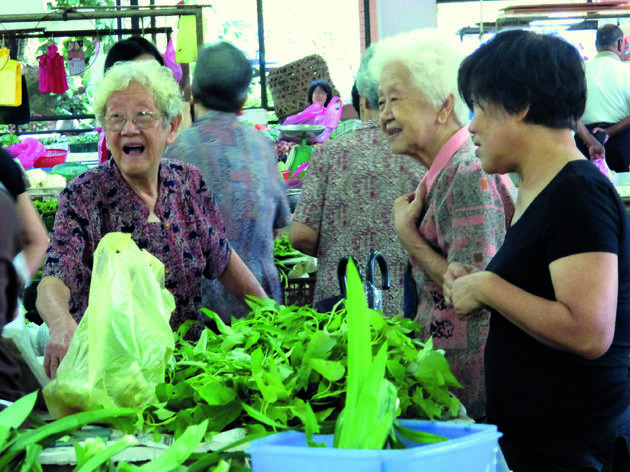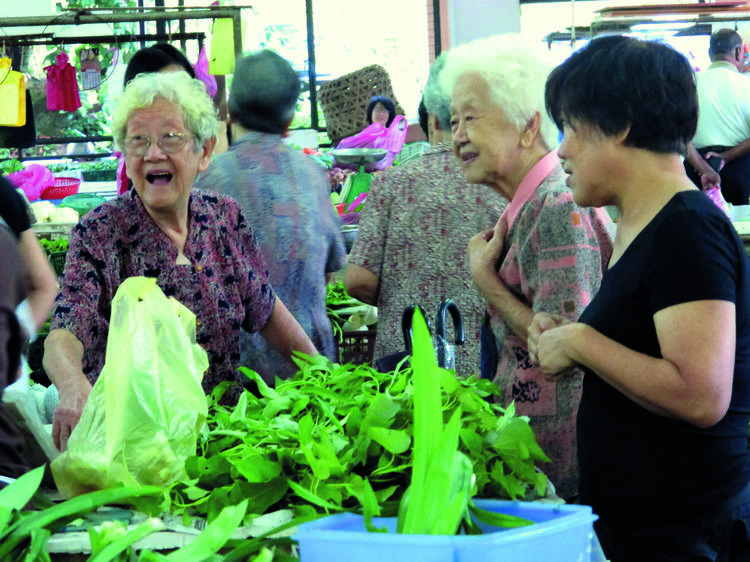 Tanjung Bungah Night Market
The ladies obviously know each other and are regulars to this night market each Tuesday evening in the neighbourhood of Tanjung Bungah. It's a popular spot for residents of nearby areas to do their weekly supply of fresh produce and, as you can see, to catch up on gossip! It's a skip and a hop away from areas such as Tanjung Tokong and Batu Ferringhi. Oh, while you're here, seek out the pork burger stall, it's been said to serve freshly prepared lean, thick patties.