Arts & Entertainment
Your complete guide to Penang's art exhibitions, theatre plays, musicals, comedy, movie reviews and film trailers
Latest film reviews and releases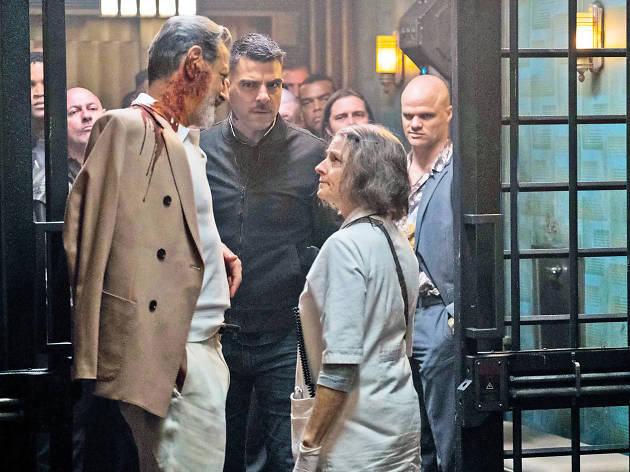 Hotel Artemis
Hollywood's visions of the future tend to make hellscapes of major cities. Joining the Detroit of RoboCop and the NYC of Escape from New York is Hotel Artemis's Los Angeles, where the citizens of 2028 riot for water rights and criminals are everywhere. The film's title refers to a secret emergency room for wounded gangsters over which Jodie Foster's alcoholic, haunted Nurse presides, with the help of Dave Bautista's heavy. One night, the patients are joined by LA's Wolf King (Jeff Goldblum, at the nastier end of his spectrum), the crime boss who owns the hospital, and an injured cop (Jenny Slate) who has a tie to the Nurse's shady past. It's an atmospheric setup, with the faded Hotel Artemis offering a nicely seedy backdrop for a cast of good-looking, increasingly antagonistic eccentrics. Offering the closest thing to a moral compass in this den of thieves is the cool and charismatic Sterling K Brown as a badly hurt bank robber. The problem is that screenwriter-turned-director Drew Pearce (Iron Man 3) doesn't get the buildup-to-payoff ratio right: Before any real conflict takes place, a lot of time is spent establishing characters and situations that don't really matter. As with its fellow underworld action-thriller John Wick, an elaborate mythology informs these people's interactions; but while that Keanu Reeves franchise was explosive, the action here is underwhelming. Still, at a tight 90 minutes, Pearce deserves credit for packing the screen with interesting characters,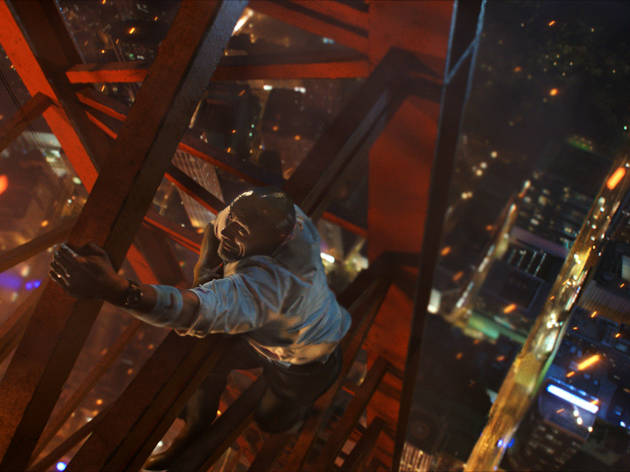 Skyscraper
'Skyscraper' is a cacophonous blockbuster, in the Die Hard wannabe (plus obligatory 3D and pricey special effects) mold, the likes of which you've probably seen (or perhaps avoided) many times over. Dwayne Johnson plays Will Sawyer, a former FBI Hostage Rescue Team leader currently on assignment in China with his family, in his new job as skyscraper safety assessor. It's no spoiler to say that this skyscraper, a tech-laden, phallic monstrosity, doesn't turn out to be so safe, and the film quickly turns into an occasionally tense but mostly predictable tale of a man taking risks to save his family from explosions, devious suits and terrorists. Johnson is obviously a bankable star, and his charisma lightens up a few moments, as when he makes creative use of his character's prosthetic leg to save himself, and has a satisfied reaction. For the most part, though, touches of humanity are largely absent. Sawyer's two children are cute, but they're pretty much pawns in the action scheme here, and we know Johnson will serve a big heroic ending. Sawyer's wife, Sarah, is largely depicted as a woman in peril–which is a shame, given that she's played by Neve Campbell, who brought such shrewdness to roles in 'Scream' and 'Wild Things' back in the '90s. Campbell is given a couple moments to shine (as when she shows she knows Chinese, to the surprise of the officers helping her), but they're few and far between. The most egregious moment in 'Skyscraper' just might come during a fight scene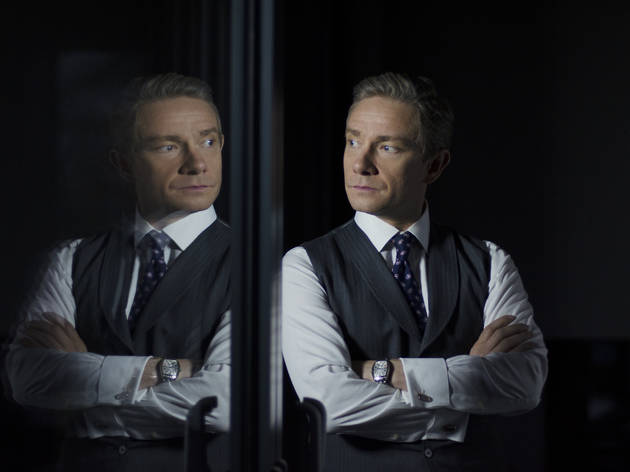 Ghost Stories
'The Exorcist' meets 'The League of Gentlemen' in a triptych of horror tales that's presided over with assurance and some seriously mordant wit by playwrights-turned-directors Jeremy Dyson and Andy Nyman. They've given their own stage play a cinematic reboot that's both faithful and fresh, without sacrificing any of its macabre intimacy. 'Ghost Stories' is smart, surprising and recognisably British, right down to the peeling wallpaper, caravans and analogue tech of its sorta-bygone setting. Its world is weirdly familiar and yet alien. It's also darn scary. The three storylines' common denominator is parapsychologist Professor Phillip Goodman (Nyman). In truth, it's an odd profession for a man whose sole mission is to debunk witnesses to the supernatural. The arrival of a mysterious cassette sends him to meet three victims of ghostly encounters – Paul Whitehouse's night watchman, Alex Lawther's nervy teenager, and Martin Freeman's Scottish financier – and offers harrowing opportunities to change his mind. Nyman neatly charts Goodman's arc from condescension to icy terror, but it's Whitehouse and Freeman who steal the show. The former's chapter takes place in an abandoned factory guaranteed to haunt your dreams, while Freeman's is an off-balancing mix of cockiness and menace. If the climax feels a touch clichéd, it barely spoils the ride.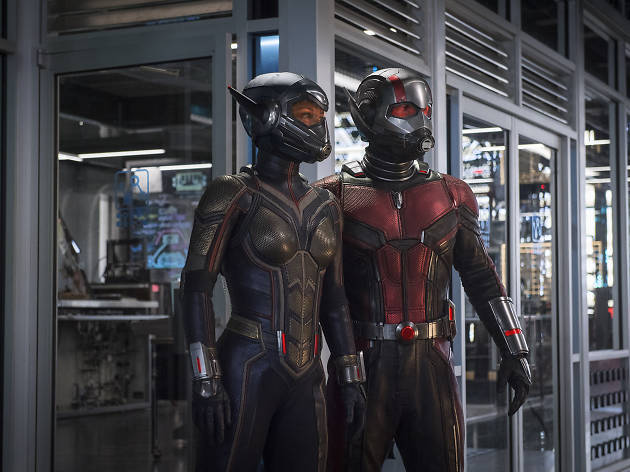 Ant-Man and the Wasp
The first 'Ant-Man' movie succeeded largely because of its less-is-more approach: a livewire heist caper stuffed with Honey-I-Shrunk-the-Avenger-style visual gags. It leant hard on Paul Rudd's guileless charm as criminal-turned-micro-hero Scott Lang and some scene-stealing turns, spearheaded by Michael Peña as Lang's motor-mouthed buddy Luis. Diminishing returns bite, though, in a sequel that strains hard to be effortlessly fun but lacks the same helter-skelter irreverence. We meet Lang under house arrest for siding with Captain America in 'Civil War' way back, trying again to go straight. Of course, you can't keep a besuited burglar cooped up for long. Cue grumpy genius Hank Pym (Michael Douglas) and still-underutilised daughter Hope van Dyne (Evangeline Lily) roping him into their quest to save Hank's long-lost wife Janet (Michelle Pfeiffer, underemployed). For 30 years, she's been stuck in the Quantum Realm, a place where all logic bends in service of the plot, but Hank may have a way of rescuing her, with Hope's superhero alter-ego the Wasp helping out. Cue an uninspiring quest and chunks of pseudo-scientific exposition that'll make sense only to those with degrees in Marvelology. There's a solid chase sequence, utilising some of San Francisco's very fine landmarks, but the low-stakes villains, anodyne superbaddie Ghost (Hannah John-Kamen) and out-of-place black marketeer Sonny Burch (Walton Goggins) are anticlimactic after the charismatic dread of Thanos in 'Avengers: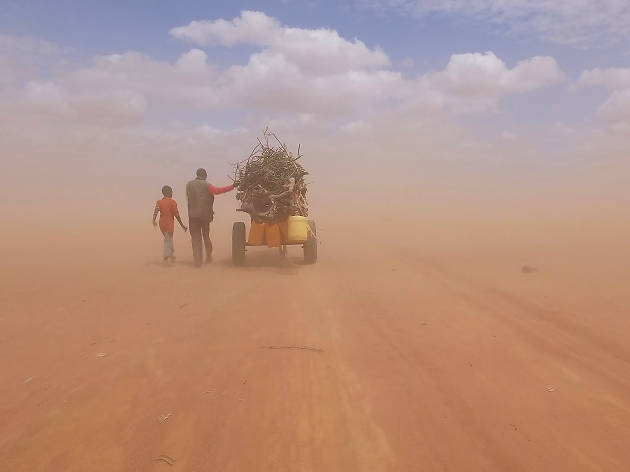 Human Flow
When we talk about 'the refugee crisis', which one do we mean? Is it the flow of people from north Africa to Italy on death-trap boats? The perilous journeys made overland from the Middle East through Turkey, or across water to Greece? The 'jungle' at Calais? The makeshift town at Templehof in Berlin? And what about the crises in Pakistan, Bangladesh, Afghanistan, Macedonia and Iraq? It's this headswirling reality that drives Chinese artist Ai Weiwei's mountainous, sprawling, chaotic doc. He aims not to unpick one, or a few, of these localised nightmares but to capture the global horror of the current reality of being a refugee in just one film. It's impossible, of course, and you could be forgiven for worrying that Ai is being glib by giving little time to individuals and individual crises by hopping around the globe. But as he moves from country to country, appearing on camera himself as a curious, engaged observer, mostly unobtrusively, and always liberally supplying statistics, newspaper quotes, talking heads and less formal ground-level interactions with refugees, his campaigning film has a combined power that's overwhelming and instructive. 'Human Flow' is rooted in specific current national and political situations, yet it offers a portrait of forced human movement and suffering that feels almost timeless. Anyone expecting an artist's film in style and ideas might be surprised: there's something conservative, even artless, about the way the film moves from story to s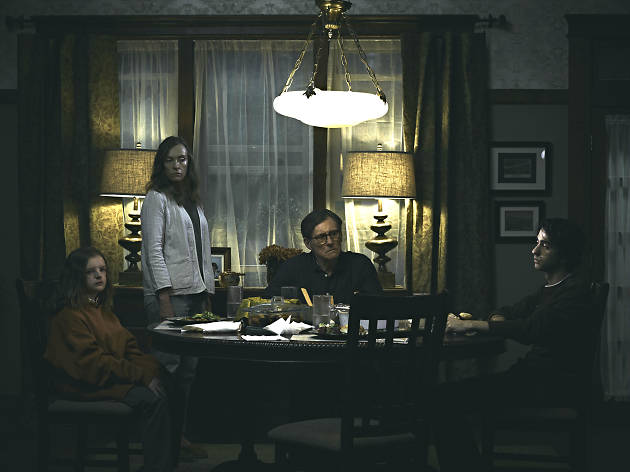 Hereditary
Never take pity on a film critic. Instead, let it suffice to say that I look forward to you seeing 'Hereditary' and then joining me in having several sleepless nights peering into dark corners and gnawing your fingernails off. A harrowing story of unthinkable family tragedy that veers into the realm of the supernatural, 'Hereditary' takes its place as a new generation's 'The Exorcist' — for some, it will spin heads even more savagely. As with so much inspired horror, from 'Rosemary's Baby' to 2014's psychologically acute 'The Babadook', the movie gets its breath and a palpable sense of unraveling identity from a fearless female performance, this time by Toni Collette, the revered Australian actor capable of sustained fits of mania. (To watch her in 'The Sixth Sense' or 'Velvet Goldmine' is to only get a taste of how deep she goes here.) Collette plays Annie, an artist who constructs uncannily realistic dioramas: miniature rooms that embody the film's theme of a larger, malevolent entity playing with human toys. We zoom into those rooms, where Annie is keeping it together after the recent death of her by-all-accounts severe mother. Dressed in funeral blacks are her husband, Steve (Gabriel Byrne), her oldest child, Peter (Alex Wolff), a teenage stoner, and distracted young Charlie (the awesomely concentrated Milly Shapiro, a Tony winner for 'Matilda: The Musical'). Something is wrong with Charlie. Every head cock, tongue cluck and eerie stare into the middle distance will hav
See all Time Out film reviews