Arts & Entertainment
Your complete guide to Penang's art exhibitions, theatre plays, musicals, comedy, movie reviews and film trailers
Latest film reviews and releases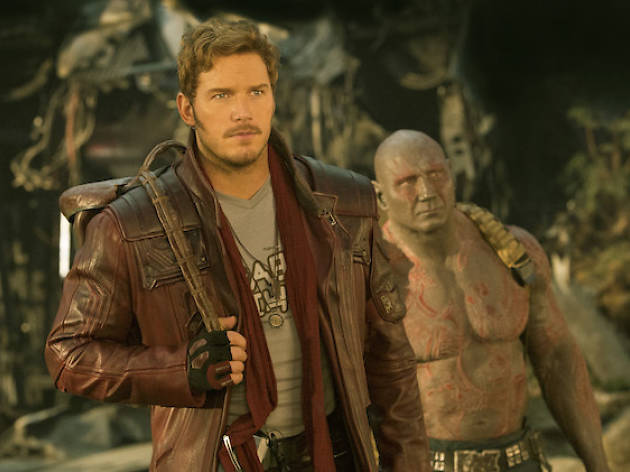 Guardians of the Galaxy Vol 2
Luke Skywalker should count himself lucky – his dad only wanted to rule the universe. When Peter Quill aka Star Lord (Chris Pratt) finally catches up with his old man, Ego (Kurt Russell), in this sequel to 2014's 'Guardians of the Galaxy', he's up to a whole lot worse. We find our heroes up to their necks in trouble after Rocket the Raccoon (Bradley Cooper) steals a satchel-full of alien batteries from a warlike, golden-skinned Priestess. Gamora (Zoe Saldana) has been reunited with her evil-ish sister Nebula (Karen Gillan); Groot (Vin Diesel) is still an adorable baby tree; and Drax (Dave Bautista) is still flummoxed by everything. When Ego shows up, he seems like a saviour – but in space, fathers always have secrets. After the sugar rush of the first film, recapturing the magic was always going to be an uphill battle. But for all its wit, speed and wacky cameos (Howard the Duck! Sylvester Stallone!) this second instalment still feels like a disappointment. Until well past half way through, it doesn't even have a plot, just a bunch of amusing scenes strung together. And when the story does arrive, it's fairly half-arsed: big villain, universe in danger, loads of explosions. The characters are still fun to be around, the one-liners are still sharp ('My turds are famously huge!') and the soundtrack is, of course, terrific. But there are only so many times you can slap on a Fleetwood Mac toe-tapper and expect it to paper over the cracks.
Get Out
This American horror film has more fun playing with racial tensions than with scaring us to death, which for some will be a bit of a letdown. The problem with 'Get Out' is that it is perhaps a touch too in love with its big idea: that for a young African American man, meeting your white girlfriend's parents might be hazardous to your health. (Even if they do say that they 'would have voted for Obama a third time'). Serious young photographer Chris (British actor Daniel Kaluuya), clearly adores Rose (Allison Williams, Marnie from 'Girls'). Still, their trip out of the city to her family's secluded mansion in the suburbs fills him with dread. That deer they crash into on the drive up doesn't help Chris's fraying nerves – and the way the animal stares him down during its last gasps feels like a warning. 'Get Out' is sharp and cutting during its build-up. Rose's parents (Catherine Keener and Bradley Whitford) are awkwardly ingratiating, making a comic meal out of white liberal privilege ('Hug me, my man!' Rose's neurosurgeon dad exclaims meeting Chris). Meanwhile, the family's black servants disquietingly look on like wide-eyed zombies. The writer-director of 'Get Out' is Jordan Peele, one half of the defunct Comedy Central show 'Key & Peele'. While you can't help but cheer his debut film's ambitions, the discipline he found in skit-writing is lost here. Many of the brightest moments in 'Key & Peele' were miniature nightmares in themselves – like their classic sketch 'Continen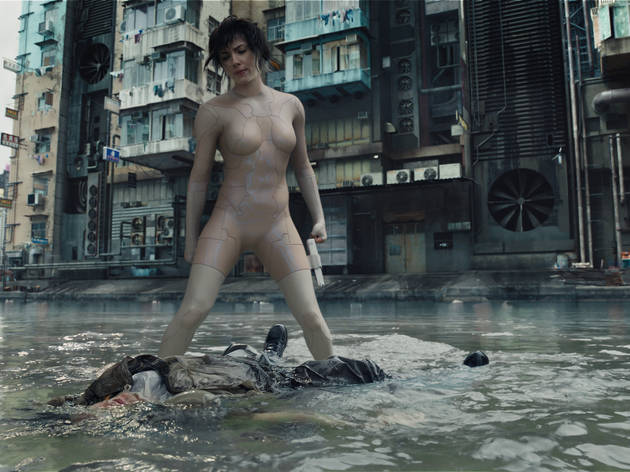 Ghost in the Shell
'Humanity is our virtue,' says a character in 'Ghost in the Shell' — but you don't get that feeling from the film, which is a slick, overly-digitised piece of weightless future schlock. It's a remake of a 1995 Japanese anime, which itself was mainly a chance to ogle a bodacious female android who blows stuff up in a story similar to 'Blade Runner'. This new live-action version plays like animation redone as yet more animation: a computer-rendered skyline swarming with fake Godzilla-size holograms is patrolled by teams of tech-implanted detectives who act like plastic robots because that's basically what they are. A stink has been made about the casting of Scarlett Johansson as our ostensibly Asian hero, the Major, a commando prone to swan-diving off buildings while hunting down corporate evil. That's like opening a can of worms when you're in a vat of pythons. There's much more to worry about: Johansson is trapped in a role that requires little of her than to fill the contours of a flesh-coloured bodysuit. The soulfulness Johansson explored as an alien in 'Under the Skin' is absent; her action scenes are too few and too tame. When stone-faced Japanese actor 'Beat' Takeshi Kitano is the most human element in your movie, something's wrong. Director Rupert Sanders ('Snow White and the Huntsman') serves up imagery from the original: briefcases that convert into machine guns; a pool of white goo that hatches Johansson's sleek, nude form; weirdly empty city streets (who are all t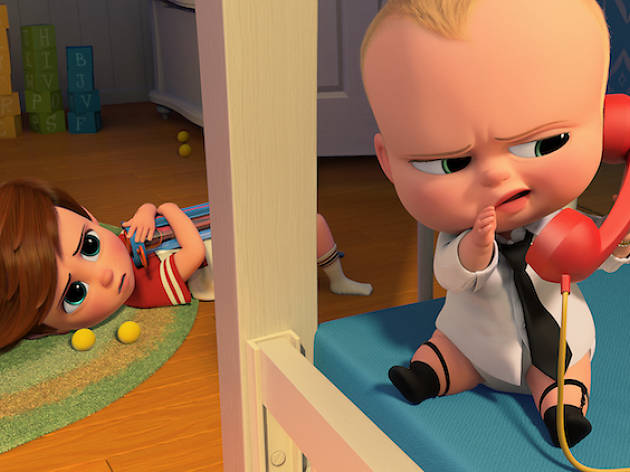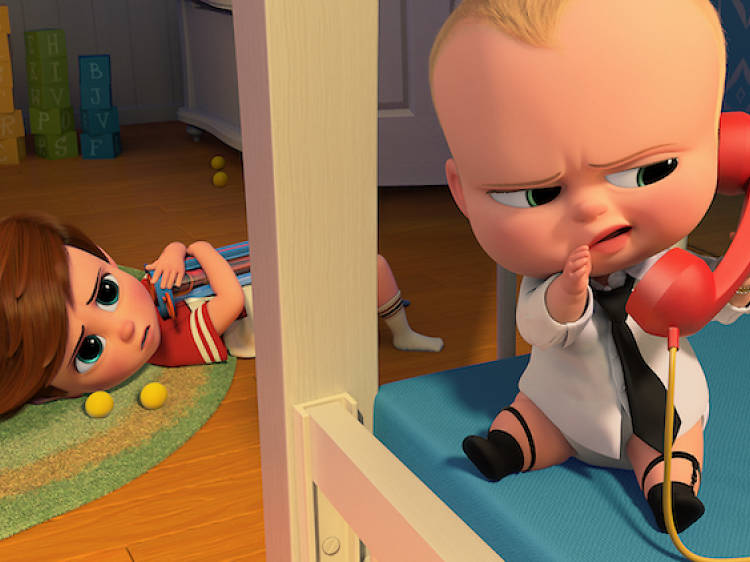 The Boss Baby
Do you have a six-year-old? Are they conversant in office politics? Do they love intricate, mind-scrambling existentialist narratives that lead nowhere? Then hurry them along to this deeply strange but somehow also very dull family cartoon comedy. The setup is just plain odd: before birth, the film reveals, all babies are sorted into two categories. The majority travel to earth, where they become part of a family. The rest are trained as managers in Babycorp, the company responsible for the manufacture of babies (don't over-think it, because that way madness lies). When promising recruit The Boss Baby (gravel-voiced by Alec Baldwin like he's reading rejected '30 Rock' scripts) is sent to earth on a secret mission that's way too silly to go into, he goes undercover with the Templeton family. But their existing seven-year-old Tim (Miles Bakshi) isn't best impressed with his new baby brother. 'The Boss Baby' is one of those snarky, post 'Shrek' cartoons that desperately wants to appeal to parents as well as kids, but its snappy, pop-culture-referencing script feels workshopped to death (there's a running joke about Gandalf that's bafflingly unfunny). Undemanding kids might get a kick out of its jazzy, restless visual style and poo jokes, but grown-ups may well find themselves taking some impromptu nap time.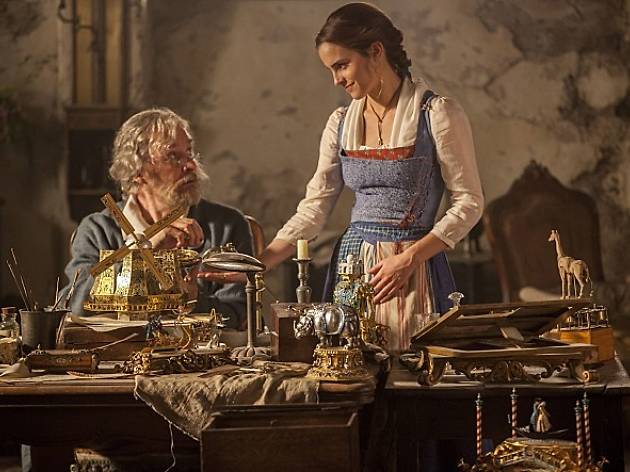 Beauty and the Beast
The virtue of courage is high up on the list of Disney princess must-haves (just below kindness, beauty and a strapping prince in tight trousers). And three cheers for director Bill Condon and star Emma Watson for having the courage to make a live-action musical adaptation of the adored 1991 animation with 2017 gender politics and a diverse cast. Not only is Belle the most feminist Disney princess ever, 'Beauty and the Beast' also features the first (and second) ever interracial kiss in a live-action Disney movie and the first openly gay character in a Disney movie fullstop. And it's all done with a lovely feeling of integrity too.This is a lavish pull-out-all-the-stops musical. Watson brings sincerity to the role of Belle, the only bookworm in the village in eighteenth-century France. (Her singing isn't bad either). Luke Evans is hilarious as her sexist meathead suitor Gaston, whose charming chat-up lines include: 'Do you know what happens to spinsters in the village when their fathers die? They beg for scraps.' Josh Gad (Olaf the snowman in 'Frozen') is his adoring sidekick Le Fou. The pair's get-a-room bromance is a highlight.Belle's inventor dad (Kevin Kline) is on his way to market when he takes a wrong turn and finds himself locked in the gothic castle belonging to Beast (Dan Stevens from 'Downton', hiding behind a furry face). Of course, the Beast is actually a dashing prince, transformed by a kind witch as punishment for his cold-heartedness. Only true love – as Célin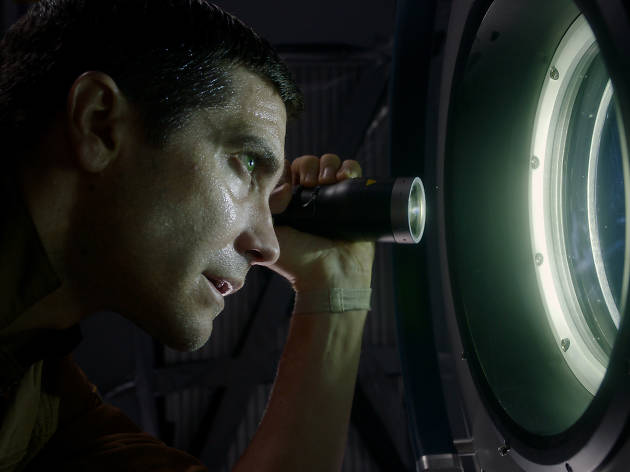 Life
There may be intelligent life hidden on Mars, but there's precious little of it hidden in Hollywood if this feeble 'Alien' clone is anything to go by. Exactly how this clunky, by-the-numbers sci-fi horror managed to blast free of the DVD bin and engage A-list stars like Jake Gyllenhaal and Ryan Reynolds is hard to figure out, because it certainly wasn't the script. Maybe the idea of floating round a tin can gesticulating at blue-screen beasties just sounded like a fun way to kill time. That said, nothing about Gyllenhaal's performance suggests he's enjoying himself. As the International Space Station's in-house doctor David Jordan, he's so glum and low-key that you suspect he's trying to blend into the steel-grey background, hoping that if he keeps quiet no one will notice he's even in this misfire. Reynolds is louder but not much more fun, and they're joined by a global cast of dead-meat space technicians whose principal mission is to spout statistics and get picked off one by one. Which they duly are, by a mysterious Martian life form that's been frozen in the planet's crust for millennia and has now been brought to Earth for study. There's nothing particularly memorable about the critter in question – it's smart, strong and insatiably hungry, but aren't they always? A handful of tense moments and some neat 'Gravity' style effects just about keep 'Life' ticking along. But the direction by Daniel Espinosa (he of the dire 'Child 44') is seriously shoddy – there's a moment t
See all Time Out film reviews