Heads up! We're working hard to be accurate – but these are unusual times, so please always check before heading out.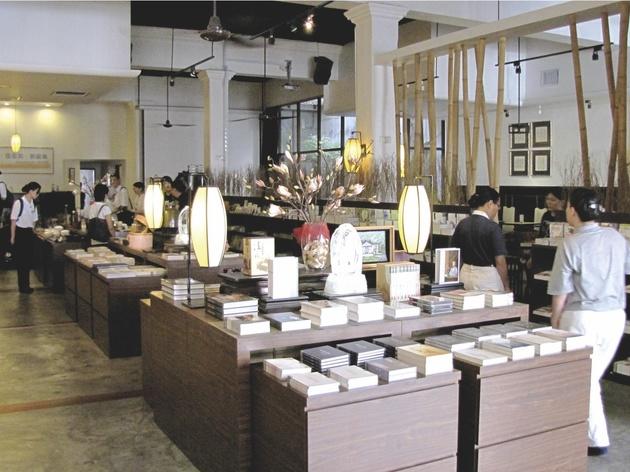 1/4
Jing-Si Books & Cafe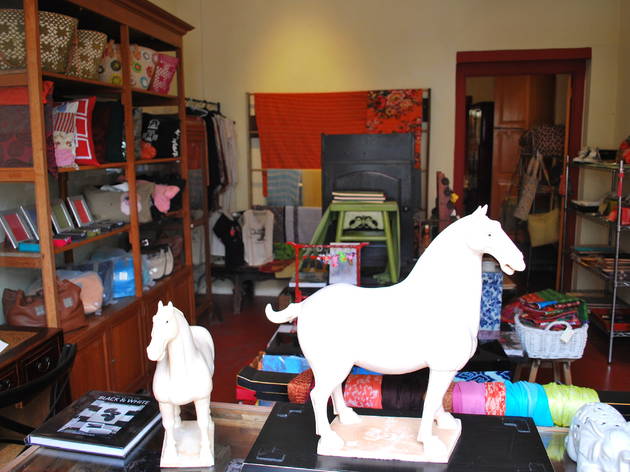 2/4
Bon Ton the Shop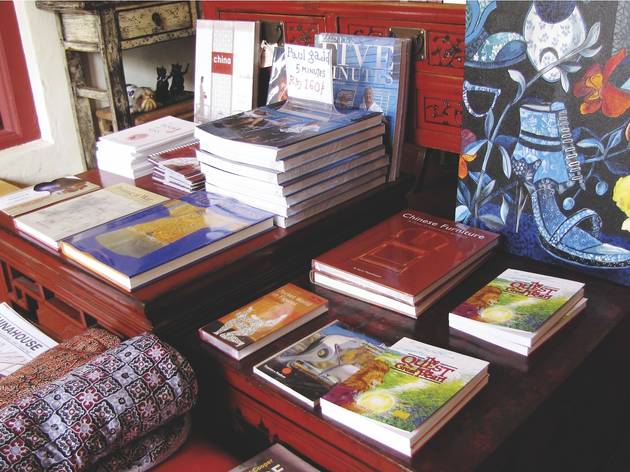 3/4
China Joe's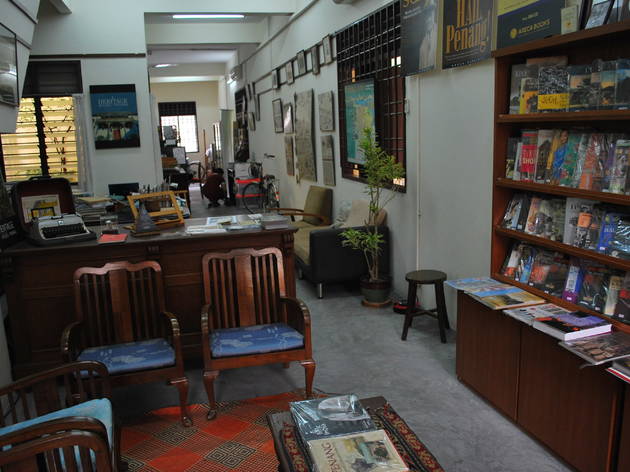 4/4
Areca Books
Independent bookshops in Penang
Vivian Adram takes a walk through Penang's bookshops for the best in inspirational reads
Inspiration comes in many forms. For some, it resides in a peaceful scene, work of art, piece of music, or a walk in the park. For many of us though, a really good book is enough to inspire us, to change our minds or simply to open them up to new possibilities. There is a kind of release when you read. What's even more inspiring is walking into a bookshop and being awed by the array of titles that engulf you: the smell of print on paper, the texture of the pages and, if you're lucky, the variety of genres. Fortunately, for those who dwell on the island of Penang, there has been a steady growth in specialist bookshops catering to those with an open, artistic and philosophical turn of mind. These places are sometimes hidden in a quiet nook on a busy street or even placed amidst sanctuaries and are only known through word of mouth.
Walking into Jing-Si Books & Café, one is immediately overwhelmed by the sense of peace (after you've removed your shoes). This is no ordinary bookshop. The wooden floor, the pretty layout of caramel coloured bamboo dividing the café from the bookshop and the dark wooden bookshelves with their neatly displayed books and products, all make the whole place more appealing even to the most restless of souls. The atmosphere is calming; it encourages consideration and thought. The ready staff approach anyone in need of direction and assistance and take the time to explain the whole concept of the shop and the Tzu Chi Organisation it stemmed from.

Tzu Chi was founded in 1966 by a Buddhist nun, Dharma Master Cheng Yen, who has often been called the 'Mother Teresa of Asia'. Upon being asked 'What has Buddhism done for society?' she decided to establish Tzu Chi to directly help the poor in a material way. Thus, the organisation is committed to charity and goodwill. Jing-Si Books & Café is 13 years old to date and is the first bookshop café opened by Tzu Chi before they expanded into ten other shops in the country and many more around the world. The books and products are produced mainly in Taiwan under the Jing-Si brand, and are mostly in Mandarin but there are also translated versions in Japanese, Korean, Thai, Bahasa Indonesia and English. Most books are written by Dharma Masters and one of the main bestsellers is, unsurprisingly, 'Still Thoughts', a collection of quotations recorded from the daily talks of Dharma Master Cheng Yen to her disciples. A typical thought from the pages of the book, 'Bodhisattvas are not idols made of wood. Real Bodhisattvas are people who eat, talk, work, and relieve suffering in times of need', is also one that typifies the movement as a whole.

Besides books, there are CDs, DVDs, stationery, bags and even organic food products, all produced by the Jing-Si brand. The café, which is exceptionally clean and beautifully laid out, is the perfect place to get inspiration, read, revisit one's thoughts or just rest to watch the busy outside world that is Penang's infamous Beach Street.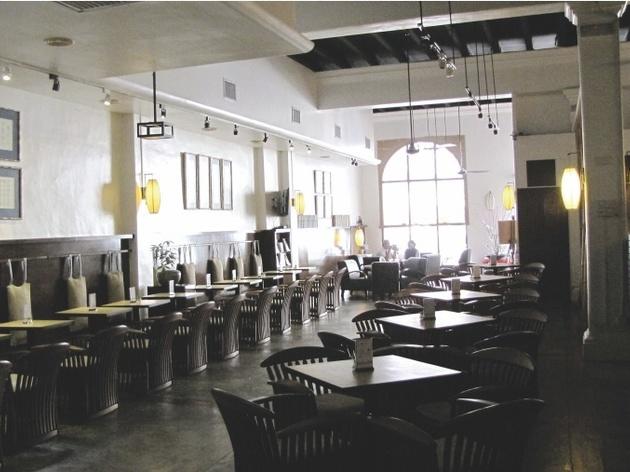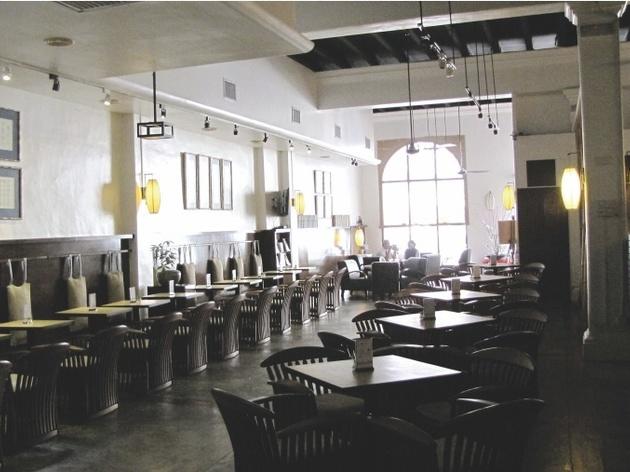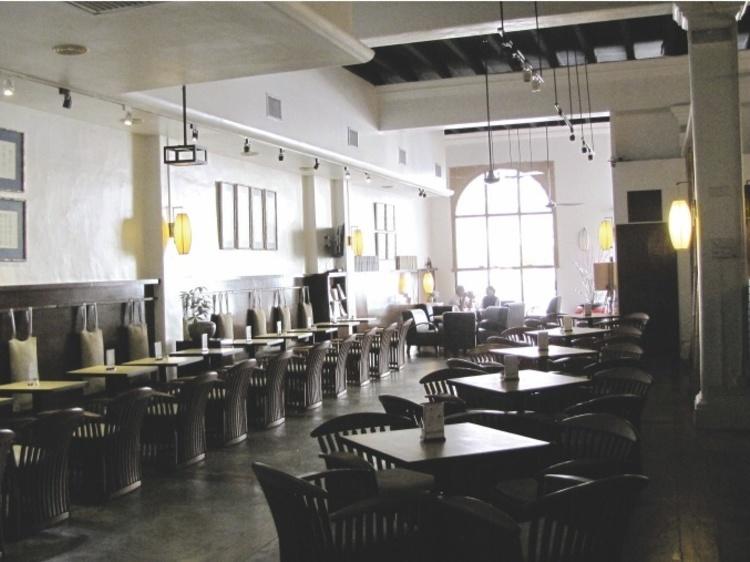 In the Tanjung Tokong area is a Buddhist based sanctuary, aptly named the Bodhi Heart Sanctuary. Bodhi Heart is known amongst the locals as a space where spiritual programmes take place to encourage the discovery of a more balanced, meaningful and fulfilling lifestyle. The premises are made up of various smaller buildings that serve different purposes such as prayer and meditation centres. The main one you see as you enter the premise is the Silabodhi, an activity centre that also houses a 'library' of books and audio visual material available to the general public. These Buddhist based books, chants and meditational tracks are available for free. Visitors can take them home and if they feel like contributing, they can donate any sum via the collection box. The grounds are beautiful with a sleepy dog or two basking in the sun and always a ready monk, working or researching in the activity centre. Bodhi Heart Sanctuary is the perfect place to be inspired – over a dusty Buddhist tome, a simple cup of tea in the outdoor tea house, or a conversation with a similarly minded fellow.

Expanding young minds and inculcating them with good values has preoccupied parents since the dawn of humanity. Josephine Yoong founded Precious Ones for just that purpose. On Lorong Selamat, a street famous for Penang's most expensive plate of char koay teow, the small shop sells and publishes independent books, DVDs and audio books in line with Christian teachings as well as general morality and integrity. Yoong, a professional accountant who left the corporate world with the arrival of her two beautiful children, initially focused on educational toys and then realised that the market was missing children's books that focused on good values. She does all the research herself and has come across many gems, one of which is the Alpha series that is used in churches and even widely in the Singaporean corporate world. She also carries the John Maxwell series, which has been a bestseller for years now.

Josephine also recently wrote her own book, 'Timmy Tapir, Do It Right'. It's a book on integrity accompanied by a journal to chart kids' progress as they go through and 'do the right thing'. Timmy was inspired by another local tapir – Tony from Patricia Chew's 'Tony the Tapir' series. This series uses Penang's natural beauty as a backdrop for lessons on good values and integrity, featuring the eponymous tapir.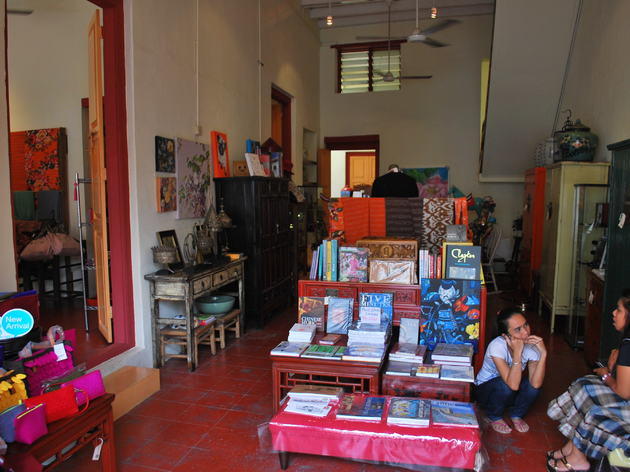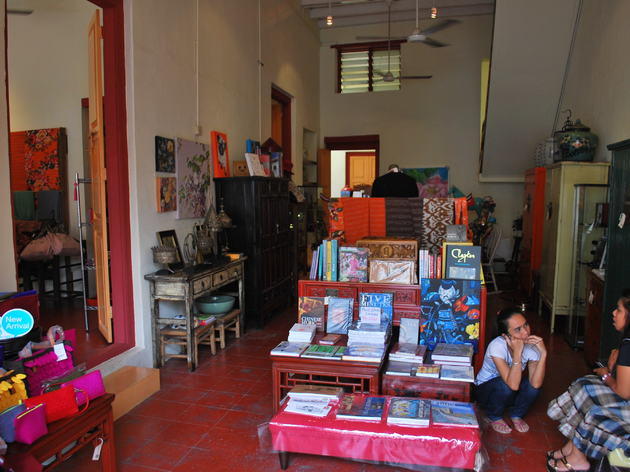 Having been recognised as a UNESCO World Heritage Site, George Town understands the importance of the arts amongst the old and young. The creative industry has recently been given more attention and importance on a global stage. The doors have opened to a plethora of boutique hotels, artsy cafes and genius shops that sell books and gifts from producers around Asia, catered to those whose inspiration lies in art and design.
One such patron of the arts is the Bon Ton brand that has taken Penang by storm with its Straits Collection residences, the legendary cakes at China House's cafe, live music performed at The Canteen and unique combination of lifestyle gifts, fashion accessories, fun clothes, stationery and a wide range of coffee table books. China Joe's or The Bon Ton Shop has made it a point to highlight the arts, featuring works by local groups, artists, painters and thinkers. These titles have been painstakingly chosen to complement the owners' respect for the arts.

With the advent of our very own Urban Sketchers Penang, it is only right that 'The Art of Urban Sketching' by Quarry Books is available here. It highlights group drawing activities on location around the world and introduces readers to that world, one drawing at a time, setting imaginations alight. Beginning online in 2007 as a Flickr group, it quickly turned into a non-profit organisation whose mission was to raise the artistic, storytelling and educational value of location drawing, promoting the practice and connecting people who draw on location, where they live and travel.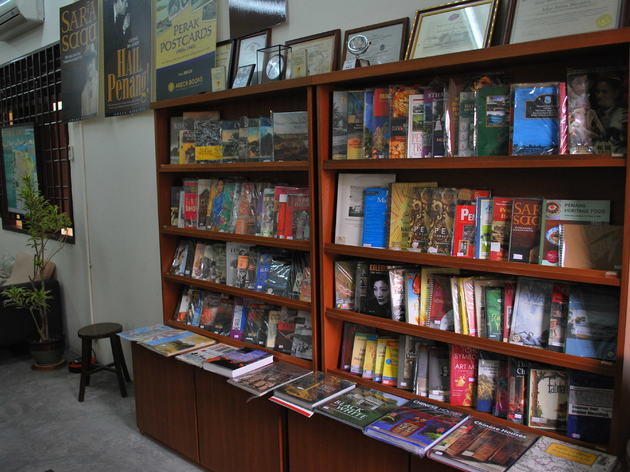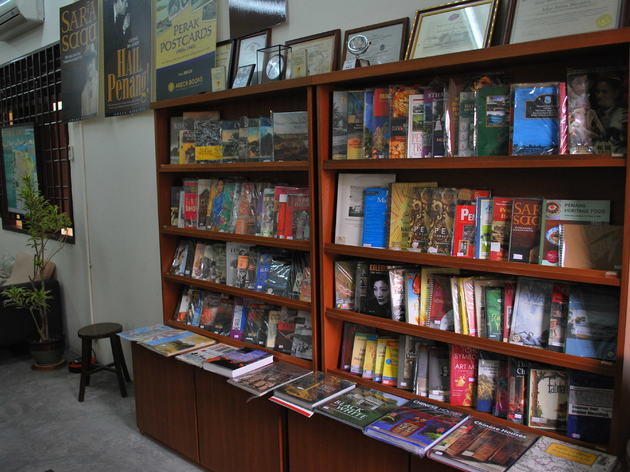 Just a stone's throw away is Areca Books, the brainchild of three social historians: Khoo Salma Nasution, Abdur-Razzaq Lubis and Dr Zulkifli B. Lubis. The bookshop plays an important role in archiving all material related to Penang's history and heritage. Just off Armenian Street, it is kept in pristine condition with the characteristic minimal signage, dark wood and gold ornate finishes of the Baba Nyonya culture.

Areca not only publishes its own material but also carries work from local researchers, writers and historians, all in the name of enhancing, embracing and maintaining the rich culture available in Penang.

It is not a surprise then to note that one of Areca's best sellers is the famous 'Heritage Trees of Penang' by the wonder trio Simon Gardner, Pindar Sidisunthorn and Lai Ee May. With the help of Think City Sdn Bhd and Khazanah Nasional Bhd, the book is a 400 page full colour hardcover edition, focusing on street trees, garden trees, sacred trees, village trees, forest trees, and coastal trees – featuring over 200 species found in Penang Island. The stunning cover is graced with a painting called 'The Great Tree' by William Daniel. This tree is said to have existed until the year 1870 when it may have reached more than 50m high with a rotund circumference of 9m. Even the lowest branch would have hung about 35m above ground level.

It is these sorts of prized books that make Areca so important and necessary to the landscape of Penang, exploring possibilities and allowing for further research and understanding of our culture to take place.

The presence of these scholastic retail spaces shows we've grown rapidly in thought and the understanding of our fellow man and surroundings. After all, Penang isn't just an island paradise – it's an economic powerhouse, a centre for study and intellectual enlightenment, and a great place for books.