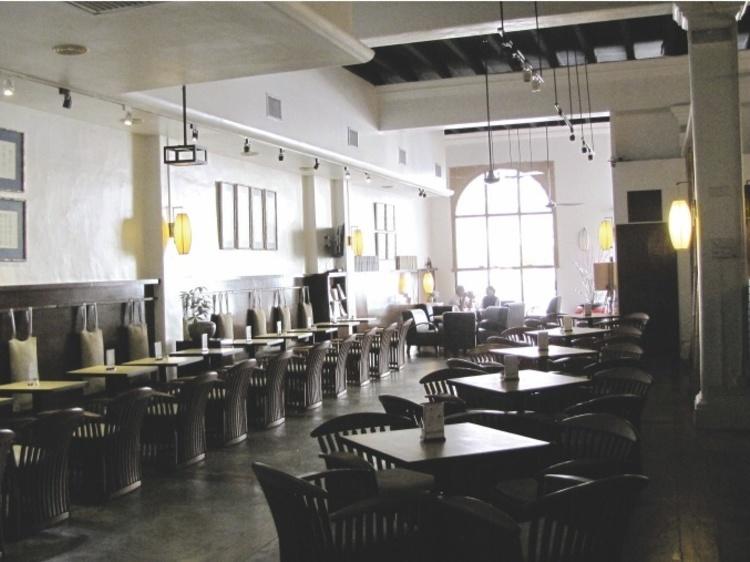 In the Tanjung Tokong area is a Buddhist based sanctuary, aptly named the
Bodhi Heart Sanctuary
. Bodhi Heart is known amongst the locals as a space where spiritual programmes take place to encourage the discovery of a more balanced, meaningful and fulfilling lifestyle. The premises are made up of various smaller buildings that serve different purposes such as prayer and meditation centres. The main one you see as you enter the premise is the Silabodhi, an activity centre that also houses a 'library' of books and audio visual material available to the general public. These Buddhist based books, chants and meditational tracks are available for free. Visitors can take them home and if they feel like contributing, they can donate any sum via the collection box. The grounds are beautiful with a sleepy dog or two basking in the sun and always a ready monk, working or researching in the activity centre. Bodhi Heart Sanctuary is the perfect place to be inspired – over a dusty Buddhist tome, a simple cup of tea in the outdoor tea house, or a conversation with a similarly minded fellow.
Expanding young minds and inculcating them with good values has preoccupied parents since the dawn of humanity. Josephine Yoong founded
Precious Ones
for just that purpose. On Lorong Selamat, a street famous for Penang's most expensive plate of char koay teow, the small shop sells and publishes independent books, DVDs and audio books in line with Christian teachings as well as general morality and integrity. Yoong, a professional accountant who left the corporate world with the arrival of her two beautiful children, initially focused on educational toys and then realised that the market was missing children's books that focused on good values. She does all the research herself and has come across many gems, one of which is the Alpha series that is used in churches and even widely in the Singaporean corporate world. She also carries the John Maxwell series, which has been a bestseller for years now.
Josephine also recently wrote her own book, 'Timmy Tapir, Do It Right'. It's a book on integrity accompanied by a journal to chart kids' progress as they go through and 'do the right thing'. Timmy was inspired by another local tapir – Tony from Patricia Chew's 'Tony the Tapir' series. This series uses Penang's natural beauty as a backdrop for lessons on good values and integrity, featuring the eponymous tapir.