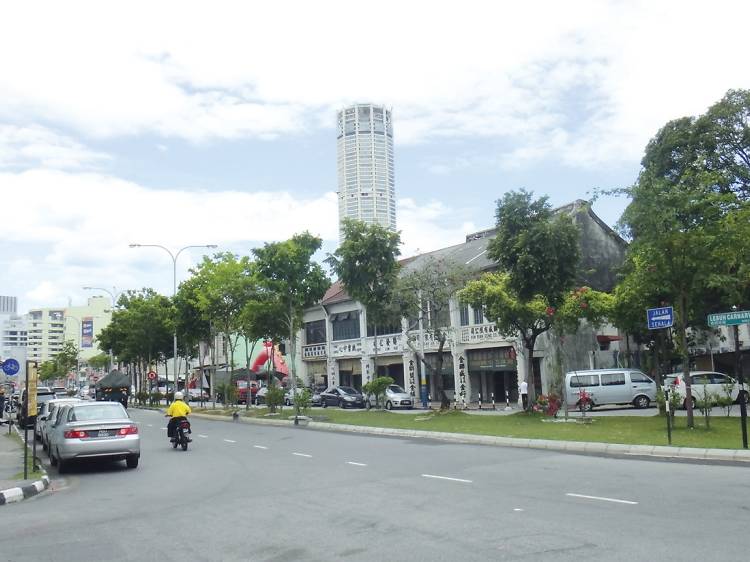 Legacy architecture of George Town
Take the buildings in the inner city of George Town, for example, many of them built in that ornately beautiful architectural style called straits eclectic, so unique that it exists nowhere else in the world. This style is found mainly in the former British Straits Settlements of Penang, Melaka and Singapore, distinguished by its exquisite fusion of Eastern and Western influences. In the 18th and 19th centuries, these buildings housed the early migrant communities who came to this island from all over the world to trade, seek their fortunes, or begin a new life.

Likewise, take the streets of living history in the inner city – centuries-old temples and mosques that have welcomed generations of worshippers or the social and cultural fabric of the island which can be traced directly to Penang's origins as one of eighteenth-century Asia's most important trading ports – take any of these away, and you would take away the Penang that so many Penangites grew up with, (and in recent decades, newly-arrived expatriates as well as Malaysians from other cities) know and love.

Not for Penang the sweeping, obliterating changes of modernisation. The island's topography has, in its own way, prevented this. Penang is a compact island, just under 300 kilometers square, with a smallish main city crammed onto a triangular spit of land. A modest hilly range rises steeply up in the middle of the island; again, effectively precluding too much urban development. Penang just doesn't have the land area to expand anywhere. And that has turned out to be a good thing.

The original grid of streets laid out by George Town's founder Captain Francis Light soon after his arrival on the island in 1786 is still here, defined by the rectangle formed by Lebuh Pantai, Lebuh Light, Lebuh Chulia and Jalan Masjid Kapitan Keling. In this area, many of the buildings that were constructed around Light's time still stand.

The grander, more historically significant buildings such as City Hall have had conservation status for years. But many of the smaller, old pre-war, straits eclectic 'shophouses' in the inner city – literally, from the Hokkien term 'tiam chu' (shop house) because the buildings traditionally served as business premises at street level and family residences on the upper floors – began to crumble and decay due to generations of neglect.