Heads up! We're working hard to be accurate – but these are unusual times, so please always check before heading out.
The 19 best things to do in Phoenix
Art fiends will appreciate the best things to do in Phoenix, which also include top-notch historical attractions
We'll get right down to it: the best things to do in Phoenix are heavy on the art. From The Hive, a central collective that highlights visual and performing arts purveyors, to the Heard Museum, dedicated to all things American Indian art, the capital of Arizona is filled with attractions that are sure to tickle travelers' interests.
More into a city's gastronomical scene? Phoenix is home to a slew of top-notch restaurants that run the gamut from hole-in-the-wall family joints to James Beard-award winning locales—and we suggest you try them all.
Next up: the music culture, which thrives on sounds old and new, with spots overflowing with local and touring acts every night of the week. Residents also pride themselves on local comedic talents and theatre offerings. What else could you wish for? Get exploring, the best things to do in Phoenix are sure to entertain.
Best things to do in Phoenix
Photograph: Courtesy Yelp/Liz B.
1. The Breadfruit & Rum Bar
What is it: This chilled out seafood restaurant features an island-inspired bar that serves over 100 rum variations. (Yep, you heard us correctly).
Why go: Quite simply, to drink the Wix Bang. Sure it sounds questionable slang but trust us: this super signature drink tajes centre stage for a reason. We're talking a blend of five-year-aged Real McCoy rum, lime, guava reduction, coconut, nutmeg and a horehound tincture to get your lips around. And if that libation isn't enough to get you going, get a load of the mouthwatering menu: fresh from the sea curried shrimp, locally sourced rum sea scallops and jerk pork chops. Heaven.
Photograph: Courtesy Yelp/Ed U.
2. First Fridays Monthly Art Walk
What is it: Various neighborhoods in downtown Phoenix get extra artsy on the first Friday of each month. Thousands gather to see artworks in galleries, retail venues and on the street.
Why go: Happening for more than 20 years, this is a great way to take in the city's diverse art scene. The monthly events feature rotating exhibitions by artists working with all mediums. Also expect to see live street performers and nosh on goodies from area eateries and food trucks.
Photograph: Courtesy Yelp/Vanecia S.
What is it: A fun destination for the 21 and over crowd who like to mix drinking and gaming.
Why go: Show off your video gaming prowess while you maneuver Ms. Pac-Man around the screen, gobbling dots for points. That's just one of the classic games you'll find here. There's a slew of others available to play with, including Centipede, Donkey Kong and Super Mario Bros. Signature cocktails like the Krazy Kong and Death Star keep up with the venue's theme.
Photograph: Courtesy Yelp/Aileen B.
4. Desert Botanical Garden
What is it: This is the prime spot to peep desert plants and learn about the area's landscape.
Why go: Not only is this 140-acre garden have a spectacular vista but it's also the sunny home of an extraordinary amount of living creatures – you've just got to know how to spot them. Spend some time visiting here and you can expect to take a flashlight tour, a group tour of self-paced trails where attendees are armed with flashlights to see and hear what dwells in the desert after dark.
Photograph: Courtesy Yelp/Amie C.
What is it: Featured on the Travel Channel's Bizarre Foods with Andrew Zimmern, the local destination serves the Sonoran Dog, a popular Phoenix late-night, post-party snack. But since they're open from 7pm - 12:30 am, you don't need to be out dancing to enjoy one – they're just as tasty after a long day at the office or following an afternoon of sightseeing.
Why go: Because you absolutely must eat these grilled, beefy hot dogs wrapped in bacon. Oh, they're topped with pinto beans, cheese, onions, tomatoes and mayo. They're as sloppy as they are delicious and they are well worth the mess.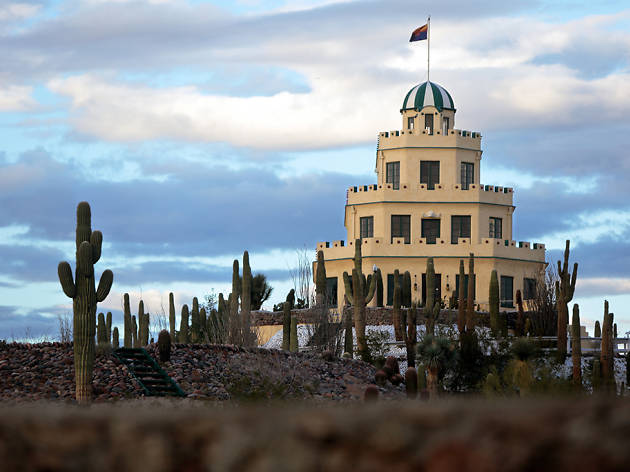 Photograph: Courtesy CC/Flickr/GAge Skidmore
What is it: A four-story castle, viewable from the freeway, that stands out like a beacon amidst the desert landscape. Make sure to schedule a tour.
Why go: Once you catch sight of this interesting structure, you'll want to tour it right away, which is the only way to see the inside of the 5,000-square-foot landmark. As you make your way through, learn about the three different families responsible for this feat of architecture coming to fruition.
Photograph: Courtesy Yelp/Todd R.
What is it: Only one of downtown Phoenix's best and brightest spots for live music and fun events – and its actually below street level. Yup, adding to the mystical intrigue is the fact that you'll have to enter the premise from a back-alley door – like a prohibition speakeasy.
Why go: On most nights of the week, this is where to find the coolest bands playing all sorts of genres, from punk and garage to indie rock and honkytonk. On non-music nights, there's plenty to do, from trivia competitions to comedy. You can also just hang out in the Rose Room, chatting and sipping drinks with pals.
Photograph: Courtesy Yelp/Kiara A.
What is it: This Mexican restaurant strives to stay away from the Tex-Mex style, focusing on healthier regional fare from Baja and Cancun. Dining in finds you surrounded by an array of paintings by contemporary Mexican artists.
Why go: The food is ridiculously delish but the salsa bar is what ups the ante. Expect all kinds of red and green varieties—boasting different levels of heat, of course—but may we suggest opting for out-of-the-box options like a fruity strawberry salsa or a creamy pecan one?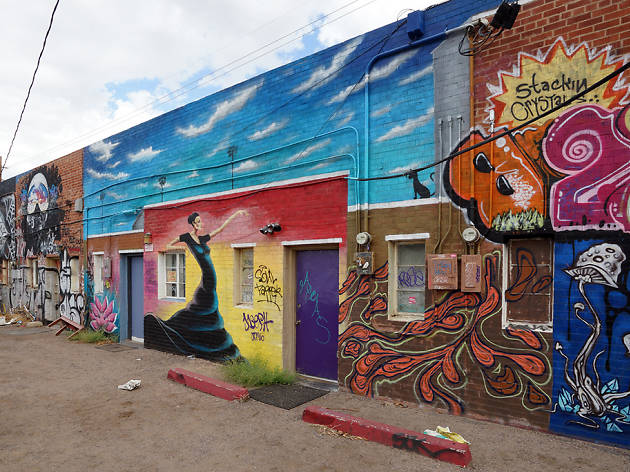 Photograph: Courtesy CC/Flickr/Aaron Fellmeth Photography
What is it: This walkable area features a mix of indie shops, restaurants, bars and galleries.
Why go: Visual art is a big draw. Long-running art galleries like Modified Arts and Eye Lounge share the 'hood with street art, pop-up galleries and festival events. Make sure to check the sides of buildings and wander the alleys, that's where you'll see the awesome murals that originally turned this area into a destination.
Photograph: Courtesy Yelp/Castles N' Coasters
What is it: Where all the fun of the fair meets some sky high thrills. This is an amusement park smack dab in the heart of northwest Phoenix.
Why go: At an astonishing ten-acres, the park isn't a 'just drop in' kinda place. Instead, if you love thrill rides, make a day of it. There are roller coasters, water rides and an enormous arcade for all sorts of heart-pumping fun. Loop the loop on Desert Storm and get your adrenaline going on the interactive experience XD Dark Ride, where you'll fight off fearsome zombies. Scream if you want to go faster.
Photograph: Courtesy Yelp/Steven H.
What is it: The DIY vibe thrives at the Hive, a central Phoenix collective that brings together independent businesses and visual and performing arts purveyors.
Why go: There's just so much to do (and buy) here. Shoppers who love vintage clothes and goods will find it hard to walk out of The Bee's Knees empty handed. There's also an art gallery with rotating exhibitions and Wasted Ink Zine Distro, where you can get 'zines from around the globe. Buzz Beans, also on premise, will keep you properly caffeinated.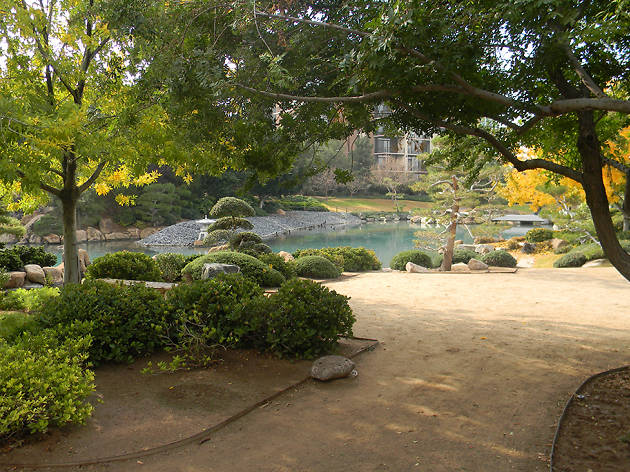 Photograph: Courtesy CC/Flickr/L Hoffheins
12. Japanese Friendship Garden
What is it: Named Ro Ho En, this 3.5-acre tea garden and tea house is a nest of calm and beauty so unassuming that it's easy to miss even though it's located in the heart of central Phoenix.
Why go: It's a tranquil and gorgeous getaway where you can admire lush plants, take part in a traditional Japanese tea ceremony or convene with koi fish. Regular events that feature Japanese artists, dancers, food and musicians are great ways to mingle with other garden dwellers.
Photograph: Courtesy Yelp/Kenny B.
What is it: This north Phoenix boutique for men and women blends a mom-and-pop feel with a chic vibe, offering clothing items, home goods and more.
Why go: A relaxed desert vibe threads through the product offerings here, whether it's a cool cactus T-shirt or copper earrings by an innovative designer, or a fancy candle ready to release its smoky, earthly scents. Get shopping.
Photograph: Courtesy Yelp/Mike C.
What is it: The central Phoenix museum was founded in 1929 and is dedicated to the advancement of American Indian art. Browse through rotating exhibitions, a permanent collection and signature events that are both fun and educational.
Why go: To get educated on all things American Indian, with a special focus on artists from the Southwest. Learn about artistic traditions and evolutions through paintings, sculptures and textiles.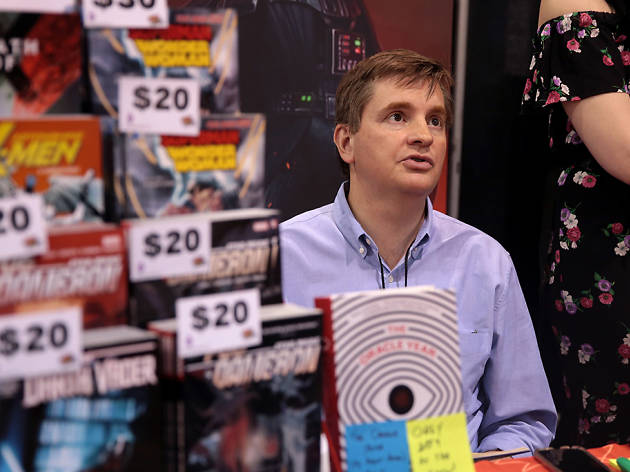 Photograph: Courtesy CC/Flickr/Gage Skidmore
What is it: In May, the Phoenix Convention Center is taken over by geeks and nerds in a glorious celebration of all things comic-related.
Why go: Because unlike any other day aside from Halloween, you can feel right at home as you rock that Deadpool costume or sport your version of the Gauthier dress Milla Jovovich donned in The Fifth Element. Plenty of celebs are always in attendance, meeting and greeting or participating in panels. This is possibly the single best people-watching event of the year.
Photograph: Courtesy Yelp/Mary Coyle
What is it: This old-school ice cream shop has been building an ever-growing fan base since first opening back in the 1950s.
Why go: The black-and-white tile floors and old-fashioned vibe are indeed charming, but the homemade ice cream is what will keep you coming back. Flavors like black licorice and salted caramel cashew are on the hefty menu. Take it to the next level and get yours served in a homemade waffle cone.
Photograph: Courtesy Yelp/Chris H.
What is it: Phoenix's coolest art house theater, where you can watch indie cinema while sipping on a cold brew and munching on some popcorn or a tamale.
Why go: Whether you're looking to catch a riveting documentary or you're joining your friends to belt out tunes from musicals like Moulin Rouge or Sebastian during one of the Big Gay Sing-A-Long nights, this is the spot for film fanatics to converge at.
Photograph: Courtesy Yelp/Yolie C.
What is it: Space 55 joined the local theater scene 12 years ago. Since then, the staff has been gloriously unafraid to present challenging, absurd and downright weird theatrical performances to audiences of all stripes.
Why go: Whether catching Paul Auster's Laurel and Hardy go to Heaven or one of the venue's no-holds-barred variety shows, you're in for a unique experience.
Photograph: Courtesy Yelp/Cathy C.
What is it: This verdant and lush park is a hikers dream. With various winding trails fit for every experience level, Papago Park is also known for its big buttes.
Why go: A fantastic starting spot for even the most unsure beginners, this Phoenix hiking spot offers so much more than your average walk in the park. If you're looking for a more chilled out route, the dirt and sandstone trails are easy-to-moderate and offer scenic surroundings and captivating views. Rather not spend all day on your feet? If you're more partial to wheel-based exercise, turn it up a gear and bring your mountain bike.
Looking for the best desert eats?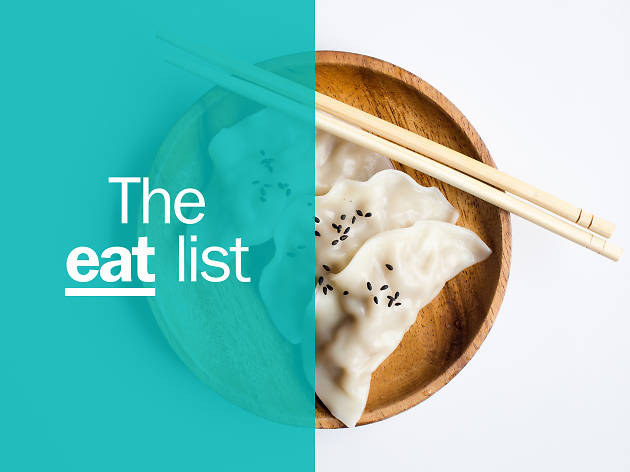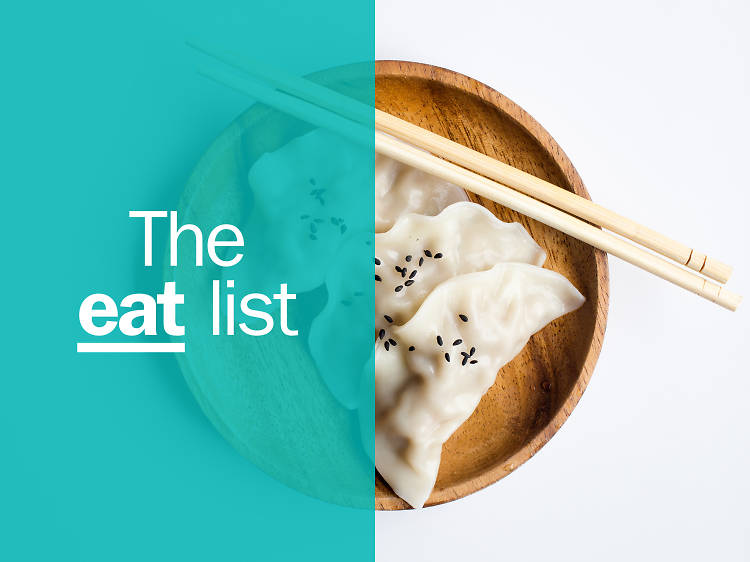 Boasting a restaurant scene that's loaded with diversity, offering a broad mix of hole-in-the-wall family joints, modern hotspots, ethnic treasures, fancy hotel eateries and James Beard award-winning spots, the city is overflowing with culinary destinations.