Heads up! We're working hard to be accurate – but these are unusual times, so please always check before heading out.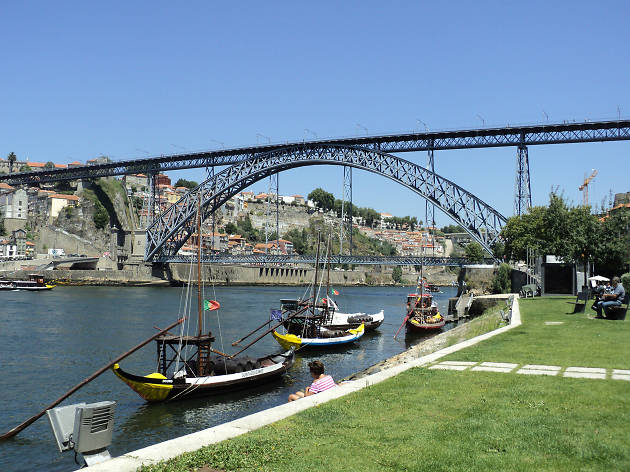 The best things to do in Vila Nova de Gaia
Head to Porto's south bank for views (obvs) and more
Picture a whole other city by a river mouth, a vibrant array of things to do, valuable cultural heritage connected to the sea and long-standing fishing traditions, dozens of hectares of green spaces, contact with wildlife and several kilometres of west-facing white sand beaches. Can you picture it? Well, just cross the Douro. Welcome to Vila Nova de Gaia.
Recommended: don't miss the concerts at this year's MEO Marés Vivas
The best things to do in Vila Nova de Gaia
To get one of the most complete and impressive panoramas of Porto you will have to take a tram ride. It is only 5 minutes to reach the Pier of the City of Gaia, at 300 meters of altitude. On the way there, you can contemplate the historic area of ​​Porto, the roofs of the cellars of Gaia, the Ribeira, the Clérigos and the Douro in all their splendor. Take it all in and, if you can't resist snapping some photos, your Instagram followers are sure to be jealous. The return ticket costs €9 per person and is worth every cent.
The fishing village of Afurada is Gaia's Foz. It has a marina with bars and restaurants, great little taverns for fresh fish, a local history museum (the Centro Interpretativo do Património Local da Afurada) and a Saturday market. Grab a bike and do Gaia's whole cycle route.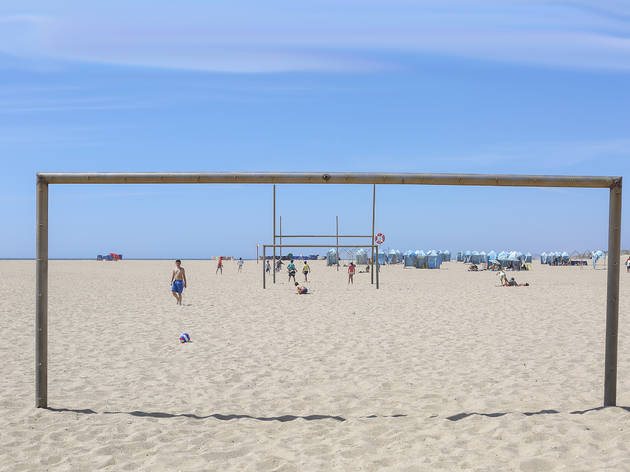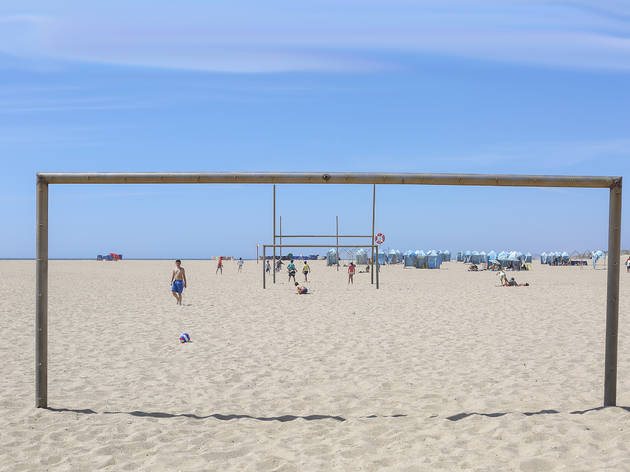 ©Marco Duarte
On top of offering oodles of natural beauty and an excellent range of support services, which include bars, showers and lifeguards, Gaia's beaches are places of comfort for all. Along this part of the coast, five beaches are 100% accessible, with wheelchair access to the beach and amphibious vehicles to take people with reduced mobility for a dip in the sea. They are: Aguda, Miramar, Senhor da Pedra, Valadares Sul and Canide Norte.
Gaia is famous for a lot of things, and the wood-burning oven chimneys are at the top of the list. If you are looking to try a Francesinha then be sure to visit Tappas Caffé, one of the most famous restaurants in Gaia. The mother house, in Candal, opened in 2002, but now you can have their specialty in several restaurants spread around Gaia and Porto.
5. Looking for romance? You've come to the right place
Built in 1686, Capela do Senhor da Pedra still gets everyone's attention. In 2018, European Best Destinations deemed it one of the most romantic places in Europe, and one of the best for marriage proposals. So, if you're gearing up to take the leap, be advised that proposals should be made specifically on the fifth step up to the entrance of the chapel.
Alameda do Sr. da Pedra, 4405-712 Gulpilhares
The first thing you'll notice when you get to Parque Biológico de Gaia is the giant dinosaur in the parking lot. Well and truly welcomed, you'll be at the start of the three-kilometre trail that'll lead you through the home of about 700 species of wild animals and plants, spread over 35 hectares of pure nature. This is the first permanent centre for environmental education in the country, and you'll be able to spot otters, deer or cranes, herons and owls. The best part is that most of the animals currently living there were rescued from situations of illegal possession, abuse or ill treatment. They therefore lead a much better life now. During your visit, you can stop for lunch in the picnic area or at the park cafe or restaurant, set in a lovely garden. The children will love it.
In the summer, they run guided tours to see the fireflies and other nocturnal animals. The tour invites you to notice the change in temperature, to become aware of new smells, to listen to the night's sounds and to see in the dark. Booking is required. To book, call 22 787 8138 or write to them at atendimento_pbiologico@cm-gaia.pt.
Offline has one of the best pregos no pão (steak sandwiches) in the whole of Porto. The meat comes from Lafões, an area of central Portugal known for its beef, and it's so tender it all but falls apart. It comes in a toasted mixed-grain bun with cheese, ham, mustard and a spicy sauce. Trust us, it's the bomb.
At the weekend, Ciao Bella is a real bait for families with children. Fresh pasta, steaks, salads and pizzas, such as Giovanna, with cherry tomatoes, rosemary, olive oil and Italian salami, are the specialties of this seafront restaurant, set in a former fisherman's house.
If you're a minted type, have won the lottery, or have a redundancy settlement burning a hole in your pocket, stay at The Yeatman. Everyone else, at least drop by this luxury hotel for a coffee on the terrace and (yet another) magnificent view. If you can stretch to it, dine at the restaurant overseen by local chef Ricardo Costa, which has two Michelin stars, and is really quite something.
You can't visit Porto without a visit to a Port cellar. Sandeman (the sinister bloke in the black cape and saucy hat) is a good option. The guided tour here includes the cellars and ends with a tasting of two wines. Port in the afternoon? Of course.
More than 150 varieties of herbs are cultivated organically in these gardens, which cover more than two hectares and are free to visit. The final product comes in the form of infusions, tisanes and condiments, and can be bought on site to introduce a note of aromatic joy to your life.
The most renowned mojitos in Gaia (and perhaps all Porto) are at Chez Maurice, right next to Praia da Aguda beach. Try the original or another member the family: the Namorada ('girlfriend'), made with strawberry; the Prima ('cousin'), made with passion fruit; or the alcohol-free Baby, which also features – brace yourself – marshmallows. Or get all sentimental and have one of each.