The best beaches near Porto
Get a tan, have a dip in the sea, go surfing (show off!) or just chill on the sand. Time to hit the beach: here are Porto's best ones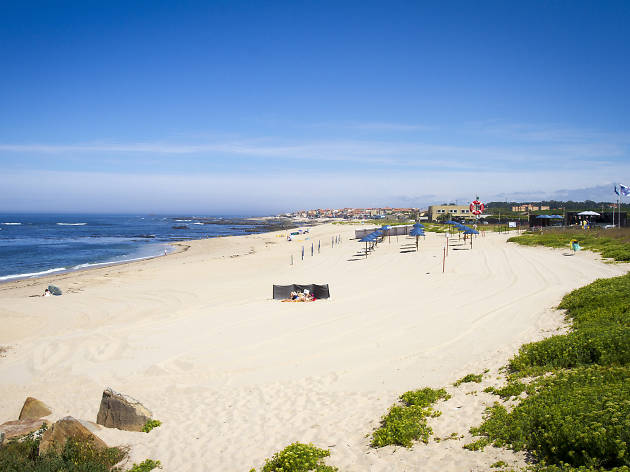 Porto's year-round mild climate means that a trip to the beach is a must-do. There are several in easy reach of the city. Catch some rays and ozone-rich breezes, pack a picnic or, if you want a bit more action, take surfing lessons.
The best beaches near Porto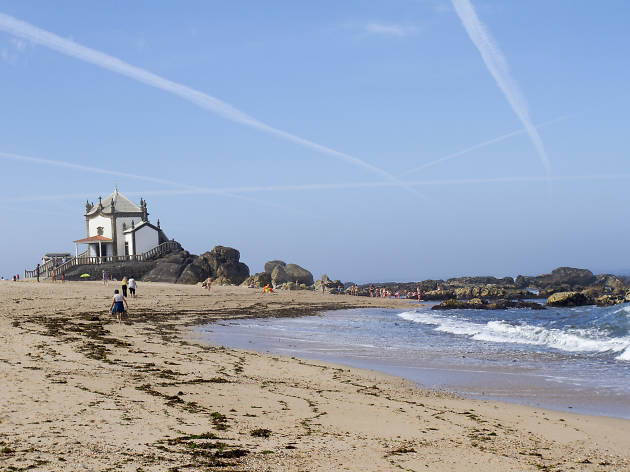 © João Saramago
Senhor da Pedra Beach (15km)
By car: 17 min
By bus: 29 min
Named one of Europe's prettiest beaches in 2015, thanks in part to the famous Senhor da Pedra (Lord of the Rock) chapel. It's in the municipality of Vila Nova de Gaia, on the south bank of the Douro. This beach is one of the best on this list for children, with a dedicated play area, a vast sweep of sand that's great for ball games and a nice café-bar for tantrum-diffusing snacks and ice creams.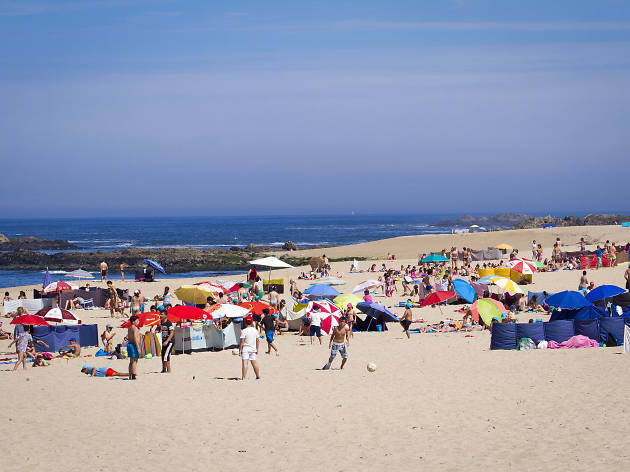 © João Saramago
Memória Beach (18km away)
By car: 18 min
By bus: 1h 13 min
Take the kids here in the mornings to make new friends. In the afternoon it's quiet, without little 'uns charging about with water pistols. It has lifeguards, parasols to rent, a bar right next to the sand and a chunk of history: the iconic Obelisco da Praia da Memória (or Obelisco da Memória – Obelisk of Memory), the symbol of the beach, has stood here for 150 years.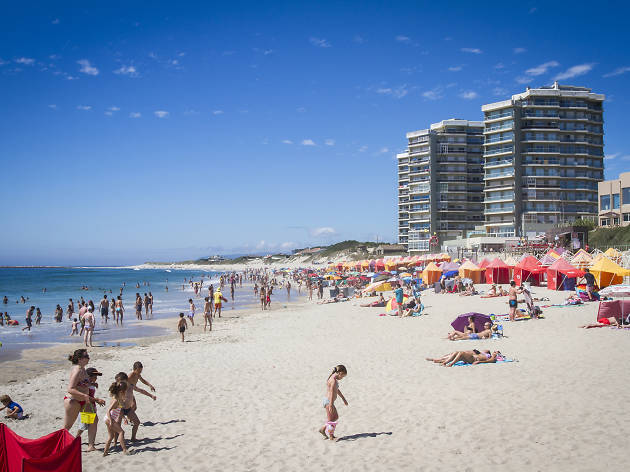 © João Saramago
By car: 38 min
By bus: 1h 32 min
Ofir's about an hour from Porto and pretty popular, although the sand has been sadly disappearing over the years. There are beach bars where you can have a drink between dips in the sea, sunshades for hire and, like in any beach in northern Portugal, a bit of a breeze.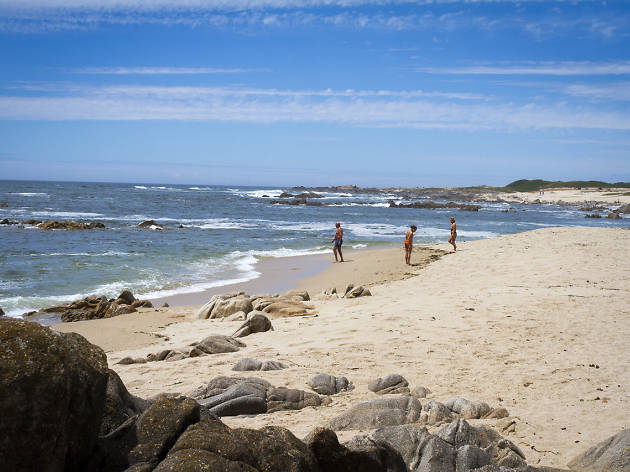 © João Saramago
By car: 33 min
By bus: 55 min
Iodine-rich (good for your health and for maintaining your tan) Praia do Quião has more to offer than just chemical elements. Lifeguards, a games area for the little ones set away from the sand and the bar-restaurant of Praia do Mestre, right next door.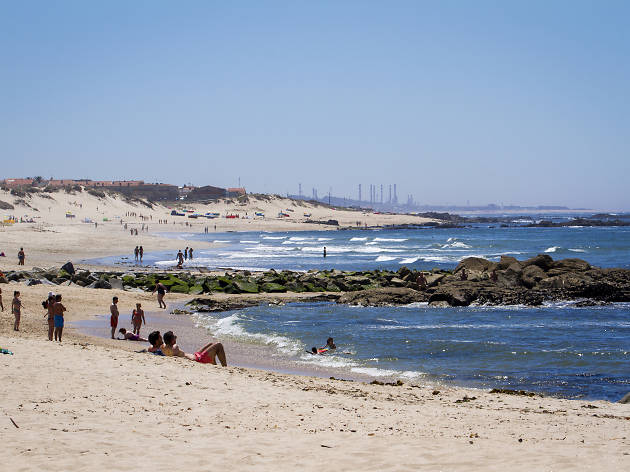 © João Saramago
By car: 12 min
By bus: 50 min
A social fixture for Porto residents at the height of summer, Mindelo beach is in Vila do Conde, half an hour from town. Unlike most beaches in northern Portugal, it's sheltered from the wind. It's also great for kids, with two kilometres of sand, and plenty of room racquetball, volleyball and football. The beach is set in the Mindelo Ornithological Reserve which makes it a great spot for birdwatchers.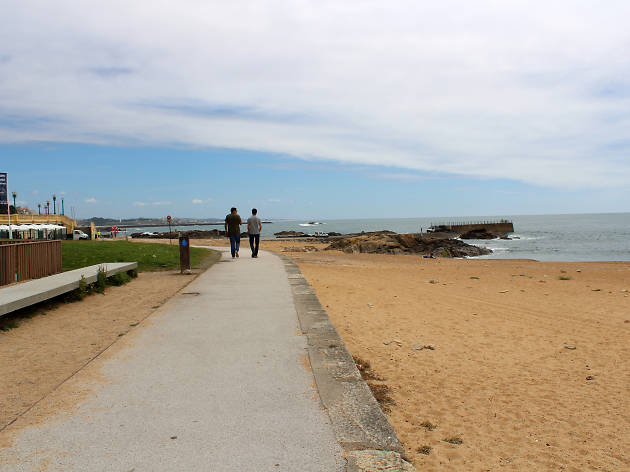 © Cláudia Paiva
Homem do Leme Beach (7km away)
By car: 17 min
By bus: 34 min
A trip to Foz is a must for anyone visiting Porto, and so is spreading out a towel on the Praia do Homem do Leme. Like all the beaches in this area, it has a Blue Flag and is dramatically set among the rocks. For the little ones there's a play area in the shape of a boat; for the grown-ups, two (two!) bars.