15 Things you can only do in Porto
There are many unique places in the world but Porto is definitely one of the most special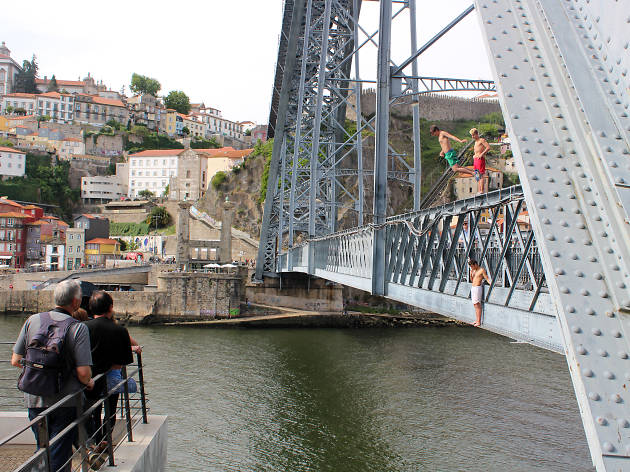 The are some things you can only do in Porto. And we're not saying they are the strangiest, but they are defnitely unique. From admiring the city from the top of a church to going on a francesinha crawl, we can promise you you won't get bored. So if you are visiting Porto, make sure to add these to our to-do list.
Recommended: 101 things to do in Porto
15 Things you can only do in Porto
Attractions, Parks and gardens
We're talking about Parque da Cidade, of course.
Understage is the concert hall of the
Rivoli theatre and is located below the main auditorium. Producers Lovers & Lollypops, Amplificasom and Matéria Prima bring national and international bands to this stage.
3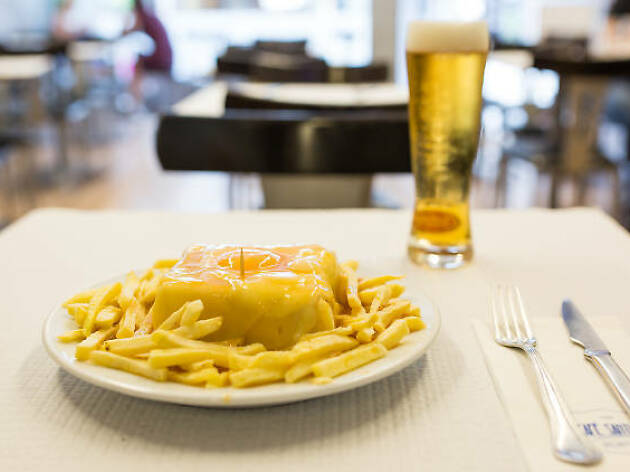 Fotografia: João Saramago
Go on a francesinha crawl
We know full well that there are francesinhas elsewhere 
in the country, but nowhere beats Porto in terms of quantity and – let's be real – quality. On this braggy note, here a few places worth checking out: Café Santiago, Bufete Fase, Lado B, Brasão Cervejaria, Yuko tavern, Bacarola Café, Capa Negra, Cufra, Cervejaria Galiza, Locanda, A Regaleira and Tappas Café.
There's nothing like Piscina das Marés, in Leça da Palmeira. Classified as a National Monument since 2011, they opened at the end of 1960 and are accessible to the public.
Attractions, Religious buildings and sites
The Nossa Senhora da Conceição church has one of the highest viewpoints in Porto. From there, you can observe
an extended landscape that includes the city centre, Foz do Douro, the Monte da Virgem viewpoint in Gaia, Cabedelo beach, the Serra de Valongo natural park and São Félix Hill, in Póvoa de Varzim.
It's Ribeira landmark, and was captured on film more than once by Portuguese director Manoel de Oliveira. The daredevils stand in position
on the outside of the bridge, skydiving style, say their prayers and jump into the water from about 17 metres high.
Barcos Náná, in Muro dos Bacalhoeiros, is a mandatory stop for proud locals. Senhor Fernando is keeping the family tradition alive, and sells various types of his miniature boats.
Attractions, Garden centres and nurseries
It's called Cantinho das Aromáticas, it's in Gaia, and anyone can visit its 2.5 hectares. At the end, stock up at the shop.
It's in the Maria Isabel Guerra Junqueiro and Luís Pinto de Mesquita Carvalho Foundation, and is a decal painting of the Garden of Earthly Delights, by Bosch. It's been mentioned in various international studies of the artist's work.
In there are three centuries of history 
and unique trophies, like the Intercontinental Cup, the UEFA Cup or the European Supercup.
Attractions, Parks and gardens
Born and raised in Barcelona, this is one of the most popular music festivals in Europe. In 2012, Porto was the city chosen 
to receive the first and only extension of the event out of its homeland. www.nosprimaverasound.com
Attractions, Historic buildings and sites
The Noites Brancas (White Nights) exhibitions gathers the scenographies of some of the São João National Theatre's own productions, and can be found in the São Bento da Vitória Monastery.
Attractions, Towers and viewpoints
Since 2016, the bridge's arch has become the only one open to visitors in Europe, courtesy of the Porto Bridge Climb Company. There are 262 steps, 65 metres high over the river, and the view is breathtaking. Don't worry, the climb is done with a guide and proper safety equipment.
www.portobridgeclimb.com
Attractions, Religious buildings and sites
Named Tabernáculo Baptista, it was built between 1913 and 1916 in Boavista.

In 1944, Fernando Ramôa escaped death and his daughter donated the bottle that saved him to Porto's Pharmacy Museum.
Have fun in Porto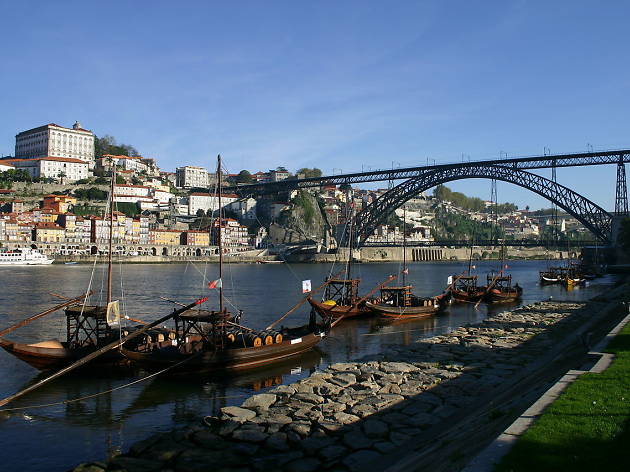 The people of Porto are good-hearted, but like everywhere else in the world, there are always those who try to take advantage of tourists. So here's a quick guide on how to survive your trip without getting ripped off. Or the least possible.
Gone are the days of analogic photographs and postcards where we wrote about our trip's latest news. Today it takes just about a minute and a half to take a picture, publish it, share it and wait for the avalanche of "likes". Here are the landscapes, monuments and sceneries that would make for the most beautiful postcards of Porto… if we still lived in that time.
More to explore