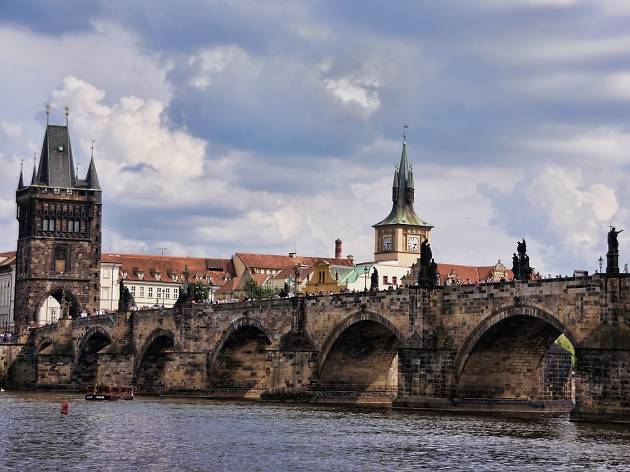 Time Out says
A 14th-century stone bridge connecting Prague's Old Town to the Malá Strana neighborhood, flanked by Gothic Tower gateways on either side.
The bridge is lined with thirty statues of saints, including the martyred St John of Nepomuk. Based on various legends promising good luck, visitors have rubbed the plaques at the base of his star-crowned likeness until the engraved woman and dog gleam gold. This path along the former royal route used to carry kings along their coronation procession from Old Town to the Prague Castle. Today's crowds crossing the Vltava River make up for a lack of prestige with population. Caricature artists, photographers, and jewelry stalls line the walls to hock their wares to the tourists streaming past. Be ready to dodge selfie-takers who pause without warning, or you can climb the bridge towers to get a less stressful view for a modest fee.
Time Out tip: Late night, early morning, or off-season hours are the best time to experience this site without a sea of fellow tourists.
Nearby:
ROESEL Beer & Cake: For coffee, craft beer, and fresh food just steps from the bridge
Lokal U Bílé kuželky: For classic Czech dishes and freshly poured Pilsner
Vinograf: For a sommelier-led education on the local wine scene
Details