Hotels
Your critical guide to the best hotels, Airbnbs and B&Bs in Prague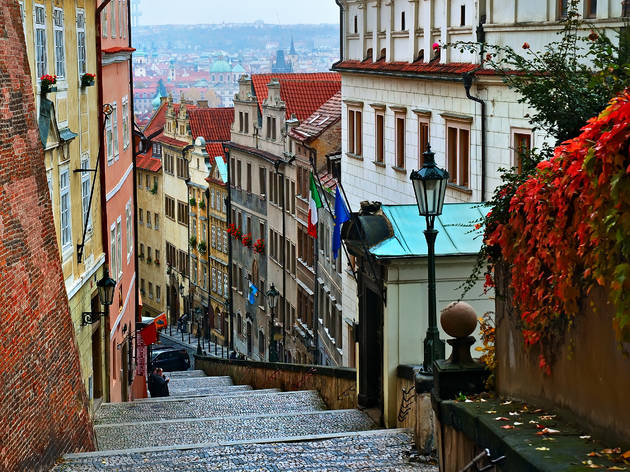 Your essential guide to where to stay in Prague
As any visitor to the city quickly finds out, the grandiose River Vltava cuts Prague pretty much straight down the middle. But no matter which side of the Czech capital you choose, you won't be far from its very best restaurants, bars and things to do. The most visit-worthy attractions are dotted all around the city centre, with Prague Castle, for example, just above the romantic streets of Malá Strana and Vinohrady a few steps beyond Wenceslas Square. Prague's excellent public transport network is easily one of the city's greatest assets. An affordable, reliable network of metro lines, trams and buses means you can stay basically anywhere in the city and still have easy access to the major sights. So skip the crowds, noise and inflated prices of the city centre and get to know some of the surrounding neighbourhoods. We're here to help you choose which one is right for you. RECOMMENDED: Full guide to the best hotels in Prague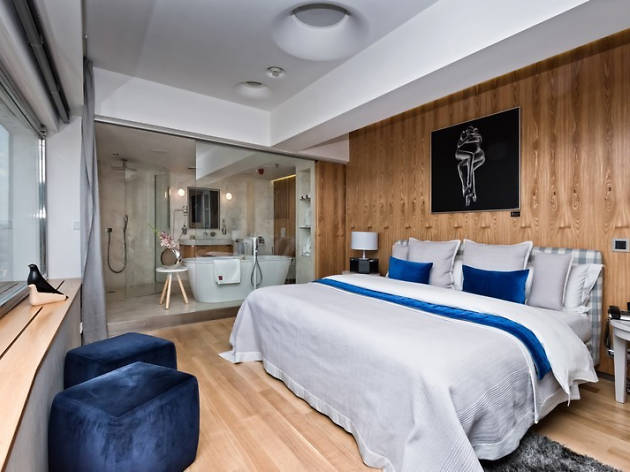 The 10 best hotels in Prague
Following the fall of the Berlin Wall, much of the residential property in Prague's historic centre was swiftly converted into hotels. The result is that there's no shortage of accommodation options in the city, from luxury boutique spots near the city's top attractions to more modest, cheap hotels. Prague's plush boltholes are bursting with personality; choose from glam suites with jaw-dropping views housed in iconic landmarks or discreet digs in sleek design establishments a stone's throw from top restaurants and things to do. Or if you're feeling adventurous, go beyond the centre and make your home base in urban vineyards or a quaint former farmhouse replete with charm.
11 of the best Airbnbs in Prague
Prague is a stunner of a city—steeped in history with plenty of characterful baroque buildings, hip bars and stunning musems to explore. So, it's not surprising that its Airbnb offerings in this magical part of the world are some of the most aesthetically pleasing around. But you know what? Many of them are also seriously well-designed, with all the most mod of mod cons you could ever need. Plus, most of them come without the price tag of the city's best hotels. So check out our pick of the 11 best Airbnbs you'll find in the Czech Republic's capital city. 
The 10 best cheap hotels in Prague
Although Prague has the broad range of accommodations you would expect in such a hugely popular destination, both cost and quality can vary wildly. Without being in the know, it can be tough to track down a decent deal, but thankfully we've done the legwork for you by pulling together this list of chic digs and discreet boltholes which pair luxury with thrift (not to mention proximity to some of the city's top attractions, museums, bars and restaurants). Whether you opt to lay your head in a cosy Art Nouveau architectural gem or to hire a captain's suite with Jacuzzi in an out-of-town botel, there are abundant options guaranteed to make your stay in Bohemia a memorable one.