Things To Do
Your essential guide to the very best things to do around Prague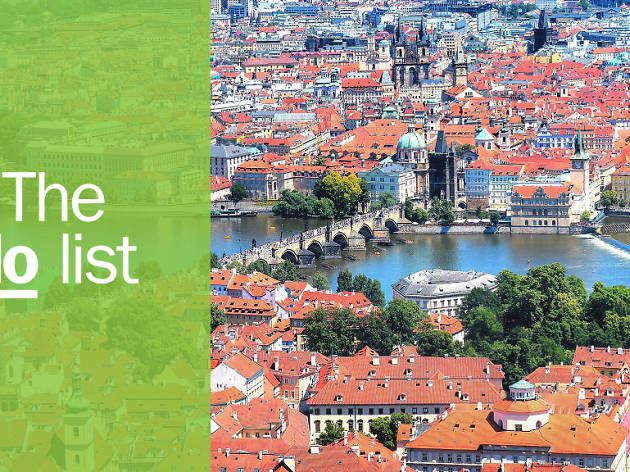 The 25 best things to do in Prague
If you've chosen to travel to Prague—a city full of mystery and museums, dripping with history, hauntings and great things to do—then your adventures in the city should be equally unique. No doubt you'll check out the popular attractions such as Charles Bridge, the Astronomical Clock, St Vitus Cathedral and Prague Castle, as you should. But what about glimpses of Prague that go off the beaten path and explore legends, alchemy and hidden history? Many of these places are often bypassed by tourist who aren't aware they even exist. Let us help you discover a new side of the city, whether you're spending two weeks or  48 hours in Prague—and even practice impressing the locals with a few Czech words. Done something on this list and loved it? Share it with the hashtag #TimeOutDoList and tag @TimeOutEverywhere. Find out more about how Time Out selects the very best things to do all over the world.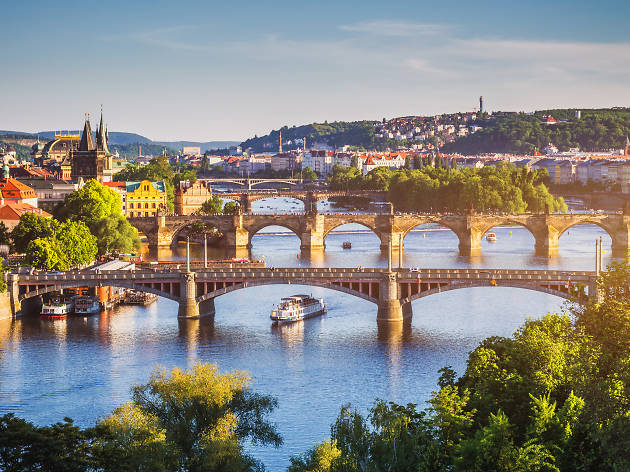 The 15 best things to do with kids in Prague
A city known for its shop-window marionettes and candy-colored Baroque houses is by its very nature a storybook destination for littles. But Prague has much more in store for visiting families than wooden toys and a fairytale castle. Best explored via its efficient public transport system the capital of the Czech Republic promises wide open green spaces dotted with scenic playgrounds, hands-on museums to inspire big imaginations, and family-friendly restaurants to feed small appetites. Most importantly, an astonishing mix of architectural attractions and some of the world's most drinkable and least expensive beer give this city on the Vltava River the parental seal of approval.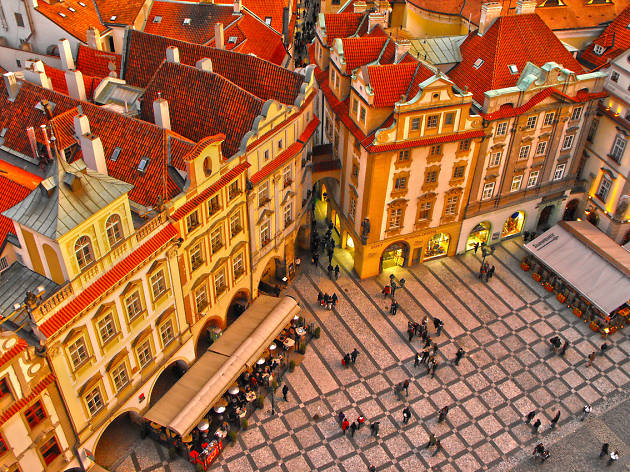 The 10 best free things to do in Prague
Prague is a city meant for meandering, with cobblestone streets tempting you in every direction and mischievous gargoyles waiting to catch your eye when you look up. The best part is that some of the most priceless, most memorable things to do in this mesmerising Bohemian capital will cost you nothing. From stunning art deco buildings to ancient hidden parks to outdoor concerts and regional gastronomic festivals (even some free museums and attractions), there's something for everyone. Create your own personal itinerary with our tips below—and don't forget to look up.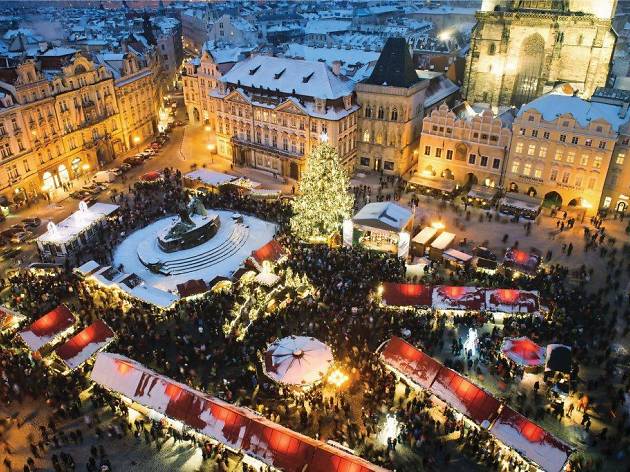 The 10 best events in Prague
Prague has exploded as a tourist destination, largely due to its clever ability to maintain but also integrate its rich cultural heritage and attractions seamlessly into a tech-savvy world. To that end, the diversity of world-renowned events you'll encounter in this inspired and elegant capital city is impressive and could very easily influence the timing of your visit (be sure to book a hotel well in advance). On our list, you'll find long-running festivals (think international film, design and classical music) and seasonal things to do, but also a few thought-provoking newcomers (urban light installations) and a heartily celebrated, ancient tradition (like a witch burning festival) that takes you back in time.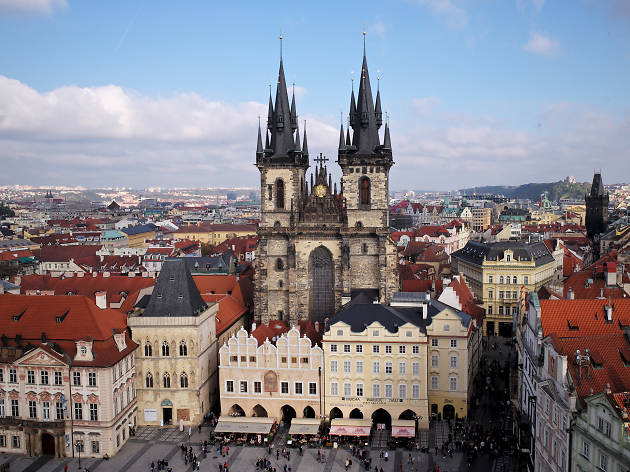 How to spend 48 hours in Prague
Split in two by the Vltava River, Prague's architecture and attractions retell the city's history as an intellectual and artistic hub throughout time, with certain sites tied specifically to notable individuals like the ever-popular Franz Kafka, Albert Einstein and famed art nouveau artist, Alphonse Mucha. Alongside the rich and complicated history woven throughout the city is the Czech Republic's national affinity towards beer bars, underrated restaurants and amazing nightlife. You can take advantage of the daytime hours to experience Prague's intense history and museums, then find offbeat nightlife experiences to brag to friends about when the sun sets. Don't hold back when visiting—if you're only here for a short time, go all in to experience a little of everything Prague has to offer. This itinerary takes in some classic sites in Prague as well as unique things to do that should be on any visitor's bucket list.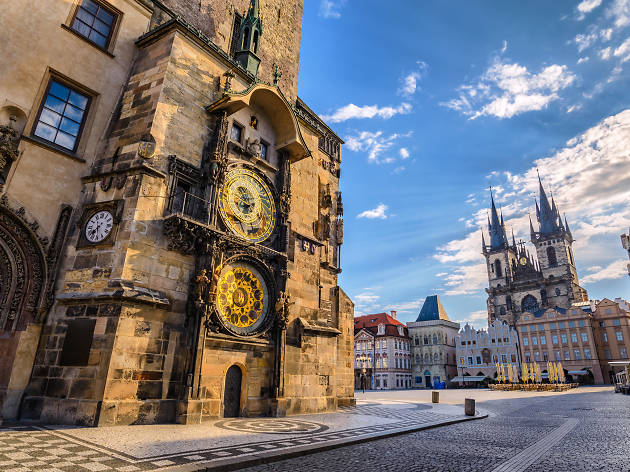 The 12 best attractions in Prague
Prague is the perfect under-the-radar city; while it's not as well-known as other European capitals like Paris or Berlin, this Bohemian paradise offers travellers a healthy amount of history and things to do at a great price. Perhaps Prague's most appealing quality is its ability to appease both the highs and lows of European culture. Whether you want to spend the day standing in awe of the attractions, museums and architecture that define a proud—and, also, understandably defensive—people or wash those hours away in any number of restaurants and bars where the beer flows freer (and sometimes cheaper) than water, Prague has you covered. And if you put in a little effort towards speaking Czech, you can find a warm reception to go with your cold beer. Na zdraví!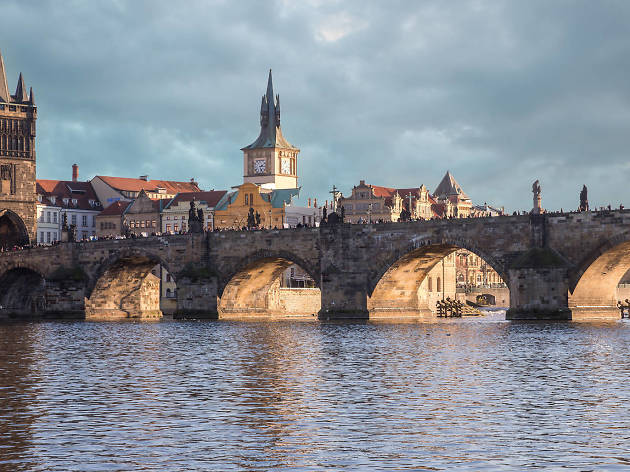 Things to do in Malá Strana
If a fairytale reputation for romance, history and elegance is what draws you to Prague, this is your neighbourhood. The cobblestoned streets curve in mysterious waves across the hills that connect the Prague Castle to the Charles Bridge. This area bustles with sightseers by day, then gives way to reasonably peaceful nights. What to doA trip to the Prague Castle is the obvious frontrunner in the area, but there's more history to explore nearby. The 215-step climb up the bell tower beside St Nicholas Church gives you panoramic views, and the top floor displays remnants of its recent spell as a spy tower during the Communist era. Music fans may want to scribble their names on the John Lennon graffiti wall, where at least one street musician is usually covering Beatles songs. Where to eatSample the decadent tasting menus and excellent duck and game dishes at U Modre Kachnicky. For a lighter bite with coffee (or a microbrew with lunch, as the locals do) pop into ROESEL beer & cake just off the Charles Bridge. What to drinkMake a reservation at U Maleho Glena to snag one of the few tables available for live jazz every night of the week. You'll find beer fans crammed into the tables and sipping Pilsner at Lokál U Bílé kuželky. If quiet conversation over wine is more your thing, head up the hill to Vinoteka U Mouřenína. Where to stayMalá Strana's streets are lined with luxury hotels. For a cosy home-away-from-home experience smack in the centre of it all, try an apartment in the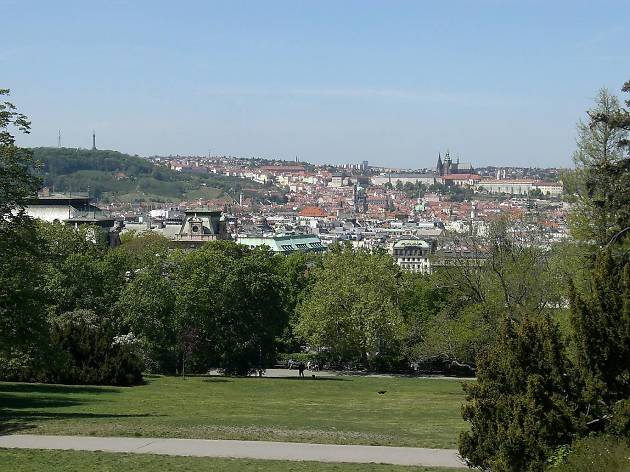 Things to do in Vinohrady
You're likely to cross paths with both locals and transplants in this neighbourhood known for its cafés, green spaces and an LGBTQ-friendly bar scene. Vinohrady gives visitors a chance to step slightly off the beaten path, just beyond the city centre, without forgoing access to English-speaking staff or bumbling into less welcoming, locals-only spaces. What to doIf the sun's shining, the lawns of Riegrovy Sady are sure to be packed with picnickers, partiers and families of all ages, all admiring (or awaiting) the sunset view over the city. This sprawling park also boasts one of the city's most popular beer gardens. Where to eatCover your table in tapas at Kofein. Indulge in high-end vegetarian at Etnosvět or casual at Radost FX. Taste the delicious influence of Prague's Vietnamese community at Pho Vietnam Tuan & Lan, French cuisine at Marthy's Kitchen, or comfort food at Bad Jeff's BBQ. When it comes to food, Vinohrady's all about variety. What to drinkNáměstí Míru (technically 'Peace Square', though nobody calls it that) is surrounded by the very best purveyors of Czech beer culture. Choose from the lively beer hall atmosphere of the Prague Beer Museum or the smaller, microbrew aficionado's 20 PIP Craft Beer Pub. Where to stayStylish Pure White Hotel offers ultramodern design (a far cry from most of the city's time-worn boltholes) and service with a smile – including a menu of pillow preferences. If you only do one thing...Stop by Náměstí Míru to admire the neo-Gothic C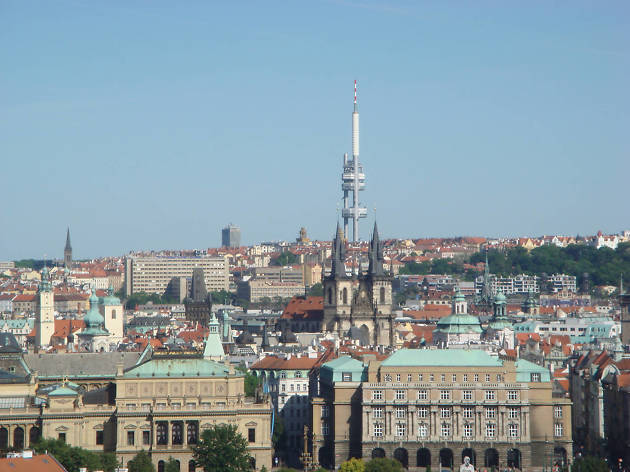 Things to do in Žižkov
If this isn't your first trip to Prague, or you're more interested in a glimpse of local life than major monuments, make this grittier neighbourhood your base (think functional concrete apartment blocks, rather than historic pastel façades). Sprawling Žižkov, which starts around the square at Jiřího z Poděbrad and extends off the eastern edge of most tourist maps, is known for its high concentration of pubs, so you'll never be far from a drink. What to doYou haven't seen Žižkov without a stop at the TV Tower. Stand at the base and admire the David Černy baby sculptures crawling the walls, take a trip up to the observatory deck, enjoy a cocktail with a view in the bar or splurge on a fancy dinner at the Oblaca restaurant. For a more casual evening, visit Kino Aero to discuss independent film over drinks on their outdoor patio.  Where to eatA meal in Žižkov is often secondary to the beer that accompanies it. Case in point, the beautifully understated Pivo a Párek, which roughly translates as 'beer and hot dogs', which is all they serve. Heartier appetites should head to U Slovanské Lipy for traditional Czech cuisine or to U Sadu for late-night, post-pub grub. What to drinkTravellers flock to Beer Geek to compare the merits of its 32 draught beers, while cocktail fans congregate over candlelight at Bukowski's Bar. On a sunny day, head to the beer garden at the base of Vítkov Hill for prime dog watching as you sip golden lager in the sun. Where to stayUnless you feel like spl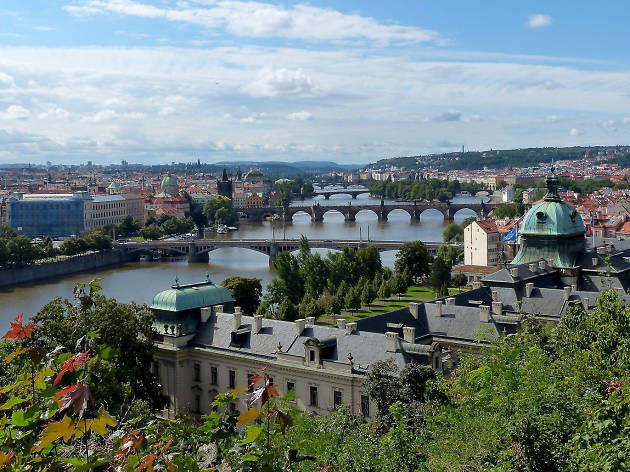 Things to do in Holešovice
This former industrial neighbourhood has followed in the footsteps of so many others of its kind by converting warehouse spaces and factories into gathering places for artists and other creatives. Across the water from the historic city centre and a bend in the Vltava away from Prague Castle, Holešovice shows Prague is looking to the future – while keeping its past very much in sight. What to doDive into the arts scene, from the fine art housed in the National Gallery's Veletržní Palace to the socially conscious conversation starters at the DOX Centre for Contemporary Art. The Jatka 78 performance space embodies this area's state of flux (the name means 'slaughterhouse') and now hosts theatre and circus events.  Where to eatSasazu's Asian fusion menu offers fine dining that's totally worth the price. For a trendier budget option, stop by hipster haven Vnitroblock for coffee in a design studio environment, then grab a bite at the food-truck-in-a-school-bus outside. What to drinkCross Club, a multi-room events space decorated with gears, pipes and metal features, is a dance music hotspot. For a more relaxed evening, head to the massive beer garden overlooking the river and Old Town from neighbouring Letna Park. Where to staySir Toby's Hostel is beloved among backpackers for its affordability and thriving social scene. Dorm rooms are limited to ages 18 to 39, but private rooms are open to all. If you only do one thing...Buy a cup of coffee using cryptocurrency at Paralelní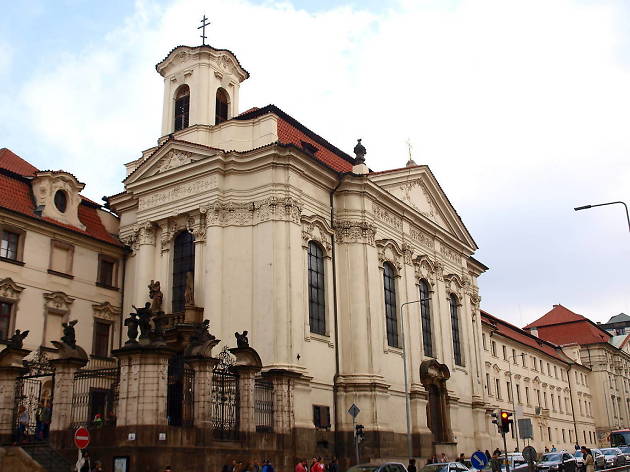 Things to do in Karlovo Náměstí
This micro-neighbourhood is technically part of the larger New Town district that wraps around Prague's historic centre. The southern area near Charles Square (Karlovo Náměstí) has a more residential vibe than Wenceslas Square and Náměstí Republiky, also in the New Town. Karlovo Náměstí boasts easy walking access to nightlife options and the waterfront, with the added bonus of a good night's sleep. What to doGet a glimpse into Prague's WWII history at the Cathedral of Saints Cyril and Methodius. This church is still dotted with bullet holes and has a memorial to the brave band of Czech rebels who assassinated Reinhard Heydrich, one of Hitler's right-hand men (for the full story, watch the film 'Anthropoid' before you go). Then, to lighten the mood, visit the nearby Cat Café Prague. Where to eatRub elbows with Prague's foodie community at the Saturday farmer's market on the Náplavka riverbank. Start any other morning at third-wave roasters Mama Coffee. What to drinkPair cocktails with a wiggle amid well-dressed crowds at nightclub Nebe. The international student scene is literally underground as you head towards Old Town, hanging out in Vzorkovna's maze of rooms, accessible only with prepaid drink bracelets.  Where to stayDo you want to see the Prague Castle from your bed? Book yourself into the boutique Dancing House Hotel's with floor-to-ceiling windows, a sparkling buffet breakfast room and a rooftop bar with 360-degree views of the city. You'll also get bragging rights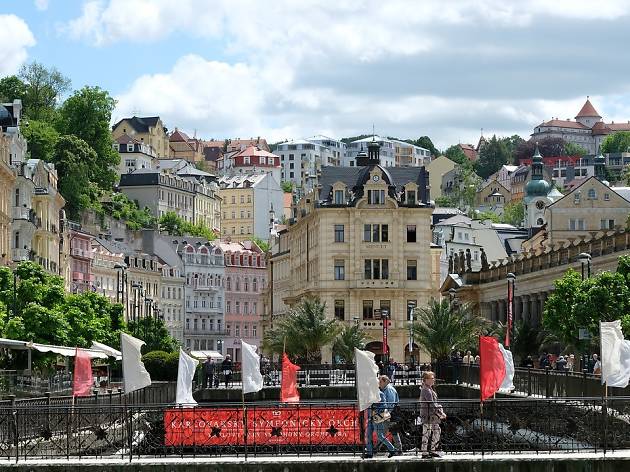 The 5 best day trips from Prague
The capital city of Prague sits comfortably in the center of Bohemia (the name for the western half of the country), and the Czech borders also include Moravia to the east and the small Selisian area running along the northeastern border with Poland. This rich region of historical importance is filled with plenty of sights, sounds and spa towns to give visitors a well-rounded look at the diversity of Czech culture outside of the city centre's main attractions, museums and things to do. A well-connected network of trains and comfortable bus services make it easy to navigate your journey without the necessity of renting a car. Kutna Hora to the east and Karlštejn Castle to the west offer interesting sights and an escape from the crowds of the capital with accessibility that could get you home in time to make dinner reservations. The birthplace of beer attracts a lively crowd south to Pilsen, while Karlovy Vary's quiet streets to the west are designed for relaxation. The less famous town of Liberec to the north gives families and independent travelers an option for everyday fun in a more residential setting. Read on for the details on the multi-faceted character of Czech life outside the capital city.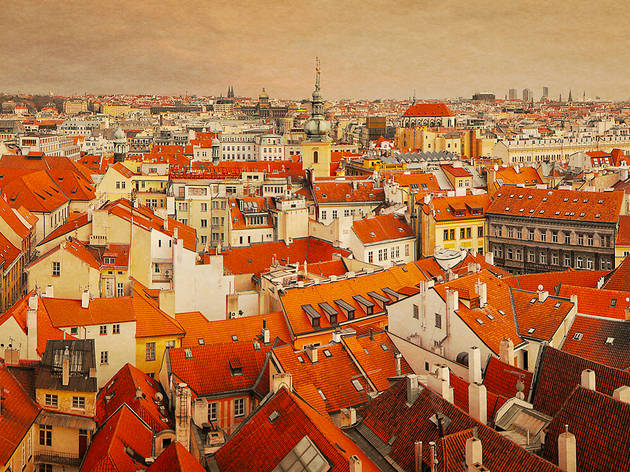 The 13 best tours of Prague
With its enchanting hilltop castle and towering astronomical clock, the Czech Republic's capital Prague is one damsel in distress short of being the backdrop of a fairytale. Home to 1.2 million residents who lived through its dark communist reign before the fall of the Velvet Revolution in 1989, Prague tells its story through its gothic attractions, unique restaurants and enticing fables that bounce of the walls of its winding Labyrinthine streets. Today, the charmingly bohemian city is lined with fiddlers, painters, tapestry-makers and writers galore and boasts the birthplace of iconic Jewish storyteller Franz Kafka. Bisected by the River Vltava, where legend has it an evil catfish-riding sprite called Vodnik prayed on locals by enticing them into the water using brightly-coloured ribbons, Prague has morphed into a bustling metropolis with plenty of great things to do—and there are loads of tours that will help you explore it.