The 13 best tours of Prague
Looking for great tours of Prague? Explore the city by bike and boat on one of these guided trips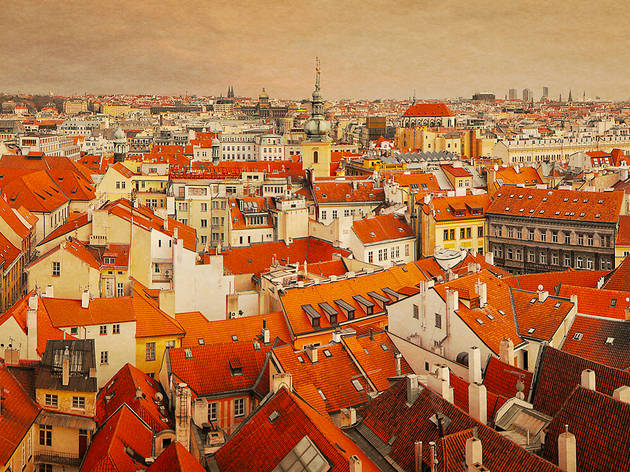 With its enchanting hilltop castle and towering astronomical clock, the Czech Republic's capital Prague is one damsel in distress short of being the backdrop of a fairytale. Home to 1.2 million residents who lived through its dark communist reign before the fall of the Velvet Revolution in 1989, Prague tells its story through its gothic attractions, unique restaurants and enticing fables that bounce of the walls of its winding Labyrinthine streets.
Today, the charmingly bohemian city is lined with fiddlers, painters, tapestry-makers and writers galore and boasts the birthplace of iconic Jewish storyteller Franz Kafka. Bisected by the River Vltava, where legend has it an evil catfish-riding sprite called Vodnik prayed on locals by enticing them into the water using brightly-coloured ribbons, Prague has morphed into a bustling metropolis with plenty of great things to do—and there are loads of tours that will help you explore it.
13 brilliant Prague tours
1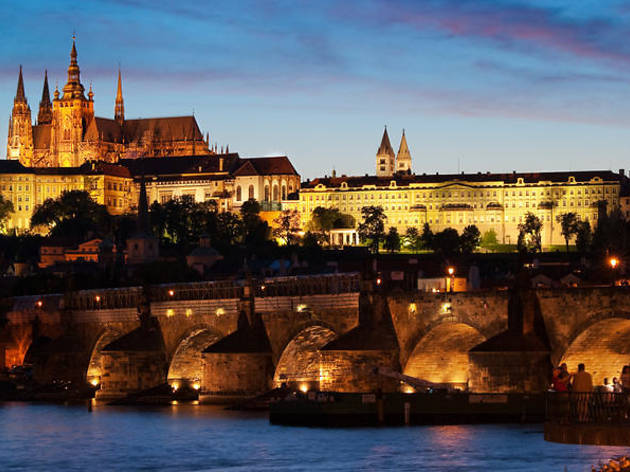 Prague by Night: Three-hour Dinner Cruise
Be mesmerised by Prague's incandescent skyline aboard a luxury boat on the River Vltava. Sail past famous city landmarks such as the sprawling Prague Castle, the ancient arches of Charles Bridge and the Dancing House on the busy Rašínovo embankment while gorging on a scrumptious Czech buffet dinner hosted by multilingual hosts. The spacious riverboat features beautiful floor-to-ceiling windows that allow you to drink in the gothic charm of the illuminated city.
2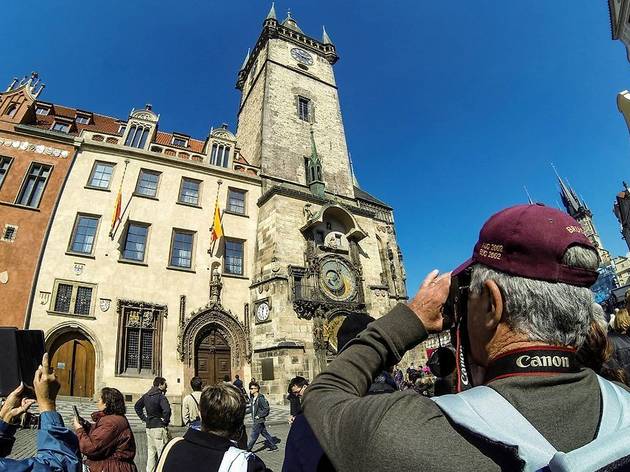 Historical Sightseeing Tour
Discover the twists and turns of Prague's Old Town back streets in this charming two-hour narrated tour that boasts exclusive access to some of the city's most awesome architecture. This wonderful tour features a stop at world-famous Wenceslas Square, where the battle against communism and fascism reached its peak and which is now a common setting for grandiose demonstrations and protests. Topped off with a trip to the city's harrowing Jewish Quarter, Josefov, the trip ends with a beer, tea or coffee.
3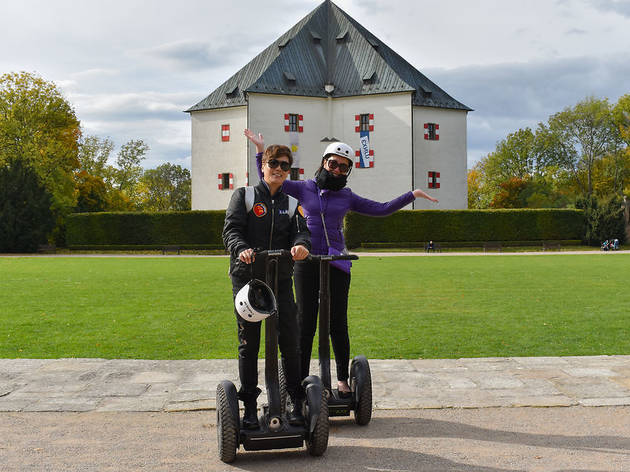 Rediscover your childhood in this quirky, fun-filled and initiate whizz around Prague with your very own eco-friendly Segway in a tour featuring a multilingual guide. This lively way to get around the city and its huge parks enables attendees to marvel at places they would not otherwise be able to see on foot. Explore those Instagrammable photo opportunities and even design your very own route independently. The tour comes with a quick safety demo and the Segways themselves provide easy riding through Ladronka Park and the Strahov area.
4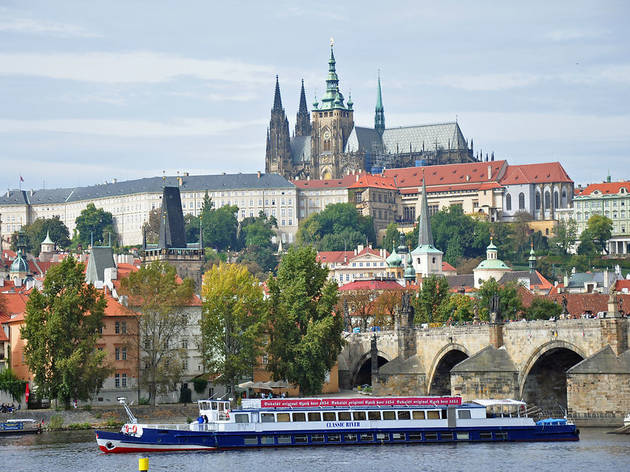 Best of Prague by Foot, Bus and River Cruise
Discover the best of Prague on foot, bus and boat in this combined three-and-a-half hour guided land and water super-tour. Stroll around the grand Prague Castle complex - the largest in all of Europe - and snap away at the panoramic views of Old Town, New Town and Lesser Town in the comfort of an air-conditioned bus. Finally, sit back and put your feet up with a free refreshment during a luxury waterway pleasure boat cruise down the glorious Vltava River in this mesmerising tour that also features a hotel pick-up.
5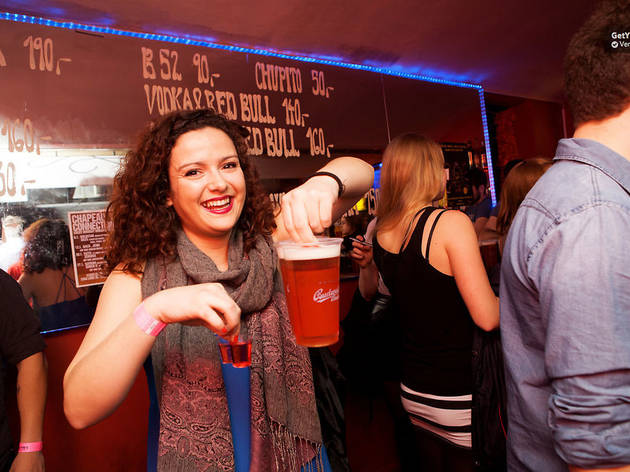 Party animals will be in their element with this all-night beer culture tour that starts with a fun pub crawl though charismatic hotspots in a city famed for being the birthplace of top selling lager Budvar. This fun tour of Prague's pubs gives drinkers the chance to sample the city's very best craft beers and ales and ends with a beer bonanza at super-club Karlovy lázně, Prague's biggest nightclub venue sat right on the archaic Charles Bridge monument. For those looking for something other than beer and lagers, fear not for the tour also offers an hour of unlimited wine, vodka and even absinthe and a free shot is also available at the wild VIP club.
6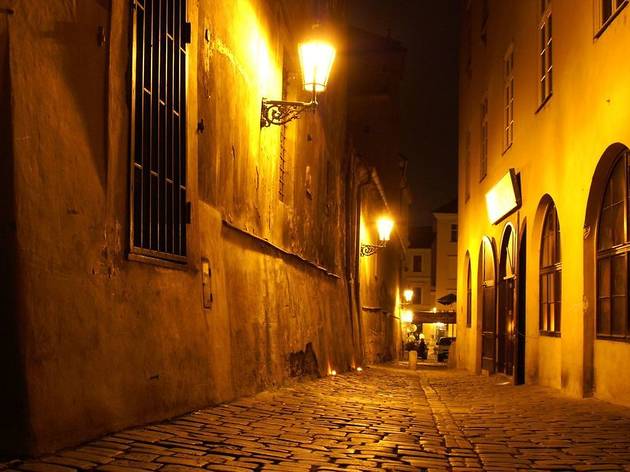 Prague Ghosts and Legends Tour
Unearth the supernatural, myths and legends of Prague in a chilling tour of its eerie alleyways. This teeth-chattering ghost tour tells the spooky tale of the petrifying skeleton atop the mysterious Astronomical Clock, a story that will no doubt leave attendees both spooked and mesmerised by the haunting city's many folklores, fables and fascinating secrets. Guides are available in English, German and Russian.
7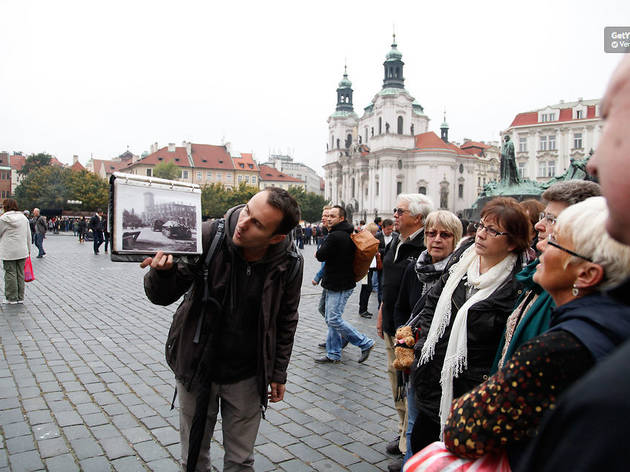 World War II in Prague Tour
Take a trip down Prague's winding streets and drink in the city's rich history in this two-hour walking tour of Prague's WWII and communist sites. This small group tour is led by a local guide who will lead you to the heartbreaking Národní Street, which hit headlines in 1989 when riot police ruthlessly suppressed a peaceful student demonstration, before the crumble of the communist Velvet Revolution. Wander around the statues of Wenceslas Square to be told real-life stories that linger on street corners about life during Nazi occupation and stand on sites that were once rife with fierce fighting.
8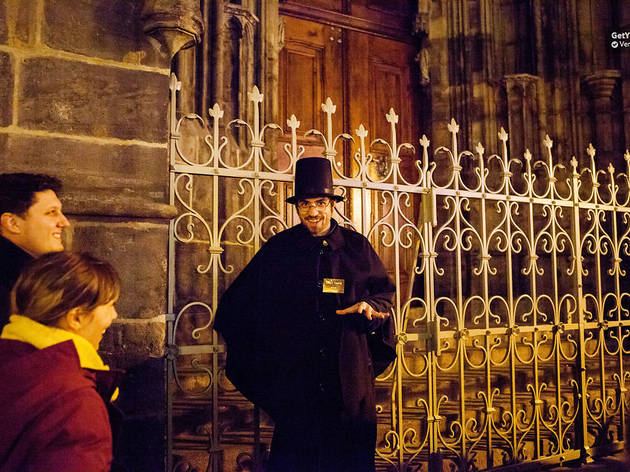 Underground Tour: Prague's Dark Past
Go on a spine-tingling ghost hunt and delve into Prague's dark past with this otherworldly tour of the city's underworld. Listen to your guide's array of gruesome yet tantalising tales, which are brought to life by terrifying sights of the paranormal. This intimate hour-long tour takes brave attendees deeper into the rabbit hole and through Prague's mythological underground and medieval passages that were once used as dungeons.
9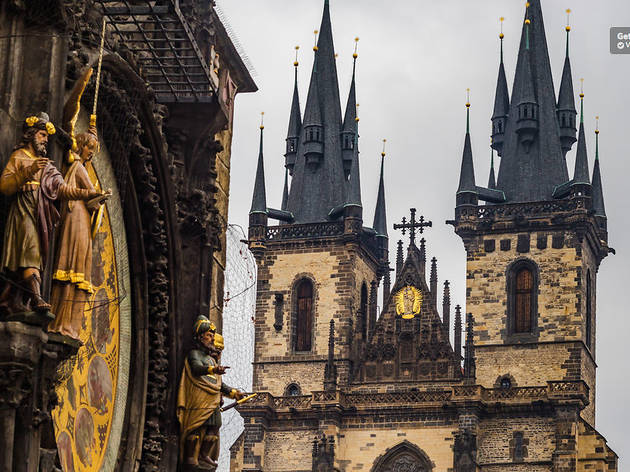 Three-Hour Walking Tour of Old Town and Prague Castle
Prague Castle, the Astronomical Clock and the Church of St. Nicholas are just some of the awe-inspiring landmarks that will leave you open-mouthed during this captivating tour of Prague's core. An enthusiastic Czech native with a passion for all things Prague will deliver this tour of Old Town and the Jewish Quarter, which comes highly recommended should history be your forte. Your guide will even provide personal reviews for the capital's most coveted taverns, diners and bistros to help you enjoy the very best of the bustling city on your onward journey.
10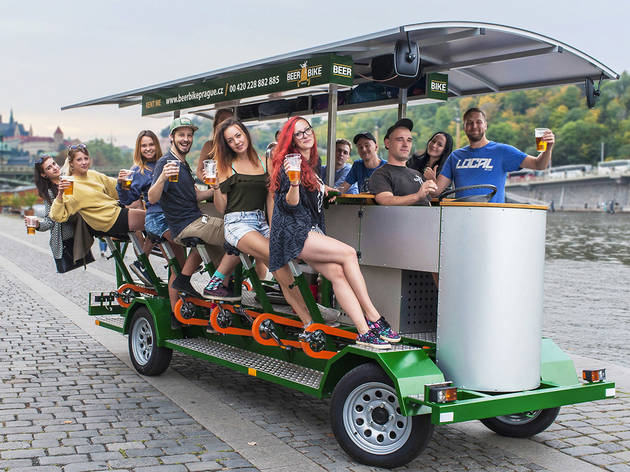 © Besim Mehinbasic
Prague 90-Minute Beer Bike Tour
What better way is there to see Prague in all its glory than aboard a pedal-operated beer bar? This fun one-and-a-half hour rolling beer bar tour not only takes you to all the famous Prague landmarks such as the Astronomical Clock and Old Town Square but it also to the very best eateries and the city's award-winning watering holes for a boozy top-up! The pedal bar also comes equipped with booming speakers and invites groups of up to eight to download their own tunes on a USB so they can glide through Prague to their own playlist while sipping on a refreshing ice-cold premium Czech beer. Includes English-speaking guides who customise beer-bars for any occasion.
11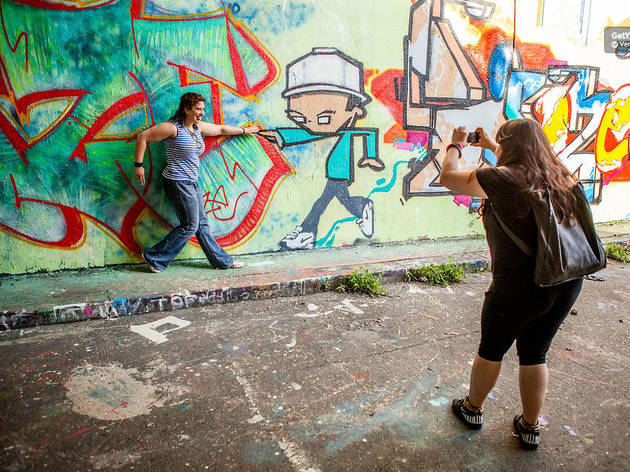 Prague Three-Hour Alternative Walking Tour
Waltz through Prague's alternative neighbourhoods to escape the hustle and bustle of Prague's more popular tourist haunts in this arty and unconventional tour of the monopoly's backstreets. Discover the city's street art and visit a community-funded theatre before engaging with Czech designers in this delightful tour that offers up all things bohemian. An alternative map of Prague will lead you to its punk hotspot and a secret Vietnamese market, the perfect opportunity to bring home alternative souvenirs for friends and family.
12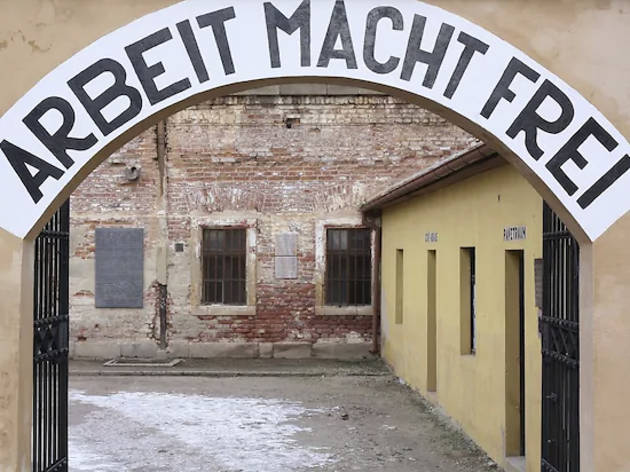 Prague Terezin Concentration Camp
Visit the devastating site of the notorious Nazi-run concentration camp during Czech Prague, which has played witness to the horrendous suffering of 150,000 innocent Jewish prisoners in this humbling day-long trip. Stand at the Memorial of National Martyrdom and walk under the notorious steel Arbeit Macht Frei sign, which means 'work makes you free' in English. This melancholy camp sadly still forms part of Prague's rich tapestry and remains a must-see for WWII buffs. These alternative tours are available with English, Spanish, Russian, French and German guides.
13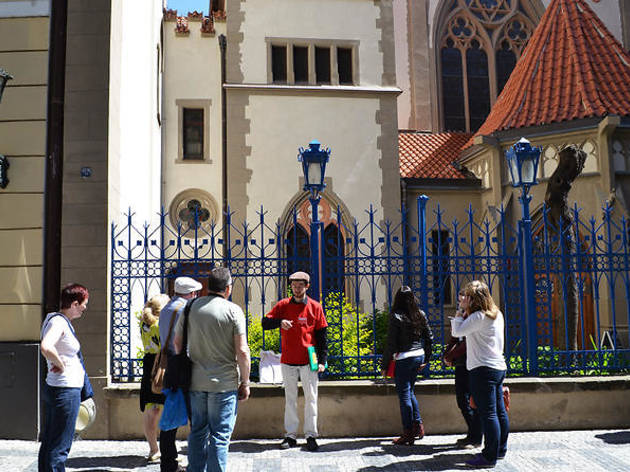 See Prague's Old Jewish Ghetto and the quarter's humbling cemetery in this combined two-hour walking tour of the neighbourhood famed for being the home of famed wordsmith Franz Kafka. The intriguing quarter displays the city's timeless beauty through its quirks, including the marvellous Hebrew clock that runs counter-clockwise. Marvel at the birthplace of writer Kafka and see the very place he was schooled in preparation for his influential novels. Be led through Prague's stunning synagogues before wrapping things up at the burial site of where many Jews were segregated by the Nazis into a community at the heart of Prague.
More city sights
Whether you want to spend the day standing in awe of the city's attractions, museums and architecture or wash those hours away in any number of restaurants and bars where the beer flows freer (and cheaper) than water, Prague has you covered.