The 14 best restaurants in Prague
For classic Czech cuisine, Michelin-starred favourites and international eats, try one of the top restaurants in Prague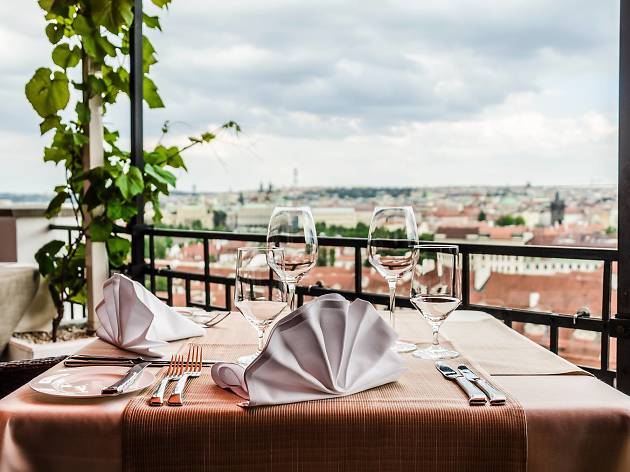 Fine dining in Prague used to be limited to a couple of tired mainstays in the centre, and finding a salad on a menu was like hunting down a white whale. Now, the City of a Hundred Spires has diversified in both its inhabitants and its restaurant offerings, all without losing its down-to-earth spirit. A couple of the best restaurants in Prague have earned those coveted Michelin stars, so you can come for the fine dining—but you'll stay for the hidden hipster gems and the unpretentious yet high-quality bars that seem to be around every corner.
A substantial Vietnamese population gives the city some of the best Vietnamese cuisine on the continent, and a strong student scene means that vegan and veg-friendly cafes abound. Many of these delights lie a few tram stops out of the city centre, but let's be honest—you'll be glad for a break from the madding crowds in eateries surrounding Prague's top attractions (make it a day trip!). Pro tip? Always get a reservation when going out in Prague, even if you're dining midweek.
Best restaurants in Prague
Time for a drink
The Prague bar scene today is multifaceted and best enjoyed by trying a different vibe every night — or several different vibes in the same night.